YAYYYYYY
Ok, so........
IM GETTING A PET BIRD TODAY EEEEEEEEEEEE!!!!!!!!!!!!!!!!!!!!!!!!!!!!!!!!!!!!!!!!!!!!!!
The pet store said they will put it on hold for us if we want it!
When I get it I'm 100% gonna post a picture!
(My mom still has to call the store so there is a chance that someone will get it first.................. There is another one of the same speices, but more aggresive...)
__________________
Welcome To My Signature!
Hello, im Blue, but u can call me THE QUEEN OF SHADOWS or just simply Blue...
Coconut, my Howlain, is my Signature Guardian, and he can kill you with the power of cuteness!
Made by Chameishida
My other Signature Guardian, the Elder Sentinel, his name is Guardian, and he is the Co-Guardian
He is too old to be up front, no one wants him to get hurt, but he wanted the job,
so he didn't get the up front job, but the Co-Guardian job, and did you know, he is 683 years old!
Made by Chameishida
Just to let you know, I am NEVER EVER doing role plays EVER AGAIN
Some stuff about me!
(im a bit crazy, so im just telling you that im human, in case you didnt know...or maybe im a night fury, who knows XD)
Name: cant tell u (no, my name is not "cant tell u", thats just weird)
Fav animal: WOLF
Fav HTTYD dragon: SAND WRAITH, WOOLLY HOWL
Gender: female
Age: 12
Fav books: Wings of Fire, Pax
Fav movies: How to Train your Dragon, Spirit, Encanto
Bugs and glitches that have happened to me so far in-game:
i get daily pink blobs in some maps, also daily my dragons dissapear, (did i spell it right?) and you can't mount them, also once when i was doing a quest to age up my teen Whispering Death, Sparksaw, i had her mounted and my finger pressed the "show avatar" button, but my viking didn't dissapear, my dragon did! then i was sitting on nothing and i spun and couldn't control it! the joystick wasn't working, so i had to reload the game, but when i got back the quest restarted.
Clan: Isle of Gazoo
Banner by EmeraldHuntress65
psssssst! if you see me ingame, just chase me and shoot fireballs at me, and if i see you ingame, i'll prob do the same...
In-game Info:
Main viking: Fearlessbluedragontheloyal
Second viking: TheAmazingCrystalSky
Third viking: MayaDemHooman
Fourth viking: Falerok
Fifth viking: (just random letters imma write it down later)
Main dragon for first viking: black sand wraith, blueish/purplish woolly howl
Main dragon on second viking: purple flightmare, light blue groncicle, purple snafflefang, black skrill
Main dragon for third viking: (in hatching)
Main dragon for forth viking: black flightmare
Main dragon for fifth viking: green rumblehorn, red zippleback
I have a DeviantArt account! My username is BlueandBlacksand, plz watch me :3
Meet Coconut's friend, Valor, the Titan Gluespit!
Made by Chameishida
My forever growing dragon family:
Strike Class
Frostflake-adult female woolly howl
(spot reserved for Woolby the Woolly Howl)
(spot reserved for CrimsonWolf the Woolly Howl)
(spot reserved for Icicle the Woolly Howl)
NocturnEx-adult male skrill
(spot reserved for Zapp the Skrill)
(spot reserved for Nyx the Night Light)
(spot reserved for Storm the Night Light)
(spot reserved for Cosmo the Night Light)
Sharp Class
Star-adult female stormcutter
Papercut-adult female razorwhip
(spot reserved for The Searing Seathsizzle the Razorwhip)
Pickle-adult male prickleboggle
Tidal Class
Blacksand-adult male sand wraith
Dream-adult female sand wraith
Ocean Star-adult female sand wraith(deseased)
BurntEmber-adult female sand wraith
Wave-adult male thunderdrum
Basil-teen female thunderdrum
Goldrush-baby male thunderdrum
Monster-baby male thunderdrum
Sonica-baby female thunderdrum
Electro-adult female shockjaw
Bubble-adult female shockjaw
Deathinator-adult male shockjaw
WaveStar- adult male shockjaw
Starglow-adult female windwalker
Tracker Class
Dawnstar-adult female deadly nadder
Duskstar-teen female deadly nadder
Glorystar-baby female deadly nadder
Moonlight-baby female deadly
Ocean Star-adult female deadly nadder
Prism-baby male deadly nadder
Gum-adult female deadly nadder
Grechn-baby female deadly nadder
Indigo-baby female deadly nadder
Bullcrown-adult male rumblehorn(deseased)
Watermelon-adult female rumblehorn(deceased)
Stoker Class
Charcoal-adult male nightmare
Va-teen female nightmare
Shadow-baby male nightmare
Golden Fury-baby female nightmare
Diamond-teen female nightmare
Ignis-adult male nightmare
Venom-adult female flame whipper
Ash-teen male typhoomerang
(spot reserved for Boogles the Abonibumble)
Boulder Class
Plum-baby female gronckle
Mossy-baby male gronckle
Skittles-adult male gronckle
Klad-baby male gronckle
Coldvein-teen male groncicle
Iceberg-adult male groncicle
Sparksaw-adult female whispering death
Snuggly-adult male whispering death
Ella-baby female whispering death
Pendant-baby female whipsering death
Geode-adult female snafflefang
Heartkeep-teen female eruptodon
Broski- baby male eruptodon
Noodle-adult male grapple grounder
Sunstone-teen female shovelhelm
(eruptodon in hatching)
(eruptodon was literally in hatching for over a year)
Mystery Class
Glimmer-adult female flightmare
Ice-adult female flightmare
UltraViolet-adult female flightmare
IronTail-adult male armorwing
Bandit-adult male armorwing
Pinky-adult female armorwing
AirFire-adult female armorwing
Spark and Sparx-teen male/female* zippleback
Sugar and Spice-baby female zippleback
Dude and DJ-baby male zippleback
Red and Sus-baby male zippleback
Trixy and Trickster-baby female zippleback
Sweetclaw-adult male sweet death
NonToxic-adult female slitherwing
(spot reserved for Titan the Chimeragon)
(spot reserved for Nebula the Cavern Crasher)
(spot reserved for Bits and Bobbles the Ghastly Zapplejack)
*Spark is male and Sparx is female
My little pixel dragon army were made by Chameishida! Beware! THEY ARE READY FOR WARR! >:D
ART CORNER!
(yes, i know its not a corner just-uhhh...)
Snow the Night Fury by Dravas
Titan the Chimeragon by Dravas
Ekkar done by Toothless0603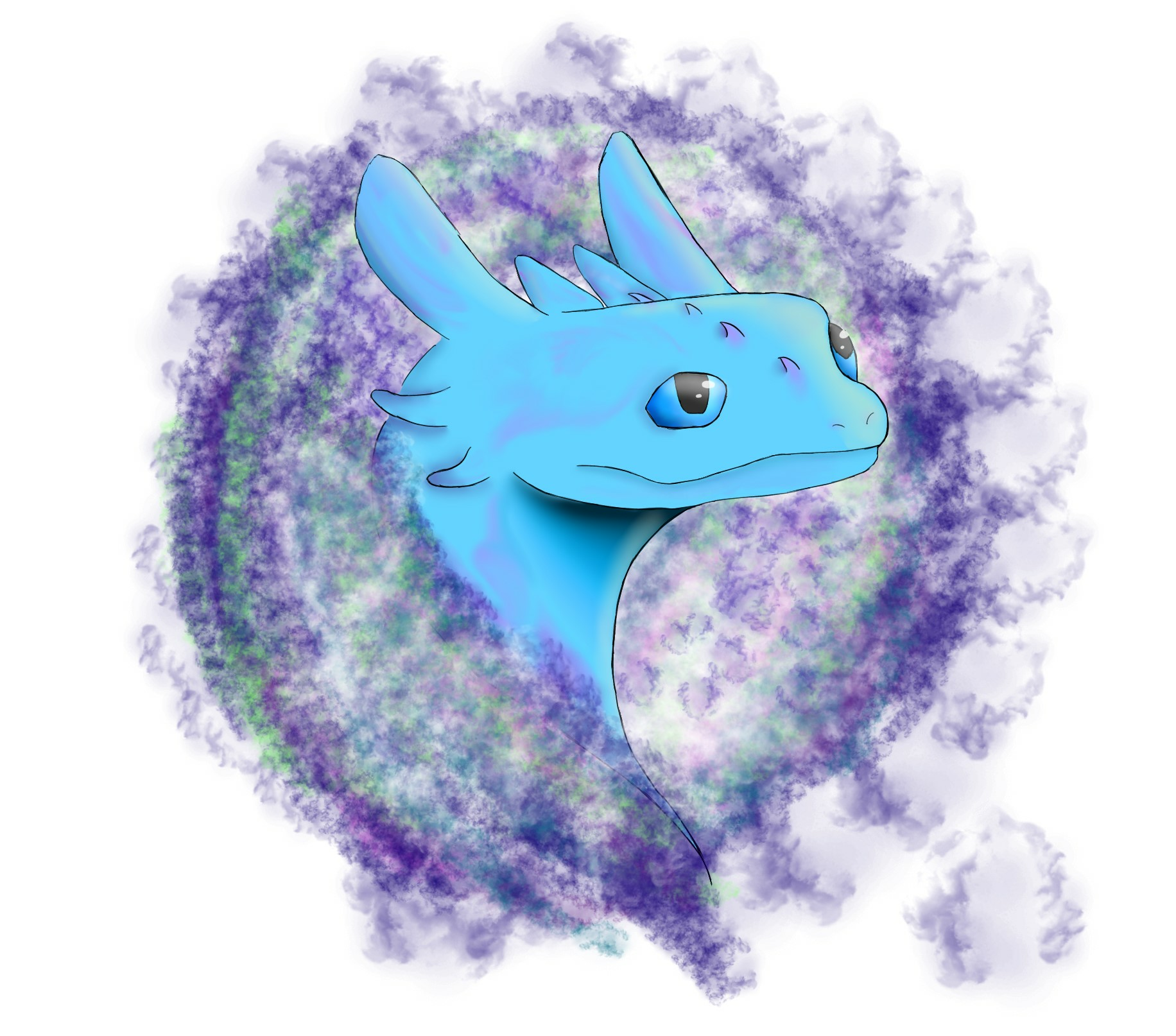 Stardust done by Frost Shards
These two wonderful Ikran-Hybrids are made by the fantastic Toothless0603
Frostflake by DyliehIdol1214
The Guy XD by Joy_The_Terrier
Zephyr by toothless0603
want a skyfyre like this? its my fandragon! get one here:
http://forum.schoolofdragons.com/content/skyfyre-dragons-need-homes
Nyx the Brawler Stryke by ZestyDragonWing!
ART OF BLACKSAND DOWN HERE!
Blacksand by LissaFish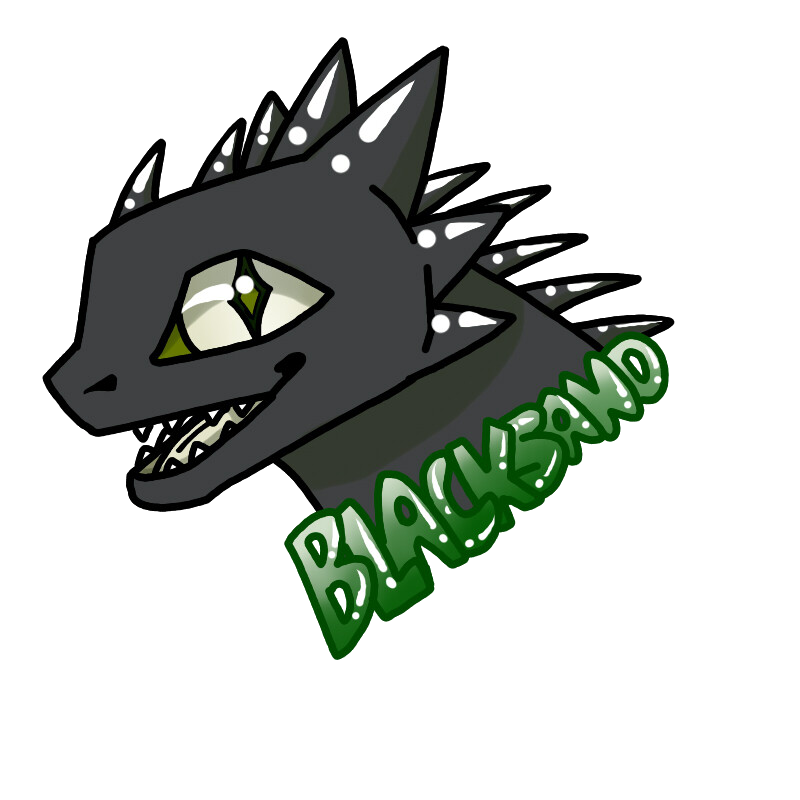 Blacksand by Tigerli1y
Blacksand by WoollyHowlEra
Mon, 04/25/2022 - 10:38
#6
yay for you
Good for you :). Hope you like your pet.
__________________
My Siggy

Blitz my Siggy guardian.
I Am a world schooler and I love everything Httyd related.
Name: IIMidnightShadowII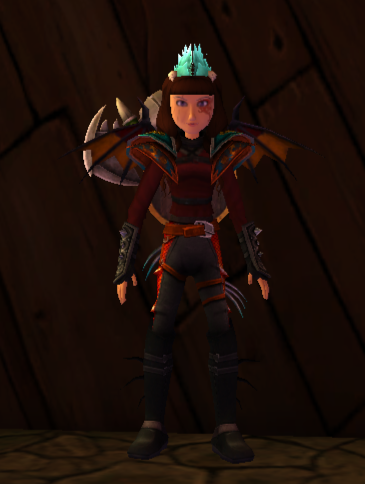 Clan: The Nightlight Racers
Dragons
Pinkangel Shockjaw Titan
Starnight Deadly Nadder Titan
Moonlight Deadly Nadder Adult
Fish Thunderdrum Adult
Thunderpede Thunderdrum Adult
Lavashield Gronckle Adult
Rockie Gronckle Adult
Louise Gronckle Adult
Hilftam Gronckle Baby
Minx and Lynx Hideous Zippleback Titan
LiliyLuna Hideous Zippleback Baby
Moonlight Monstrous Nightmare Adult
Starflight Monstrous Nightmare Titan
Ukrainia Monstrous Nightmare Adult
Nightmare Monstrous Nightmare Baby
Metalwing Armorwing Adult
Kilia Screaming Death Titan
Winter Groncicle Adult
Lightfire Whispering Death Adult
Alehandro Eruptodon Adult
Lavaking Eruptodon Adult
Sayka Skrill Titan
Thunder Skrill Adult
Emerald Timberjack Adult
Tiki Flame Whipper Adult
Sapphire Razorwhip Titan
Diamond Deathsong Titan
Cinder Elder Sentinel Adult
Deathbringrr Deathgripper Adult
Flame Singetail Adult
Ocean Triple Stryke Adult
dem Hobgobbler Adult
Phantom Knight Silver Phantom Adult
Memory Dreadstrider Adult
FastFlight Typhoomerang Adult
Blitz Typhoomerang Adult
ThunderClap Typhoomerang Adult
Kahn Sand Wraith Titan
Shade Sand Wriaith Adult
Dance Sand Wraith Adult
Pip Sand Wraith Baby
Icicle Snow Wraith Adult
Maximus Catastrophic Quaken Adult
Vengeance Chimeragon Adult
Night and Nacht ZippleWraith Adult
Danger Windwalker Adult
Kilan Speed Stinger Teen
DarkFall Fire Terror Adult
Leila Hushgobble Adult
Sugar Sweet Death Adult
Color Sweet Death Baby
Sky Changewing Adult
Sunset Golden Dragon Adult
Pala Fireworm Adult
Skylar Stormcutter Adult
Kiely Prickleboggle Adult
Fright Flightmare Adult
Cute Scuttleclaw Adult
Tala Raincutter Adult
White Develish Dervish Adult
Crystal Shivertooth Adult
Season Goregripper Adult
Wisdom Crimson Goregripper Adult
Pouncer Night Light Adult
Pouncer Night Light Baby
Ruffrunner Night Light Adult
Dart Night Light Adult

Name: IIUnstoppableII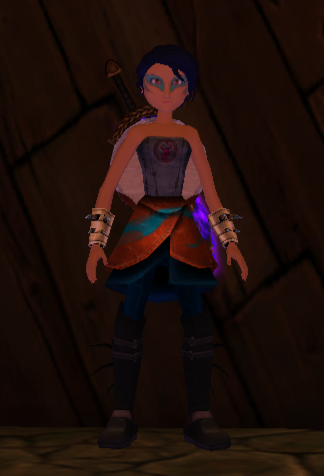 Clan: Phantom Knigtz
Dragons
Cricket Sand Wraith Titan
Moon and Sun Hideous Zippleback Adult
Tamad Armorwing Adult
Lavaking Eruptodon Adult
Purla Eruptodon Adult
KuickDeath Whispering Death Adult
Icedrop Groncicle Adult
Aquatic Tide Glider Adult
Leaf Flame Whipper Adult
Script Elder Sentinel Adult
Thunder Deathgripper Adult
Dream Singetail Adult
Everlasting Razorwhip Adult
Sunset Hobgobbler Adult
Sulky Prickleboggle Adult
Lucifer Deathsong Adult
Slava Triple Stryke Teen
Lightning Shockjaw Baby
Kielan Moldruffle Baby
Whack Snafflefang Baby
Fire Monstrous Nightmare Baby
Fantasy Stormcutter Teen
Ruffrunner Night Light Adult

Name: IIAstoriaII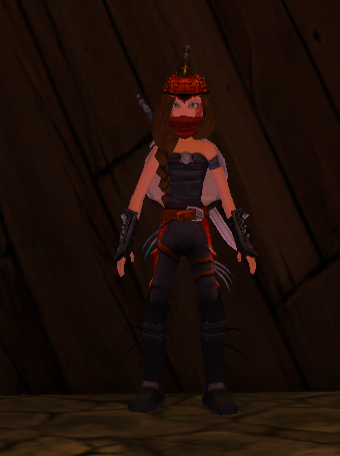 Clan: Isle of Gazoo
Dragons
LunaSky Sand Wraith Titan
Star Monstrous Nigthmare Teen
Palima Hobgobbler Adult
Hailstorm Groncicle Adult
Obsidian Deathsong Adult
Victory Razorwhip Adult
jule Armorwing Adult
Ash Singetail Adult
Andyy Eruptodon Adult
Sisu Flame Whipper Adult
Rose Triple Stryke Adult
Calvr Whispering Death Teen
Peril Flightmare Adult
Shadow Elder Sentinel Adult
Laxmer Deathgripper Adult
Blue Hotburple Adult
Pouncer Night Light Adult

Name: IIEmeraldIII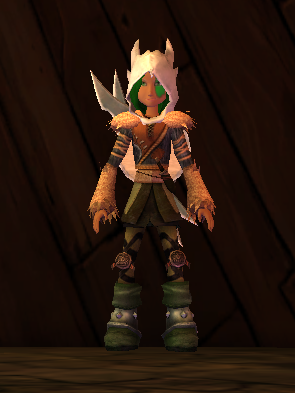 Clan: Unstoppable Legands
Dragons
Bramble Flightmare Adult
Leaf Hideous Zippleback Adult
Quince Razorwhip Adult
Ramber Deathsong Adult
Greenleaf Hobgobbler Adult
Jungle Flame Whipper Adult
Vive Triple Stryke Adult
Faded Singetail Adult
Maybe Eruptodon Adult
Fear Elder Sentinel Adult
End Deathgripper Adult
Dancer Sand Wraith Adult
Night Fire Terror Adult
Sea Typhoomerang Baby
Pouncer Night Light Adult
Screenshots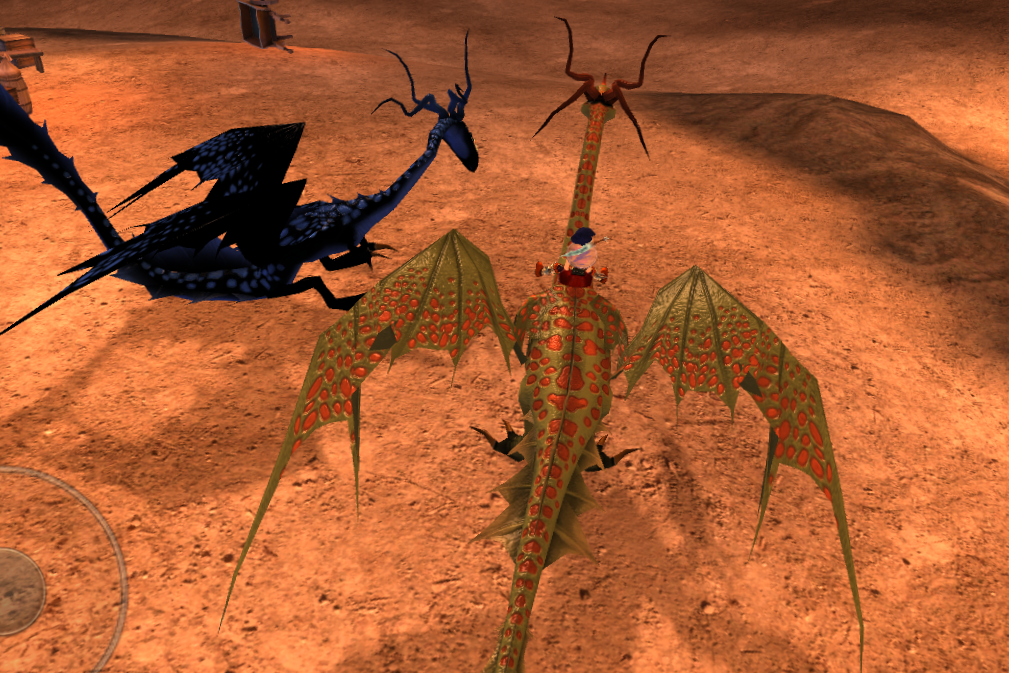 Unstoppable and Sulky.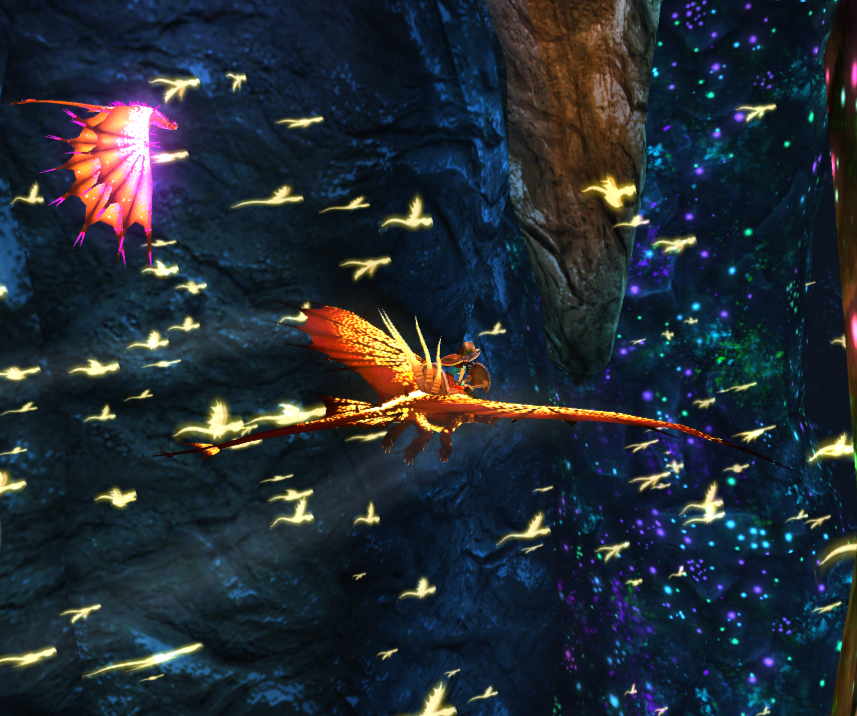 MidnightShadow and Kahn.
Unstoppable And Cricket.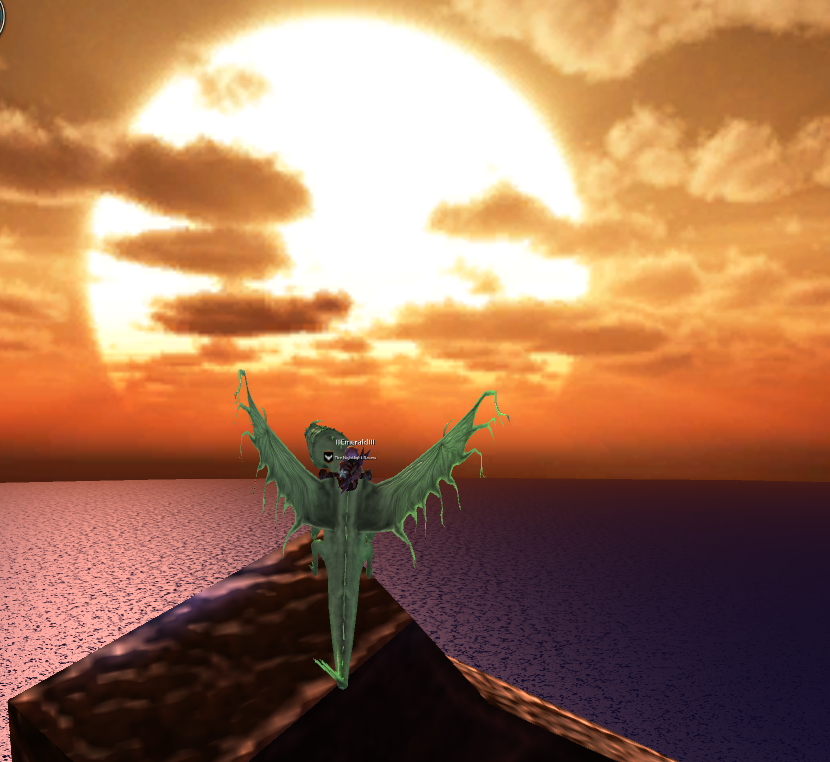 Emerald and Bramble.
Mon, 04/25/2022 - 13:42
#7
Congrats
__________________
(Disclaimer)
I will not be on the forums as much because of school but you can try to find me during the weekends at 2:00 PM-7:00 Pm.
Current PFP: Thunderstryke, Tunderpede x Triple Stryke
Welcome to my signature. Please keep all hands and legs inside the
gyrosphere at all times.
Azule the siggy guardian. She rules over the other guardians and
will destroy anyone who violates her copyright laws.
Summer the sumersan done by me
If you steal from this siggy Summer shall exile you to the frozen wastes of Jotunheim.
Kuiro the poisark done by me
Watch where you step Kuiro bites. *Bites*

Banner of my night fury OC being sneaky by DragonRiders Fury!!!
I have been a trainer for 1 year and five months. Been in the fandom for almost 4 years.
MY DRAGONS
Mercury-Adult female shockjaw
Venus-Adult male eruptodon
Earth-Adult male thunderdrum
Moon-Adult female thunderdrum
Mars-Adult female monstrous nightmare
Jupiter-Adult female whispering d.eath
Saturn-Adult female gronkle
Uranus & Neptue-Adult male hideous zippleback
Phobos & Demos

-Adult female hideous zippleback
Enceladus-Adult male groncicle
Titan-Adult male deadly nadder
Callisto-Adult male whispering d.eath
Pluto- Adult female armourwing
Diamond-Adult male monstrous nightmare
Sirius-Adult female monstrous nightmare
Ganymede-Adult male monstrous nightmare
Mimas-Adult male hobgobbler
Carme-Adult female shockjaw
Aladfar-Adult male gronkle
Capella-Teen female whispering death
Good youtubers I watch(AKA:the only youtubers I watch):Jaiden Animations, the Odd1sout, The Dodo.
Welcome to the IRL info section. (lol)
Gender:Female
Pets:2 yr old dog, yorkie russel, Joy
1 yr old hedgehog, 4 toed hedgehog, Rozzy Ross Roznick
Other games I play:Minecraft, Super Kirby Clash, MarioKart.
We are now entering the Art Sector. Please watch out for escaped
dragons , and please report if you find one. Please watch small children and dont feed the dragons. Art may or may not load.
T.W. Snow Wraith, Screaming D.eath, T.W. Monstrous Nightmare, Bewilderbeast, Hideous Heatwing, Tide Glider, Unknown Dragon #1, Slobber Smelter
Pixel Dragons by Chameishida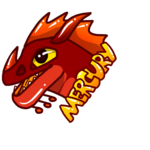 My baby Mercury by Tigerli1y
P-nut the scarlet macaw by Dravas
Picante and Decan the Brawler strykes, Scrappy the night fury, Crybro the Synth Fury by ZestyDragonWing
Typhoon the Aquatic Fury by Slargvarg
Flicker the Skyfire by Toothless0603
Stormsky, Morganite(Morgan), and Azra the Night Furies by WoollyHowlEra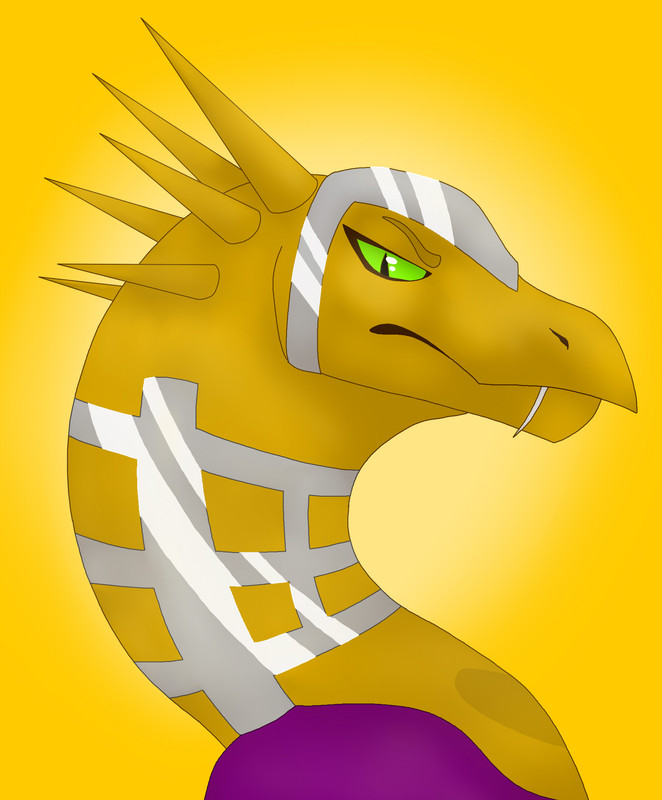 Shimmer the Venemous Golden Dragon by TigerLily
Hawkeye the royal Nadder and Jasper the night fury by Sundoo
Titan(My in-game nadder) by LikyLake
....
Welcome to the clickable links section. Look here for art threads, role-plays, and fan-fics.
(Not Clickbait)
Want to talk to a night fury?
Learn what life is like for a dagon living in a lab with a crazy mad scientist (me) and over 400 genetically made creatures.
If you find anything weird is my art request forms or fanfics to not be afraid to pm me for further explanation.
If you are reading this than that means you took the time out of your day to read my siggy. In that case thank you.
Mon, 04/25/2022 - 14:52
#8
Hello
Hii! I hope your bir hideis worth the excitment! I always wanted a bird but my Mum said "No".
Anyways I'm happy for you, at home I have two dogs and a cat.
Male Maltese Shih tsu cross: Black on the top of his body and blacksih brown face. White belly and legs. White tip on his curly waggy tail. Very gentle, can be trusted with a baby. His name is Mobius.
Female Maltese Shih tzu Yorky lhasa apso cross: Mainly blond honey color, black tips on ears and paws.
Cannot be trusted with small child, doesn't bite but would preffer your hand in her mouth. Feirce but adorable.
Her name is Flossie.
Female Ragdoll moggie cross: Completely black, yelllow eyes. Sweet personaltiy and loves to cuddle. Mainly outside cat, her name is Ellie.
Then I also have a fishtank.
Thanks for listening reading.
__________________
Hi! I'm a human, (You knew that)
I won't tell you much about me personally.
I'm a girl and I LOOOVEEE Httyd.
AGHHH I HAVE NO MORE QUESTS FOR BABY DRAGONSSS
List of my dragons:
Toothle: Adult female Sand Wraith. (Pronounced Tooth-lei)
Pouncer: Adult hideous Zippleback. (Ik Ik, but I'm not allowed to spend money on gems to get a nightlight and can't be bothered to save up)
Hogsnuffler: Male baby Monsterous Nightmare.
Rio: Male baby Monsterous Nightmare.
Sakura: Female baby Monsterous Nightmare.
Scar: Male baby Monsterous Nightmare.
MERKY: FEMALE TITAN MONSTEROUS NIGHTMARE. (Fav monsterous nightmare <3)
SnoggletogMiracle: Female Adult Prickleboggle.
FalconSpitter: Adult female Armorwing. (Bites)
WinterHurricane: Male baby Thunderdrum.
AutumnStorm: Female baby Thunderdrum.
Summerlightning: Male baby Thunderdrum.
Winterthunder: Male baby Thunderdrum.
Springsnow: Female baby Thunderdrum.
Kowhai: Female baby Deadly Nadder.
Evergreen: Female teen Deadly Nadder.
LightWhipper: Male baby Whispering Death.
LightStrike: Female adult Whispering Death. (Eats trees)
Swing and Climb: Baby hideous Zippleback. (Both Female)
Glide and Fly: Baby hideous Zippleback. (Glide Female, Fly Female)
Dive and Swim: Baby hideous Zippleback. (Both Male)
Pinky and Minky: Baby hideous Zippleback. (Both Female)
Light: Baby female Gronckle. (Ain't easy to pick up tho)
Shadow: Baby male Gronckle.
Sneak: Baby male Gronckle.
Lurk: Teen male Gronckle.
Berky: Female adult Gronckle.
Ambershard: Female adult Eruptodon.
SeaStriker: Adult female Sand Wraith.
Light fury: Female Lightfury. (I only had the trial membership)
Toothless: Male Nightfury. (As I said, I'm not allowed to pay for the game :P)
Blue: Adult female Speedstinger. (Like the raptor but cuter)
Frostbite: Teen female Groncicle.
Strikefang: Adult female Skrill.
If u read these all thank you for it. (I spent ten minutes just writing them.)
Note: These are not in order
My girl, Sarabi <3 She is my protector of my signature and my SoD account and everthing in it! She will not hesitate to tickle you until your laugh goes super sonicly silent (like mine does when I laugh too hard,) If you hack or steal any of my stuff.
Mon, 04/25/2022 - 16:50
#9
Blacksand dipped the subject in chocolate and ate it...
Meet Angel the lovebird!
Mon, 04/25/2022 - 20:59
#10
Your picture wont load.
__________________
WELCOME TO MY SIGNATURE
Banners made by me.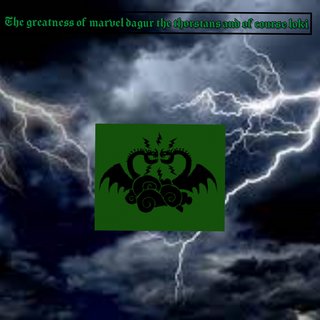 Some of this probably wasn't updated recently.
UDT stars 3 platinum
Adventure level 50
In game name gabbyjthebrave
Friend code HCCREV
In game name for second account Chickenfonzthecool
second account friend code HE94P9
Trophies 776
Fishing level 22
Farming level 30
I am the leader of The greatness of marvel dagur the thorstons and of course loki
My dragons
Big massife adult buffalord
Gronkey adult gronckle
BG adult gronckle
GeorgeJoe adult whispering death
Eldy elder sentinel
Piettro adult triple strike
Dracothien adult dramialon
Raspberry adult deadly nader
Canada dragon titan deadly nadder
Brownie adult smoke breath
Rosie adult stormcutter
Thor Stan adult Skrill
Grim the grim adult grim gnashed
Chop adult unique hobgobbler
Miny titan razorwhip
Singe adult singetail
Happy adult thunderdrum
Light fury adult light fury
Toothless adult night fury
Harold adult armorwing
Yogey adult groncicle
Skar and scratch titan zippleback
Fram adult sand wraith
Mufasa adult flamewhipper
Pete adult death song
Jen adult erupdadon
Gaze of death adult eruptadon
Hookfangs bro titan monsterous nightmare
GriffTheGriffin adult deathgriper
Sky adult prickleboggle
Phantom adult puaken
Kikoo adult develish dervish
Ctwenty adult nightterror
Nothing adult snow wraith
Red adult crimson goreguter
Frosty adult woollyhowl
Egustin adult chimeragon
Tonittrua adult thunderpede
Dimarzio adult sliqufier
Dart adult night light
Puoncer adult night light
Ruffruner adult night light
Miaa adult slitherwing
Palchuk adult caverncrasher
Fangkiller adult humbanger
Eclipse adult typhoomerang
Pinky adult shockjaw
Pople adult golden dragon
Cheeseburger adult shivertooth
Fluffy adult fireworm queen
Agony adult screaming death
Buffer adult raincutter
Popadopa adult rumblehorn
Frog adult Zipplewraith
My viking outfits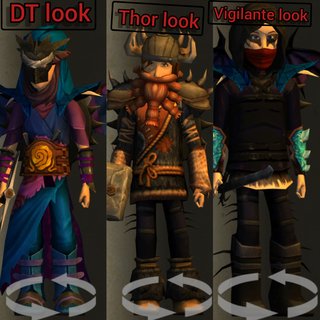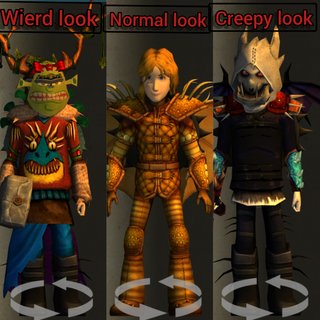 Thor rocks!​
Thor rocks!
You made it to the end.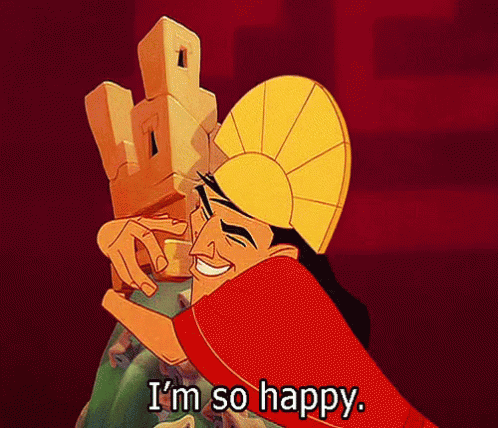 How To Train Your Dragon © 2021 DreamWorks Animation LLC. All Rights Reserved. © 2021 JumpStart Games, Inc. All Rights Reserved.