A word of warning to all players
Sat, 08/27/2022 - 00:50
#51
Long message INCOMING!
And here's another point: she HAS still done all of those things people have claimed, here we are with proof. Maybe she does have a mental illness, maybe she does have a terrible life. But that doesn't take away from the fact that these claims are real. Like I've said many times, I hope she is changing and the same goes with practically everybody I know. So let me get this clear; whether or not she is changing, we do not want to be friends with her. I'm sorry if that sounds rude or harsh to you, because it is the simplest way of expressing exactly how I feel about this whole situation. If she wants to be our friends, then she needs to understand she cannot have everything her way. So let me write this out like I know for sure she is changing, though keep in mind this isn't even the full truth. It is merely so you can understand that if she is changing, that doesn't change my opinion. Just remember; everything in the next section is not exactly what I think. I will say Rena is changing here as if it is in a different timeline and I KNOW that she is; this is not true.
Rena is changing and we know that, but that doesn't change the fact that she has done some harmful stuff in the past. We really don't want to stop her from changing and we fully support her in doing so, but we are not going to become buddies with her just now. If she avoids us and we avoid her, then there should be no more commotion about this whole situation. So, if you could tell her to avoid us we will not hesitate to do the same. See? Problem solved.
There you have it. Even IF Rena is or was changing, it DOES NOT change my opinion. Once more, sorry if anything in this came out as harsh or rude. I do not want this thread to start drama, I simply wish to be able to communicate and settle this without an outburst of arguments. Telling Rena to avoid us IS still a good idea in my opinion, since it should put a firm end to this.
Sat, 08/27/2022 - 07:00
#52
Um
Agreed. More than once now she's bugged me about becoming friends, even though I've rejected that offer more than ONCE now, and certainly more than twice. My friends list, my rules, and lets not even get started on the fact she constantly bugs for hugs from people who dont want to give hugs. Even if she has a mental problem, she should SEE somebody about that, not be on there trying to get pity from the players. (Seriously, ever hear of a therapist?) Not to mention she didnt get out of my hideout when i said multiple times GET OUT (again, my hideout, my rules). So, Moon Night, i understand if you care about her, but please at least tell her to stop bothering us, cause she's not going to get pity out of me, i cant speak for the others.
Sun, 09/25/2022 - 05:06
#53
UPDATE
Rena is still st.alking people and its driving people insane. Just a couple days ago, she visited me driving me c.razy for a hug. HELP
Sun, 09/25/2022 - 06:45
#54
Bring me some pie!
I've seen her on the chat saying stuff. True or not I didn't say anything because I usually know exactly where it goes. She started to get upset because Russians came on typing in Russian and no one that speaks English said anything. When they did it was for battle. Yes, I was laughing. She started to yell some more, begging for attention or whatever and the Russians took over chat again. No idea what they were saying.
Sorry this is happening to yall.
I've seen Jadee on one island, forgot which one, and at first I thought you were talking to me saying "go away" "leave me alone" I was confused because that was the second time I saw you and I just got out of the shop. Turns out you were talking to her and I left because I did not want to get involved.
Devs seriously need to have clans/friends only island so everyone can avoid this.
Sun, 09/25/2022 - 15:40
#55
Ok. This is proof rena is
Ok. This is proof rena is stalking TNLR and others. I sadly don't have proof for others but I think I have.. a lot of proof. I'm so sorry if this will take a long time to read. I have 19 screenshots within the past few days. Here's my proof: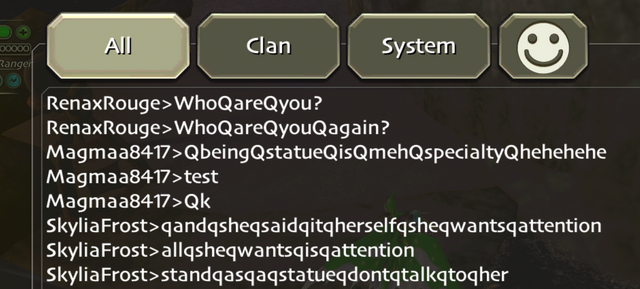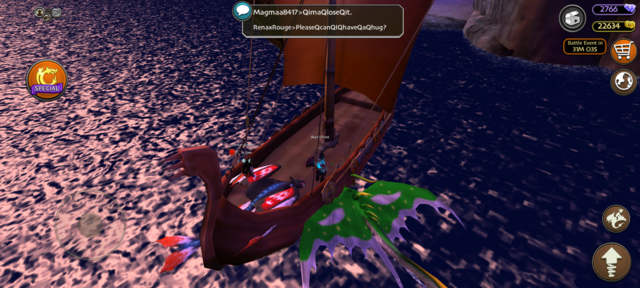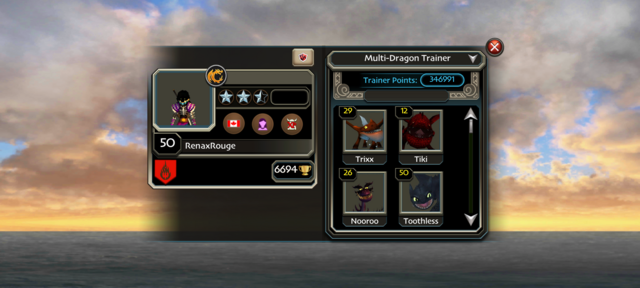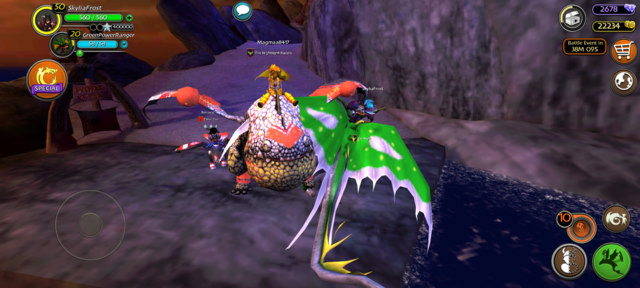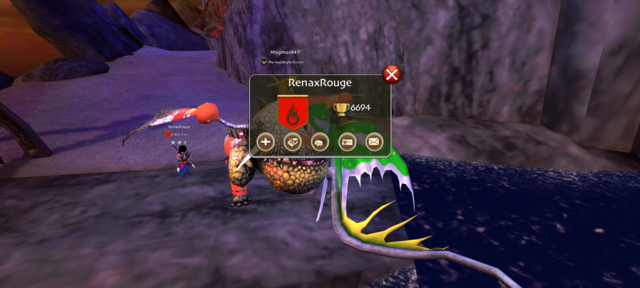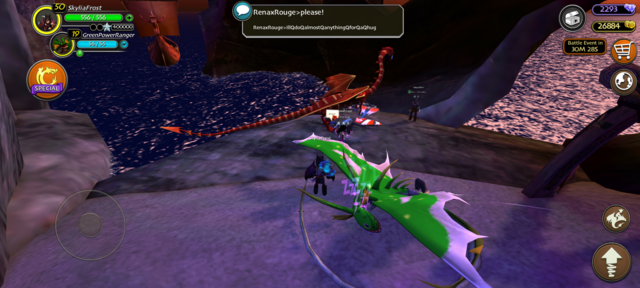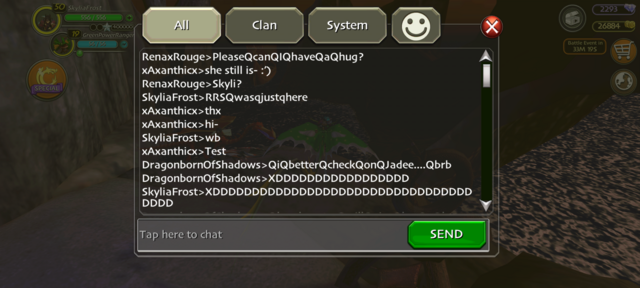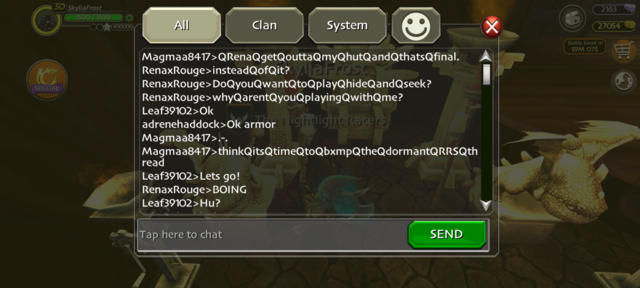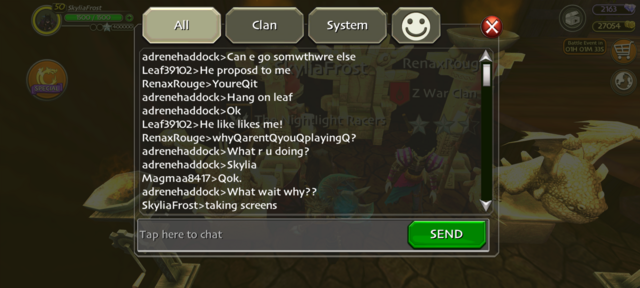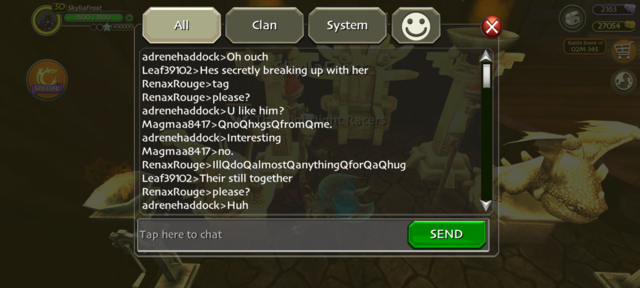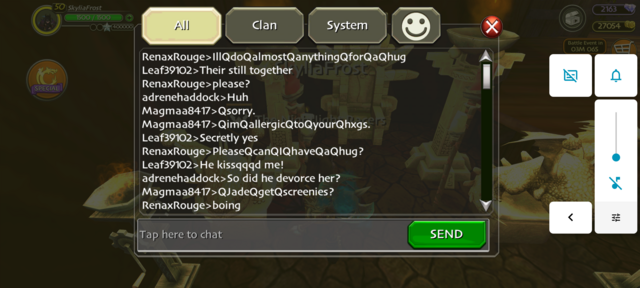 Wed, 09/28/2022 - 06:10
#56
note: the subject is of much controversy
Rena continues to be a problem, whatever you do if she clan visits you (she's done that to me at least three times now, all of them interrupting me in something quite rudely) DO NOT GIVE HER A HUG AND GET OUT ASAP
Wed, 09/28/2022 - 07:03
#57
well well well

And when I questioned her further about whether she was impersonated me she was saying she couldn't remember. That really wasn't long ago, FYI.
Wed, 09/28/2022 - 07:07
#58
verification
It was yesterday, i can verify that.
Thu, 09/29/2022 - 13:26
#59
Potatoes and Ancient Onions stole my Subject
This is just as a joke but we got to the point we were so annoyed, we did this. Then later I sung Let It Go to Rena. Well Here Rena visited me into a cage: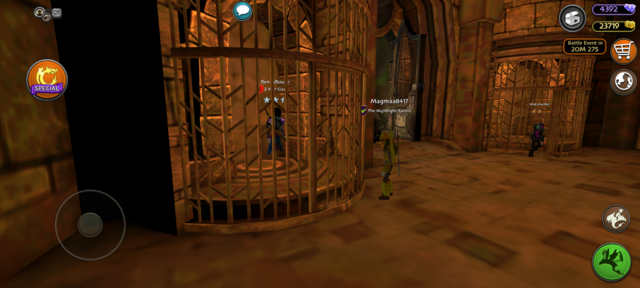 Thu, 09/29/2022 - 13:51
#60
Omg
OMG HA. She actually visited me again today...FIFTH TIME IN A ROW
Thu, 09/29/2022 - 14:33
#61
She just can't get enough
She just can't get enough hugs
Thu, 09/29/2022 - 14:57
#62
Yeaaaa
Pretty much. I'm starting to lose my cool because every time shes done that now, she's interrupted me in the middle of something!
Thu, 09/29/2022 - 22:52
#63
HA IT ACTUALLY HAPPENEDDD
Me and Magmaa were talking about doing that LOL oml. Can't believe that actually happened. She interrupted us as we were talking about subject lines, and she literally walked into me saying..
'My ladder can fly now! *Floats into Slace*'
Fri, 09/30/2022 - 03:11
#64
OH WOW
OMG That's INSANE. I'm just looking at the log sequence for Rena and i have offically decided that today (since i wont be on Saturday to Friday next week) I'm going to just stay on Pouncer's wings...while flying XD
Fri, 09/30/2022 - 03:19
#65
ugh
I swear, Rena's most common line now is "Please can i have a hug?" Somebody give me a break ¬_¬
Fri, 09/30/2022 - 06:30
#66
My ladder can fly now! *Floats into Slace*
'I'll do almost anything for a hug'
It's getting repetitive. They'd better add a friend-only or invite-only island, possibly could just be the Hideout. Since it's happened yet again, allow me to post some more proof.


Fri, 09/30/2022 - 09:22
#67
Yes, we definitely need
Yes, we definitely need invite only places.
They also should have it be set that you can't visit people through clans, unless the leader or an elder approves.
It looking something like "[Viking Name] would like to visit. Accept/Decline/Ignore?"
Mon, 10/17/2022 - 16:53
#68
Well this is really getting out of hand.
So I was informed yesterday Rena is teaming up with people and having others believe her lies. I cannot recall this true, but I'd like to inform all that are reading this of what she's can/can't be capable of. So yesterday I was told she told tons of people her lies, now getting others against TNLR. It makes me mad when people mess with others, but when someone messes ith my friends and clan it's a different story. I just wanted to say if Rena says anything about TNLR, it's probably not true. No matter what happens or what drama takes place in this game, or how much the same person gets reported for related reasons tons of times, nothing will happen. I know many people say to leave it be and don't give them the attention they want. I'm doing that, promise me. But Rena is really getting to the point where enough is enough.
Tue, 10/18/2022 - 12:49
#69
I also forgot to mention...
I forgot to mention the fact I was also told she impersonated a someone in my clan. This person is a really good friend to TNLR and it made many angry, and sad as they had to disappear for their own reasons. She keeps trying to do this to my clan, and I wouldn't doubt she's doing this to others. This is really making me furious she impersonated a friend. Rena puts X's in her spy vikings names. Just letting out a warning...