wolf rp (third attempt)
i will put the rules in the next post. i gotta do my homework now.
__________________
Welcome To My Signature!
Hello, im Blue, but u can call me THE QUEEN OF SHADOWS or just simply Blue...
Coconut, my Howlain, is my Signature Guardian, and he can kill you with the power of cuteness!
Made by Chameishida
My other Signature Guardian, the Elder Sentinel, his name is Guardian, and he is the Co-Guardian
He is too old to be up front, no one wants him to get hurt, but he wanted the job,
so he didn't get the up front job, but the Co-Guardian job, and did you know, he is 683 years old!
Made by Chameishida
Just to let you know, I am NEVER EVER doing role plays EVER AGAIN
Some stuff about me!
(im a bit crazy, so im just telling you that im human, in case you didnt know...or maybe im a night fury, who knows XD)
Name: cant tell u (no, my name is not "cant tell u", thats just weird)
Fav animal: WOLF
Fav HTTYD dragon: SAND WRAITH, WOOLLY HOWL
Gender: female
Age: 12
Fav books: Wings of Fire, Pax
Fav movies: How to Train your Dragon, Spirit, Encanto
Bugs and glitches that have happened to me so far in-game:
i get daily pink blobs in some maps, also daily my dragons dissapear, (did i spell it right?) and you can't mount them, also once when i was doing a quest to age up my teen Whispering Death, Sparksaw, i had her mounted and my finger pressed the "show avatar" button, but my viking didn't dissapear, my dragon did! then i was sitting on nothing and i spun and couldn't control it! the joystick wasn't working, so i had to reload the game, but when i got back the quest restarted.
Clan: Isle of Gazoo
Banner by EmeraldHuntress65
psssssst! if you see me ingame, just chase me and shoot fireballs at me, and if i see you ingame, i'll prob do the same...
In-game Info:
Main viking: Fearlessbluedragontheloyal
Second viking: TheAmazingCrystalSky
Third viking: MayaDemHooman
Fourth viking: Falerok
Fifth viking: (just random letters imma write it down later)
Main dragon for first viking: black sand wraith, blueish/purplish woolly howl
Main dragon on second viking: purple flightmare, light blue groncicle, purple snafflefang, black skrill
Main dragon for third viking: (in hatching)
Main dragon for forth viking: black flightmare
Main dragon for fifth viking: green rumblehorn, red zippleback
I have a DeviantArt account! My username is BlueandBlacksand, plz watch me :3
Meet Coconut's friend, Valor, the Titan Gluespit!
Made by Chameishida
My forever growing dragon family:
Strike Class
Frostflake-adult female woolly howl
(spot reserved for Woolby the Woolly Howl)
(spot reserved for CrimsonWolf the Woolly Howl)
(spot reserved for Icicle the Woolly Howl)
NocturnEx-adult male skrill
(spot reserved for Zapp the Skrill)
(spot reserved for Nyx the Night Light)
(spot reserved for Storm the Night Light)
(spot reserved for Cosmo the Night Light)
Sharp Class
Star-adult female stormcutter
Papercut-adult female razorwhip
(spot reserved for The Searing Seathsizzle the Razorwhip)
Pickle-adult male prickleboggle
Tidal Class
Blacksand-adult male sand wraith
Dream-adult female sand wraith
Ocean Star-adult female sand wraith(deseased)
BurntEmber-adult female sand wraith
Wave-adult male thunderdrum
Basil-teen female thunderdrum
Goldrush-baby male thunderdrum
Monster-baby male thunderdrum
Sonica-baby female thunderdrum
Electro-adult female shockjaw
Bubble-adult female shockjaw
Deathinator-adult male shockjaw
WaveStar- adult male shockjaw
Starglow-adult female windwalker
Tracker Class
Dawnstar-adult female deadly nadder
Duskstar-teen female deadly nadder
Glorystar-baby female deadly nadder
Moonlight-baby female deadly
Ocean Star-adult female deadly nadder
Prism-baby male deadly nadder
Gum-adult female deadly nadder
Grechn-baby female deadly nadder
Indigo-baby female deadly nadder
Bullcrown-adult male rumblehorn(deseased)
Watermelon-adult female rumblehorn(deceased)
Stoker Class
Charcoal-adult male nightmare
Va-teen female nightmare
Shadow-baby male nightmare
Golden Fury-baby female nightmare
Diamond-teen female nightmare
Ignis-adult male nightmare
Venom-adult female flame whipper
Ash-teen male typhoomerang
(spot reserved for Boogles the Abonibumble)
Boulder Class
Plum-baby female gronckle
Mossy-baby male gronckle
Skittles-adult male gronckle
Klad-baby male gronckle
Coldvein-teen male groncicle
Iceberg-adult male groncicle
Sparksaw-adult female whispering death
Snuggly-adult male whispering death
Ella-baby female whispering death
Pendant-baby female whipsering death
Geode-adult female snafflefang
Heartkeep-teen female eruptodon
Broski- baby male eruptodon
Noodle-adult male grapple grounder
Sunstone-teen female shovelhelm
(eruptodon in hatching)
(eruptodon was literally in hatching for over a year)
Mystery Class
Glimmer-adult female flightmare
Ice-adult female flightmare
UltraViolet-adult female flightmare
IronTail-adult male armorwing
Bandit-adult male armorwing
Pinky-adult female armorwing
AirFire-adult female armorwing
Spark and Sparx-teen male/female* zippleback
Sugar and Spice-baby female zippleback
Dude and DJ-baby male zippleback
Red and Sus-baby male zippleback
Trixy and Trickster-baby female zippleback
Sweetclaw-adult male sweet death
NonToxic-adult female slitherwing
(spot reserved for Titan the Chimeragon)
(spot reserved for Nebula the Cavern Crasher)
(spot reserved for Bits and Bobbles the Ghastly Zapplejack)
*Spark is male and Sparx is female
My little pixel dragon army were made by Chameishida! Beware! THEY ARE READY FOR WARR! >:D
ART CORNER!
(yes, i know its not a corner just-uhhh...)
Snow the Night Fury by Dravas
Titan the Chimeragon by Dravas
Ekkar done by Toothless0603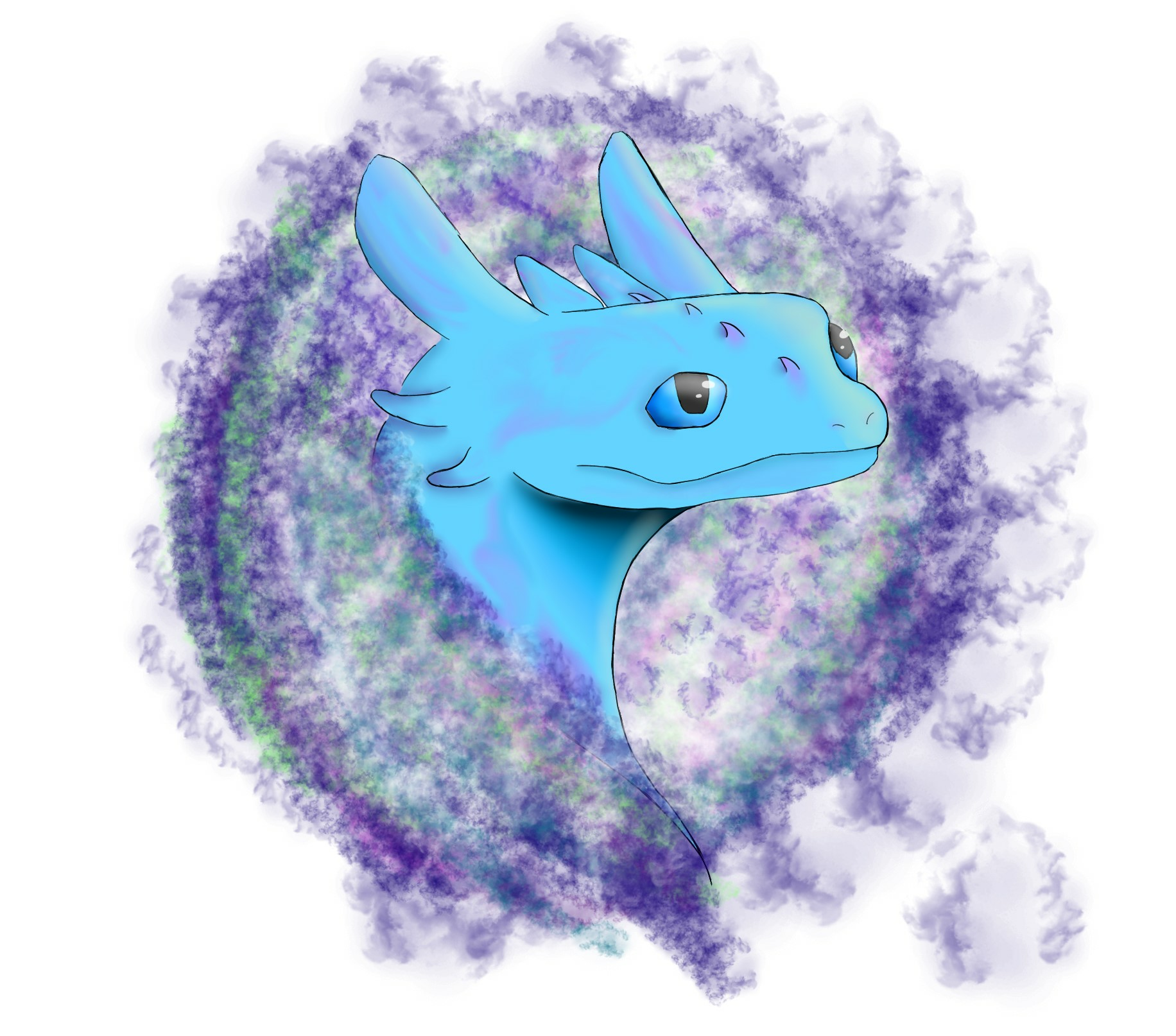 Stardust done by Frost Shards
These two wonderful Ikran-Hybrids are made by the fantastic Toothless0603
Frostflake by DyliehIdol1214
The Guy XD by Joy_The_Terrier
Zephyr by toothless0603
want a skyfyre like this? its my fandragon! get one here:
http://forum.schoolofdragons.com/content/skyfyre-dragons-need-homes
Nyx the Brawler Stryke by ZestyDragonWing!
ART OF BLACKSAND DOWN HERE!
Blacksand by LissaFish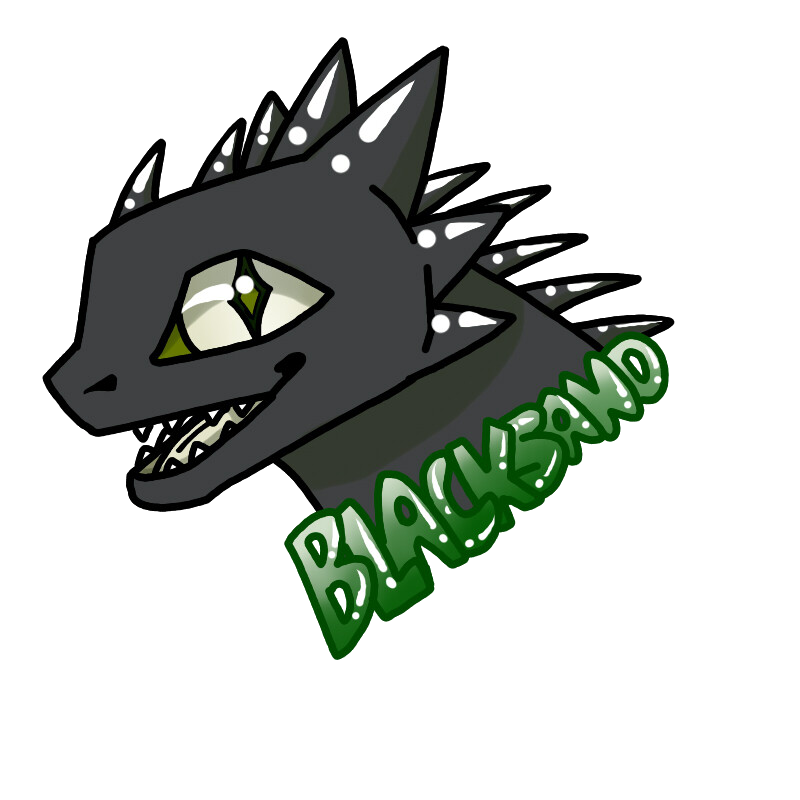 Blacksand by Tigerli1y
Blacksand by WoollyHowlEra
Wed, 02/24/2021 - 09:57
#1
rules:
the rules are the same as my first rp, but its just protecting the forest this time, there is no main enemy, if u have been in he irst rp, u can use the same wolves. copy and paste thins in ur browser:
http://forum.schoolofdragons.com/content/wolf-roleplay-0?page=1
read the rules if u havent bee in that rp
Who's online
There are currently 4 users and 452 guests online.