The Winter Rider: Tracking Thread
Welcome peeps to the official tracking thread of The Winter Rider! :D
(Made by Infinity12356. Thanks! :D)
First off i would like to commend these people. Umbreon27, for being an awesome friend & supporter of my art & writing.
Witcherforever or Yen, for being my best friend here on the forums & for always being there for me :D The amazing Frytha, your writing inspired me to write once more. & last but not least, Werewolfgirl1235, who has been a good friend inside the game & out.
Thank you all for being such good friends & for helping make this fan fiction possible! :D
(Do not reply yet. The plot, characters & such will be posted below)
__________________
"Her soul was too deep to explore by those who always swam in the shallow end."
~Quote from A. J. Lawless
Life is gray & dull, & all i see is dark,
stay by my side & i'll be there no matter what,
though the snow falls faster, & the wind blows louder still,
i'll be there by you're side, to blow away the chill.
~Poem i made for Pearl & Snowdust
WELCOME TO GRUMPY CATS SIGGY!
____________________________________
____________________________________
PEARL GARMADON
& SNOWDUST
(Pearl by my Bff Frytha <3) (drawing of Snowdust by DatOneTrumpet)
Winter can be unforgiving
Hard, evil, and cold.
But if you stay with me,
I promise you'll never be alone.
~Poem by me for Pearl & Snowdust
Meet my Oc's!
Windhurtle
ZANDER'S SHIP CORNER!
Zane Blackhaule X Shielle Pearl Garmadon X Carl Henderson
(Adorable ship pictures by the talented Tosilohi)
Snowdust X Blitz
(Picture of me, Snowdust, my friend, & her Snow Wraith, Blitz taken by me)
(By me XD)
Pearl looked inside & gasped. Sitting there in plain view, was her father's map.
Pearl took the yellowed paper in her hands &. She scanned it, her grip shaking h . This was it. The key to finding the Winter Rider.
~Quote from my fanfic, The Winter Rider
I'm currently writing a fanfic called The Winter Rider. Check it out >Here<
(Special thanks to Infinity12356 for the cover)
Short stories
(By me) (By Navlyn Fury)
"It was vicious, relentless, and impossible to see in the white out. The Snow Wraith."
~Gobber translating Gothi's text
"This dragon has notoriously poor eyesight and uses thermal censors to locate its prey.
It camouflages itself in the snow because if it can't see you, it doesn't want you to see it!"
~Dragons: Rise of Berk
"Snow Wraiths have no known vulnerabilities, making them a
supremely formidable force to be rekoned with during battle."
~From howtotrainyourdragon.com
(Mountain Sun by 1flower)
i have WAY to many adopted dragons to put in my siggy. because of that,
i've posted all of them here:
~CLICK HERE FOR MY ADOPTED DRAGONS~
PROUD MEMBER OF THE RESISTANCE!
Name: Deadpool
Species: Cyber Night Fury
Biotech: 72% Robot
Cyber Ability: Equipped with plasma educed claws that burns through
any material/Modified plasma blasts that act like explosive darts
(Attacker/General)
Hackers, we are coming!
PROUD MEMBER OF THE DRAGON RACERS!
DRAGON RACERS, DRAGON RACERS, OI, OI, OI!
((By me))
If you believe in the real meaning of the rainbow, put this in your siggy through the month of June! #RememberTheRainbowReason!
And remember.....
(By Megaboltphoenix XD)
Good job, you made it to the end! Snowdust says goodbye! :D
(Edited Snowdust gif by AlicornBrodie)
Thu, 12/08/2016 - 14:31
#5
Le Tracking
__________________
About Me
Female/18/Hunter/Archer/Gamer/Artist/Roleplayer/Writer/Huge Fan Of Lara Croft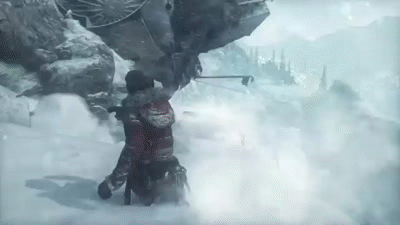 Characters
Mi Viking
Name: Mandy 'The Huntress' Afterest
Age: 17
Gender: Female
Friend Code: PM Me
Appearance: Has Brown Hair And Light Blue Eyes - Has A Red Warpaint Thats Around Her Right Eye
Personality: Kind, Brave, Responsible, Adventurous, Smart, A bit of a jokester, Serious when the time calls for it and a thrill seeker. Mandy is a great hunter and a type of survivorist. Because she likes to spend most of her day's in the woods, she's picked up a few skills like creating fires, building a makeshift home, Snares, makeshift bandages etc. Things to help her survive on her own. Mandy is also pretty good at tracking other animals including dragons, but even though she has all these skills she has a bit of a fear of spiders, deep down she knows that she can overcome that fear but in time. Now even though Mandy is kind, she will not let anyone intimdate her. She will defend herself and she's not afraid to fight.
Backstory: Mandy was part of a Village on Dragon's Edge before it was founded by Hiccup and the Gang. Her people were knew as Byzantines. Her Father Keiv was Chief and her Mother Laura was second in command. Mandy was one of many fighters' to trained by her father, but sadly, her parents are dead because of an invasion done by the Dragon Hunters around Mid-night when no one was expecting it. Both villagers and parents gone forever.
She's the only Byzantine left for she was the only one that survived the invasion. She'd lived alone for about a month or so until Hiccup and his gang came along, spotting Mandy hunting nearby and of course approached her. At first she became defensive towards them, not knowing if they were foes but Hiccup took control of the situation and explained why they were here on her peoples island.
He had told her but dragon's and that they meant no harm to us humans - he offered to take her on a flight on Toothless and that sealed the deal. She came to realize that dragon's weren't as bad as her village had thought.
H
iccup
took her to the School and that's where it all began...
Likes: Hunting, Exploring New Places/Islands, Fighting Dragon Hunter's, Playing With Her Beloved Dragons
Dislikes: Bullies, Spider's, Dragon Hunter's, Pranksters
Weapon Choice: Bow And Arrows And Her Father's Sword
(Bow is painted brown rather than gold)
Extra: Can Create Greek Fire
Hybrid
Escapee, Hunter or Wild?: Escapee
Natural Or Experimetal?: Experimetal
DNA Mix: 50% Human - 30% Wolf - 20% Tiger
This Character Is In 'Caged' And 'Hunted' (RPs)
Appearance: Has a Wolf form but has Tiger patterns on her fur. Has light blue eyes ((See Pics Below))
Personality: Adventurous, Curious, Smart, Does jokes in the worst possible moments, Gets the job done type of Hybrid.... She's strong and brave but even though she may be brave... she can also be broken. She's protective of other's.. she never likes to leave others behind, no matter what. But the personality that stands out is that she is kind and caring... but if you push her the wrong way... well... don't expect her to stand there and take it, she will defend herself. Has a cat-like personality as well but it only triggers when theres things that cats like.
Strengths: Herself and other's. When in a fight she relies on her Tiger DNA for flexibility and agility, those cat claws of her's are nothing to joke about... those things are sharp so don't be on the other end. Sometimes she uses her Wolf DNA for things like - Tracking... she can smell scents that are like 5 days old but one thing that she likes is her advanced hearing.
Weaknesses: Being told shes not good enough, other's that she cares about, remembering her past is something that really makes her bawl and losing her mother.
Extra: Tigerlily was born a human, she was just a normal teenage girl going to school... hanging out with friends. Her human name was - Lily Trail. Her parents are - Elizabeth Trail and Harry Trail but this is not one happy family.. her parents are divorced, reasons .... well... Harry wasn't the most sweetest huband or the most loving. Tigerlilys father is a shelfish man, ruthless and someone who will do anything for money. Because of his selfish personality, he kidnapped his daughter and sold her to a place called the Dome. He did all that just for money. That's how she got into this mess of escaping the Dome and being hunted down by hunters with other hybrids and is no longer a human but a hybrid. Has a crush on Hawk.
Young Super Character
Name: Elizabeth Newton
Age:17
Gender: Female
Crush/BF/GF: None Yet
As The RP Progresses will your character be a Hero or a Villian?: Hero
Theme Song: No Roots - Alice Merton
This character is in 'Alienated'
Appearance(Picture if available, and if not a good description):
Personality: She's a bit shy at first but once she gets to know you more, she'll be more talkative it doesn't take long for her to get used to someone really. Adventurous, Curious, Smart, Kind, Caring and a Jokester. She's extremely protective of her little sister Susan whos Nine years old. Elizabeth is also brave and strong but even though she's brave.. she can also be broken.
Powers: Animal Morphing And Ice Augmentation
Likes: Loves to take long walks on the beach, Watching the sunset, A game of hide and seek because of her little sister, Art, Singing and Dancing.
Dislikes: Bullies,Thieves, Pranksters and The SGO
Strengths: Multitasking, Stealth, Herself and a Planner
Weaknesses:
Being told she's not good enough, something that may happen to her family especially her little sister.
Not good at tracking.
Powers Limitions: Unable to communicate to others in a Animal form. Has a bit of a problem with controlling her Ice Powers like accidently freezing her door shut.
Anything Else: Lives in a family of four. Her fathers name is Jake, her mothers name is Lara and of course there's Susan, Elizabeths nine year old sister. Elizabeth was born with her powers but it wasn't revealed until she turned eleven, thats when her parents were shocked to see that their daughter had the powers of Morphing into an Animal and Ice Augmentation. They knew they had to protect her from other people who may try to kill her or experiment on her. Now, once Susan was born and grew old enough.. Elizabeth showed Susan her powers, at first Susan was scared but after Elizabeth started explaining Susan found it to be cool and wished she had powers like her older sister.. though Elizabeth is hopeing her little sister doesn't.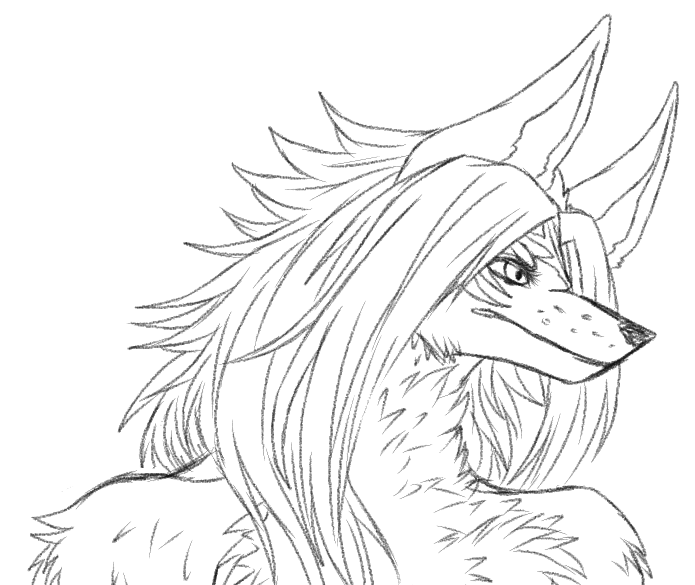 ~ ~ ~ ~ ~ ~ ~ ~
This is dedicated to my wonderful mother, who kicked
Bre,ast Cancer in the butt and for all those going through it
Keep Going, Never Give In, Stay Strong, Stay United!
(Special thanks to ShiroKageFox for doing this for me <3)
~ ~ ~ ~ ~ ~ ~ ~
The Credits: dogloven, Fireflash, chameishida, featheronfire, ShiroKageFox, SilverNight...
Coming Soon - Artworks From Others And Other Things
Who's online
There are currently 4 users and 323 guests online.