Winter Farm Glitches
Strange things have been happening at Gorge and Gargle's Peaceable farm lately. Come and have a look at the weirdness the two have encountered in this month.
One day when Gargle went to his family farm along with Headvord to gather eggs, there was suddenly a second Elder Sentinel Dragon that looked just like him! They both roared at each other. the one in the middle of the farm wouldn't move from his spot.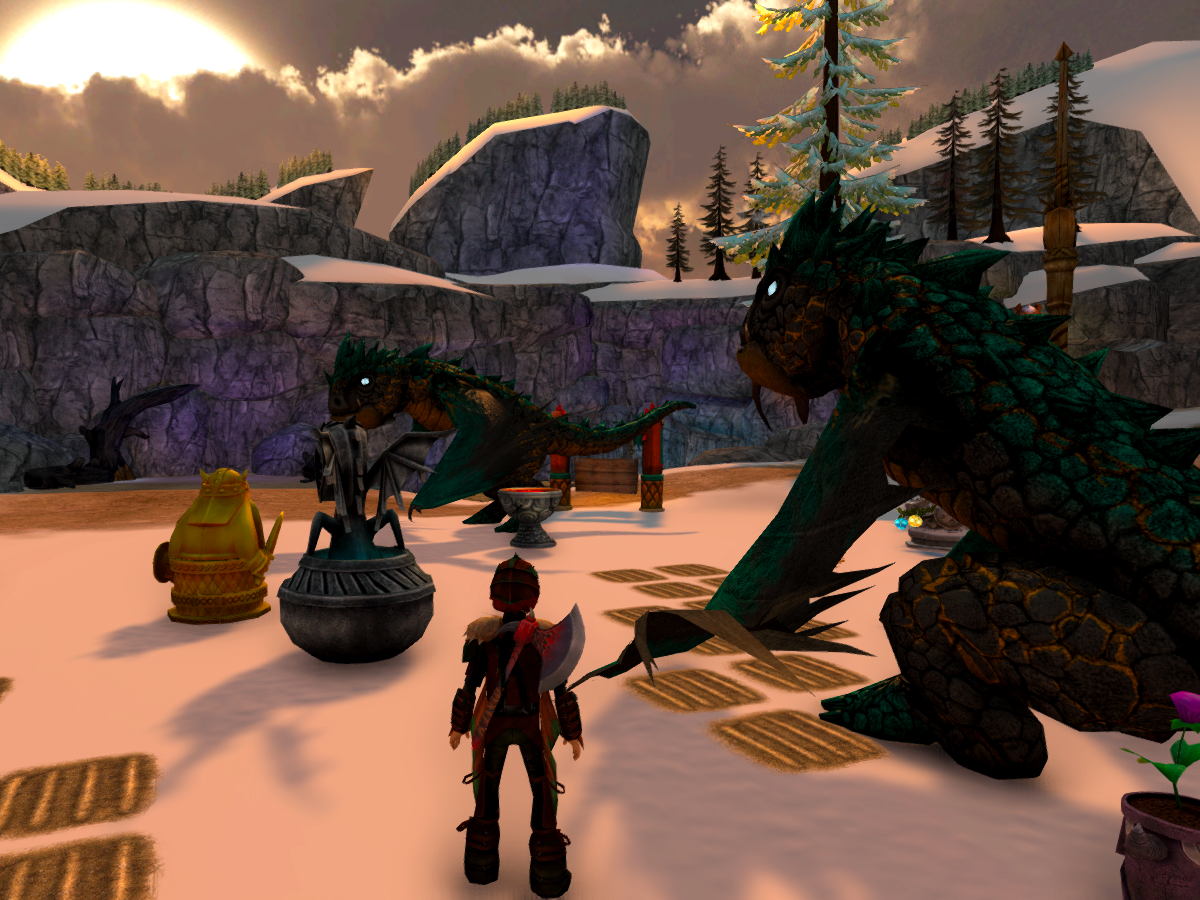 Have you noticed anything unusual going on at your farm or elsewhere this Snoggletog season?