Wings of Fire Dragon Art Requests
Hello! I wanted to draw some Wings of Fire dragons, so I'll draw your characters!
-Any kind of dragon from the Wings of Fire series is welcome! This includes hybrids.
-These will just be headshots, I am trying to practice drawing WIngs of Fire dragons, and figure out a style I like, so they may vary.
-Please include a reference photo of your character.
-You could also give an image of a landscape, animal, or something similar, and I can design a dragon based on that.
-Please be patient, these may take some time.
Form:
Name:
Species:
Personality: (Optional)
Backstory/additional information: (Optional)
Reference Picture(s):
Anything Else I need to Know?
Thu, 12/23/2021 - 01:33
#4
FlightEmber accidently dropped my subject in a void
sorry it took so long but here it is

Form:
Name: Nightreader
Species: Nightwing
Personality:
Nightreader is a very quiet nightwing who tends to stay on her own barely being around others feeling they'll distract her while she is working. She is a major bookworm and when she sees any books she hasn't read before she'll begin reading it right away.
Backstory/additional information: still working on this stuff
Reference Picture(s):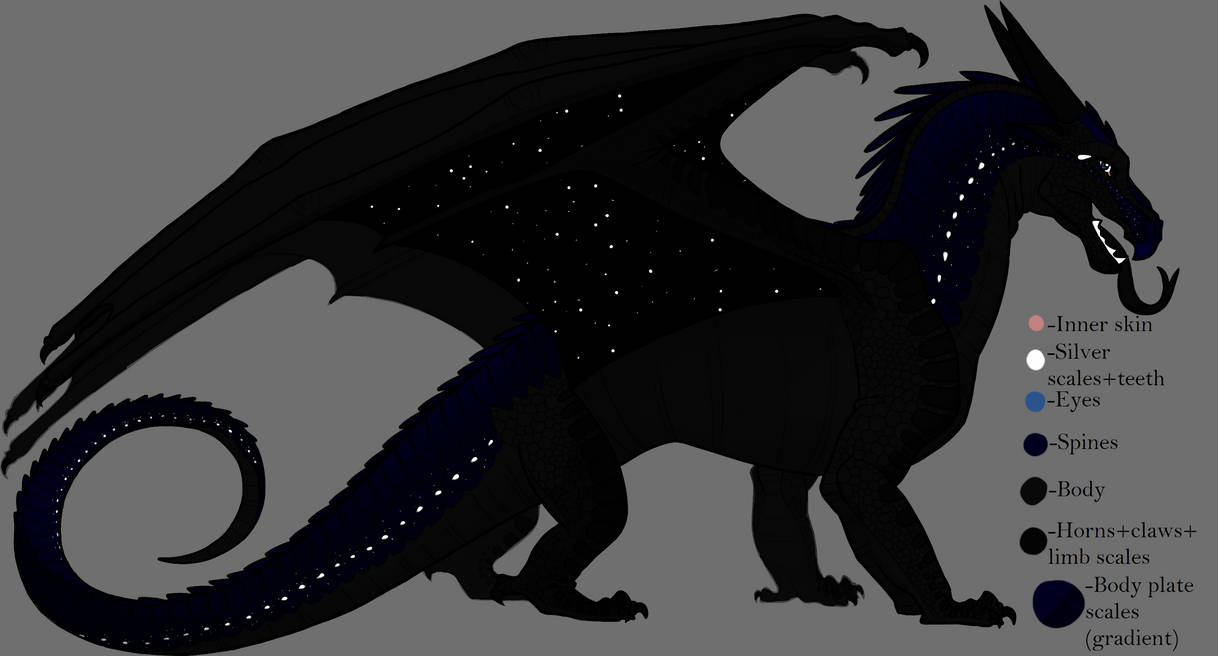 (coloring credit goes FantasyFanatic while Base credit goes to joy-ang (on DA))
Anything Else I need to Know? :
I don't have a song connection for her yet sadly :(