Why ;_; (noragami again, dont kill me)
The second episode...
Why ;_;
*minor spoiler-ish*
Kuguha y u do dis ;_;
__________________
Hello. Welcome to le sig :P
I go by Wolf or Howling on forums, but for people who know me in game, I go by Mace.
Main dragon and secondary dragon:MAIN: Vengeance/Kratos the TimberJack. SECONDARY: Hailstorm the SnowWraith
Dragons: List at the bottom of my sig.
Gender:le ♂
Age:Between 10 and 20...that's all i'mma say.
A quick little something: I am into HTTYD, Wolf's Rain, BBA, Tokyo Ghoul(kind of...some parts of it were just a train wreck, but don't kill me), Noragami(Second season is a feels trip, also, screw Fujisaki), SnK/AoT, Avatar The Last Airbender, about halfway with Legends of Korra, Wings of Fire, Robo tech, Steven Universe, FNaF, Percy Jackson, Ginga Nagareboshi Gin, Ginga Densetsu Weed, Pokemon, Haikyuu(It's actually really interesting), and Bungou Stray Dogs. May have forgotten a few, but for now that's all.
Entering le main part of the sig.
Teacher: (my name) SIT DOWN RIGHT NOW
Me:
Dang, I just took an enormous chunk out of my sig. Oh well >_>
The dragons i've adopted :P
WindCleaver The Timberjack: Adopted from Snowflake12298. He was my very first adoptable :P
(male) Exoshock the Chibi Seashocker: Adopted from Nova. Exoshock is the older brother of Flarewing.
(female) Flarewing the Chibi Seashocker: Adopted from Nova. Flarewing is the younger sister of Exoshock
(male) SunFin the Chibi Seashocker: Adopted from Nova. SunFin is the eldest sibling of Exoshock and Flarewing.
(male) Riptide the Smoothskin: Adopted from Maijic.
(male) Nebula the GalaxyFury: Adopted from Bubbles.
(male) Lobo the WolfFury: Adopted from MidnightMare.
(female) Corryn the GermanFury: Adopted from MidnightMare.
(male) Leo(So original) the LionFury: Adopted from MidnightMare.
(male) Streamline the Streambolt: Adopted from DuskDaybreak.
(female) Golden the CrystalDragon: Adopted from Thunder and Lightning.
(male) CosmicFlash the Siren Flashbang: Adopted from Goldenfury360.
(male) Wolf the Woodland Sprite: Adopted from Dusk.
(male) Ferocious the RARE Siren Flashbang: Adopted from Goldenfury360.
(female) Rose the Woodland Sprite: Adopted from Dusk.
(female) Hedwig the Cyclone: Adopted from Snowflake12298.
(male) Blaziken the Cyclone: Adopted from Snowflake12298.
(male) LoneWolf the Snuffletooth: Adopted from toothlessnightfury.
(male)Splicicle the Rare Ice Phyche Keeper Dragon: Adopted from Krazykira24. He is able to change his patterns and colors to mesmerize his foes!
(male)Blue the Skyfeather: Adopted from TimberJackGirl.
(female)Duskwatch the Skyfeather: Adopted from TimberJackGirl.
(female)Skye the patterned Scauldron: Adopted from TimberJackGirl.
(male)Vex the Cyclone: requested by me and created by Snowflake12298.
(male)Scythe the Saber-toothed Horntail: Adopted from Fury of the Night.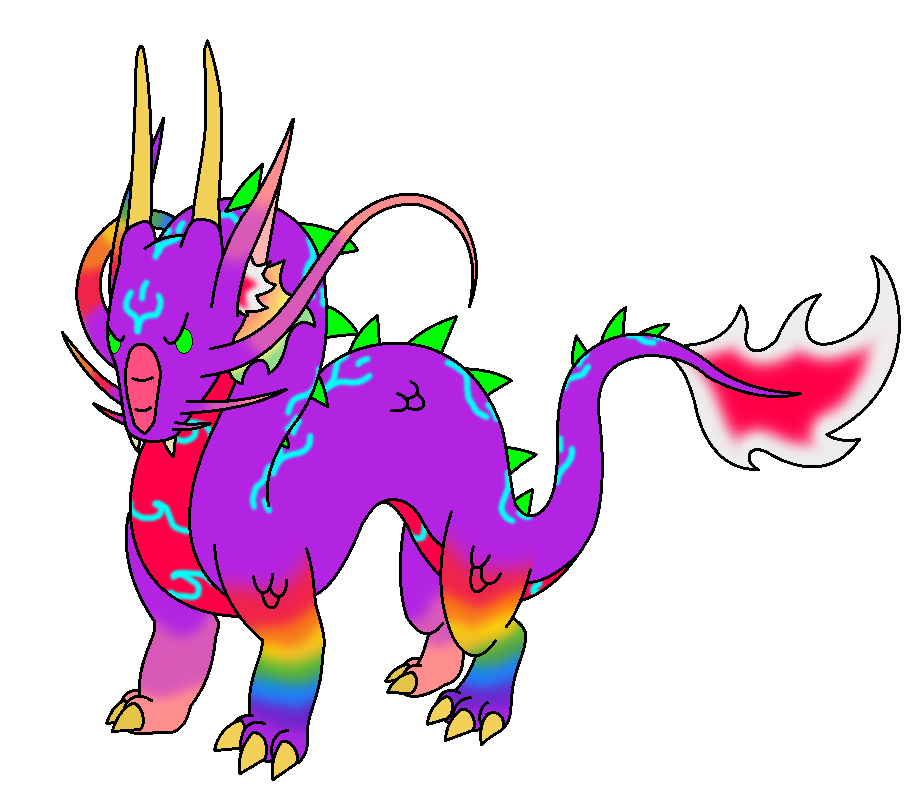 (male)Kuuru the Chibi Oriental Serpentfang: Adopted from NightmareRebuff, he's a hyper one.
(female)Amethyst the Saber-tooth Horntail: Adopted from Fury of the Night.
(male) Scrauldrex the scauldron: Requested by me and edited by Defy.
(male) Inferno the Psyche Keeper Dragon: Adopted from KrazyKira24. A very...odd dragon to say the least, he hasn't decided on his pattern just yet.

(female) Onyx the Psyche Keeper Dragon: Adopted from KrazyKira24. A mysterious Gemstone psyche, but kind nonetheless.
(male) Tiger the Pebble-Shooting Speed Demon: Adopted from xXHallaXx. He's somewhat aggressive, but he'll be friendly if he's known you for a while :3
(male) Reicher the Pebble-Shooting Speed Demon: Requested by me and made by xXHallaXx.
MORE RANDOM STUFF...LIKE OCs...AND MY DRAGONS IN-GAME...>_>
My OCs :P
Just writing down my two main OCs, and as for the rest, they will just be listed.
Name:A name once revealed, but it's been hidden. Rogue is what he goes by.
Gender:Male
Age:16 to 19 or 20..it depends on the age set of the rp, really.
Appearance:Messy, short brown hair, a lanky build and with a height of about 5'10 to 5'11(depends). He wears the gas mask from SoD, except it's painted black along with black straps(instead of the mask shown below). (Ik what he wears may be slightly unrealistic for the httyd universe). The chestplate is made of Gronckle Iron. He keeps a belt around his waist that contains things written in 'weapons'.
Personality: He's got a double personality. One of which is laid back, clever, and a bit overly silly. Though he can be serious. His other personality is a bit more violent, but he hasn't had the switch in quite a long time.
Weapons:His most lethal weapon is located within his wrist-guards. Although not even near full proof yet, he's been working on a spring mechanism that allows him to whip out two seven inch blades(All attempts so far have failed, either resulting in the spring failing completely or the blade becoming a projectile). A tool belt with zipple back gas canisters, throwing knives/daggers, and other essentials.
Extra:One of his eyes is gray green while the other is gray blue, due to something called Heterochromia. Also, he considers himself pretty useless with any other weapon aside from his daggers.
____________________________________________________________________________________
Name:Insanity, but often responds to "Crazy Reptile"
Gender:Male
Age:Around the age of the Rogue
Species:Toxic NightShade/Skrill
Appearance:Deep dark colors that will hide him well in the dark, with hints of purple.A fit appearance.About the size of a NightFury and maybe a bit bigger or smaller, you can't really get a comparison.Eerie bright green eyes with a paralyzing green liquid/acid dripping from his mouth.Alongside his more-visible nightshade spines, smaller skrill spines are trailing there. Also in between his Nightshade tendrils on his head and jaw, small skrill horns/spikes appear there and steadily shrinking until they are about halfway/in the middle of his bottom jaw. Front legs of a Toxic NS with a few SKrill features, and the back legs of a Skrill.
(Drawing below done by me. Crappy quality, I know(Not to mention uGLY). And..NO, his wings are not transparent, i was just positioning things and i didn't feel like erasing it...)(Redoing this.......)
Backstory:Will add in the future. EDIT: Never, ever.
Personality:He's wild, insane, cruel, you name it. Madness is his most obvious trait of all, though. Insanity is a danger to himself and everyone around him. It's always like an internal battle for him....when put to wait for too long, he starts pacing whether it's intentionally or not. At times he will exhibit very violent behavior, albiet unknowing, all the while he seems to keep an odd grin plastered on his face. Many think because of his insanity, he'd be quick to snap, but he's actually pretty...foolish and silly.......in a creepy way. Don't get me wrong, when he has to kill something, he gets the job done(messily...because he's just like that). It's sheer Lunacy with this dragon. Seriously, he can barely keep a normal interaction with other dragons. It's a wonder how Rogue managed to 'tame' him. Insanity is....quite sadistic, as well. I will go no further into that.
Abilities:Well, he has thick fire-proof scales, and he's able to spew a very corrosive acid that rivals the Changewing's. Very quick and nimble. Often at night he uses his scales to his advantage. Bites from him can emit a slight jolt of electricity from his skrill side(nothing lethal, it just gives a tiny shock).Resistant to dragon nip unless in very large amounts(a barrel-ful at least).
Weaknesses: If you can manage to scratch behind his ear, he will become somewhat paralyzed(allowing an attack on him with no trouble). His scales are just horrible camo for the day time. Sometimes he will act on what HE wants, and doesn't take to 'following orders' very well. With the ear thing, it's easy to strike him from behind, as he tends to get distracted easily...not even his reflexes can save him from that.
__________________________________________________________________________
Here's a completely newly created OC that i thought would be interesting-ish
Name:Zypher
Gender: Male
Age: Pft, no
Species: Skrill(though he seems to have a type of mutation.)
Appearance: (Yes i know this is Hunterbolt but don't murder me) Spines are slightly longer than the average skrill's, and instead of being the normal sizing for the skrill, he's 34 feet in length with a 50 foot wingspan, just a teensy little bit larger than the NF. And, like the titan skrill, Zypher has one extra row of spines on each side of his mid-back spines, these are bent outward like the titan's, but instead shrink gradually to nothing as they reach his legs. Zypher's wings are similar to the typhoon's, and the membrane goes down until it reaches just a bit behind his hind legs, this doesn't hinder him as he's still pretty swift. Soulless glowing orange eyes. The colors: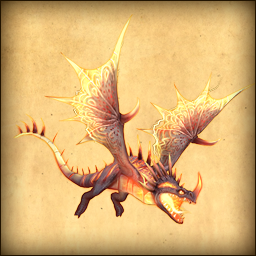 Backstory: Pls no
Personality: Later.
Abilities: LIke any other skrill, he can block flames by letting electricity pass over his wings. Though not an ability really, Zypher spits a lethal stream of bright orange and yellow electricity, rather than the white. Zypher has no weakness to water, however, he prefers to bolt at the sight of it unless it's an absolute REQUIREMENT that he needs to go near it.(naturally he wouldn't go near it for anything)
Weakness: His colors really defeat the purpose of stealth, making him a relatively easy target. Any opponent will know when he's ready to fire lightning(giving them time to try and get away if they can), as he will flash a fiery glowing yellow white color from the tip of his tail to the stripes behind his eyes. A rather clumsy runner, but he can manage.
Extra: Zypher's most famous attack is the divebomb, where he curls himself into his wings and creates some shield of electricity around him, and then just goes to town on releasing a stream of lightning. He will use this attack every single chance he can get. Despite all his abnormalities, he is definitely not a titan....as he IS slightly smaller than an actual one. Zypher prefers to walk on his wings. At times, the spaces between his scales on his back will flicker a white-yellow color.
MY LISTED OCs
HTTYD:
Rogue - Male viking
Kaiser - Male (crazed) Night Fury - Undetermined trainer, but he sticks with rogue sometimes
Insanity - Male (completely insane) Toxic Skrillshade - Rogue
Kiba - Male DeathSong(i don't use him very often anymore ;n;) - Rogue
Zypher - Male (heavily mutated) Skrill - Rogue
And, two of my very old OCs...who are deceased for whatever reason
Fenrir - Male viking
Krieger - Male Night Fury - Fenrir
AND i have(if this is okay with Autumn) Illusion. Although not an oc, i like to keep him in mind
Illusion - Male Psychic Stormcutter
___________________________________
REAL WORLD/Any kind of elemental rp
Alex Bennett - Male human XD
____________________________________
WoF OCs
MudWing: Magma - Male MudWing/SkyWing(MudWing is far more dominant)
SandWing: Rattlesnake - Male SandWing
SandWing: Viper(i have not used her yet because i'm not good with making female characters)- Female SandWing
SkyWing: Ender - Male (mutated-ish) SkyWing
SeaWing: Not yet
IceWing: Frostbite - Male assassin IceWing
NightWing: SilentStrike - Male (in training) assassin NightWing. (mind reading)
RainWing: Panther - Male RainWing
-_______________________________________________
AND NOW FOR ALL OF MY DRAGONS IN-GAME(listed in no particular order)
WindCleaver - Male Adult TimberJack
CaptainPhasma - Female Titan Deadly Nadder
Le Toothless - Male Adult Derp Fury
Skullbasher - Male Adult Rumblehorn
Surge - Male Adult Skrill
Volts - Female Adult Skrill
Vengeance - Male Adult TimberJack
Neonfang - Male Adult Flightmare
Glowdust - Female Adult Flightmare
DarkFlash - Male Adult Hobblegrunt
Spinetooth - Male Adult Whispering Death
Shredder - Male Adult Whispering Death
DRILLAH - Male Baby Whispering Death
Duststorm - Male Adult Smothering Smokebreath
Kylo - Male Adult Typhoomerang
Cyclone - Male Adult Typhoomerang
DarkFlame - Male Adult RainCutter
Dark - Male Adult Boneknapper
Morrowseer - Male Adult Boneknapper
Meteor - Male Adult Gronckle
Thunderous - Male Adult Thunderdrum
Venom & Poisen(Yes, i purposely spelled Poison incorrectly)- Male Adult ZippleBack
Scolder - Male Adult Scauldron
Skye - Female Adult Scauldron
Grumpy - Male Adult Hotburble
Potato - Male Baby Hotburble
Slice - Male Adult Stormcutter
FlameFury - Male Adult MN
Snaffie - Male Adult Snafflefang
AcidFlame - Male Adult Changewing
THAT'S ALL FOR NOW, I HAVE MORE BUT....NO THANK YOU ;n; I dun wanna write all dat -_-
Remember to stay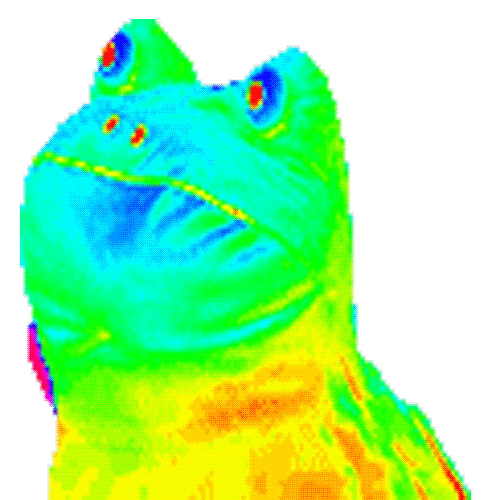 awesome people.
Gewdbah.
Who's online
There are currently 16 users and 498 guests online.