Who else want's typhoomerangs to be able to eat EEL?
One day your out there and you catch an ell, you have nothing to do with it, it wont so any good for your dragons...
Who wants typhoomerangs to be able to eat the ell like any other fish that gives happyness and energy for your typhoomerang!!! :D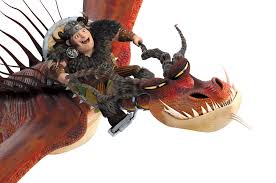 __________________
Skrill Master
purplesies|myvikingname

"I am against hacking because once, There was noob! Exploring the new world of another game called Wizard101. Soon she came to find that she has almost mastered the game and had found many new friends to seek adventure with. She was the bestest best friend you could ever have. Once a friend, always a friend and it is meant to stay that way forever :D. On a wonderful day when everything was going fine, she was Hacked. This time (meaning she was hacked other times) she lost all of her friends and everything that belonged to her. That last Hack was the worst. She had lost all her joy, and she didn't play again for many months. But one day, she found School of Dragons and everything changed."
All went well and a few months later she joined the Spiral of Wizard101 again - Scarlet Blueblade
@. @
The ultimate Racing Games have come to School of Dragons
Who will win?
Mistyfoot
Adopted Spinewist From TildenWolfGirl, i present to you... Nightshade! :D
Sat, 11/22/2014 - 13:44
#1
-Insert subject here-
I think that would definitely be a fun feature to add, and other people have suggested it before, but the one objection I have to it is that it wouldn't be fair to the other dragons for only the typhoomerang to have a special skill like this. But then, they did make that gronkcle's only fishing spot...
__________________
Cordis &...
Stormbringer (Nadder)
Wavesplitter (Thumderdrum)
Darkeyes (Whispering Death)
Magmus (Gronckle)
Starbright (Flightmare)
~~~~~~~
Please feel free to shoot me a friend request! My code? AKTVAA
~~~~~~~
"Some day you will be old enough to start reading fairy tales again."
~CS Lewis
Who's online
There are currently 10 users and 325 guests online.