Whisper and Winterwind: The Dragon at Dreadfall
The Wolf and the Howl: The Dragon at Dreadfall
Chapter 1: To Be or Not to Be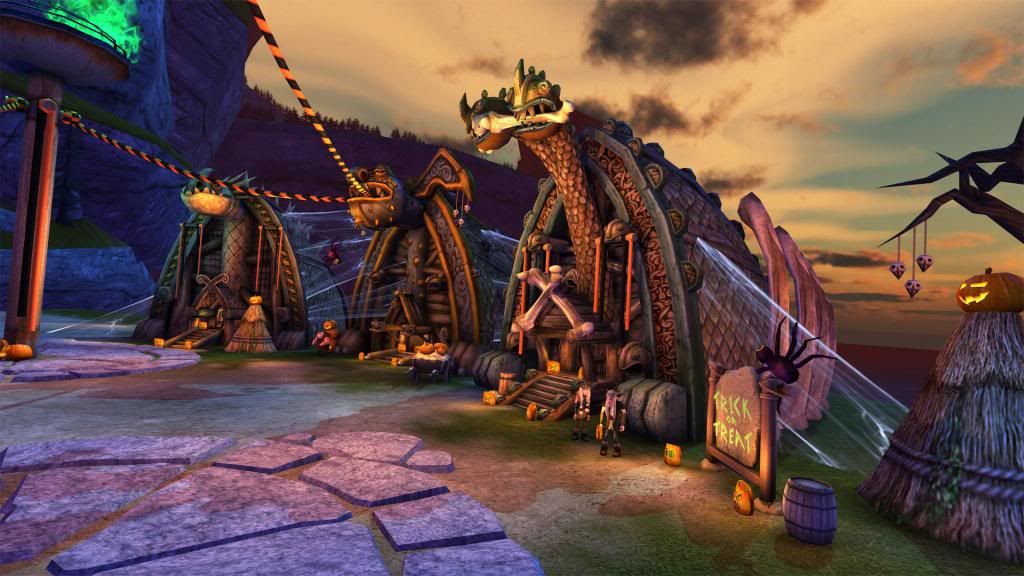 The harvest was coming up, and with the newly created Dreadfall holiday in full-swing, Berk and the school were decorated accordingly.
Whisper always loved holidays. Snoggletog was her absolute favorite, but she had a feeling Dreadfall was about to become a close second, and she couldn't wait for it! But her dragon Winterwind, who disliked violence and scary things, was not a fan of the holiday, and it was showing.
Whisper: I'm thinking we need to go to Berk and buy some things. Decorations for the farm, maybe?
Winterwind: Do we have to?
Whisper: Oh, come on! Please? I know! What should we get for trick-or-treat candy?
Winterwind: I hate trick-or-treat candy!
Whisper: Oh, surely there's something you'd like as a treat?
Winterwind: Ginger snap cookies.
Whisper: I mean harvest treats. I was more thinking candy corn, chocolate, maybe some pumpkin-flavored things…
Winterwind: Yuck, yuck, and yuck!
Whisper: Oh, come on! How can you not like any of that? Especially chocolate! Everyone loves chocolate!
Winterwind: Chocolate is nasty!
Whisper: You're the worst picky eater I ever met! Look, it's not like the treats are for us, anyway. It's for trick-or-treaters. We can just pick some up.
Winterwind: Check out this flower!
Whisper: Hey, pay attention! If you don't want treats, maybe we can move on to costumes.
Winterwind: I want cookies.
Whisper: Costumes it is!
A little later…
Whisper: What do you think?
Winterwind: I think I found a four-leaf clover!
Whisper: Wrong holiday, Winter. Over here!
Whisper: A Snow Wraith! I just need a mask and wings!
Winterwind: No.
Whisper: But—
Winterwind: No.
Whisper: Come on…
Winterwind: No.
(Winterwind has an ongoing rivalry with a Snow Wraith named Avalanche. Avalanche wants her dead and is not afraid of threatening Whisper to get her. Understandably, Winterwind is not a Snow Wraith fan.)
Whisper: You got to admit, it would be scary.
Winterwind: NO!
Whisper: Alright, alright, I guess it is a bit of a sensitive topic…How about something spooky-looking?
Winterwind: Spooky? Like a Flightmare? Smothering Smokebreath?
A little while later…
Whisper: A Boneknapper!
Winterwind: …You going to do the bottom?
Whisper: Come on! Even this much was hard to make! Are you determined to suck the fun out of this?
Winterwind: This is supposed to be fun?
Whisper: Oh, wait, I got it!
A little while later…
Winterwind: Absolutely not!
Whisper: Oh, come on! It's better than a Snow Wraith!
Winterwind: Hardly!
Whisper: Winter, I worked really hard on this one! I have a mask and everything!
Winterwind: No!
Winterwind: You cannot dress as a Skrill!
Winterwind: Icebones will never let me hear the end of it if he finds out!
(Icebones is Whisper's wild Skrill friend. He and Winterwind don't usually get along.)
Whisper: So what? Icebones can think whatever he wants! It's not like I'm dressing up as him specifically!
Winterwind: Pick another dragon! Deadly Nadder! Try that one.
Whisper: No! I like this costume! I worked censored this costume! And you know what? I like chocolate and pumpkin flavored things and all those sort of treats. And farm decorations! I can get them if I want to!
Winterwind: But I said no!
Whisper: Well, guess what? I'm the rider, and you are the dragon! Guess who's in charge?!
Winterwind: You did not just go there!
Whisper: You bet I did!
Winterwind: You're impossible sometimes, you know that?!
Whisper: I'm impossible?! You just don't want to have any fun at all! You don't care that I worked for hours on this, do you?!
Winterwind: No, I don't care about your stupid costume or your stupid holiday! Happy?!
Whisper: No, I'm not! And you know what?! You're the one who's stupid!
Winterwind: Oh, real mature!
Whisper: ARGH! I'm going to go find someone who appreciates the work I put into this! I bet Norbert will love it! And you can just stay here if you're so determined to be miserable!
Winterwind: Well…fine!
Whisper: Fine!
Meanwhile …
Fri, 10/09/2015 - 17:06
#7
Charge! For the hairbrush!
(Shadow-whispering death, dark purple. Candela- flightmare, white with a bit of golden on the edges. Crypt- bonenapper, yellow)
In contrast, several of my dragons love Harvest Haunt/Dreadfall, and they keep wearing the creepiest warpaint they can find and jumping out at me from-
BOO!
AHHH IT'S A- Shadow!
What?
You know what! You make me think of the jumpscares in the maze...
That was the idea.
You know how I feel about those little guys. Anyways, I'm used to you doing in in all-over white paint, but a sheet? That's a little much.
BOO!
CANDELA!
Oh, you're no fun.
(Highlight if hard to see)
BOO!
Crypt, they both already tried that.
Oh. Drat.
Between the three of you- oh, never mind. I'm going into my farm, because you guys can't come there.
*enters farm*
*farm is dreadfallized*
AHHH!
Really, guys?
Your face was awesome.