What You Need to Know about Clans
Dragon trainers at School of Dragons are taught to seek adventure and take on challenges no matter their difficulty. However, one cannot deny that there is always some added strength in numbers when it comes to mastering the unknown and earning new achievements on your journey toward becoming an elite level dragon trainer. That is why you have the option of uniting with your fellow dragon trainers to become a force to be reckoned with at School of Dragons!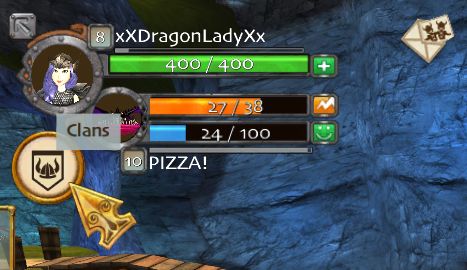 To learn more about clans, head into SoD and select the button in the upper left hand corner of your screen, marked with the Viking helmet. This button will immediately show you or top in-game clans and give you the option of joining open clans or standing with your friends to start your own "Public" or "Invite Only" group. While settling in with you Viking pals, you might notice that each clan has an assigned leader and elder. Leaders are able to oversee the clan while elders have the responsibility of being the second in command. Ultimately, elders are the first players promoted to the position of "Leader" if the current leader, for whatever reason, opts out of the clan.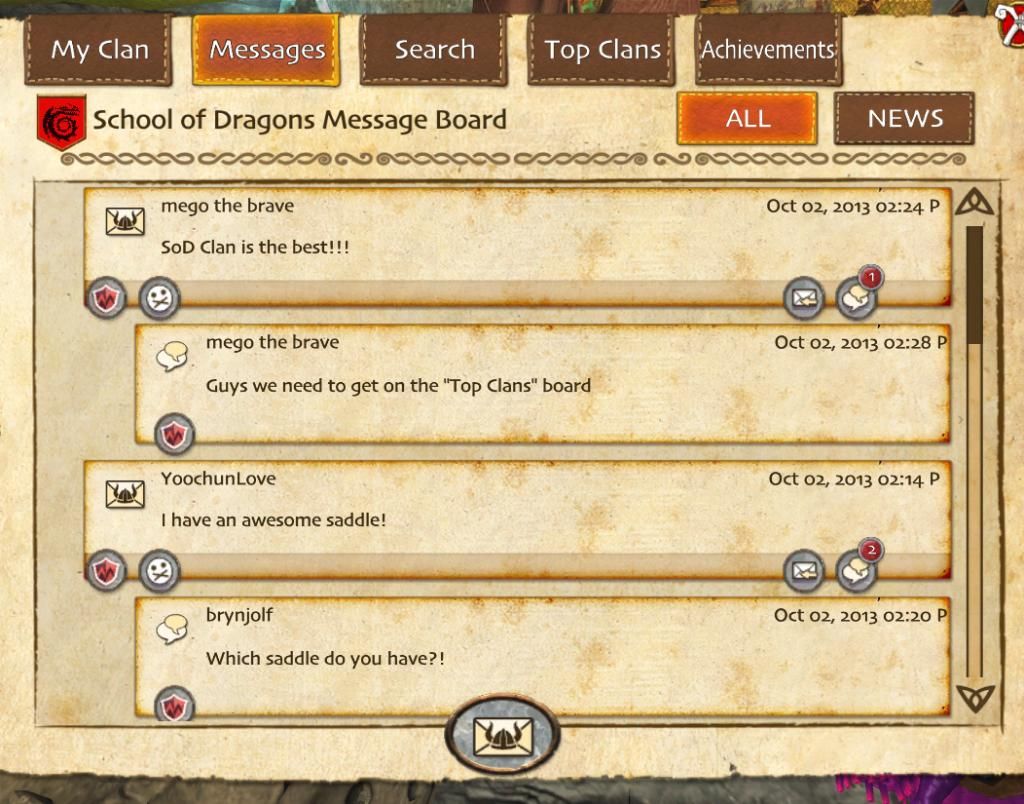 As part of a clan, you'll also have access to all of our unique clan related features that enable young Vikings to stay connected and easily track the progress of their in-world pals - especially when it comes to showing off your skills and earning trophies. Within the Messages tab you'll be able to create conversations about events, races, achievements that you've earned, recent Trading Post purchases, and so much more. And, remember that when you're earning trophies around the game, these credits will also be applied to your clan's standing in our ranking of the top SoD teams. There is even an achievements tab with options for your clan to strategize over and earn!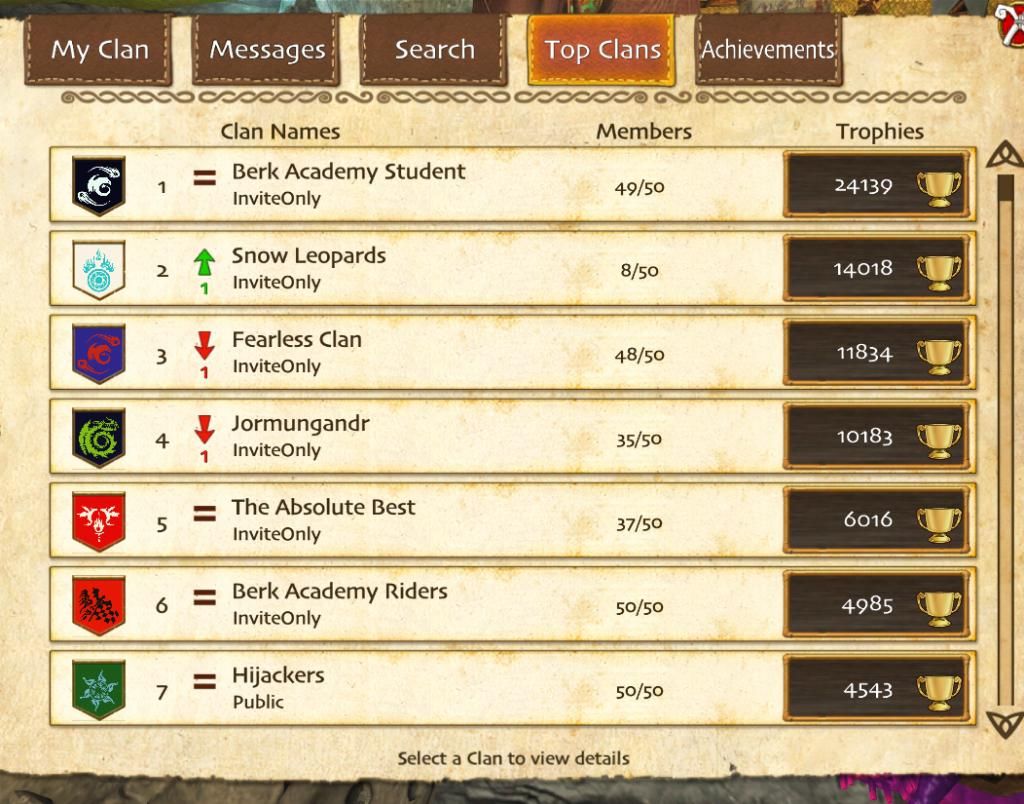 If you haven't done so already, check into the Clans page now to learn more about why everyone has been quick to clan up!
Tue, 12/10/2013 - 10:57
#2
We're glad to hear that
We're glad to hear that you've found a place among your fellow dragon trainers in the Snow Leopards clan, Nessie!