What is the fastest dragon for racing
Does anyone know what the fastest racing dragon is? I will purchase a dragon today, but since I like TRR best of all the competitions, I would like to pick a fast dragon. Another thing I will mention is I like fast turning dragons with adequate acceleration, so if antone is making suggestions please say if the dragon turns well. (I absolutely hate racing my hard to turn dragons and constantly crashing into walls in the tight turn races :)
Also, the Speedstinger looks fast judging from it's stats, but does it have the ability to enter or fly in TRR? (For those who haven't guessed, TRR is Thunder Run Racing.)
A few that I was considering: Dreadstrider, Skrill, maybe Speedstinger if it flies in TRR.
Sat, 04/03/2021 - 05:39
#1
Umm
Speed stingers can't fly. So they cannot participate in TRR. Apart from toothless and his family, the snowraith and flightmare are my personal pick for TRR.
There was a link where we could vote on this. I will see if I can find it.
Sat, 04/03/2021 - 05:41
#3
Yea
http://forum.schoolofdragons.com/content/school-dragons-quiz-best-racing-battling-and-combat-dragons
Sat, 04/03/2021 - 07:33
#4
~
Yes, if possible, use an adult fury. If not, sand wraiths, triple strykes, and some other oens are pretty good as well.
Sat, 04/03/2021 - 11:23
#5
subject :D
Heyaa,
personally my favourite dragon is Night Fury, but if i had to chose a dragon that isnt coming with a membership i would chose a Pouncer, Pouncers acceleration is kinda bad if you ask me, but the dragon itself is fast while the turns are average,
SOOOO I would deffinitely recommend you racing on Night Fury or Pouncer
Sat, 04/03/2021 - 12:59
#6
Makkapitew sniped my subject!
My current non-fury go-tos are Dreadstrider (I think they may be a bit slower than their stats say), Sandwraith, and Skrill. You'll want a dragon with a good bit of acceleration unless you almost never stop/get slowed down. It can be pretty difficult to regain a lost lead, even with a lot of speed if you don't have a fair amount of acceleration.

With this in mind, choose one with a nice turn rate as well. Not much is worse than not making a turn, missing a green ring, then having to fly back to touch it (or having to take segments very slowly to avoid the miss); or attempting a shortcut, only to not make a turn and lose a bunch of time.
Sun, 04/04/2021 - 00:58
#8
Co się dzieje
Toothless, LF, Sand Wraith, Pouncer are popular in TRR and imo some of the top tier racers.
Dart, Ruffrunner, Night/Fire Terror, and Windwalker are solid options too.
Pick dragon with high speed, decent acceleration and pitch, and high turn as this will help you boost effectively.
Wed, 04/07/2021 - 17:30
#10
Aloha Lola
Ellou!
I've used Shivertooths (Shiverteeth?) before in racing, and while I think they have good acceleration, what I've seen happen is that usually dragons who are big in size tend to be shaky dragons in TRR. So, stats might say they're potentially good, but racing with them changes everything given there are invisible barriers on the tracks hahahha.
Hope this helped!
Wed, 04/07/2021 - 20:33
#11
~
Quakens aren't good. Shivertooths are good, but I don't recommend them because they get bumped a lot. This is what I mean by 'bumped':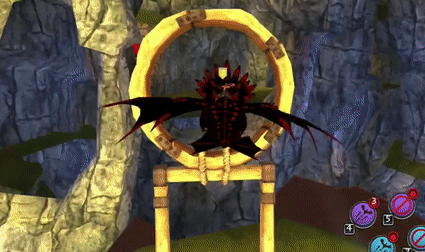 (footage taken by explodantor)
I recommend you use ruffrunner, the sand wraith, and dart. Also, if you see that a titan has better stats than an adult, that's wrong. The titans are no better than adults, the devs changed what the numbers say, but the actual dragon is the same as the adult. I also recommend you use a night terror if you buy speed boosts. It takes lots of practice to boost well on some dragons with bad turns like the skrill, but night terrors have one of the best turns in-game, so they're amazing at boosting. I also recommend buying the trial membership for toothless and the Light Fury (LF) (aka the best 2 racing dragons in-game). You can get 300 gems each week, keep on buying the membership, infinite trial membership.
Thu, 04/08/2021 - 05:39
#15
~
yup! happens to some dragons more than others, sand wraiths and nightlights are the least bumped dragons.
Thu, 04/08/2021 - 08:38
#16
track
Tracking.. I've spent a lot of time trying to find this info again and again so now I'm just gonna put a tracker
And the bump, is it into the walls and other obstacles or is it when bumping into other dragons as well?
Thu, 04/08/2021 - 09:45
#17
~
It can happen when bumping other racers, walls, invisible walls/barriers, invisible ceiling, and the water at the bottom of the track. It can also happen with sheild powerups: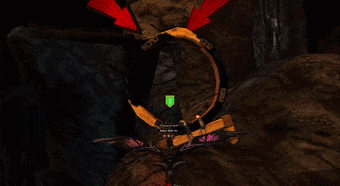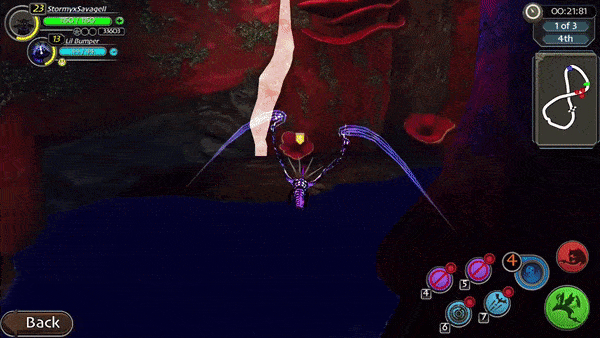 A tip for not getting shield bumped, don't activate a shield before going into a speed ring(little brownish rings, not the big green one). With some dragons like a skrill, don't even activate a sheild because it will probably bump you.