What could happen in HTTYD 3?
Okay, so I was a bit bored so I decided to make a thread of my HTTYD 3 predictions (what could possibly happen in HTTYD 3). We have (most of us) heard about possible ending of HTTYD 3 and I have TON of ideas for introduction and/or plot but I'll put only few. Also feel free to add one of your own!
~MY GUESSES~
Remember that little purple scuttleclaw Hiccup was riding on his way to berk?
What if, in httyd 3, Hiccup and Astrid have daughter (or son) and her dragon is thit scuttleclaw?! I personally think this scuttleclaw is very important because...well... LOOK AT IT! After Stoicks death only thing that was making movie brighter were scuttleclaws with their goofiness.
In HTTYD 3 Hiccup and Astrid's son/daughter is on their own little adventure. They come across new land and get captured by natives. However one of natives is on their side and protects them. They free them and become friends. However those natives know something, they know that there is night fury nest and it just pops out in conversation so Hiccups son/daughter gets interested in it and native shows them the way and they find it. On their way back to Berk with exciting news they find out Drago has attacked. Blah blah blah, they head back to those natives and ask them for help and also unit night furies and they all together defeat Drago but for the sake of dragons, dragons need to leave forever and Toothless goes with them (like all other Berk dragons)
Night furies are already in the movie. Finding them would be shown in short movie (such as Gift of the night fury or Dawn of dragon racers)
Hiccstrid wedding would be also shown in short movie. In HTTYD 3 they would probably at least be expecting a kid or have one.
AND LAST, BUT NOT THE LEAST, THE ONE THAT WILL HAPPEN 10000000000% IS....
We are all gonna cry at the end.
Can't wait for that movie to ruin my life.
Wellp these are some my guesses. Once HTTYD 3 comes out I will open this thread and repost all guesses just to see how wrong I was xD
What do you think? Do you have some predictions you'd like to share? Cuzz I'd like to hear them out! :D
Sat, 06/20/2015 - 04:11
#1
ⓐⓝⓓ ⓣⓗⓔ ⓢⓞⓝⓖⓑⓘⓡⓓ ⓢⓘⓝⓖⓢ
I wanna see something like this -
Or, just mechanical steampunk dragons would be fine
There will be nothing like that in httyd3, I know. Just let me dream
Sat, 06/20/2015 - 05:37
#2
Hmmm....
Looks like HTTYD met FNAF already... XP XD
Sat, 06/20/2015 - 04:25
#3
Maybe...
The dragons that Toothless fought at the end of the movies keep getting bigger and bigger. In HTTYD 3 we should probably expect Toothless to fight something bigger than a Bewilderbeast, looking at the size difference between the Red Death (HTTYD 1) and Bewilderbeast(HTTYD 2).
Sat, 06/20/2015 - 04:33
#5
My guess is that Hiccup and
My guess is that Hiccup and Astrid will have a daughter. And I don't like that. It's too cliche. I am really hoping they don't do that (but many people probably want that ._.) since then the movie would just be revolving around that... And think about it, how could Hiccup and Astrid still fly around and explore with a kid on their hands? Also as I sad already it's way too cliche and un-original. Wouldn't like it at all ._.
And yes, of course we will cry at the end like little kids ._.
Sat, 06/20/2015 - 05:24
#7
I meant that it's so cliche
I meant that it's so cliche it might just happen :) Buut DreamWorks surprises. And yes, probably there'll be death and the movie will be amazing.
Sat, 06/20/2015 - 05:23
#8
Sat, 06/20/2015 - 05:22
#9
Too bad we'll have to wait
Too bad we'll have to wait three more years to find out -.-
How come HTTYD 3 needs 3 and more years to be made and Maze Runner 2 only one year? ._.
Sat, 06/20/2015 - 08:00
#11
Yes, these will be my
Yes, these will be my reactions XD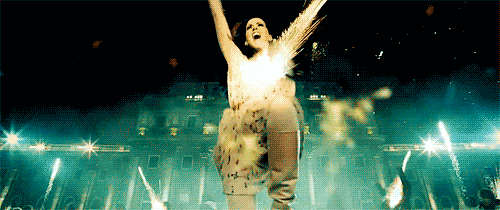 Ok, I literally went trough my GIF library.. XD