We Can FIX the game NOW!!! Come, let's get together and do this!!
Yes you read the title
and no im NOT kidding
We CAN FIX THIS GAME!
but it can only be done one step at a time ;)
Keep reading and you'll find out how you can help!!
Many of you already know or heard of one of my recent threads
"This game really needs new features, any ideas?"
Welllllll a game developer named Goony Bard actually responded,
with a positive news!
He told us that the sod team was already working
on improvements/changes. He also said that some
of the ideas put on there were ones they had in mind as well!!
He never said which ones, since it has to remain
a surprise/secret/confidential.
Thats great news, it means they are listening to us!!
Heres exactly what he said: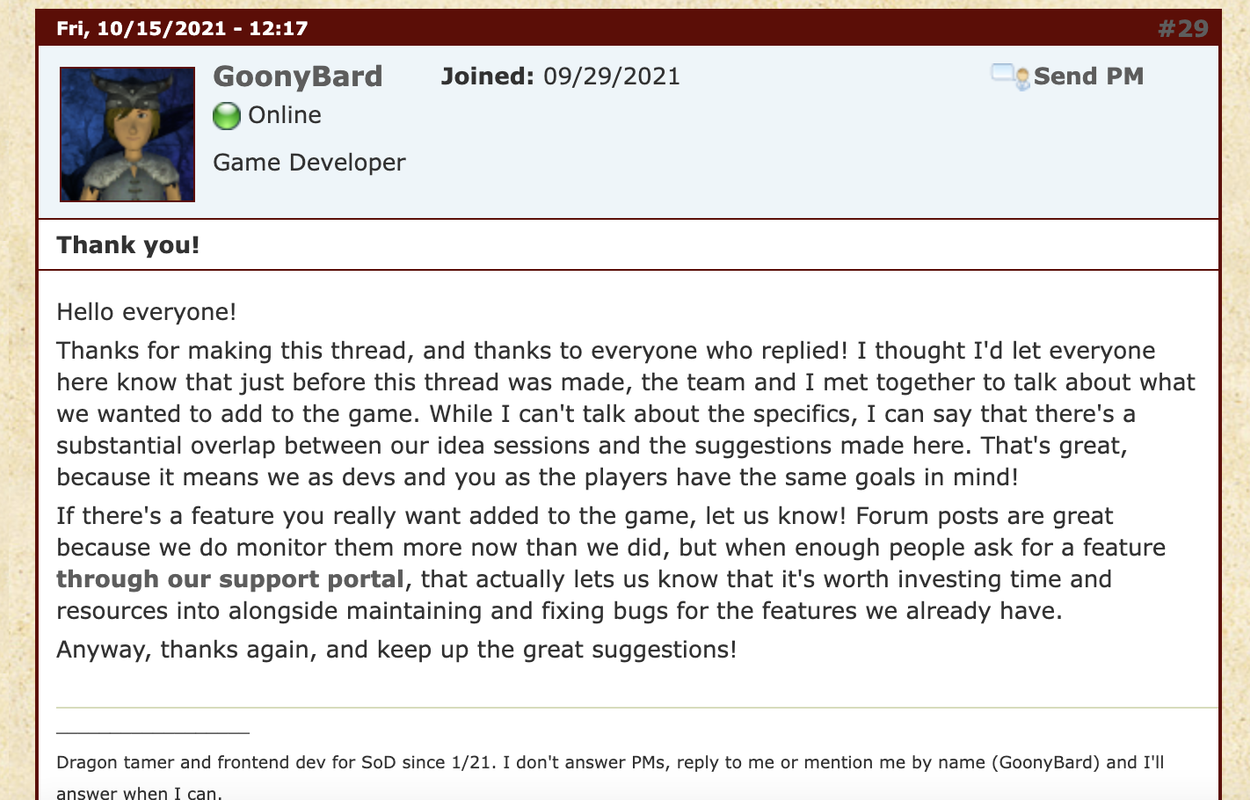 So what brings me here then?
WELLLLLLLL he also said that if enough people request something
through the support portal, they will know that its worth working on
because a lot of people actually want it.
Now i know a good deal of you people want toothless fixed, which is probably happening
cuz of how many people have asked for it for very long, so i was thinking we could discuss what
we all should request together.
Once everyone comes to a decision we can all go to the support portal and send
the request it so we can see it happen.
Any one up for that?
Wed, 10/20/2021 - 07:38
#3
I'm in
IM DO UP FOR THIS. I have an idea for adding a mine so you can mine for coins, gems, iron, or shards(those things you use to upgrade equipment in dragon tactics. Plus , how do you send a game idea in the support portal?? Also , congrats on getting a forum so popular that the dev commented on it!!