*** Warrior Cats Role Play Sign Up and Characters
Hey guys! I had some free time and figured it was about time to get this show on the road! Thanks to everyone who showed interest, I'm really excited about this!
The story line:
Spring is emerging. Most years this would bring more prey, more herbs, and less greencough. However, this year, sickness is running through the clans and nothing the medicine cats do seems to be helping. No one has surcummbed yet, but time to find a cure is rapidly running out. Just as things become critical, Star Clan sends a message to the medicine cats. The cure is found beyond the forest into the mountains. Despite recent clan tensions and some bloody battles between clans that winter, the leaders have grudgingly agreed to send the medicine cats with a warrior escort to find the cure. Your character has been selected to accompany the medicine cats to the mountains. The very survival of your clan rests in your paws.
Leader and Deputy roles are already filled by the cannon cats (ex. Firestar and Greystripe). The same is true with medicine cats. However, if you wish to play a medicine cat, you may do so as an apprentice or younger medicine cat below the first. Your character will be the one sent on the mission while the NPC stays behind to care for sick cats. I will limit to only one medicine cat PC per clan though.
As for apprentices, feel free to collaborate and have another player be your mentor.
Character Template
Required
Name:
Gender:
Clan:
Role:
Appearance:
Optional
Relationships: (optional) Ex. siblings, parents, mentors, apprentices etc.
Personality:
Strengths:
Weaknesses:
Fears:
Backstory:
-Note- Please only start with a max of two characters. I may increase the limit as we continue, but to start let's not absolutely flood the role play with way too many characters, especially because I don't plan to limit the number of people participating.
Feel free to ask any questions if something doesn't make sense!
Sun, 09/25/2022 - 03:08
#4
Finally i can pull out one of my many Warriors Ocs!
Name: Eclipse(claw)
Gender: Female
Clan: Past ThunderClan member, left and became a loner
Role: Warrior
Apperence: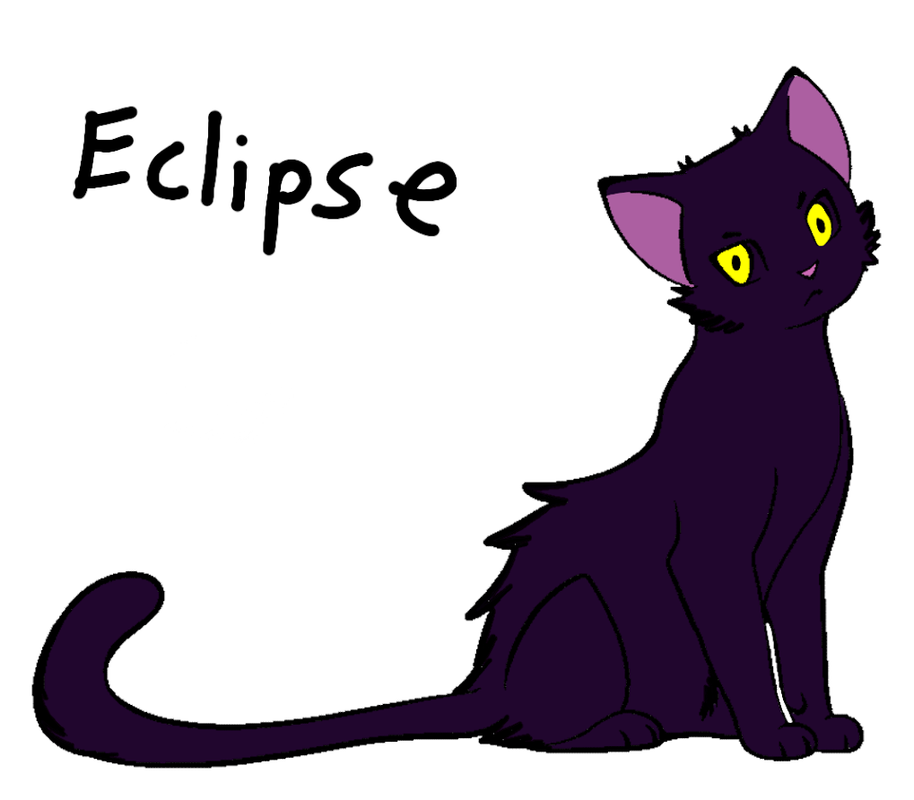 Relationships: Daughter of Sparrowtail and Brushclaw, sister to her brother Ash. Mentor was her own father, Brushclaw.
Personality: Fierce, always ready to jump into battle at a moment's notice. Incredibly protective of her new home, an abandoned tree in the forest and willing to defend it with her life. Yet kind to cats she knows.
Strengths: Can battle mostly anywhere, trees, ground, mountains, she doesnt have a problem with that.
Weakness: Water she has a hard time swimming.
Fears: Losing anybody important to her is her main fear, though she tries not to show it.
Backstory: Eclipse was born in Thunderclan to her parents and made it to the warrior rank. She managed to help defeat cats in the Battle of Scourge, but afterwards, found herself drifting further away from the clan and the warrior code. Eventually, she resigned herself to the fact that being in Thunderclan was not her choosen path. One night she finally just snuck off, making it seem like a badger had snuck in and k.illed her in her sleep. Now, she lives in the forest, attempting to keep away from all ThunderClan cats that might recognize her, not willing to let go of the past.