Update Grapple Grounder?
I figured they updated Toothless earlier, I was wondering if the Grapple Grounder gets updated too, because in my opinion the animation does not fit this dragon, it should be the one like this from the How to Train your Dragon video game. How about you?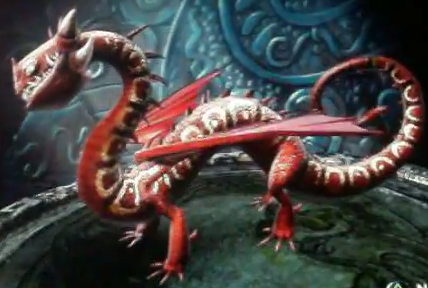 Wed, 08/03/2022 - 20:19
#1
That would be great! I think
That would be great! I think the GG is probably (design-wise) one of the weakest in SOD, which is a shame because they have pretty cool traits. And the team could add them to DT at the same time?? (hint hint)
Thu, 08/04/2022 - 05:11
#2
Yep!
although I would also just love the look and animations of the Grapple Grounder from the video game, they can't put it in SoD...
looks like the first video game owns the rights to the Grapple Grounder's appearance (or something along those lines)
That's why in School of Dragons and Rise of Berk the Grapple Grounder appears differently...
but i agree it still needs a general update...its current look is just plain bad...i think SoD should create a new design instead of copying the RoB version