Unlikely Friends: The Story of Claire and Stormstrike
Their first meeting was rather shocking to say the least. One evening a particularly nasty storm made land on Claire Fireheart's Gaelic home. Amidst the torrential rain and flashes of lighting, winged shapes could be see dueling in the sky. Claire watched in fascination as one by one the dragons dispersed until the victor, having successfully claimed their territory, descended from the sky in apparent exhaustion.
Claire is, and has always been, a curious girl; naturally the first thing she did when the storm cleared was to head down to the shoreline. She spent several hours combing the shorline for any sight of a dragon. Disheartened, she turned for home, when suddenly a silver-on-black beast launched herself from the shallows.
Both girl and dragon were rather surprised at the sight of one another.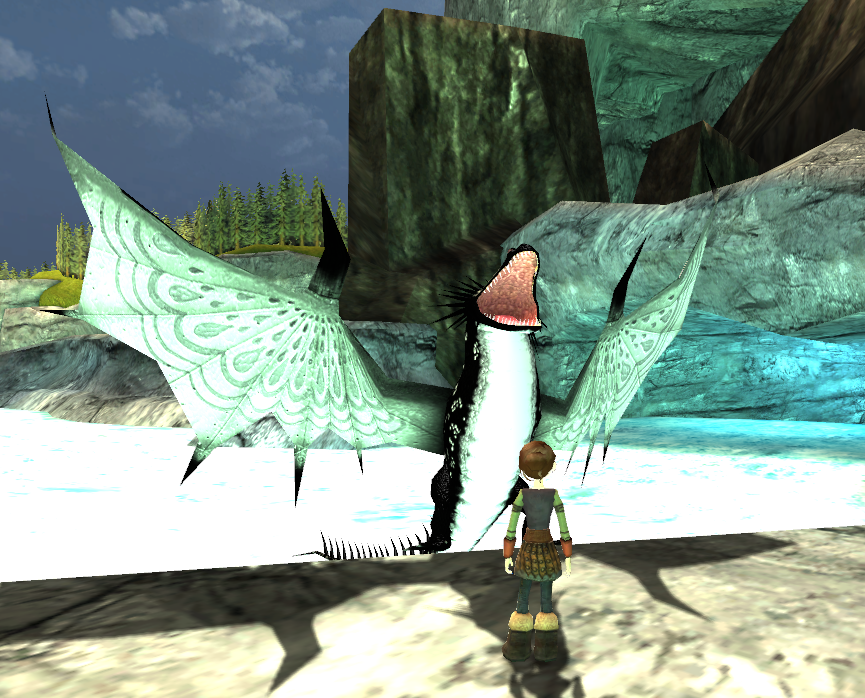 Several months progressed, and with patience, a bond of friendship formed between the adventures girl, and the fierce dragon, whom Claire dubbed Stormstrike. The dragon seemed to like her name at least.
Stormstrike proved to be just as adventerous and curious as Claire herself. Despite her hot-headed nature, Stormstrike readily welcomed the girl's presence. Really Claire thought she behaved like a giant, winged, scaly cat.
It wasn't long until the duo were airbourne and exploring Claire's island home.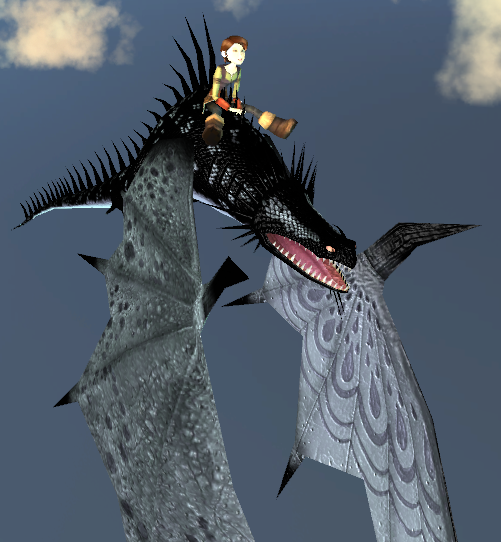 Claire's people never had any real conflicts with dragons, so Claire did not have to keep her friend a secret. According to some stories, people of her village used to have dragons as friends. However it had been years, centuries, since this was a common occurence. Besides, Stormstrike's wild nature did not mesh well the the other inhabitatns. Finally, Claire's parents allowed her and her friend to travel the land with her uncle, a rather eccentric man who fancied himself as something of a medieval entreprenuer. They traveled from one land to the next, Stormstrike and Claire often breaking up the monotony of sailing with ocean flights.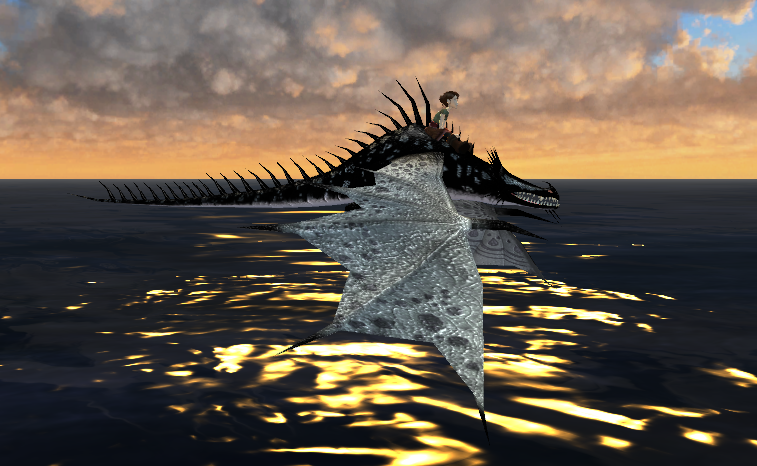 When the ship made land at a small town up in the frozen North, Claire's uncle was surprised that his former trade partners from Berk had made peace with their draconian enemies. When Claire and her friend returned to the ship once it was out of the sight of land, he quickly explained she had no reason to keep Stormstrike from the island. Exicted to learn more about the people of Berk and their new friends, Claire persuaded her uncle to let them return to the island.
Their Stormstike and Claire met the boy and the dragon whose friendship had saved Berkians and dragons alike from the wrath of a monster.
They soon learned that there was in fact an entire school dedicated to a bond such as theirs. When Hiccup invited them to enroll, Claire couldn't be happier. Even Stormstrike was excited, but still acted belligerent in an effort to mask it.
Recognizing his niece had found a place where she could belong, her uncle left, with the promise to give word to her parents.
Soon, Claire met the headmaster.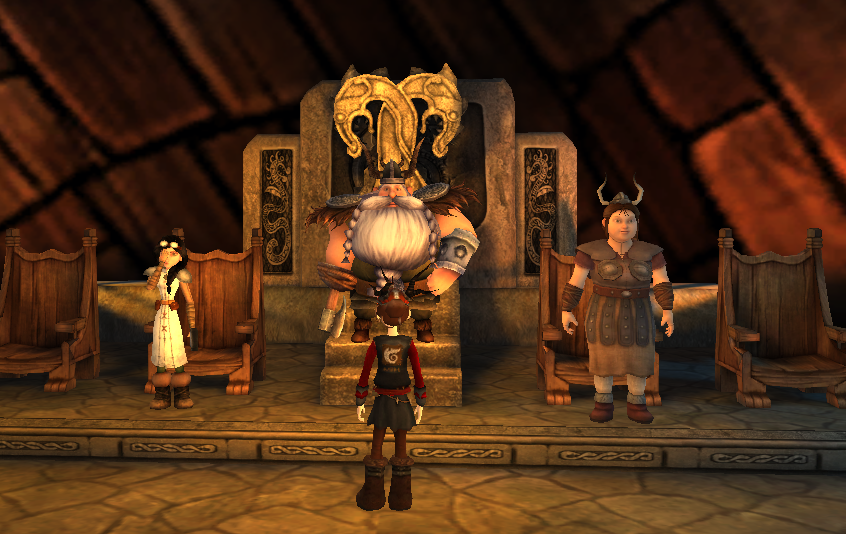 Claire fit right in with most of the students, though Stormstrike was still bitter by nature. It was not long before they were both flying around Berk. Whether they were practicing their flying-

-defending Berk from attackers-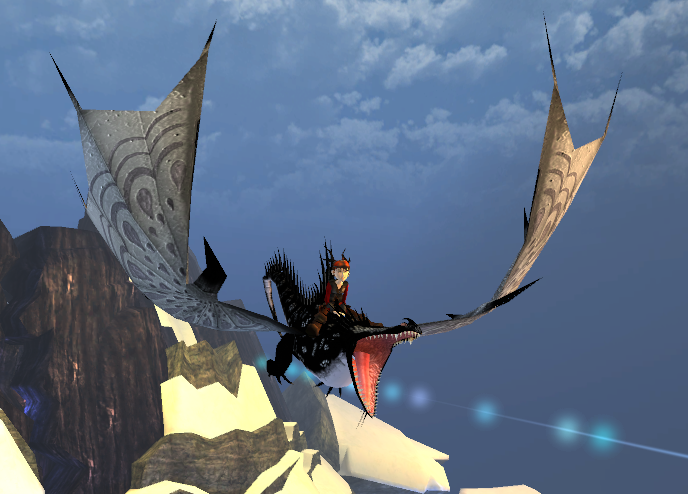 -and having fun looking for adventure-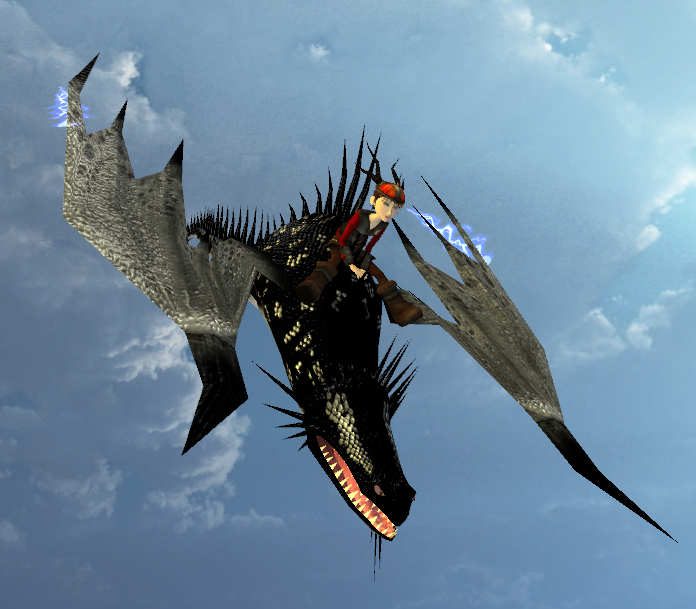 -at the end of the day it was just good to be in a place they felt they could be free to be themselves.
And at the end of the day, that was all that mattered. That, and a well deserved nap!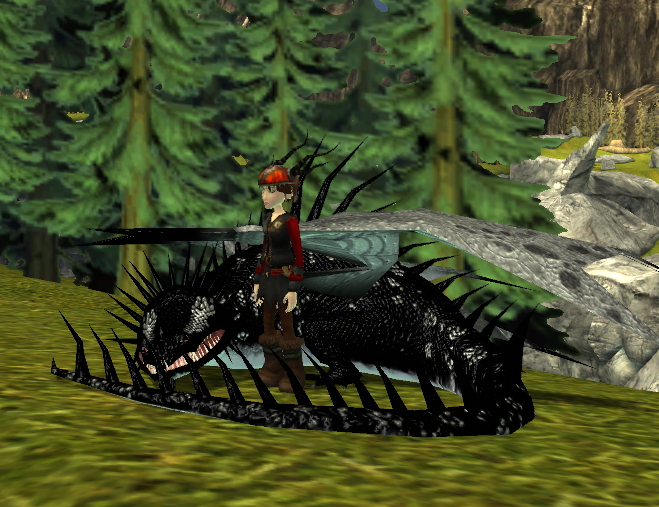 Wed, 08/20/2014 - 01:08
#1
I love your story so much!
I love your story so much! Please make more XD!
Wed, 08/20/2014 - 01:36
#3
Wow thanks! This is actually
Wow thanks! This is actually the first story I have liked on the forum and I have read HUGE ones before (wasn't that into it) but for some reason yours just got me interested! XD