The ULTIMATE How to Train your Dragon 3 Gallery!
Mon, 06/11/2018 - 05:12
#77
/
It's getting ridiculous XD
Mon, 06/11/2018 - 12:05
#78
~
Pfft yeah, I know. Sorry. I'm done now. The conversation wasn't what I expected it to be.
Mon, 06/11/2018 - 17:11
#79
Wiggles the whispering death ate my subject
Wow. One momment of weakness and everyone decides you're the bad guy before a person is allowed to explain. Thanks for the understanding guys. And no I don't care if the sarcasm makes me look worse because it's clear I'm already the bad guy in this situation.
Was it bad before the snap? Because then I could understand the comments and telling me so would be some actually constructive critisism. If it was just that one post that set people off though maybe go eat a brownie or something rather then jumping on someone. Varku is very good at this sort of stuff. I've seen her school people far worse then me.
Mon, 06/11/2018 - 19:19
#80
Nope
I just found it funny right away that ppl are take the convo so seriously although we know nothing about the eggs XD
Tue, 06/12/2018 - 14:48
#81
Wiggles the whispering death ate my subject
It wasn't serious. I got mad when I thought Varku was nitpicking my wording. There's very little that can really make me mad in a discussion (and I say discussion because apparently the word debate is offensive despite meaning the same thing as discussion just with some disagreement. It doesn't have to be aggressive) but one of the quickest ways to do that is to try to draw attention elsewhere by picking on spelling, gammer or a word that means the same thing as what the nitpicker would rather be. Lots of people try to redirect a conversation by doing this and that's what I thought Varku was doing so I got mad. Then the next post after I snapped I tried to explain my actions that were indeed out of line (though it seems I may have offended Varku so much that she has decided to lable my next reply as arguing further about the lightfury without actually reading it). I was never angary about the dumb eggs. I just talk a lot. Discussions with me always get wordy. It's just the way I talk.
Tue, 06/12/2018 - 23:52
#82
~
Dude I'm just a non-native English speaker like most people on this forum. If I ask you what you mean It literally means I don't understand what you mean and require some clarification. It's really that simple.
Hence I cut off the conversation. I simply don't want to deliberate with people who strawman and assume the worst thing.
Wed, 06/13/2018 - 04:06
#83
Wiggles the whispering death ate my subject
Strawmaning is when you delibritly simplify someone's argument to a silly extent. Not when someone misunderstands someone's actions. I misunderstood your actions because I've seen a lot of people pull that type of misdirect and I thought you were doing the same. That's all that happened. I'm sorry.
Wed, 06/13/2018 - 09:19
#84
~
No, that's not true. Strawmanning is the act of arguing against a point the other side has never made.
Ands sure thing, no worries! What misdirect, though?
Wed, 06/13/2018 - 09:53
#85
Wiggles the whispering death ate my subject
That's a really simplified definition. A strawman isn't just throwing out a completely unrelated point. At least, that's not what it is MOST of the time. It's making a parody of the point they wanted to defeat, defeating the parodied point and then acting like they defeated the original. More info here https://www.youtube.com/watch?v=DQljEwMLgIU this guy's a teacher who has a strong understanding of this stuff. He has a fallacy of the week series. My snap wasn't even an attempt to refute anything relating to the discussion. It was just me mad because I thought you were nitpicking my words. The snap was unrelated to the discussion entirely except for the confusion about the difference with what you said about the trailer's clip order. I still don't understand that.
I don't even understand it enough to explain what I don't understand about it. I get the idea of plot vs. just looking pretty but why bring the transition up at all when we're talking about what's in the eggs if it's just for looking pretty and there's no connection to the plot? I promise I'm not trying to start anything asking this. I'm legitimately just confused. If you don't want to answer because you think it might start something anyway that's fine.
As for the misdirect it's the one I've already mentioned a few times in my last few posts but I'll do it again. A LOT of people do this thing where when they tire of a debate for one reason or another they start nitpicking people's spelling and grammar and what words they use when the point is understood regardless. I can take pointing out if wording is rude or if the spelling is so bad but if what is there can be understood it doesn't bring anything to the discussion. It's just an irritating distraction by people who have decided to try to prove themselves smarter and win things that way because they don't want to bother actually making points but still want to feel like they are the smart one who won the argument. These people also tend to hold the "You're point is now invalid because you used the wrong your" mindset.
Wed, 06/13/2018 - 11:23
#86
~
Simplified is what I went for. Didn't feel like explaining the full scope of the strawman fallacy because wikipedia's got it covered. I used the very standard and non-extended definition because I shouldn't have to define every single aspect of it. https://en.wikipedia.org/wiki/Straw_man
And aaaiuuugh don't make me watch a just-talky video. :((( I'd prefer to read things because I can't pay attention to longer vids where there's just talking.. but I'll add it to the queue for later though. The text in the vid however confirms what I said so far.
What snap do you mean? I was talking about the strawman you used against me when I kept repeating that the cinematography in the scene had no plot importance, whereas you kept claiming that I claimed or implied it.
For connection to the plot vs. pretty thing... I don't understand what you mean. Do you mean that every single asset that is in a film should somehow be important to its plot? I disagree with that. I brought up cinematography to make a point, nothing more, nothing less. It merely had to do with the likelyhood of the eggs being fireworm eggs because of how thes scene was constructed. That's really it.
I never nit-picked your spelling or grammar. I never even made hints towards anything like that, either. The fact that you think that just because a lot of people tend to go for ad-hominem attacks doesn't mean you have to assume everyone does. Jsyk I'd never really refute someone's point because of their spelling unless it's truly illegible. If I ask about something, it's not a jab, it just means I'm a bit confused regarding the context of something. I'm not a native speaker so there's a couple things I sometimes don't understand right off the bat. I'm sorry about making you feel like was attacking your spelling/grammar, it wasn't my intention.
Thu, 06/14/2018 - 00:12
#87
Wiggles the whispering death ate my subject
At the very beginning of the discussion you originally brought the scene order of the trailer up to make a point about what scenes were put next to each other explaining it as one of the reasons you thought the eggs might be fireworm eggs. The only reason I started talking about how else the scenes might be connected was because of that original post. Then after that you kept repeating that cinematography had no importance to the plot even though you were the original person to draw a connection. I don't see how my being confused about this is a strawman. If you never meant to draw that connection here "My guess was fireworm due to the cinematography and the transition from the fireworms to the eggs of the same aesthetic that end up in focus. I'm not just going by 'looks' here. Why would one transition from the fireworms to 'random eggs that kind of have the glow going on'? It'd be a bit silly from a cinematographical standpoint, among others." please explain what you were trying to say because it looks very much like you were connecting the cinematography to the plot and that's what I was trying to point out (poorly) in my freak out post.
Now I'm sorry for making this wordy (in fact I actually edited this several times trying to break it down and make it as unaggressive as possible since I noted you were offline and I had time for editing) but the Strawman thing bugs me and that's because your personal definition of strawman is so simplified it isn't actually what strawman means.
The video I linked gives the definition in the first minute or so (most of the video is examples) but it's not h.ard to fulfill your preference for words so here's the definition just googling strawman gives me.
"an intentionally misrepresented proposition that is set up because it is easier to defeat than an opponent's real argument."
Intentionally. People who set up strawmen ether 1. take on a topic they know little about but act like they do or 2. Know the topic and just minimize it or make up storys semi related to the topic to make it sound crazy on purpose because they don't think they can beat it but want to pretend they can.
By calling my confusion a strawman you're essentially telling me I misunderstood and was confused on purpose. Or rather was trying to deceive you or the readers of the thread and then claimed to be confused after I got caught. I know you didn't mean it because you were not using the word correctly but it's not very flattering to be accused in such a way.
And I know you never nit picked. That's the misunderstanding I already apologized for. You asked me to explain what I meant by misdirect so I did.
Thu, 06/14/2018 - 03:41
#88
~
It never had anything to do with the plot? I never hinted at it. All the connections you drew, you drew yourself. Somehow.
It's a strawman because, despite me saying stuff among the lines of 'no I didn't say important to the plot', 'no that's not what I meant', you kept arguing against it being important for the plot. That's a strawman. You were arguing against a point I never made.
Where in the sentence you quoted did I state plot importance? Where? It doesn't mention anything about plot at all. I was talking about CGI- computer animation- art. Cinematographical consistency! Not plot. Like I said before, not plot. It's not about the plot. It never was.
"Strawman thing bugs me and that's because your personal definition of strawman is so simplified it isn't actually what strawman means."
"an intentionally misrepresented proposition that is set up because it is easier to defeat than an opponent's real argument."
Exactly. That's what it means. Sorry that I didn't literally use the same words to explain it because of semantics? If someone's nit-picking words, it's definitely not me.
More definitions with different words that mean the same thing:
"A straw man is a common form of argument and is an informal fallacy based on giving the impression of refuting an opponent's argument, while actually refuting an argument that was not presented by that opponent" - Wikipedia
"Straw Man: the author attacks an argument different from (and weaker than) the opposition's best argument" - University of Victoria
"A logic fallacy involving the purposeful misrepresentation of an argument in order to strike it down."
Urban Dictionary
"Substituting a person's actual position or argument with a distorted, exaggerated, or misrepresented version of the position of the argument."
"Person 1 makes claim Y.
Person 2 restates person 1's claim (in a distorted way).
Person 2 attacks the distorted version of the claim.
Therefore, claim Y is false." - Logically Fallacious
That should be enough but I can just google some more if you'd like. Please don't tell me to keep the examples coming, though, as they all say the same thing. You were twisting my words in order to argue against them despite me saying 'no, X is not Y' where you kept claiming that I said that X is definitely Y. I had to swap to defending the fact that I never said that X was Y, rather than sticking to the actual subject at hand.
"1. take on a topic they know little about but act like they do"
That's literally just a charlatan.
"2. Know the topic and just minimize it or make up storys semi related to the topic to make it sound crazy on purpose because they don't think they can beat it but want to pretend they can."
Thanks for the reworded dictionary term, this is basically a slightly different version of what the other sources are saying.
And no I wasn't calling you a strawman because you were 'confused', I called your agrument a strawman because you committed the very literal term of the fallacy more than once. There's such a thing called confusion, but when someone keeps hammering on a non-existant point despite someone else saying 'no, that's not what I said and not what I meant', that's not confusion. That's purposely misrepresenting someone else's words and people who do this deserve to be called out on it.
For the rest, let's leave it at that in this thread and stop spamming in it. We should take it to PM.
Thu, 06/14/2018 - 06:37
#89
Wiggles the whispering death ate my subject
Fine. Do PM me. But I'm posting this short response here because I literally just quoted where you made a connection to the plot. That quote came from you. I made no alterations to it at all. Tell me. How is it not a connection to the plot to see that two scenes come one before the other in the trailer and make a guess that the dragon in the first scene layed the eggs in the second scene. That's talking about the story. A.K.A. a possible part of the plot. That's what I'm not getting.
By the way I'm asking you a question. I've been asking you a question almost the whole time including the time in the freak out post. Asking a question that you haven't answered because you haven't understood the question is not a strawman or a misrepresentation. But sure. Keep insisting that I'm dishonest because I'm asking a question that I've been repeating with different wordings to try to get you (and me actually because sometimes I know I want to ask something but am not sure how to word it myself) to understand what the question is.
Tue, 06/12/2018 - 23:55
#90
~
Alright, I'll bite. What is it you're trying to get at?
Wed, 06/13/2018 - 00:58
#91
Wed, 06/13/2018 - 01:42
#92
~
Ahh, I guess you didn't read my posts then. ;)
Wed, 06/13/2018 - 02:33
#93
Г
Well, I did read most parts of them but I'm really lost now XD
Wed, 06/13/2018 - 03:41
#94
~~
It was not a serious conversation is what I'm getting at :þ
Wed, 06/13/2018 - 01:46
#95
Leave my poor doughnut alone
Leave my poor doughnut alone x,D
(The doughnut being Even Flow because they're so sweet and whenever you see/eat one you smile c:)
Wed, 06/13/2018 - 02:34
#96
Mon, 06/11/2018 - 19:34
#97
Tue, 06/12/2018 - 16:50
#98
That was kind of ridiculous, why not just analyze the evidence?
I skimmed through most of it. I'd like to point out the producers have not confirmed what the egg is either way.
My personal belief: Light Fury (or hoping it to be) It could be many different dragons based on apperance alone.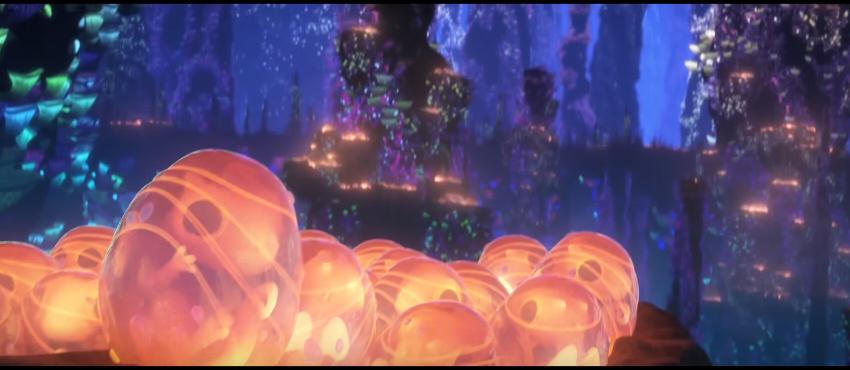 The only things we can confirm to be true are
They have big heads and eyes
Their heads are round/oval
They seem to have two nubs either for ear flaps or where horns could grow
They have three toes
Possibly long or proportionate tail
Possibly have wings (it's hard to make out)
They live in an underground cave where everything glows even normal dragons
There are multiple nests in the background
Possible egg matches: Flightmare, Gobsucker, Sand Wraith, Slithersong, Typhoomerang, Windwalker, or Light Fury (since we've never seen their egg before).
Sat, 06/30/2018 - 06:47
#99
In my deference, I was left unsupervised.
Found these on Instagram!