Trollhunters: Rise of the Titans
There are a LOT of tales of Arcadia fans here, so...
ITS OUT, YALL!
im sitting down to watch it rn, will notify back later(and I won't give spoilers XD)
__________________
Welcome To My Signature!
Hello, im Blue, but u can call me THE QUEEN OF SHADOWS or just simply Blue...
Coconut, my Howlain, is my Signature Guardian, and he can kill you with the power of cuteness!
Made by Chameishida
My other Signature Guardian, the Elder Sentinel, his name is Guardian, and he is the Co-Guardian
He is too old to be up front, no one wants him to get hurt, but he wanted the job,
so he didn't get the up front job, but the Co-Guardian job, and did you know, he is 683 years old!
Made by Chameishida
Just to let you know, I am NEVER EVER doing role plays EVER AGAIN
Some stuff about me!
(im a bit crazy, so im just telling you that im human, in case you didnt know...or maybe im a night fury, who knows XD)
Name: cant tell u (no, my name is not "cant tell u", thats just weird)
Fav animal: WOLF
Fav HTTYD dragon: SAND WRAITH, WOOLLY HOWL
Gender: female
Age: 12
Fav books: Wings of Fire, Pax
Fav movies: How to Train your Dragon, Spirit, Encanto
Bugs and glitches that have happened to me so far in-game:
i get daily pink blobs in some maps, also daily my dragons dissapear, (did i spell it right?) and you can't mount them, also once when i was doing a quest to age up my teen Whispering Death, Sparksaw, i had her mounted and my finger pressed the "show avatar" button, but my viking didn't dissapear, my dragon did! then i was sitting on nothing and i spun and couldn't control it! the joystick wasn't working, so i had to reload the game, but when i got back the quest restarted.
Clan: Ragged Furys
Banner by EmeraldHuntress65
psssssst! if you see me ingame, just chase me and shoot fireballs at me, and if i see you ingame, i'll prob do the same...
In-game Info:
Main viking: Fearlessbluedragontheloyal
Second viking: TheAmazingCrystalSky
Third viking: MayaDemHooman
Fourth viking: Falerok
Fifth viking: (just random letters imma write it down later)
Main dragon for first viking: black sand wraith, blueish/purplish woolly howl
Main dragon on second viking: purple flightmare, light blue groncicle, purple snafflefang, black skrill
Main dragon for third viking: (in hatching)
Main dragon for forth viking: black flightmare
Main dragon for fifth viking: green rumblehorn, red zippleback
I have a DeviantArt account! My username is BlueandBlacksand, plz watch me :3
Meet Coconut's friend, Valor, the Titan Gluespit!
Made by Chameishida
My forever growing dragon family:
Strike Class
Frostflake-adult female woolly howl
(spot reserved for Woolby the Woolly Howl)
(spot reserved for CrimsonWolf the Woolly Howl)
(spot reserved for Icicle the Woolly Howl)
NocturnEx-adult male skrill
(spot reserved for Zapp the Skrill)
(spot reserved for Nyx the Night Light)
(spot reserved for Storm the Night Light)
(spot reserved for Cosmo the Night Light)
Sharp Class
Star-adult female stormcutter
Papercut-adult female razorwhip
(spot reserved for The Searing Seathsizzle the Razorwhip)
Pickle-adult male prickleboggle
Tidal Class
Blacksand-adult male sand wraith
Dream-adult female sand wraith
Ocean Star-adult female sand wraith(deseased)
BurntEmber-adult female sand wraith
Wave-adult male thunderdrum
Basil-teen female thunderdrum
Goldrush-baby male thunderdrum
Monster-baby male thunderdrum
Sonica-baby female thunderdrum
Electro-adult female shockjaw
Bubble-adult female shockjaw
Deathinator-adult male shockjaw
WaveStar- adult male shockjaw
Starglow-adult female windwalker
Tracker Class
Dawnstar-adult female deadly nadder
Duskstar-teen female deadly nadder
Glorystar-baby female deadly nadder
Moonlight-baby female deadly
Ocean Star-adult female deadly nadder
Prism-baby male deadly nadder
Gum-adult female deadly nadder
Grechn-baby female deadly nadder
Indigo-baby female deadly nadder
Bullcrown-adult male rumblehorn(deseased)
Watermelon-adult female rumblehorn(deceased)
Stoker Class
Charcoal-adult male nightmare
Va-teen female nightmare
Shadow-baby male nightmare
Golden Fury-baby female nightmare
Diamond-teen female nightmare
Ignis-adult male nightmare
Venom-adult female flame whipper
Ash-teen male typhoomerang
(spot reserved for Boogles the Abonibumble)
Boulder Class
Plum-baby female gronckle
Mossy-baby male gronckle
Skittles-adult male gronckle
Klad-baby male gronckle
Coldvein-teen male groncicle
Iceberg-adult male groncicle
Sparksaw-adult female whispering death
Snuggly-adult male whispering death
Ella-baby female whispering death
Pendant-baby female whipsering death
Geode-adult female snafflefang
Heartkeep-teen female eruptodon
Broski- baby male eruptodon
Noodle-teen male grapple grounder
Sunstone-teen female shovelhelm
(eruptodon in hatching)
(eruptodon was literally in hatching for over a year)
Mystery Class
Glimmer-adult female flightmare
Ice-adult female flightmare
UltraViolet-adult female flightmare
IronTail-adult male armorwing
Bandit-adult male armorwing
Pinky-adult female armorwing
AirFire-adult female armorwing
Spark and Sparx-teen male/female* zippleback
Sugar and Spice-baby female zippleback
Dude and DJ-baby male zippleback
Red and Sus-baby male zippleback
Trixy and Trickster-baby female zippleback
Sweetclaw-adult male sweet death
NonToxic-adult female slitherwing
(spot reserved for Titan the Chimeragon)
(spot reserved for Nebula the Cavern Crasher)
(spot reserved for Bits and Bobbles the Ghastly Zapplejack)
*Spark is male and Sparx is female
My little pixel dragon army were made by Chameishida! Beware! THEY ARE READY FOR WARR! >:D
ART CORNER!
(yes, i know its not a corner just-uhhh...)
Snow the Night Fury by Dravas
Titan the Chimeragon by Dravas
Ekkar done by Toothless0603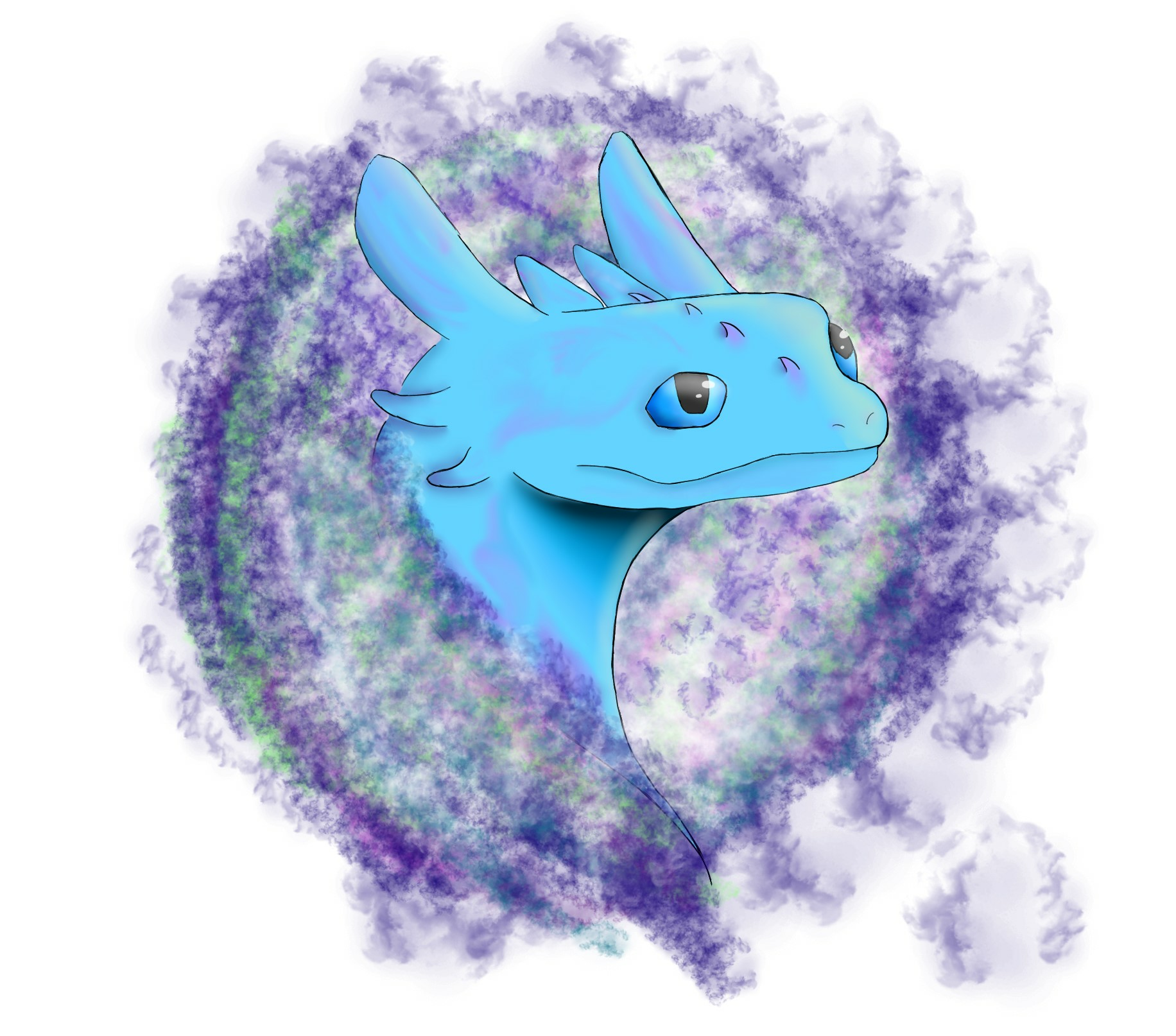 Stardust done by Frost Shards
These two wonderful Ikran-Hybrids are made by the fantastic Toothless0603
Frostflake by DyliehIdol1214
The Guy XD by Joy_The_Terrier
Zephyr by toothless0603
want a skyfyre like this? its my fandragon! get one here:
http://forum.schoolofdragons.com/content/skyfyre-dragons-need-homes
Nyx the Brawler Stryke by ZestyDragonWing!
ART OF BLACKSAND DOWN HERE!
Blacksand by LissaFish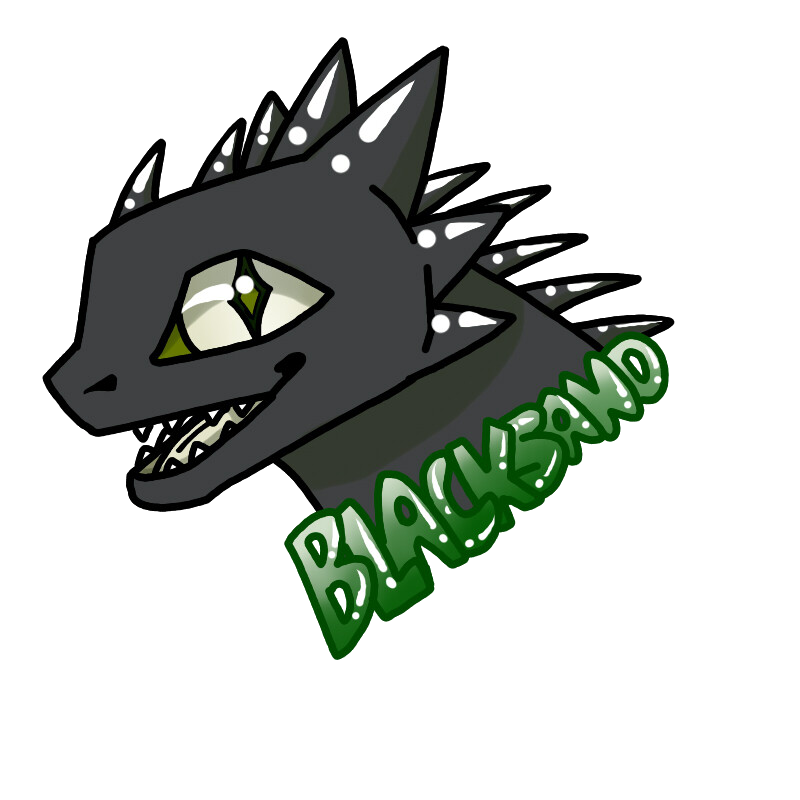 Blacksand by Tigerli1y
Blacksand by WoollyHowlEra
Wed, 07/21/2021 - 06:12
#1
.
I watched it, I liked it, but I wished they could have made the ending different, anyway, I do t want to spoil it, imma go play wildcraft so my tears go away
Wed, 07/21/2021 - 07:14
#2
Turtles!
I haven't seen it yet, but I'd like to soon! I just have to wait until the tv is working. I am glad that it is good though.
__________________
This signature is guarded by the Bootleg Skrill (found on Wish):
Art:
Amazing art of my spinosaurus character by Frugal.
Wonderful art of Gronckley by WoollyHowlEra!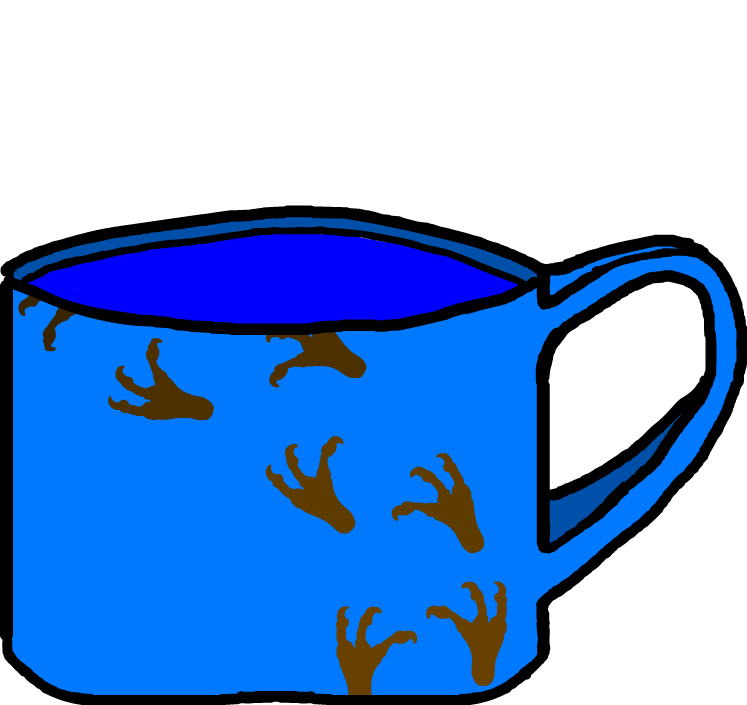 Amazing art of Skybax the windwalker by Sohki.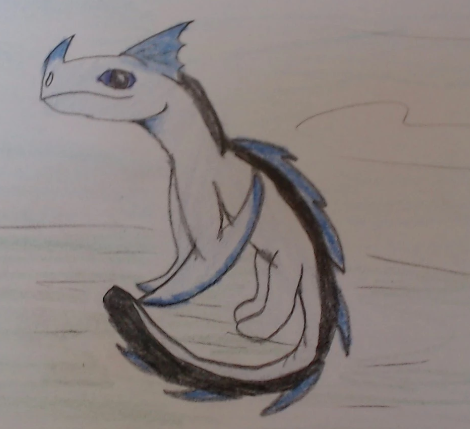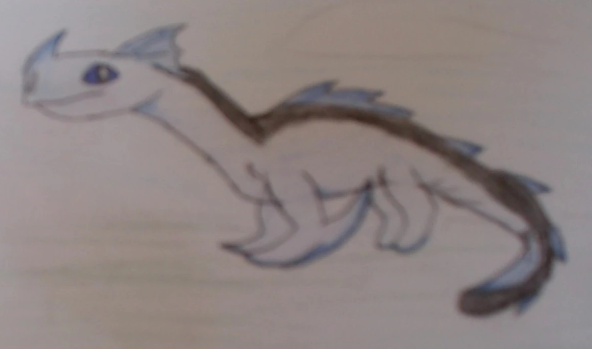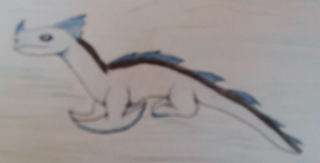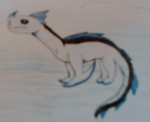 Wonderful art of Purple by AMAZIEing.
A wonderful art of Debbie by WoollyHowlEra!
Amazing art of my velociraptor character by Tigerli1y!
Amazing art of Cloudy by Speed_Stinger_Alpha!
Amzing art of Firebeak by mareenamuse!
Dragon pixels by Chameishida:
(From the Random Dragon Pixels Raffle)
Amazing art of Amber by WoollyHowlEra!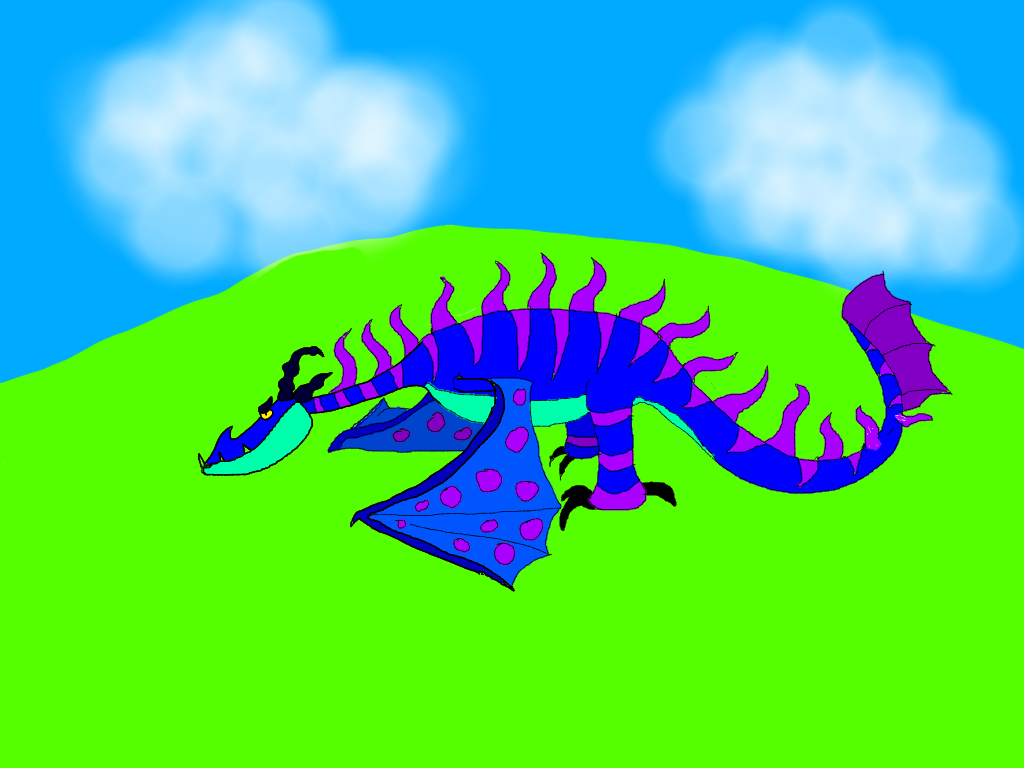 Amazing art of Monstrous by Slargvarg!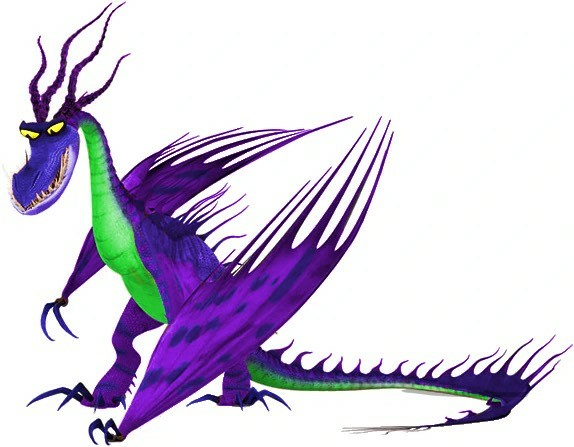 Wonderful art of Monstrous by Frost Shards!
Amazing art of Blue by DyliehIdol1214!
Wonderful art of Debbie drawn by LikyLake!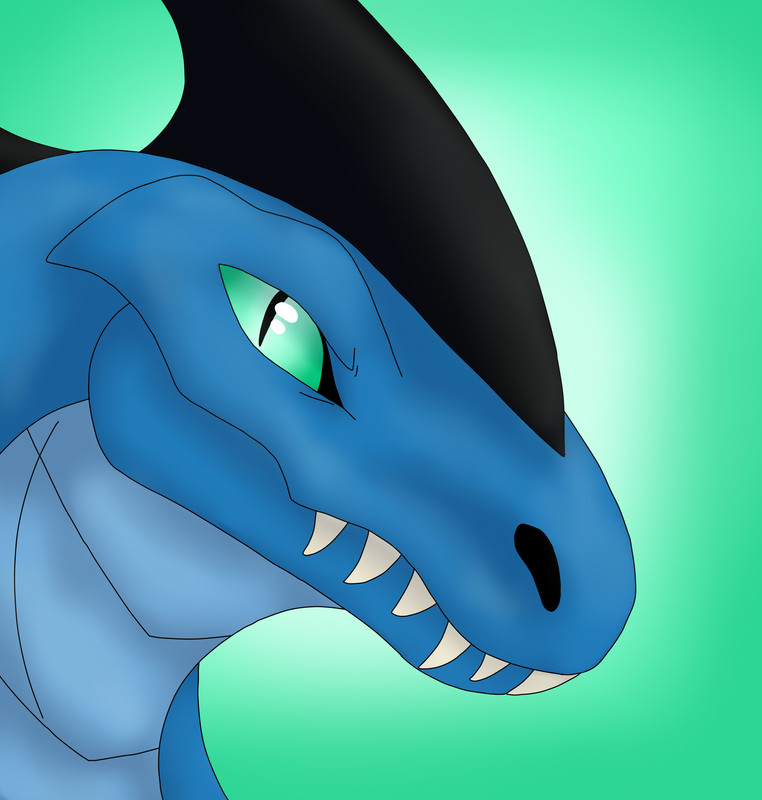 Wonderful art of Garry drawn by Tigerli1y!
Amazing art of Amber, Tuna, and Algae by LikyLake!
Amazing art of Gronckley by EdgyShiningLila!
Goby was adopted from Shady Shopkeeper (Blue Kitsune)
Favorite Quotes:
"People often fight about which birds are the best birds, but everybody can agree that seagulls are the worst."- "My stick!" by Bad Lip Reading
"AAAAAAAABGLBGLBE!'- Blue, Wings of Fire: The Poison Jungle.
"Alan!" -Raptor, Jurassic Park 3
I like fish.
Secret message: you have found the secret message.
Also, if you want to do an art trade you can PM me.
Congrartulations, you made it to the end of the signature! You win... bragging rights! Yay?
:)
Wed, 07/21/2021 - 10:44
#3
My subject decided to immigrate to Arcadia.
Ohhh! I'm going to watch it once I'm done with the first series.
__________________

Here's a longer more detailed version of my signature. If you're interested, you can look through it which you will undoubtedly cringe through. Happy Cringefest.
Discord Tag: deadinside#7483
I haven't been on here for quite a while, hopefully I'll get the chance to do so when I'm less busy, so Discord is the best chance you have in the extremely unlikely case you wish to speak to me.
Here's some art, if you would like to view it. Thanks to all the amazing artists who drew these for me, mainly because I'm as artistically talented as a dead slug. Also idk what it looks like anymore, and how gushy i got trying to thank the artists or something so be prepared to cringe your faces off.
I will respond to PMs. I like doing that. But I simply prefer Discord because it takes what- two seconds to send a message? And there's no CAPTCHA. CAPCHA is my mortal enemy. I wish its creator nothing but pain and misery and suffering.
And a small thanks to all the people I have befriended on here. You guys are nothing less than absolutely awesome and have always made my day a teeny bit better. Except you, Liky. You suck. Uwu.
Thanks VicZarSky for creating my favourite night lights. (I never quite liked Dart).
XOXO
Random

Wed, 07/21/2021 - 11:09
#4
.
I would suggest that you watch the others first, but they have a- what's it called... thing where they show and explain what happened... a flashback? Idk, but ok!
Wed, 07/21/2021 - 13:24
#5
*Running in circles* HA I CAUGHT IT
Hmm I have never heard of it what is it about and what is it on? Disney+, Netflix, or on DVD
__________________
Under construction
**Weclome To My Siggy**

Gardians of my siggy
Done by VicZarSky
AABBOOUUTT MMEE
UserName: AnnabethChaseAHalfBlood ( I might change it soon tho)
Age: Unknow( not really iu am just not going to tell you)
Main Dragon I Ride: Woolly Howl:
Where i am most of the time: Mudraker Island, Wilderness, training Grounds
UDT: 4000000
Gender: Female
Trophes Count: 3300
Hogwart house: RavenClaw
Greek Parent: Athena, or apollo and maybe Posidian hehe ( can you really have one?)
Thing i do: Read, Play Games,Draw,listen to music, Sing ( sometimes) play ukalele, Hang OutSide,Play with dogs,
What i can do Flexibalty wise: Back Walkover, Font filp tear drop backbend, font hangspring, all of my splits,
And thats all for now!!


Thats all for now thanks for coming now let these owls show you the way out.
Thu, 07/22/2021 - 00:25
#7
Things I enjoy: eating my dragon and leaving out commas
It was so nice of you to let everyone know! I'm not the biggest fan of any of them but I did enjoy Trollhunters and Wizards so hopefully I'll like this! I'm running out of shows to watch so this should be great!
__________________
Hi there! username is Pending Dragon, but please call me Pending, Pendragon or Pen! I'm a major forum ghoster/stalker and have been playing the game for over two years. If you are a fellow ghoster reading this, then you should come out and join the community! It's great fun!
Have a wonderful day!
Who's online
There are currently 3 users and 375 guests online.