titan dragons
Hello again! So, I am trying to decide which dragon of the main four (gronckle, zippleback, nightmare, nadder) to get next, but I am determining this entirely on their titan forms, not their speed or other stats. So, my question is, does anyone know which colors correspond to which patterns for the titan forms? If someone has these titan dragons, would it be possible to take a screenshot of the dragons' color scheme page (in the adventurer's journal) So I can see how they line up? Thanks in advance!
Thu, 04/15/2021 - 10:21
#1
PEREGRINE FALCON! Get down!
I don't really have a good screenshot, but I personally really like the titan Deadly Nadder. This, of course, is my opinion since I have a titan Deadly Nadder named Skyhopper. Based on looks, I would highly recommend a titan Deadly Nadder for sure.
Thu, 04/15/2021 - 10:38
#5
Life is a grain of sand floating in the custard of the universe.
Here are some screenshots of my Titanwing Nightmare, hope these help!


Thu, 04/15/2021 - 12:06
#8
PEREGRINE FALCON! Get down!
Ok, so I FINALLY got a couple screenshots of Skyhopper! Here you go! :)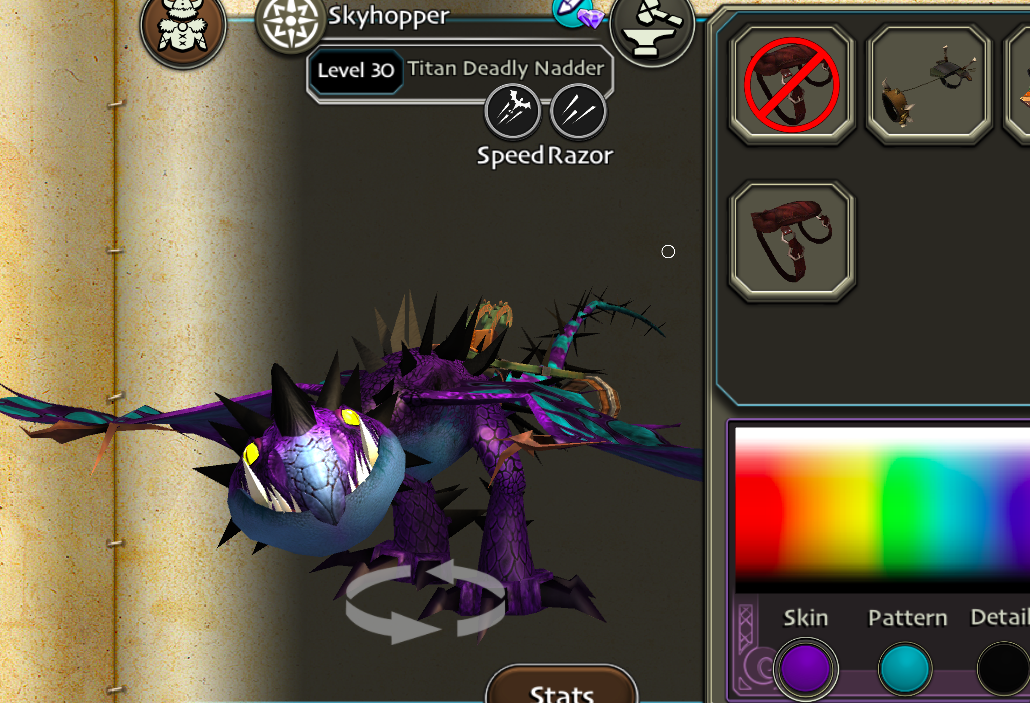 Hope these help!