There was a true friendly grasshopper in bug's life hidden in plain sight.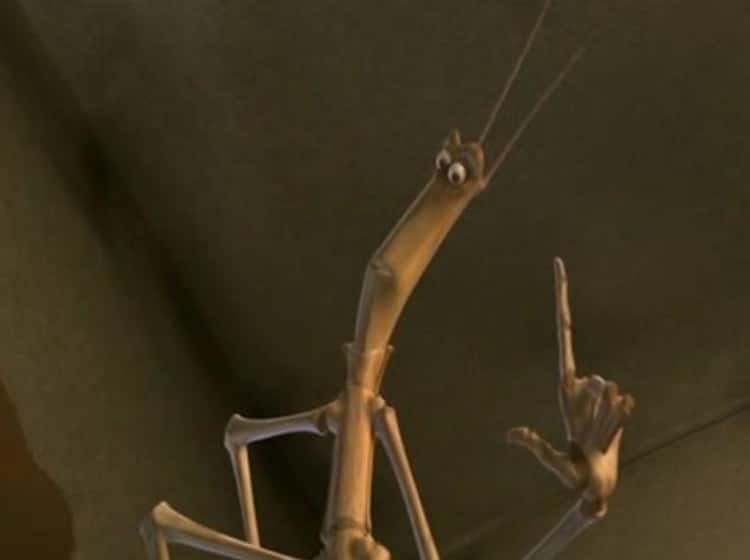 You know Slim?
This is the head of a true stick bug.
This is the head of a stick grasshopper which is something I litterally just found out exists and looks in general very similiar to true stick bugs though there certianly are some that look more grasshopperish and others that look more stickish.
Who's head does he have?
I'm guessing this was accidental but....it's now my joke theory and it's funny to me.
Slim was secretly a grasshopper the whole time and never told the ant charicters because he felt awkward.
Sat, 02/12/2022 - 22:21
#2
COBRA-LALALALALALALALALALALALALALALALALLALALALALAALALALALALALALA
AAAAAAAAAAAAAAAAAAAAAAAAAAAAAAAAAAAAAAAAAAAAAA
I love this. That'd be such an awesome tiny easter egg if that really is the case xD ..But actually the case or not it's definitely my headcanon now too. Poor Slim. ..