Thawfest daily quest rewards not progressing past day one.
Sat, 05/23/2020 - 13:59
#51
-.-
I usually play on a laptop, so I tried to do the Daily Quests on mobile, because the desktop version is usually more glitchy than the mobile one. It's not working anyway T_T
Sun, 05/24/2020 - 11:11
#52
.
Just bumping this post because it needs bumping... -_- Maybe the devs will take it seriously and do something.
Mon, 05/25/2020 - 16:08
#53
***
Just bumping the thread, the problem still exists -_-
Thu, 05/28/2020 - 14:15
#55
Just stopping by...
Ha! What about Cold Winds breaking TRR! We've been requesting a fix on that for just as long! Seems like that'd be a big priority to fix as well. Guess a sale on Mudrakers tops that chart though!
Fri, 05/29/2020 - 08:19
#57
Just stopping by...
IDK if you race much, but it's so annoying that Cold Winds doesn't work in MMO. My clan hasn't been able to do hardly any racing!
Sat, 05/30/2020 - 09:28
#59
LOL man! There's no way I'm
LOL man! There's no way I'm bothering about making a post. All of us dedicated racers have been kindly requesting a fix, but if they aren't fixing the dailies (and you made a real nice post) then there is no way they are fixing the TRR bug any time soon. I'll just wait for the end of the event, if that's what I have to.
Sun, 05/31/2020 - 10:43
#61
Sorry?
Yeah, well I had three reasons
1) Let others knows that TRR is half broken - because, as I've seen, many people don't know about it
2) If the mods DO read the forum - then they'll see my post and be reminded to fix TRR.
3) If the mods DON'T read the forum - they I won't have wasted much more than a few minutes of my time.
Thus, I thought it was a win-win-win. If you're upset that I posted, I'm sorry; I just thought it would be a connected issue that could be fixed.
Mon, 06/01/2020 - 07:21
#63
I'm back Mwahahahahahaha
OK, sorry man - that wasn't what I was trying to do. You're the first person that's had a problem with this. I'll just shut up now. :D
Sun, 05/31/2020 - 05:07
#65
.
I've not even bothered checking.
Thu, 06/04/2020 - 01:31
#68
.
some people can get it, others can't. I can't
Thu, 06/04/2020 - 03:45
#70
.
I mean some people can use it properly, albeit with that last day glitch.
Thu, 06/04/2020 - 20:52
#72
There's another coding error
There seems to be another "coding" error on the "reward" thing.
That's when you use "Esc" or "Back" on your PC/Mobile, instead of clicking/pressing the big X button upon the 2nd quest completion where they reward you the exp and coins, they don't give you the final Thawfest points reward after that even when your quest board is updated correctly that you've done 2 quests. Doing the 3rd quest after that will not fix that either. And... not even sure if it's another silent update, when i tried it yesterday, when the bug happens, i can't do quest 3, it auto record quest 3 as completed. That's the bug i've ran into on the steam version.
So to be on the safe side, click that (X) button to exit the reward window instead. Don't press Esc or Back to cancel it.
Fri, 06/05/2020 - 02:23
#74
.
That made no sense whatsoever. There IS NO back button for mobile, not one that would do anything, anyway.
Thu, 06/04/2020 - 03:40
#75
Try a different platform
Guys it's like the update lag and messy data control on all their various versions and platforms of the game.
When you can't do something in X platform, try another and it might just work.
The Official Client from SoD website, though always have the fastest update, is the one filled with the most bugs and always got itself reverted to a previous version of the update causing a big mess on events and other already fixed issue returning.
The Mobile Client on both Android and iOS are pretty fine since they are the last to get updates but, i kinda find it hard to play certain Mini Games on them.
The Steam version of SoD on the other hand, though still filled with the ancient bugs all the other clients have, is actually less in newer bugs and more functional compared to the Official version.
The Event job board isn't working for me at all on the Official game but it works on the Steam, weirdly but working. It skips days on the display but at least there's no break in between and it gives you that 5th day reward like... every 3-4 days and restart to day 2/3, yes bugged but still.... better than the job board not functioning at all.
Thu, 06/04/2020 - 03:43
#76
.
Good to know. Not everyone can do it, though. I've only got a kindle.
Thu, 06/04/2020 - 20:30
#78
Not Connection Lag but Time Lag on the Roll Out
The update roll out time lag is there, not the connection time lag.
And the PC one as you checked.. was on the lastest version until a recent rollback.
And "PC" isn'tthe correct word. There's Official and Steam... both are on PC. Only the Official one is being reverted and the Steam one is working fine. The mobile version got another 2 update rollout of 200+ files lately but we don't get that update on both Steam and Official. That's the "Lag Update" i am talkinb about in between the platforms. And.... there's no announcement on them at all when they do that nowadays.
And game connection lag on the other hand, does effect your "save progress" here. Especially on Tuesday/Wednesday when they do a rolling server reset. If you just happened to hatch an egg or Titan up a dragon right in between the resets.. there's a chance you will find your stuffs reverted while your item used gone, because certain save file didn't get through when the server is being reset in the background. That's why it's advisable not to do anything requiring egg/tablet/gem/store during that time. Especially age up.
Fri, 06/05/2020 - 01:52
#80
Apparently you didn't even
Apparently you didn't even understand the PC part..
When you said PC you meant all of Micro Store version, Steam version and Official version there. But Steam hasn't got the problem only the Official, plus i didnt tried the MS version so i don't includes it. That's why PC isn't the word for use there. Just when i said "Mobile" i meant both Android and iOS. If i am trying to be specific i'll say Android.. or iOS. Saying mobile means everything on it. Well, no point arguing here if you can't understand the work flow anyway, i'll be wasting my time.. so i'll just stop here. At least those who understands benefits from it anyway.
Fri, 06/05/2020 - 17:46
#82
All?
Must've been a "very small" all for you then...
It works for me both on Android and Steam (both 3.8.0), just not the Official client (which reverted itself to 3.7.0).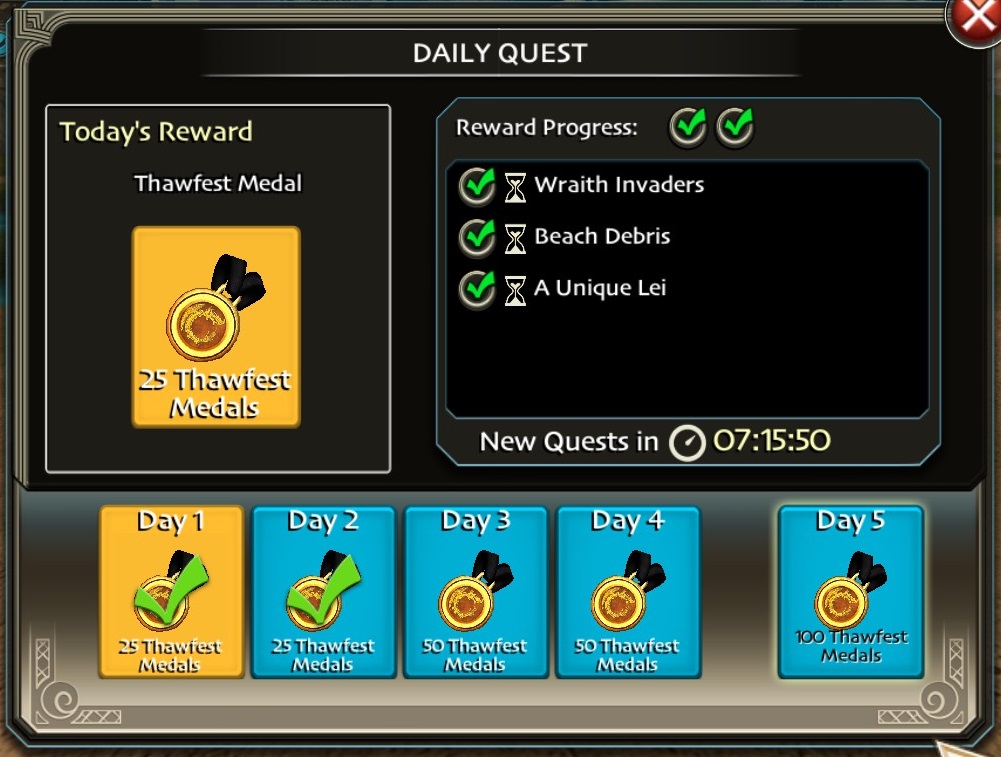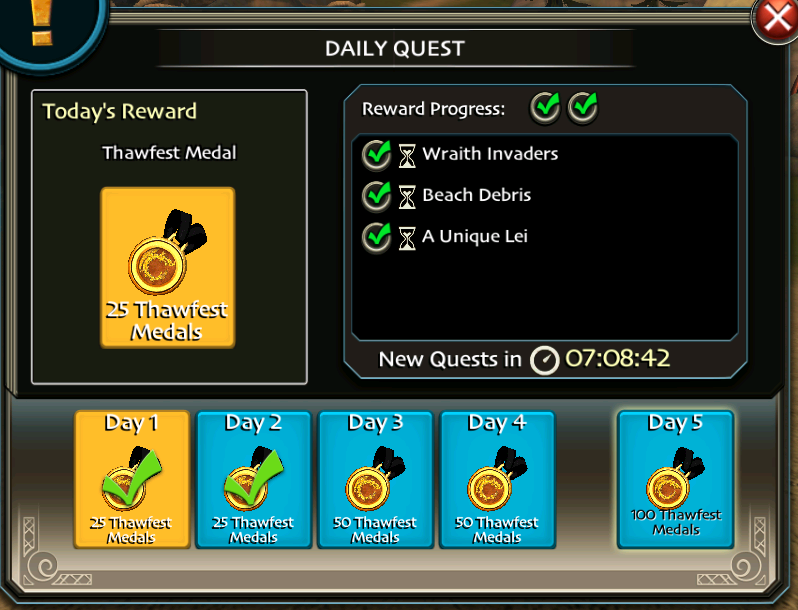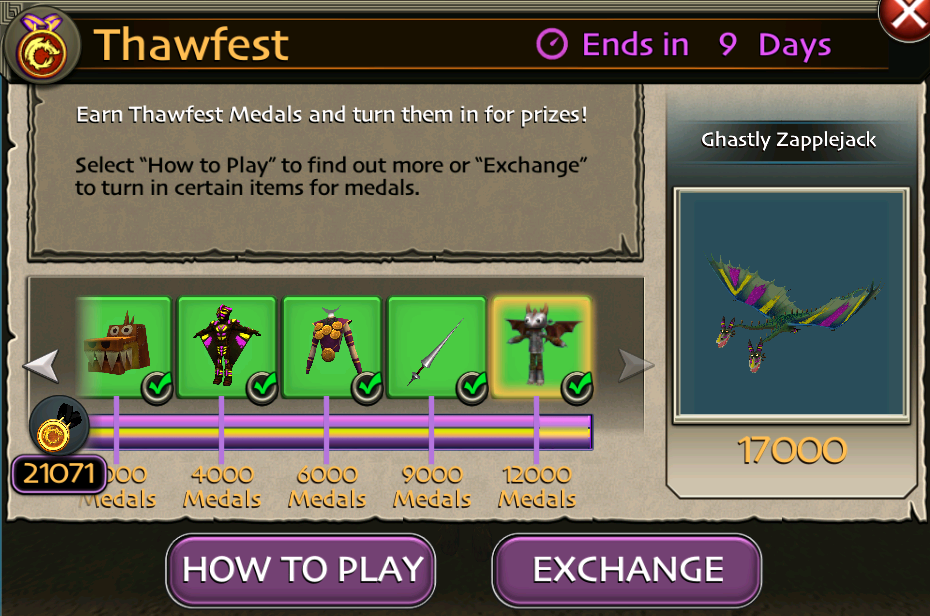 So i am not sure what "all" is that, when others can do it on certain platforms.. FYI, i've already finished it and not obligated to do the quest at all. Just checking it out for you guys here. (Questing isn't the only "free" way to complete this event)
Fri, 06/05/2020 - 02:29
#84
Rude
Y'know, some of your wording is rude.
Fri, 06/05/2020 - 02:28
#85
.
I've done stuff and Tuesday and Wednesday and it's always been fine
Fri, 06/05/2020 - 05:36
#87
Ooooo, my profile pic has finally changed
I meant things like age ups have always worked then, not the dailies.. XD
Fri, 06/05/2020 - 18:05
#89
You're lucky then.
Only during the server reset rollout. You either get logged out of the game if you're in the server that's being reset or you stay on. Some will find it hard to login to the server during that time and needs a few retry.
Inventory asset and your charactre is being saved under different files. That's why certain files are saved and some not during that phase when you do something and a certain server is down or it's saved but not sync to the backup server during the restart. Tuesday ~ Wednesday differs as in Time zone you're in. It's normally just a 2-3 hours thing. And they do their update roll out during that time too.
If you don't know what i am talking about there... take time and read this, as it's a long long technical stuff and SoD is bad at it, thus the update messes and missing items as well as certain roll back on save files:
https://medium.com/@Cycligent/pros-and-cons-of-5-popular-continuous-delivery-patterns-e2998af002ff
Fri, 06/05/2020 - 14:05
#91
-_-
Finally checked it and and it's still not working for me. I don't really count on getting it fixed. Devs have done nothing for over 20 days, so they surely don't care about it at all.
Fri, 06/05/2020 - 20:28
#93
Official Client Fixed
For those having trouble with the Thawfest Quest Board on the Official Client.
Try download the game from the SoD webpage again and reinstall. That will force the game to update itself again and mine was fixed after that.

The lastest and correct update should be showing the Fireworm Queen Bundle as advertisement, not the Woolly Howl as of 3.7.0.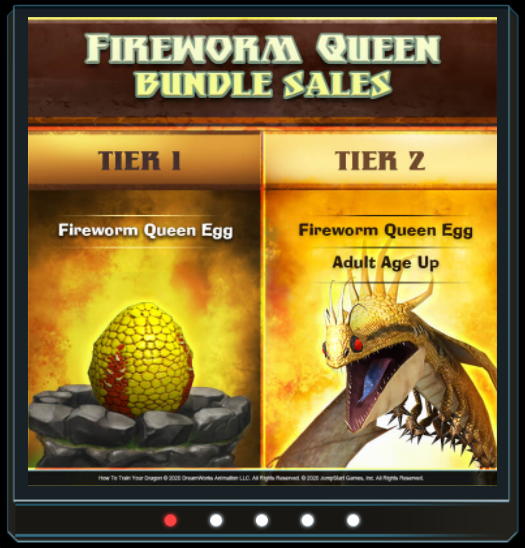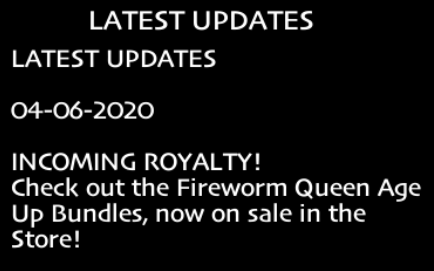 Steam and Mobile version as long as you are updated to 3.8.0 you should be fine i think. If you aren't sure about it, try a new download and reinstall the game.
If Reinstalling fail, try clear you Unity Cache before reinstalling again. That always works and gives a clean install.
Sat, 06/06/2020 - 06:30
#95
Try update your OP
If it's server side then everyone from that server will not have the working version, but now it's just a small part of the players having the trouble, so that means the problem isn't on every server at least. So far only a handful of people reported. The Majority of the players have it working. Hey, if it works, no one's complaining. Yeah right, that's why most of us here aren't. We are here to check on the forum about the release of Galeslash and we are already on the verge of bursting the Medal Counter with points overloaded. And no... not all of us pay for the game. They've given us enough ways to get this event done for free in one single day. So yeah, not many care for the quest enough to report it even if they do have the bug i guess...
Perhaps it would be more helpful if you state out where you install the game, under what OS and what languages of the game you are using in your OP so the dev who read this doesn't have to go over all those ramblings. Sometimes, languages can be considered a "different version" itself as some game separate their players to different servers based on the languages they've choosen.
Sat, 06/06/2020 - 04:16
#97
.
Mine's up to date and the quests don't work
Sat, 06/06/2020 - 06:43
#98
Try Reinstall
The quest board UI doesn't show up at all when clicked on my official client before i reinstall it. The board was doing fine for a few days then it suddenly just do nothing when clicked, not showing up, it's like that bug from Dreadfall where the board stops working every 5 days, but this one stay down for whatever reason... After the reinstall, there's a slight "lag" when i clicked on the board and the UI pops up after that. So if you haven't reinstall, try it. And try to click the quest board under a better internet environment at least on the first time. It seems to download the UI to the cache on first click... after that the loading is pretty fast and lagless, so if anything's going to goes wrong, it's there on the 1st download.
Sat, 06/06/2020 - 09:17
#99
It's not the board..
The board and quests are fine. They just don't give me the chest.
I've got to the dragon anyway...
Sat, 06/06/2020 - 11:38
#100
If i am getting this right...
The Quest reward is not the same as the daily reward which you do actually get a chest in your inventory. The "Chest" for the quest however is just an UI Picture shown, and when you click on it, it directly gives you the Medals. There will be no chest whatsoever added to your inventory.
And congratulations on your dragon! :D