Supernatural fans!! here is a place where you can post anything Supernatural
Hey fellow hunters :P
( I know I am very geeky and the subject is kind of dumb but it was all I could think of)
I felt like creating this thread because, well I was bored and Love supernatural :D
so if anyone wants to talk about it or post images or gifs they like this is the place :P
sorry if this is spamming you guys :P
I will start off with some of my favorite gifs (I will try and not post spoilers as I am on season 7)
this is me
<3 Gabriel
I just saw this episode a few days ago and I laughed for ten mins straight.
HAHA I LOVE MISHA AKA CASTIEL
and now for mishas character Castiel the angel!!!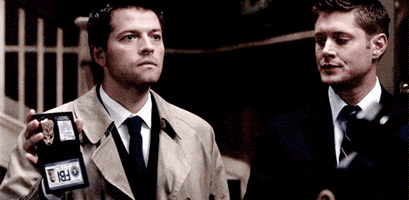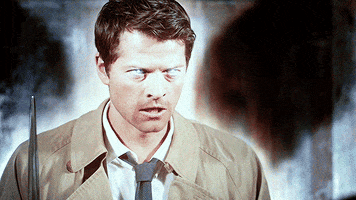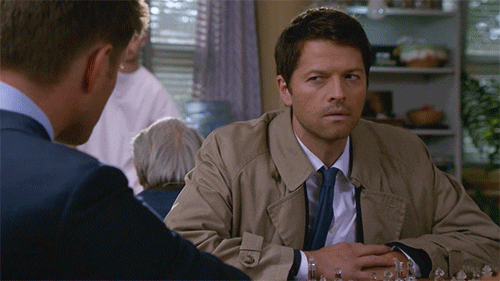 hahah cahere are some of cas's quotes
Castiel: " it is not of import"
And this is Castiels Voicemail when he does not answer the phone:
[Castiels' voice mail] I don't understand why, why do you want me to say my name?
I am sorry I jsut had to put this in
I will keep this person unnamed as it may have a spoiler :P if you want to know you can ask although I bet most of u guys know
I also love/like Crowley
haha this is one of crowleys best quotes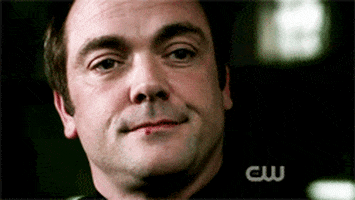 I also love bobby but I will not put gifs up unless u want me to.....
I feel like I have been spamming you guys so I will be done for now
*breaths* now to go do homework
Thu, 03/26/2015 - 15:39
#1
Omg i love this TV serie, I
Omg i love this TV serie, I love anything related to the fantastic.
Here are some gifs i like:
XD Den singing "Eye of the tiger" but you cant hear the sont:\
Big mouth lol!
XD his face!
Den:pudding!
Loool im gonna cry!
Gostbuster!
I was so full else to show but it'll be fine for the moment. XD
If I like most of them, this is their sense of humor, I can not stop laughing.