Stoker Situation
I need some help on the Stoker class puzzle. I know how to do it but I cant get past it. Anyone have any tips for me?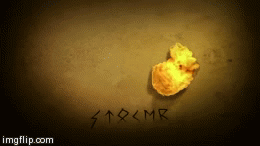 Sun, 04/18/2021 - 14:14
#4
I have a few tricks for the
I have a few tricks for the dropping stones. Before you jump on them angle yourself so that you are facing the end point if possible. That way you don't waste critical seconds trying to turn. Some are just tricky, don't give up. Also, there will be a dropping stone section (possibly the third) where you will have 2 stone pathways after the grill. Walk across the grill (carefully avoiding getting blasted), and then turn your viking left. Shimmy along the edge of the grill till you reach the shorter stone pathway, and then straighten out to jump the shorter path. Also, when you hop on a single stone don't wait, you should be angled, and immediately jump, sometimes turning midair, it reduces your chance of getting dropped through to lava.