Star Wars: Force Awakens: What Did Everyone Here Think?
Tue, 12/22/2015 - 19:16
#51
And that's intellectually with 4 Ls...yes
Tue, 12/22/2015 - 19:14
#52
I really like star wars droids.
BB8 is adorable but R2 is still my favrot character in all of star wars. Also, I do not remember the names of any of the new characters yet except BB8. It seems I always memorize the droids first. And because there was a chat between two people about it earlier I also like C3P0. I feel like he needed a hug after being ignored. No one pays attention to him. Poor guy.
Tue, 12/22/2015 - 19:18
#53
The best people aren't people.
THATS IT.
I AM MAKING THE CLUB.
EXPECT A PRIVATE MESSAGE IN YOUR INBOX IN 90, 89, 87.
WELL?
WHAT ARE YOU WAITING FOR?
STOP READING THIS MESSAGE AND GO.
WHAT DO YOU MEAN I AM WASTING TIME BY WRITING THIS?
YOU'RE THE ONE THAT IS GATHERING DUST!
NOT ME!
YOU!
Tue, 12/22/2015 - 19:25
#54
And that's intellectually with 4 Ls...yes
Honestly, this was my first reaction to Kylo Ren:
KYLO REN
KYLO REN
REN
REN!!!!!!!!!!!!!!!!!!!!!!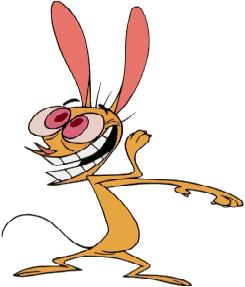 or...Ren as in... RIN!!!!!!!!!!!!

I need to get a life XD.
Tue, 12/22/2015 - 19:26
#55
...
Yep, you definitely need a life.
Care to buy one for 100G?
Tue, 12/22/2015 - 19:28
#56
And that's intellectually with 4 Ls...yes
Nah, I like not having a life :33
Fri, 12/25/2015 - 12:23
#57
Subject do I need why Hmm? Above them can be a Jedi Master, No?
Kylo Ren is like a wanna be Anakin Skywalker.
Highlight the following text for a possible, but minor spoiler that I don't know if it is true or not, but is good for thought: Hayden Christensen aka Anakin Skywalker is rumored to be fight training in Australia for Episode VIII or IX. Minion says, "What?" XD
Fri, 12/25/2015 - 20:09
#58
.
He reveres Vader. And was, according to Rey, afraid that he'd never be as strong as his grandfather.
But what I like so much about him is that he's not another Vader, he's a developing villain, not one in his full glory. Anakin had been on the path to the Dark Side long before he joined Sidious- Kylo, on the other hand, we have no idea. His anger management issues and temptation back to the Light Side, his near-reluctance (at least from my observation) to kill Han; they all gave him character that isn't just your typical bad guy, that leaves you with questions and suspense for the next movie.
his hair is glorious btw
Sun, 12/27/2015 - 17:13
#59
Ren might actually not be the
Ren might actually not be the bad guy, if you know about the whole "bad guy is left handed" trope then Weive already seen that Kylo Ren isn't the true bad guy since he clearly wields his lightsaber in his right hand.
http://tvtropes.org/pmwiki/pmwiki.php/Main/ASinisterClue
Though what's more common in the star wars universe is this:
But I can't help but want this to happen:
Thu, 12/24/2015 - 22:10
#60
Fri, 12/25/2015 - 11:53
#61
Great movie, very glad it
Great movie, very glad it wasn't a travesty. Overall I enjoyed it, with a few exceptions:
I don't like some of the new technological aesthetic they're trying to go with. The blaster Rey gets from Solo, for instance, looks patently rediculous. Also not sure what to make of the T-70's, but that might just be my inner fanboy not being able to let go of the classic T-65 design. I think it's the second wing joint that's making me cringe, what's the point of it? I will however give credit where credit is due and approve of the rear-facing weapons which I've been wondering about for years.
Second is kind of ALL of Kylo Ren. I just can't see him as a threat right now. Maybe that will change with next episode but for now it's...ugh. His saber is growing on me but the character? Not so much.
Fri, 12/25/2015 - 12:35
#62
With the subjects wise this one is. Heed them do you not have to
Me jellin' on Poe Dameron's X-Wing. Me want.
I love the colors of Poe's with the Black and Orange; and the new look X-Wing is growing on me too.
Fri, 12/25/2015 - 21:25
#63
.
Reposting this from the thread on Flight Rising because of how good an analysis this is.
OK! I've actually been wanting to talk about Han Solo's death more and more lately, especially with how big of a thing the 'Emo Kylo Ren' has become. Because, yeah, that is a funny meme, but more and more I'm seeing people say that Ren's character was too emo (like the 'whaaa I hate my parents' angsty teenager emo) as a point of criticism of the character, and whenever I see that, I think, were we even watching the same movie!?

Because if Han's death scene taught me anything, it's that Kylo DID NOT hate his parents.
In fact, he loved them very much, and was VERY close to coming back to the light during that conversation before he killed his father.

First of all Han walked right up to Kylo, if he really hated his father, he could have just killed him right away, as soon as he got close. Instead he stood there, and listened to what his father had to say.

In fact, I think Kylo was already considering going back with Han when he said "It's too late."
I don't think he said that to mean "I don't love you anymore/it's too late for me to change my mind" I think what he meant by that, was it was too late for him to fix what he had done. Keep in mind, at this point in Kylo's life, he has done a lot of terrible things already (think of the villagers killed on his command at the beginning of the movie). Kylo wasn't just thinking of his father with that line, he was thinking of his mother, and his uncle/previous mentor Luke. Kylo had no way of knowing if they would forgive him. "It's too late for me to be forgiven" is what I got out of that line.

And I mean just look at the emotion he has on his face during this scene too. The meaning behind the line "I'm being torn apart" is something that has already been addressed with his character a few times previously in the movie too. It's very clear that Kylo is struggling with the light and the dark this whole movie. That was a heartfelt, honest statement. He really didn't know what decision to make at the time of saying that to his father.
Once again, I believe that at this point in the movie Kylo could have gone either way.

I'm pretty sure even, that when he held his light saber out to his father, it wasn't a trick, he was SO CLOSE to giving up the dark side in that moment.

So yeah, tl;dr, Kylo killed his father not because he hated his father, but because the love he has for his father, and mother, is what was keeping him teetering between the light and the dark.

OH, and PS:
I personally don't think it even worked. Sith get power from anger and pain, and Kylo kept pounding his wound during the fight with Rey and Fin after that. I'm pretty sure he was doing it to use the edge the pain was giving him for the fight.
If simply killing his father was all he needed to fully cut ties with the light, he would have been a juggernaut in that fight, wounded or not. The mere fact that two people with no training in the force, or using a light saber were able to hold their own against him proves that the inner conflict between the light an dark was still going in him.

Who knows if it will matter though once he's finished his training with Snoke. :x
Sat, 12/26/2015 - 13:18
#64
Master Jedi am I, nor do I need not a subject. Who am I?
Who wants Rey to have a double bladed lightsaber?
*raises hand* Me.
We haven't seen a Jedi with a double bladed lightsaber, that was actually good (Clone Wars with the one general turned, so he doesn't count), since the Old Republic.
Another thing, Rey was totally skill-less, as she self taught herself how to use her giant staff. So she obviously knows how to use it. She would just have to convert what she knew with her staff to use alightsaber. And through out the movie you could tell she could learn on the fly and use previous experiences to help her. So she wasn't completely defenseless fighter, no matter what she fights with.
Sat, 12/26/2015 - 13:37
#65
Sat, 12/26/2015 - 13:56
#66
The 18th of December, is it here yes. Episode 7 good gift it is.
I'm been having trouble with adding "not" at the end of my verbs lately.
It should read: "Rey was ***not*** totally skill-less"