Sorry, Gotta Shed Light on This One Real Quick
Fri, 07/16/2021 - 09:39
#51
ITS FINALLY DONE
Yay we finally got sap removed!!!
Thu, 05/20/2021 - 01:18
#54
sheesh my subject
important: - CrunchEroll- an original name and original person
- cruncherolll- saps acc created to impersonate CrunchEroll
difference: fake acc has triple l in name,
pay attention to I and l in game, I is usually smaller and l is taller.Btw when creating a name try not to use I and l in it because they can be easily replaced and someone can basically steal your identity
the following content is innapropriate
Thu, 05/20/2021 - 06:58
#56
sheesh my subject
Of course thats why I uploaded it in first place ;) and of course to confirm that person isnt real CrunchEroll
Thu, 05/20/2021 - 06:25
#58
Oh My God-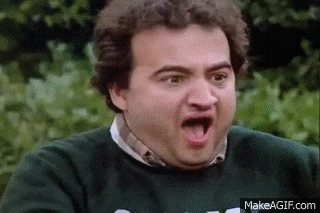 I'm sorry, but does he have horcruxes or something??? How is he still ALIVE AND PLAYING?!?!?!
Ban. Him.
Shame on him
And his cow.
Thu, 05/20/2021 - 09:18
#60
sheesh my subject
I suppose he just got temporary ban, i don't think someone can get "IP banned" the furthest they can do is delete a viking, even if they had the ability to give him IP ban i don't think it would happen because he isn't active much or in their perspective isn't as much of a problem , even tho i strongly disagree with their views :/
Thu, 05/20/2021 - 04:52
#62
WHAT!?
OMG-so, that WASN'T YOU CrunchEroll, I was there. I KNEW SOMETHING WAS OFF.
Thu, 05/20/2021 - 13:53
#63
ಠಿ_ಠ
Yikes, a textbook case of "I'm doing literally every terrible thing I can think of to get attention". Faking serious illnesses, blaspheming, obscene language, de.ath threats, and of course, doing it within a kid's game where they know it will be seen by hundreds of young, impressionable children. :/
They think it's a game. It's "fun" to them, and it's fun to offend people and see how angry they can make someone be. It's either an ignorant kid or an older, fully self-aware adult acting like a child. Either way, given how little has been made in progress concerning the apprehension of these kinds of people in-game, the most we can really try to do is sleuth out how many active accounts he might have and compile it all and just send a ton of tickets in.
I'd say it's definitely possible for someone to be playing multiple accounts simultaneously if they're using both a phone and a computer, or two computers, or what have you. Any device compatible with this game is probably fair game since I don't think servers are exclusive to one type of device (mobile vs PC). As for the same account but different Vikings, ehhhh...??
At this point I'm almost genuinely curious how many accounts this guy may have gone through already...
Fri, 07/23/2021 - 07:03
#65
•<•
Hey, no worries!!
Well, hopefully if he's stopped showing up that means the mods actually took care of the matter. :o
Tue, 07/13/2021 - 14:41
#66
This Guy Needs to Stop
I REMEMBER THIS. I WAS THERE.
Saprinan is a bully with a habit of sending messages for their shock value. He/Her/They want to provoke a reaction, and I would suggest teleporting if you come across them.
They used to always bug me, and send me messages about how they were innocent and they were the victim... they even said it was AnimeNerd's fault. Eventually I got fed up, so anytime I ran across Saprinan, I either ignored them, or teleported away and then invited whoever I was visiting.
I believe Saprinan got hacked and their file (not their account) got deleted, but they just create another... it seems for the sole purpose of trying to provoke reactions.
Dont worry though. We'll all do our part to stop them.
Fri, 07/16/2021 - 00:17
#68
...
Hi. I've also experienced this sort of thing. Will write more about it soon, rn i need to sleep.
Edit: im back.
but first of all, HOW DARE THEY INSULT A GOD LIKE THAT!
i mean im not a Christian, but i still respect all religions.
so, this is what happened. idk if its relevant for this thread but since were on the topic...
one day i was just at the School doing wtv i was doing. then this random person, their user was like XxJacintaXx or smth, and they came and started saying bad stuff with x's and q's. me and some other ppl were telling them to stop, but then there was a Battle Event. so i did it, thinking they would stop. then after that, i saw that person again, saying bad stuff. dumb old me didnt take any screenshots. so again, me, another player, plankerTheSpy, and lots of other ppl were telling him/her wtv they go by to stop. there were so many ppl like us and so many msgs that my chat was lagging so hard. i tried going into FF to make it stop. anyway, the person was still there, and lots of us reported them. (they said their freind cone in the chat)
but anyway, today i saw that yxonne person, but they (thankfully) werent saying anything bad.
plz ignore any grammar/punctuation mistakes :p