Something new for 2023 in SOD
2022 is coming to an end, and I was imagine if for the new year we are going to get something new, examples:
update the store with new more stuff to buy.
update some old dragon models.
a new esxpansion pack.
the possibility to use more coins in the store for purchases.
new skins.
to improve the game in general (PC/MOBILE).
And I was thinking maybe once a year the game should be update with something, otherwise it get's boring (I'm not included the events: summrhildr, dreadfall, ecc...).
Hope for a good 2023 game experience :D.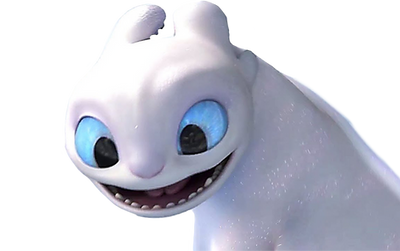 Sat, 11/19/2022 - 17:41
#1
The expansion packs are
The expansion packs are really labor intensive to go alongside the events and unfortunatly some members of the team have implied that the events are simply more reward for their effort. So I'm going to counter suggest that every once in a while they should do a rest event. One where they give the prizes but not much story in order to put more work into an expansion event somewhere else. You know, like a more intense version of the nightlight one. But I think it would be better to just strait win early access to the expansion along with some event related skin for something. Then after a while they could release the expansion proper like they do with the event dragons.
Also, I think they should save their more story driven regular event stories in a mixed bag espansion. As things are currently they put a lot of effort into plots and stuff that only players active during that can experience. Then they have to throw that work away. So maybe those plots should just be compiled into a mixed bag expansion slot within the list.
Same rules as the nightlight thing....the origanal event players are the exlusive experiencers for a while and then eventually those quests are tacked into the mixed bag. Those who are up to date can just ignore its existance completly.
But the expansion thing I wanna see the most is....I want to be able to replay expansions on vikings who already experienced them in a form of diary mode. You don't get the dragons a second time but might get a message of "and this is when you remember getting your _____"
Maybe you could pay a reduced price of gems for a replay if the game needs some money reason to do it but it would probubly just have the storylines anyway (or an also reduced amount of XP).
It kind of sucks that when I reach the end of the expansion train I can't ride again unless I make a new viking. Especially now when the events encourage continued work on existing vikings.
One more bit...I'd like to see an experience share feature. Like, if you get a dragon to its top level it could channel experience to one other dragon you select. Might only work when the high level dragon is your active dragon because otherwise things might get confusing. I think stable quests might already auto split the XP since they have to deal with sometimes not having as many dragons as the slots offer so regaurdless I'm talking active dragon and one inactive that is selected.
I've been reluctant to level my main dragons all the way up because the further you get along the more precious that rare quest experience xp is and I don't want to have to choose between waisting that and playing with the dragon I consider to really be THAT VIKING'S closest partner. But imagine if you could play your favorite and also level one of your kind of inconvenient to level at this point babys.