Something happened with the deathgripper hero skin.
I was just going into dragon customization and accidentally unequipped the deathgripper skin, and i was shocked to find out this:
Somehow, it's not blue how it was supposed to be. I know this was a glitch, but it was one of the most awesome glitches in the game. Now it just looks like one of grimmels plain red/black deathgrippers. Well, if it's really time for the deathgripper hero skin glitch to go, farewell then. This glitch shall be buried with full military honors.
__________________
Welcome To my Signature!(Under Construction and Destruction)
We shall overthrow the Headmaster! Chat Ban is too much!
The Senate Shall Decide his fate!
(And also please bring the blue deathgripper skin back)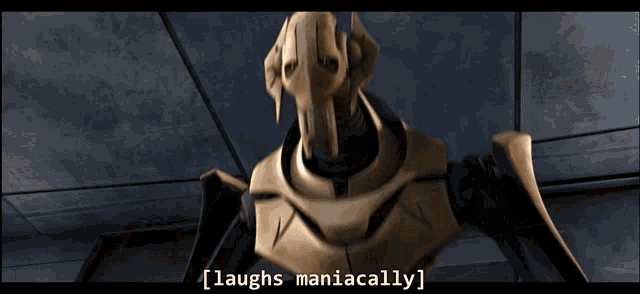 Forum Name:DARTHVADERHEARTME aka Darth Vader, but just call me Darth, or Vader
Name in SoD:XxDarthxRavenxX
Gender:Male
SoD friend code: GNFFN7
Nationality:German (I can only speak a little bit of German, I forgot most of it.)
Place of residence:Thailand
Discord: Vladimir Fikdusimir
Age: classified
Favourite food: Käsespätzle and other German foods, Indian curries, French food, Italian food, a bit of Spanish food, Thai food, some English food, etc.
Favourite dragons: Sword stealer, monstrous nightmare, deadly nadder, crimson goregutter, light fury, thunderclaw, boneknapper, deathgripper
Favourite book dragons: Rocket Rippers, Driller Dragons, Eight-legged battlegores
Least favourite dragons: Spiderwing, mudraker(a little bit), gembreaker, bubblehorn, Mist-Twister, Magma Breather, Luminious Krayfin(a little bit)
My dragons(it's a long list, and check some images of some of my dragons below!):
Scarbearer, female adult rumblehorn
Schwachkopf, male adult rumblehorn
Steeltrap, male adult nadder
Spinesnarl, male adult nadder
Sharpshooter, female adult nadder
Flystorm, male adult nadder
Air Force, female baby nadder
Starbucks, male baby nadder
Bandit, male adult armourwing
Bewilderbreath, female adult groncicle
Sparks and Sparkles, female adult zippleback
Spongebob and Patrick, male baby zippleback
stinky and crazy, male baby zippleback
Bob and Vomit, male baby zippleback
Duras Sisters, female baby zippleback
Muck and Tumble, baby zippleback
IM GONNA BLOW UP, male baby zippleback
Charsoul, male titan monstrous nightmare
Mr Vulcan, male teen monstrous nightmare
Wip wreck, male teen monstrous nightmare
Hot Red, male teen monstrous nightmare
North Star, female teen monstrous nightmare
Girl Hookfang, female teen monstrous nightmare
Champion Whipslash, male adult monstrous nightmare
WAAAA IM EVIL, male teen monstrous nightmare
hundreds of gigawatts, female baby monstrous nightmare
Jabba the Hutt, adult male gronckle
Bulderspitter, adult male gronckle
Amethyst, adult female gronckle
Molten Magmanett, teen female gronckle
Lavaspew, teen male gronckle
Baby Yoda, baby male gronckle
Cheeseburger, baby male gronckle
I ate too many eggs, baby female gronckle
Peter Griffin, baby male gronckle
Sawdust, adult male whispering death
Nosedigger, adult male whispering death
Sky pirate, adult female whispering death
Bloody dirtdriller, adult male whispering death
I EAT COWS EVERYDAY, baby male whispering death
Lil lullaby, adult male thunderdrum
Lady Gaga, baby female thunderdrum
Kiefer, adult male eruptodon
Coaldron, adult female eruptadon
Seethsizzle, adult female razorwhip
Martyrium, Titan female crimson goregutter
Traphoomerang, adult female typhoomerang
Quetzalcoatlus, Baby male typhoomerang
Blistering Belcher, adult female hotburple
lake skater, adult female tide glider
Wormtail, adult male sweet death
Chewbacca, Adult male woolly howl
Snoggletog wraith,Adult male woolly howl
Thornforce, adult female prickleboggle
Toothy, adult male sand wraith
Clawlifter, adult male shovelhelm
The Death Star (I use Dexth cuz of censor), adult male screaming death
XxDeathtrooperxX (Again, because of censor), adult male screaming death
The Shrill Boltbeak, adult male skrill
Sonic the Hedgehog, adult male speed stinger
Ankylosaurus, baby female snafflefang
Snowstorm, Titan male snow wraith
Steam Sprayer, adult female scauldron
Icecarver, adult male shivertooth
Glaivedriver, adult male deathgripper
Gasleak, adult male zapplejack
Deadpool, adult male shockjaw
Triceratops, adult female skrillknapper
Blitzeinschlag, adult male stormcutter
Infernier, adult male singetail
Fish head, adult female dreadstrider
Schwein, adult male buffalord
Stormtrooper, adult male deathly galeslash
Mr Caterpillar, adult male thunderpede
Dry Bowser, adult male boneknapper
Skinripper, adult female grim gnasher
Blawberry, adult female cathastrophic quaken
Scar Carver, adult male ringesnipper
Ruffrunner, adult male night light
Blackburn Firebrand, adult male threadtail
Boba Fett, adult male smitten hobgobbler
Moonfire, adult female flightmare
Panzerfaust, adult male goregripper
Prongs, teen male crimson goregutter
Jing Jog, Adult female flamewhipper
Wasserhose, Adult female raincutter
Pouncer, Alpha male night light
Jawbreaker, Elder male Sentinel
Incognito, adult male changewing
Franz Josef, adult male triple stryke
Opel Manta, adult male seastormer
Flashfright, adult female fireworm princess
Butterbrot, adult male silver phantom
Brute Boltcracker, adult male brute skrill
Dazzlesing, adult female death song
Bloodgeon, adult male graveknapper
Mace Windu, Titan male timberjack
Star Wars Favourites:
-Favourite Star Wars Starships: Imperial Star destroyer, X wing, arc 170 starfighter, Slave 1, Mon Calamari Star Cruisers, Mandalorian Kom'rk class starfighter, Naboo Starfighter, Braha'tok-class gunship, LAAT/Republic Gunship, B-wing, Y-wing (yeah I know it's a lot)
-Least Favourite Star Wars Starships: Xyston class star destroyer, Slave 2, MG 100 Starfortress Bomber
-Favourite Star Wars Vehicles: AT-AT, AT-TE, Separatist AAT, Republic TX-130 Sabre class tank, HAVw A6 Juggernaut
-Least Favourite Star Wars Vehicles: AT-PT, First Order Geavy Scout Walker
-Favourite Star Wars Characters: Darth Vader, K2SO, Chewbacca, Yoda, Cad Bane, Mitth'raw'nuruodo(Thrawn), Ahsoka Tano, Colonel Meebur Gascon and Obi Wan Kenobi
-Least Favourite Star Wars Characters: Wilhuff Tarkin, Kylo Ren(a little bit) and that red Twi'lek from the book of boba fett
-Favourite Star Wars episodes: all except for the Rise of Skywalker
-Favourite Star Wars TV Shows: I like them all
-Favourite droids: BB8, R2D2, K2SO,C3P0 and B1 battle droids
-Favourite Clones: Commander Cody, Fives, Wrecker, Clone Commando Gregor
-Favourite duos: Han Solo and Chewbacca, Doctor Evazan and Ponda spam, R2-D2 and C3-P0, Cassian Andor and K2SO, Obi Wan and Anakin
Other topics, movies and TV shows I like:
HTTYD
Family Guy
The Simpsons
Harry Potter
Countryballs/Polandball
Lord of the Rings
Police Academy
Star Trek
Marvel
Indiana Jones
Top Gun
James Bond(a little bit)
Geronimo Stilton(mainly the kingdom of fantasy)
Asterix and Obelix
Back to the Future
Other games I play:
Clash Royale
War Thunder
Rise of Berk
Titans Uprising
Franz Josef, my triple strike
*Sniff Sniff*
Schwachkopf, the rumblehorn i got for free due to a glitch
Just glidin' with Panzerfaust, ready to destroy the warlord"s gronckle tanks
Snowstorm, the titan snow wraith that looks like it has frostbites all over
Buttorbrot, my silver(or should i say, golden) phantom.
Thats all for now, with more on the way!
Mon, 10/03/2022 - 04:58
#1
Heh, about this....
Actually, that isn't a glitched one. The deathgripper HERO skin is not glitched. It's the one that says warpaint and it's the blue one, the one you pay gems with. The hero skin itself is paid with coins.
So, the glitch isn't d.ead
__________________
Hello there!
WHO AM I?
Name: JadeeBug13 (yes its the same on the game, deal with it), but i prefer to be called Jadee.
Rank: 2 Platnium stars (On my way to 2.5 stars!)
Clan: Elder of The Nightlight Racers. Placing: Temporarily unavaliable due to broken board
Closest Friend: Rosemeralda Norbutt Norston SageSalin Dragonbornofshadows and StarfireDragonStorm
Friend Code: PM me and I'll think about it.
I've been in the forum for a year now, and about 2 years in SOD!
Favorite Dragon: Pouncer the Night Light and Ruffrunner the Night Light (currently have both in adult form)
Dragon Count: I've got 53 dragons currently.
Trophie Count: 4177 (and still going up thanks to racing)
Favorite Event: Snoggletog!!!!
♦♦♦♦♦♦All my Sod Dragons♦♦♦♦♦♦
My Top Dragons:
D.T.: Stormfly Jr. the Titan Deadly Nadder, Pouncer the Night Light and Kalahara the Hobblegrunt
Racing: Pouncer the Night Light
Fireball Frenzy: Strike the Titan Deathgripper and Poison the Dreadstrider
Battle Events: Pickle the Pricklebogger
Levels in SOD:
Adventuring Level: 50 (been that way for 'bout a year now)
Farming Level: 30 (thank you chickens)
Fishing Level: 17 (need i explain why???)
Most dragons range adult to lvl 50 ATM, except for Swordspine and Volcano (please see list if you need explanation)
Fanfic: The Four Tribes of Magic.
Chapter 1: A Secret in a Book Chapter 2: A Secret Rune Chapter 3: A New World
Chapter 4: A Familiar Face Chapter 5: An Answer to a Question
ATTENTION TO WINGS OF FIRE FANS: ALSO DOING A WINGS OF FIRE RP IF YOUR INTERESTED
♦Art Column♦
What I'm doing in the arts community:
♦Doing Edits on other things as well♦
status: currently on hold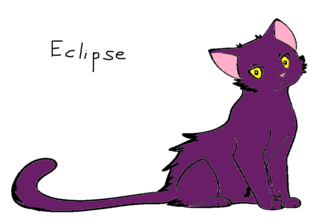 ♦Warrior Cat Character Creations♦
(Click on image to be sent to site). status: currently on hold
My brand-new Signiture Protector, Salamandar the Slobber Smelter! Art credit goes to chameishida
Salamandar may be small, but he is mighty, so dont get on his bad side!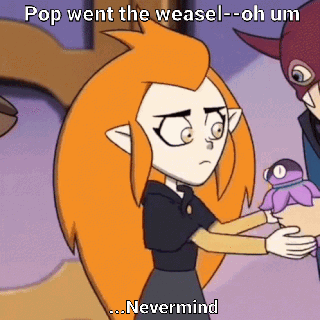 Funny gif I made from a The Owl House scene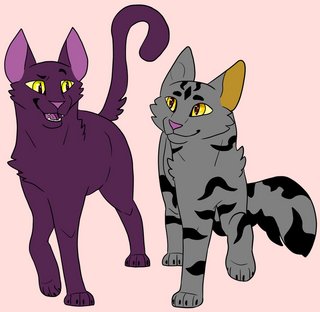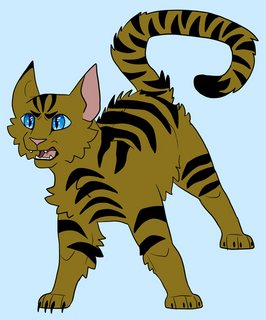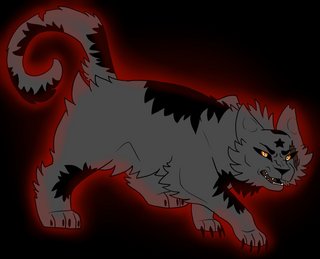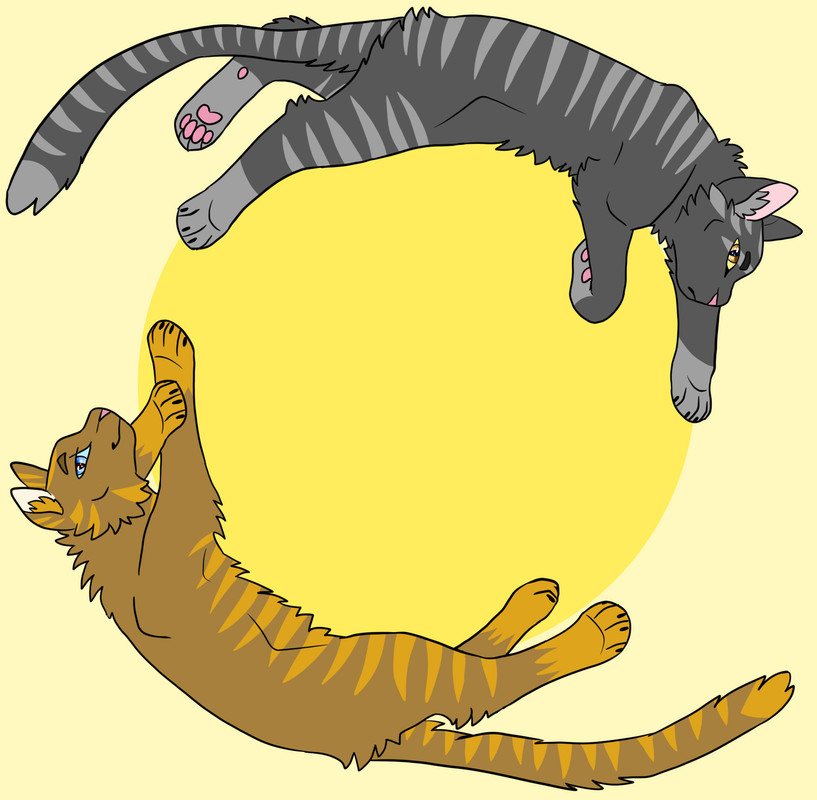 Amazing art of my Warrior Cat characters, Eclipse and Ash Tigerlily Fallenstar and Apollo and Artemis!! Credit goes to Tigerli1y!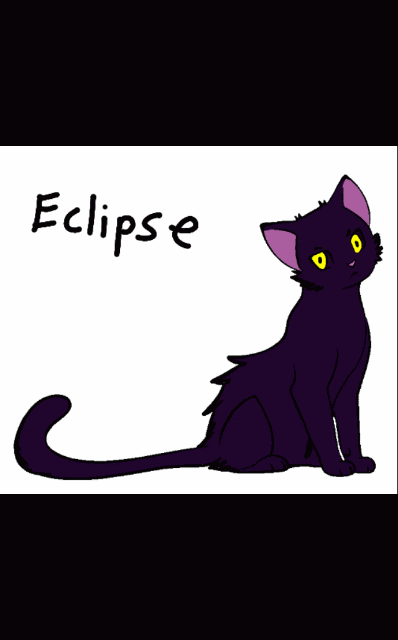 Warrior Cat characters I've made, Gif by me!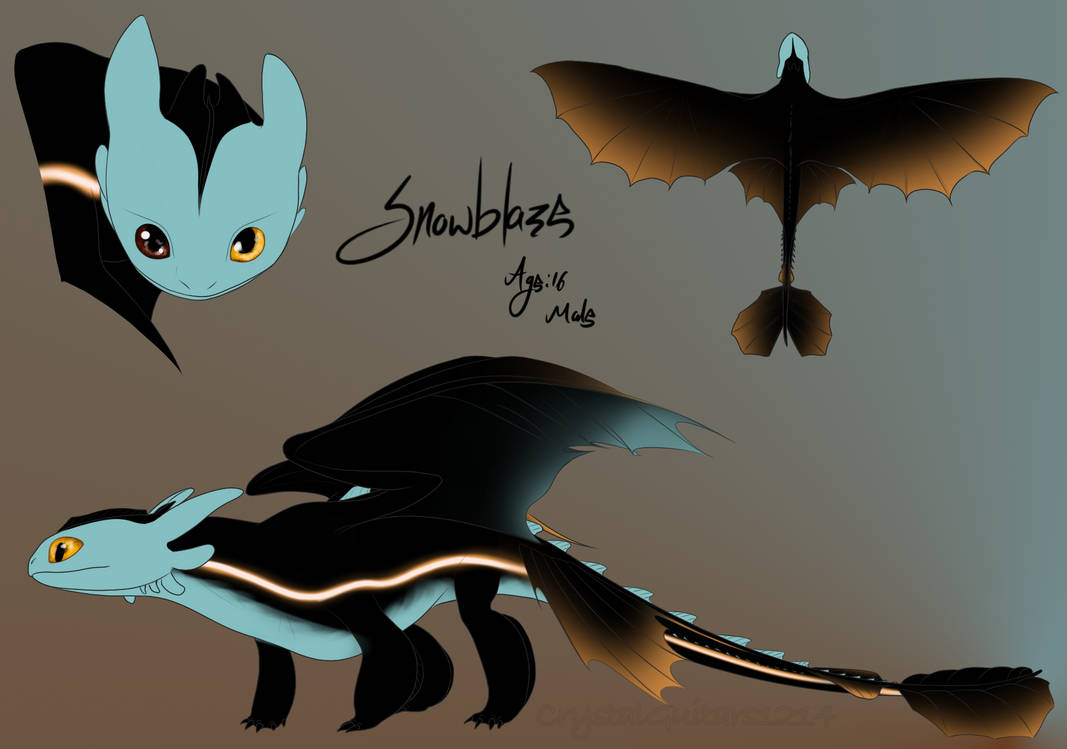 Adopted Nightlight, SnowBlaze Credit goes to DyliehIdol1214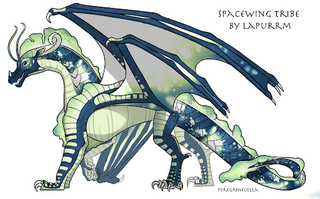 My adopted SpaceWing, Comet! Credit goes to Eclipse Wraith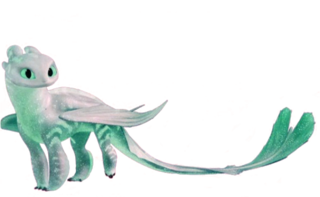 My adopted Light Fury, Moondrop Credit goes to Kailuadragons

Banner for my Racing buddy, Pouncer
Credit goes to Toraphire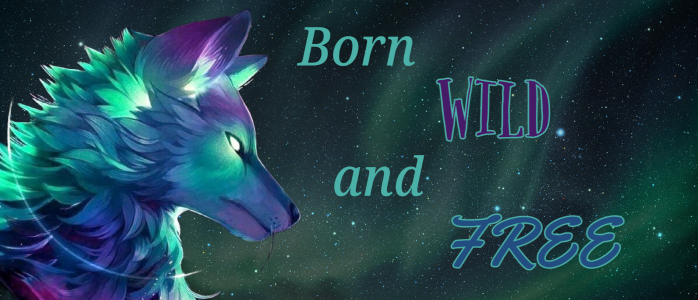 Banner by Shadowtigerkat
Adopted Golden Night Fury Skin that i named GoldenEclipse Credit goes to Chameishida
Night Fury Family pixels Credit goes to Chameishida
Mon, 10/03/2022 - 04:59
#2
Hello there!
Oh okay, thanks for reminding me.
Who's online
There are currently 18 users and 395 guests online.