The solo-win hall of fame!
It's probably happened to all of us: a battle event glitches and the ship won't leave. Now, if you're fortunate (or maybe unfortunate, depending), the battle will end with you alone in the server, so you take home all the loot and glory of a solo win.
This thread is to commemorate these occasions. Post your screenshots of the scoreboard, empty except for your name and impressive score! Maybe mention which dragon's faithful firepower allowed you to transcend the developers expections, and emerge the one and only victor from the battlefield rife with the dangers of Outcast arrows, Berserker boulders, strange unexplained explosions, and always the ship of instantaneous doom! (Am I getting overdramatic here? Probably. Do I care? No. Not in the slightest. XD)
I'll begin with this shot, just taken several minutes ago.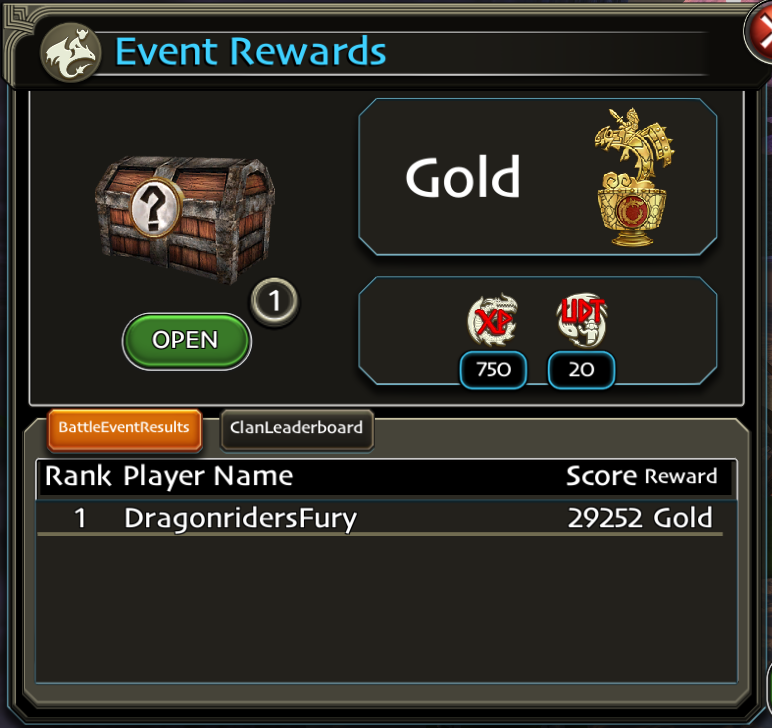 The dragon upon whose wings I was borne to victory in this particular case was Scaleshift, a young male Changewing that I only recently trained. How come no one talks about how great Changewings are for battles?