SoD MOBILE - Take the adventure wherever you go!
MOBILE IS LIVE!!! Gather your boots and shields and take flight with your dragon now with our SEAMLESSLY integrated mobile app that brings School of Dragons to your iPad. Now, you can have the exact same MMO game accessible to you not only online but also on mobile. Pick up where you left off on your endless adventures and soar the skies wherever you are.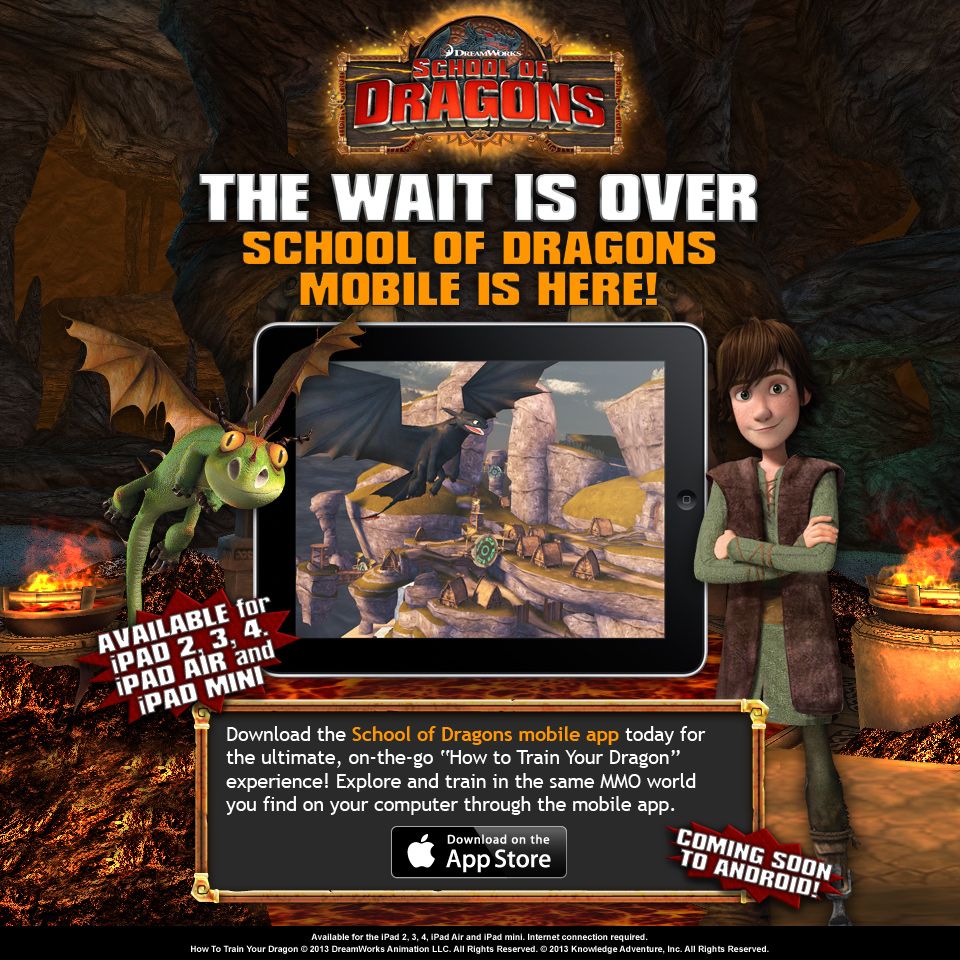 The mobile version of School of Dragons is now available at the iTunes App Store and coming soon to the Android Market! Get ready to enjoy the ultimate SoD gaming experience from your iPad 2, 3, 4, Air, and Mini. Download the app, today, and continue on your interactive journey through School of Dragons! http://Ez.com/iTunesMobileSoD
Thu, 12/19/2013 - 09:36
#1
OH CURSE THOR
why can't you release it for android at the same time! I've been waiting just as long as everyone else but yet I have to WAIT even longer which will probably at LEAST a few WEEKS, probably LONGER, just because I have a different kind of device??!?!? NOT FAIR.
Fri, 12/20/2013 - 03:48
#2
I think the same thing. I
I think the same thing. I have an Android mobile and I'm waiting for the mobile app since the game was released!!! When I heared I have to wait more time, maybe weeks, I got angry! It's not fair!!!
Thu, 12/19/2013 - 10:16
#3
:D
SO EXCITED!!!!!!!
What about an Itouch??