So. Spam happened.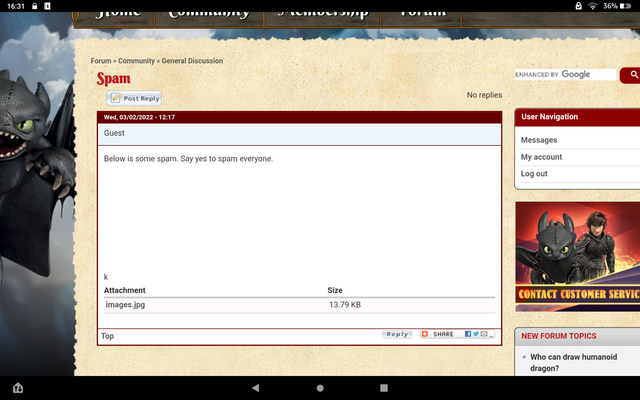 Sat, 03/05/2022 - 09:42
#1
I would like to forget
This person is no longer on the forum, if you saw my post (I ask the Forum's admin to remove the member John Stefan) I wrote everything there and how this member treated us and the SoD team, and I must say that the behavior to the SoD team was really terrible, the words he used were really scary and even if I was mad at someone I would never use such words, it amazes me that he cursed people he didn't know and can live several thousand kilometers from them. Thanks to GoonyBard's quick response, this member has been deleted. I hope that it will not happen again and such a member will not appear here on the forum.
Regards Marryboron
Sat, 03/05/2022 - 11:59
#3
......
That's okay :-) and how long have you been playing? And your favorite dragon? this is how I ask every new forum member / player :-)