So in honor of this event hybrid making screaming d.eaths even freakyer looking....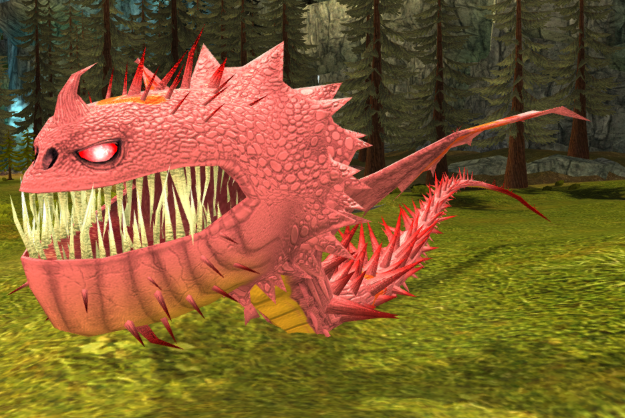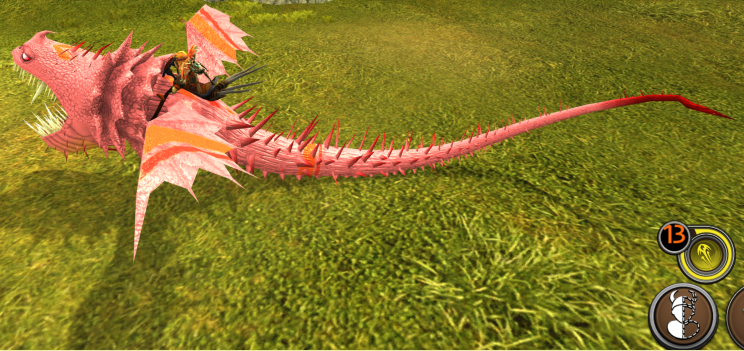 I made a screaming d.eath pink. The event armed one of my side vikings with an egg...and this is what I did with that power. Their name is Nightmare Plushy and I have already forgotten what their gender was suppose to be. Despite this I really like them. Long ago I saw a pink screamy hatchling in the hatchery. While I didn't act on it then, it was burned into my mind. Perhaps this is that baby. Welcome to the family, Nightmare Plushy. Become Berk's version of scary clowns and strike ironic terror into everyone who crosses too close to your path in the last days of d.readfall. There is after all...still a LITTLE bit more time to celebrate.
With you and my also pink Chimeragon nobody will ever underestimate my favorite color again! MWAHAHAHAHAHA!
Sat, 11/05/2022 - 07:02
#1
Genuinely, I do think Pink
Genuinely, I do think Pink screaming death can be pretty scary and pretty fitting. It's reminding me of pink fleshy bits and muscles. i love Nightmare Plushy!
Tue, 11/15/2022 - 09:09
#2
All hail Lord Nightmare Plushy!!!!
Nightmare Plushy, our lord of halloween!
Jack Skellington just got an update,,
If I ever *do* work up the gems to get a screamy of my own, I may (steal) ahem, borrow inspiration!