Shrieks from the Shadows: It Came from the Cave- Chapter 4
I have at long last returned to give you this chapter! I know, this one is overdue by a few days. Long story short, this was the chapter I was expecting the most trouble from, and it did not disappoint. I was hoping that it would be a short chapter that was packed to the brim with fun and excitment, but the story went, "Nope! We're going all out here!"
Additionally, I needed to give this chapter a proof read, and that delayed me an extra day or so. There's more to this, but I'll save that until after the chapter. And, on that topic, I will have a breif announcment after this chapter, so please stick around to read that.
Now, as always, please feel free to leave a comment or some feedback. I have some big things in store for this chapter and the next one, and I would love to know if you think I did a good job with things.
With that being said, please enjoy chapter 4!
__________________
Important announcement!
AFTER ALMOST A YEAR OF PROCRASTINATION, LINKS TO MY FOURTH HALLOWEEN STORY ARE NOW UP IN MY SIGNATURE!
PLUS, CHAPTERS OF MY FIFTH HALLOWEEN STORY ARE CURRENTLY BEING WRITTEN/POSTED.
AND THE FIRST THREE HALLOWEEN STORIES WILL SOON BE EDITED AND EXPANDED!
LACK LUNASON
(I figure you've probably already figured that out, but I thought I'd play it safe.)
Hi, I'm Lack Lunason. I'm called that because I lack many things, and I'm a lunatic. I just put son on the end to make it sound more like a viking name. I'm also a Christ follower.
Here are just a few more things about me:
I am a procrastinator.
I'm pretty nice (mostly).
I am most definitely kind (don't listen to those that say otherwise).
Adventurous.
Lazy.
A dreamer.
And I'm slightly crazy.
I've been around SoD for a long time. I think I was one of the first thousand to leave Berk and sail to the school. I'm happily part of the bold clan known as POTATO BROTHERS. I have over four-thousand trouphies, although, I don't like racing much. On the other hand, I'm a Master Farmer. (Don't you dare ask me how fishing is going! We don't speak of that!)
On the ranking on the forum, I've completed/on the following: Jarl, Forager, Wilderness Explore, Viking Warrior, Dragon Trainer, Drott, Dragon Master, Chief, Berk's Power Player, and......
SUPREME VIKING CHAMPION
(Respect my Authority!)
[because no one else will]
(Sorta) Current Trophy Count:
4725
Now onto some random stuff. This part will grow over time.
WARNING: THE REST OF THIS THREAD IS GUARDED BY....
BAT-MAN THE VAST (Also known as Bat-Stoick)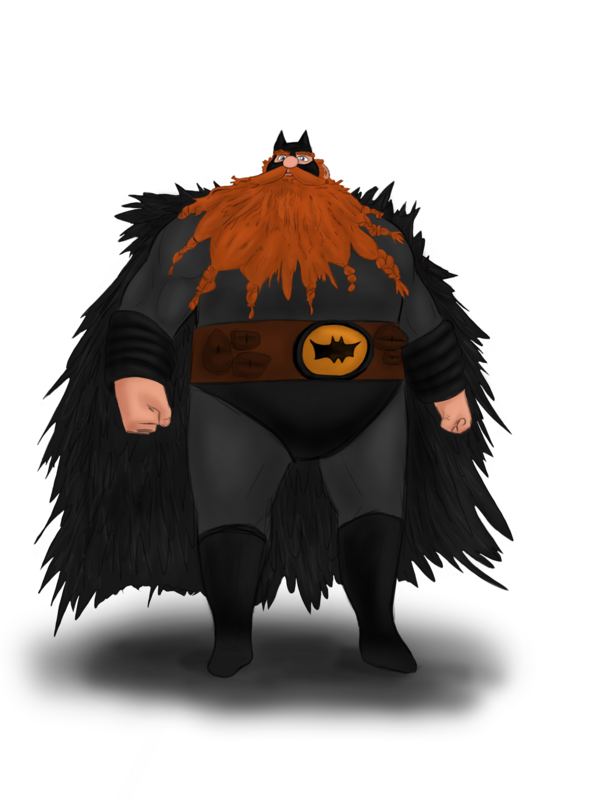 (By The Dragoness)
Fan-Fiction And Short Stories:
Shrieks From The Shadows Series:
Once Bitten, Twice Shy
Chapter 1 Chapter 2 Chapter 3 Chapter 4 Chapter 5
The Terrifier
Chapter 1 Chapter 2 Chapter 3 Chapter 4 Chapter 5
What Lurks in Ebony Swamp
Chapter 1 Chapter 2 Chapter 3 Chapter 4 Chapter 5
It Came from the Cave
Chapter 1 Chapter 2 Chapter 3 Chapter 4 Chapter 5 Chapter 6
Under the Surface
Things I am a Fan of
How To Train Your Dragon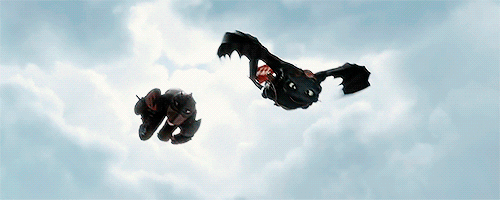 GODZILLA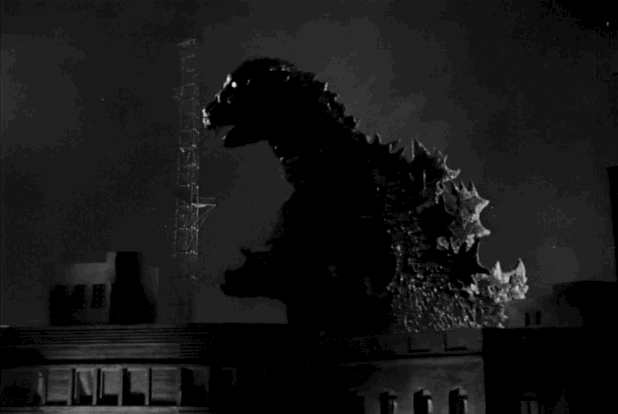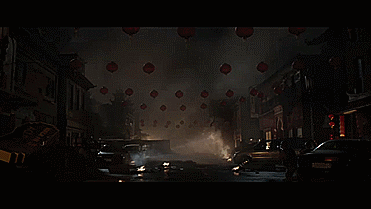 TEEN TITANS
Quotes I love
"Once I set the sea alight with a single fiery breath....
Once I was so mighty that I thought my name was death....
Sing out loud until you're eaten, song of melancholy bliss....
For the mighty and the middling all shall come to THIS...."
The Green Death, How To Train Your Dragon: book 1. Cressida Cowell.
"WE WILL FIGHT THEM ON THE BEACHES! WE WILL FIGHT THEM IN THE BRACKEN! WE WILL FIGHT THEM IN THOSE BOGGY MARSHY BITS THAT ARE SO DIFFICULT TO WALK THROUGH WITHOUT LOSING YOUR SHOES! WE WILL NEVER SURRENDER!"
Stoick The Vast. How To Train Your Dragon: Book 5. Creessida Cowell.
"I sailed so far to be a King, but the time was never right.....
I lost my way on a stormy past, got wrecked in starless night....
But let my heart be wrecked by hurricanes and my ship by stormy weather....
I know I am a Hero...and a Hero is....FOREVER!
In another time, another place, I could have been a King....
But in my castle's ruined towers the lonely seabirds sing.....
I burned up my Tomorrows, I cannot go back ever....
But I am still a Hero....and a Hero is.......FOREVER!
Up with your sword and strike at the gale......
Ride the rough seas for those waves are your home......
Winters may freeze but our hearts do not fail.....
Heroes.......Hearts......FOREVER!
You are never alone if the sea is your friend......
Riding the waves of impossible quests.....
If it doesn't end well, then it isn't the end.....
A Hero.....Fights.....FOREVER!
The hero cares not for a wild winter's storm.....
For it carries him swift on the back of the wave.....
All may be lost and our hearts may be worn.....
BUT A HERO.....FIGHTS.....FOREVER!"
Grimbeard the Ghastly's Last Song. How To Train Your Dragon: Book 11 and 12. Cressida Cowell.
That's about it. I give full credit for...well, everything, to GOD. Have a good day.
Bye for now!
FURTHER CONTENT IS UNDER CONSTRUCTION
.
.
.
.
.
.
.
.
.
.
.
.
.
.
.
.
.
.
.
.
.
.
.
.
.
.
Wait, you're still here?
Mon, 10/25/2021 - 22:15
#1
CHAPTER FOUR Close
CHAPTER FOUR
Close Behind
Isabella and Jeremy's house seemed to shudder as the giant monster attacked. Curled up on the floor, I could hear the boards and beams above me crack from the force of the assault, and I knew that the house would protect us just as well as a snail's shell would protect it from a hammer.
"Everybody, move!" Jeremy yelled from somewhere nearby Then hands grabbed me and pulled me up, forcing me to my feet. I turned and, to my surprise, saw Isabella.
Grabbing my wrist and tugging me towards the door, Isabella shouted over her shoulder, "C'mon, Crystal! We have no time to lose!" I followed her lead, running as fast as I could for the door, but I still took a glance behind us. My heart pounding, I watched as the window blew apart, shards of glass flying inwards towards us and littering the floor. Then I saw the something that broke the window as it came into the room, and I realized instantly that it was the creature's long tail. In the light of the room, I took in the details for the first time. The tail itself almost seemed armored, like that of some sort of beetle, and the end came to an elegant curve. The size of the beast's stinger was comparable to a sword, and it looked no less sharp. Then the tail glided back out the window frame and into the night.
By now, Isabella had pulled me out of the room and into the small hallway right outside, where the stairs sat a few feet away. We were three steps down when I locked my legs and forced Isabella to a stop. She looked up at me, a mixture of confusion, terror, and fury on her face, but, before she could say anything, I asked, "Where's Jeremy?!" Her eyes went wide and we both turned around, peering back into the Study.
We spotted him immediately, standing at his desk, splinters raining down around him. I could tell that he was messing with something, but I couldn't make out what from where we were. However, he seemed super intent with whatever he was doing, barely noticing the chaos around him. Finally, he finished up whatever it was he was doing and started running towards the door, a strange object in his hands.
He was halfway to the door when there came a loud cracking noise, and Jeremy was showered in wood chips and debris. Pausing for a moment, Jeremy looked up, though I could not tell what exactly he was looking at, but all the color ran away from his face. He began to stagger towards the door, then turned and began sprinting as fast as he could at us. "GO! GO! GO!"
"What was the hold up?!" I demanded as we all practically leapt down the stairs, the cacophony of destruction only getting louder behind us. Before Jeremy could answer, I spotted what he was holding. It was a medium sized tarp, and, underneath, a small glass container. "You did not stop to get that fungus!" I yelled at him, the urge to hit him overriding my fear of the situation for a moment.
"Hey!" he shot back as he reached the lower level, "It took a lot of work keeping this alive, and I'm not letting that thing ruin it!"
I expected Isabella to jump in—undoubtedly to take my side—but she ignored our argument. Instead she said, "It's not safe in here anymore. That thing will get in here in a matter of moments, assuming the house doesn't collapse first. We have to leave. Now!"
I was actually surprised by how calm Isabella seemed now that we were out of the initial attack. Her level-headed thinking helped me organize my thoughts. "Do you two have a car we can use to get away?"
"I wish," Jeremy grumbled. "We just get around by walking and riding bikes."
"Our bikes are around back," Isabella told me. "We can retrieve them rather quickly." She paused as the entire house shook again, and we heard the distinct sound of something big breaking. Isabella shook it off quickly and asked me, "Where's your bike?"
My mind seemed to clog up for a moment, but, when it at last recovered, I felt my heart miss a beat. "I left it out front, in the driveway."
"That's not great," Jeremy muttered as Isabella told me, "You have to go get it. We'll be right behind you as soon as we get ours. Just be stealthy and this thing should leave you alone." She turned to go find her bike, but she quickly added, "Oh, and be sure to not leave before us. That would only make things more complicated for the three of us."
Nodding my head, I took four steps towards the door before what she had told me sunk in. I spun around, about to demand to know what lunacy fueled Isabella's thinking, but her and her brother were already slipping around a corner and out of sight. I considered going after them, but then the house violently shook again, reminding me that a giant monster was currently tearing its way inside. And that was all the motivation I needed to whip around and scurry back on towards the front door.
My heart pounding furiously in my chest, I opened the door a crack and peered out, terrified that the second it was open, the creature would lunge out of nowhere and attack. However, it didn't deviate from its attack upstairs, so I had no excuse not to slip out onto the porch. Pausing for a moment, I scanned the front yard, searching for where I had left my bike. It took me a moment, but I at last noticed its outline in the grass. It lay on its side, pieces of shingle scattered around it, but it was luckily undamaged.
Taking a breath to steady myself, I began creeping forwards. I froze in terror when the porch's steps gave a mighty creak, but the beast must not have noticed it over the ruckus it was causing. So I kept going, inching towards my bike with the utmost caution. It didn't take me more than a minute, but it felt like an entire eternity. At last I knelt down, wrapped my shaking fingers about the handlebars, and hoisted my bike upright. A very, very loud voice in my mind shouted at me to hop on it and ride away as fast as I could, but I found the resolve to stand fast. I had to wait on my friends, no matter how long it took.
As I stood there, my eyes started to drift upwards towards the roof. I really did not want to look up there, but I needed to make sure that the creature was preoccupied with its chaos. I stared up, my eyes searching for the beast. I was surprised when I didn't see it at first, but then the tail whipped through the air and caught my attention. Squinting in the poor moonlight, I realized that the creature was on the far side of the house, shielded from sight by the slope of the roof. Judging from the ripping and shattering noises, it was completely oblivious to the fact that I was outside. As long as it was distracted, me and my friends stood a good chance of slipping away.
My attention was pulled away from the beast as the front door opened again and out came the siblings. They were both carrying their bikes, though Jeremy seemed to be struggling a little, as he had the glass container tucked under one of his arms. They silently made their way down the steps and over towards me, glancing behind them to make sure the creature had not noticed their departure. The second they came up next to me, Isabella looked me in the eye and nodded, signaling me to get ready to ride. We both mounted our bikes at the same time, aiming them towards the long driveway that zigzagged away into the forest. Jeremy was right behind us, but he seemed to be struggling somewhat with everything he was holding. I quickly held out a hand, offering to help, but I unfortunately was too late. Jeremy's bike slipped from his grasp, and, as we watched in horror, it clattered onto the stone driveway.
All three of us froze as we waited to see what would happen next.
The first thing we noticed was how quiet everything had gotten. The silence was deafening, only disturbed by the wind blowing through the trees. Ever so slowly, all of us turned out heads to look behind us. Up on the roof, the long, thin tail slowly twisted and spiraled downwards out of sight. Then, rising over the slope of the roof, came a long, thin shape. Though the lighting made it impossible to make out anything but the outline, it was obvious that the dark oval was the creature's head. In the midst of the form, there were two white orbs. They glistened like pearls, and it was clear what they were. They were eyes.
The creature stared down at us from its perch, like an owl watching a mouse.
"Go," Isabella whispered, her gaze locked on the creature. "GO!"
I needed no more prompting. Without a second thought, a hurled myself forwards, peddling as fast as I could. Isabella was right behind me, her body leaned forward as far as she could, and her bike's tires spinning to almost a blur. Jeremy soon followed us, though he was a few yards behind. For whatever reason, he had not abandoned the glass container, and had instead placed it between the handlebars, his head resting on it in a pathetic attempt to keep it secure.
We had barely gone ten yards when we heard a thunderous crash behind us, followed almost immediately by a rapid popping noise. We all realized the truth at the same time; The creature was pursing us! And, judging by the sound, it was gaining fast. I dared not look back though, instead diverting all my attention on peddling faster. However, if Jeremy's scream was any indication, he had looked behind him.
But, before the creature could catch any of us, the driveway began steeply slopping downhill, and gravity pulled us away faster. The trees began whizzing past us, and the road curved one way and then another. I had to focus just so that I would not go sailing off the path and straight into a tree. The bumps in the road also did not make things any easier, as the bikes bounced at random, nearly launching us off course.
The worst part of it is that we were neither gaining or losing ground to the creature behind us. It simply stayed the same distance, the popping and stomping of its feet a constant reminder of the peril that we were in.
At long last, my eyes spotted a glorious sight. Up ahead there was a gap in the trees, where the driveway met the main road. That meant we were getting close to town…and to help. But my happy thoughts could not last as, within mere seconds, we were upon the main road. As we shot out of the tree line, the ground immediately leveled out, which meant our speed advantage would not last long. But I wasn't about to give up hope, as I saw the first few houses just up ahead.
"Follow me!" I shouted, trying to quickly calculate the best route of escape. I knew that, just up ahead, there was another steep slope, which should momentarily give us a boost. As we entered the outskirts of town, I glanced all about, hoping to spot help, but there was nobody around. Our shadows, thrown out by the street lights, zipped across the pavement next to us as we fled the creature. We could hear it advancing again, its steps getting ominously close.
Right when it was almost on us, I shouted, "TURN LEFT!" Leaning as far as I could, my bike slid around a sharp corner and began heading down a wide road, which, as I had planned, sloped downhill once more. I heard Isabella and Jeremy make the turn too, but the creature seemed to struggle to make such a quick change in direction. There came a crash from behind us, and a very brief pause from the creature's scuttling legs. But it did not last long, and once more we were fleeing.
The buildings, both houses and small shops, whizzed past us, but there was no sign of anyone. My eyes lit up as we passed by the well lit gas station, but even it sat empty. I barely had any time to notice, however, as we were already zooming by. For now, it looked like it was up to us to escape.
That's when I noticed a new problem. "No, no no!" I practically cried as, once again, the road began leveling off, taking away our speed advantage. Looking up, I saw another horrible sight. We were coming to a four way intersection, and the road straight ahead led to the bridge out of town, where my parent's shop sat not for beyond. If we were to continue that way, we would have no hope of escape. My mind rapidly tried to figure out the best course of action. We could either go left or right, but I didn't have long to decide. I frantically tried to remember where each road led, but it was difficult to think with the current stress, as if my mind had turned to sludge.
Acting on instinct, I turned the handlebars of my bikes and struggled to turn to our left. It was a very difficult turn to make, but I somehow made it. Judging from the sounds I could hear—I was too frightened to look back—Isabella made the turn with relative ease. Jeremy on the other hand struggled, and I heard him furiously mutter something that ended with, "my container!" Still, whatever difficulty he was dealing with, he managed to recover and began peddling faster to catch up. Then came the chaotic crashing of the creature. It sounded as though it once more had trouble making the turn, and I was pretty sure I heard a tree crack as the beast crashed into it. But yet it still followed.
The road began to curve back towards the neighborhood, and the glow of the houses redoubled my resolve. The only problem was that there was no more downhill between here and there. It was all up to us.
"What's the plan?!" Jeremy shouted from behind me and Isabella, the pain in his voice clearly showing that he would not be able to keep up the pace much longer.
"Make it to the houses!" I shouted back in response, unnerved by how weak my own voice sounded.
"Then what?" he asked. I didn't respond. I had no idea what to do once we made it to the houses. That was as far as my plan went.
The buildings came closer and closer, but so did the sound of the footsteps behind us. I wasn't sure if we could make it. Even if we did, it would take miracle for us not to be picked off within the first thirty seconds. And yet there was nothing else to do but peddle on.
Finally, to our relief, we reached the first house. But the lights were off inside, and there was no car in the driveway. In fact, there was no one out and about on the entire street. It was as I scanned the street that I noticed a road deviating off to our right. "Turn!" I shouted to my friends, making another quick change in direction. Just as I had hoped, me and my friends made the turn with little difficulty, but the creature struggled, buying us a little more room.
Whatever victory we had achieved vaporized immediately as we saw what lay before us.
The road came to a dead end at a roundabout roughly twenty yards ahead. Sure, there were houses, some with lights on and cars in the driveway, but they would give little protection against the creature. My eyes wide, I realized that we had no way out of this. The creature would surely catch us.
"Well, forget this!" Jeremy shouted from behind us. The next thing I knew, there came a crashing and scraping noise, followed by Jeremy shouting, "OW! OW! OW!" Though the thought terrified me, I couldn't help but look back to see what was going on. My mouth dropped open at the sight. There was Jermey, his bike abandoned in the road, and the glass container held high over his head. He was sprinting down the street, the look of a madman on his face. Then, to my shock, he hurled himself over the curb, and I momentarily lost sight of him as he sailed down a small grassy hill. A second later, he rose back up to his feet and began his mad dash again, running parallel to the road. That's when I saw what he was running towards and understanding dawned in my head.
Jeremy was be-lining it towards a long and wide storm drain that was buried into the hill. Even though I was riding fast, I watched on as Jeremy threw himself forwards, and scurried into the metal tube, pushing his science experiment before him, as if it was his child that must be protected. The storm drain was just barely wide enough for him to fit, but he managed to disappear inside just as the creature slammed one of its thin, grotesque legs right where he had been.
That's all I had time to see before my bike swayed dangerously and I returned my attention to the road. Isabella and I where still rapidly running out of road, as the houses before us came closer and closer. The second that creature abandoned its hunt for Jeremy, the chase with us would be back on, and we would surely lose. Unless we did something crafty like Jeremy, we were doomed. So, even though my mind was clouded with fear and worry, I forced it to try and think up an epic escape.
Luckily for me, I needn't bother. Isabella had apparently been way ahead of me, and had already decided on a course of action. Bad news was that she did not have enough time to discuss the details of her plan, and the minimal instructions she gave me were less than helpful. "GO STRAIGHT TO THE STORM DRAIN!" she shouted as she veered her bike to the left, beginning to circle back. "I'LL DISTRACT THIS THING!"
"WHAT?!" I screamed back, not believing what I had just heard. But it was too late. Isabella was already gone, steering back the way we had come. My eyes went wide as a realization hit me, and, as if my mind wasn't busy enough, I was filled with internal conflict. I could either keep ridding forwards and hope for the best, or I could blindly turn around, go towards the creature, and maybe not get annihilated in the first half second as I fled to a small tunnel concealed in the dirt.
However, before I had even fully made up my mind, I was already in the motion of turning back towards the storm drain. A desperate and panicked scream coming out of my mouth as I went, my eyes locked onto my target, tuning out everything else, and my legs peddled as fast as they could. Off to my right, I could hear the creature rapidly moving, and I knew that, somewhere over there, Isabella was risking her life for the chance of escape.
My bike jostled as I hit the curb and, next thing I knew, I was tumbling down the gassy hill. I couldn't tell which way was up and which was down, shapes and colors spinning all about. Finally I rolled to a stop and pushed myself up to my feet. There, ten feet in front of me, was the opening to the storm drain. Without hesitation, I darted forwards. My feet slammed into the grass as I struggled to throw myself forwards. The second I was within range, I dove headfirst towards the opening.
"Oof!" I groaned as I slammed onto the cold metal. I still wasn't completely safe though, so I crawled forwards, my right knee getting scrapped up in the process. I only stopped when I bumped heads with Jeremy. "Sorry," I instinctively muttered.
Jeremy didn't care though, and instead asked, "Where's my sister?!" I opened my mouth to respond, but I paused as I heard rapid crashing noises outside. We both froze a second, listening to the chaos, our minds filled with horrible possibilities. That's when Jeremy shook his head and said, "I'm going out there."
He began backing up, heading towards the opposite opening that I had come through, but I grabbed his jacket's collar. "You can't. It's too dangerous!"
"That's my sister out there!" he snapped at me. Even though the tunnel was only illuminated by the soft glow of the fungus, I could see the cold glint of fear in his eyes. His collar slipped free of my grasp and he continued backing towards the exit of the storm drain.
Just as he reached the edge of the tunnel, something blocked him. Looking over his shoulder, Jeremy saw what it was and asked, "Isabella?"
"MOVE!" she shouted as she frantically forced her way forwards. He obeyed in an instant, making room for his sibling. No sooner had they both entered than the creature's leg swung by the opening, trying and failing to scoop Isabella away.
Jeremy and Isabella clambered to safety as the creature slammed its leg down again. We paused, all looking towards the opening to see what would happen next. Then the entire storm drain shook as she creature slammed down on the earth directly above us. We were all knocked down from the pure force of the impact. We didn't even get a moment to recover before the creature attacked again. With each crash, we became more aware that we would not be safe in here for long. If that creature could break through the roof of a house, it would have no trouble decimating a foot or so of sod to get to us.
And then a new sound split the night.
At first we just heard a metallic crashing noise, but it was instantaneously followed by a loud and blaring noise. The crashing above us stopped immediately, giving us enough time to push ourselves off the freezing metal and get our bearings. That's when I realized the new noise was a car alarm. The creature must have set it off by accident.
Rapid popping emanated from above us, and I subconsciously stared up, trying to piece together what must be going on. I listened intently, wondering what would happen next. Unfortunately, the creature decided now was the perfect time to unleash another one of its yowls. As soon as it began, it drowned out everything else around me. I couldn't hear the car alarm, the creature's footfalls, or even my own thoughts. The entire storm drain seemed to dim from my vision.
Next thing I knew, I was opening my eyes and staring at the shadowy roof of the storm drain. It took me a moment to realize that I was lying on my side, and a few more moments to realize that I could no longer hear the creature outside. All I could hear was the blasting screech of the car alarm, and my own breathing.
I pushed myself up and looked down the tunnel, spotting my friends recovering as well. Jeremy was the first one to speak. "Well, that was fun. But let's never do that again."
Isabella only responded by glaring at him.
Opening my mouth, I went to say something back, but then I realized that something had changed. The car alarm was gone. Listening intently, I could just faintly hear someone's angry voice. If there was someone out and about, perhaps it was safe enough to leave our hiding place.
"I think we might be able to leave now," I told the other two.
"I'll go check it out," Isabella said, backing towards the far exit of the storm drain. Reaching the end, she stood up and disappeared from sight. Jeremy and I waited and listened, terrified that, whatever that thing was, it would suddenly reappear and attack again. But nothing happened. At last, Isabella returned and peeked her head into the storm drain. "We're good. It's gone."
"Thank goodness," Jeremy muttered, crawling towards the exit, the glass container tucked under his arm. I was close behind him, and soon emerged into the cool night air. I followed the siblings up the grassy hill and back to the street, but, wherever I looked, I could see no sign of the beast. But I did see a really furious dude examining his bashed up car. He seemed to be quite upset with his loss, so much so that he didn't even notice us.
Isabella sat down on the curb, placing her head in her arms, and taking a moment to regain her energy. Jeremy practically threw himself down next to her, resting his head on the concrete as he splayed out into the road. I quickly joined them on the ground, sitting cross legged on the opposite side of Isabella. All three of us took a minute to silently recover from what had just occurred.
At long last, I asked, "What now?"
"Dude, don't rush me," Jeremy told me, taking a deep sigh. "For now, I just wanna lie here and pretend we didn't just go through all that."
"We don't have time for you to rest," Isabella told her brother. She turned her head towards me as she said, "We have to head back to our house."
"What?!" I asked in shock, just as Jeremy demanded, "Are you crazy?"
Isabella brushed a strand of hair out of her face as she said to her brother, "You know as well as I do that we've got to get home."
"No I don't!" Jeremy argued back, sitting straight up. "That thing came to our house and ripped it to shreds. Assuming our house didn't collapse in on us, I don't want to sleep in a place where a giant creature literally just attacked!"
"I agree with Jeremy," I nodded.
Isabella glared at me out of the corner of her eye before she said to Jeremy, "As much as you might not like it, that's what we have to do. Where else would we go anyways?"
"Literally anywhere else would be fine!" Jeremy shot back.
"You guys could stay at my house," I instinctively offered.
"See?" Jeremy said, gesturing at me. "Way better place to stay."
I could feel Isabella tensing up as her rage built. "You know as well as I do why we can't stay the night at her house."
"No, I definitely do not!" Jeremy argued, his voice raising in volume. "We could easily spend one night away from that house!" He gestured back up the mountain and towards where their house sat. "I see no reason not to take up dear Madam Crystal's offer."
"Jeremy," Isabella growled at her brother dangerously.
"No. I've made up my mind," Jeremy said, getting to his feet. "You may be the better planner out of the two of us, but I am the older sibling. Thus I am deciding that we are taking shelter for the night in the lovely house of a trusted friend." Isabella opened her mouth to argue, but Jeremy held up his finger to silence her. "If you have a problem with my decision, we can discuss it in the morning…as we head back up to the house."
He began wandering off down the street, humming to himself as he went. I got to my feet to follow him, but paused when I saw that Isabella hadn't budged. She took a moment before looking up and saying to me, "He's annoying and stubborn."
"But, in this case, he's right," I told her. Extending my hand to her, I asked, "You coming, or what?"
Isabella didn't say anything, but she took my hand and I helped her to her feet. I glanced down the street to see Jeremy staring at us. Waving his arm, he called out, "Come on, slowpokes! I don't want to stay out in the open longer than needed."
"Aren't you forgetting something?" I asked him.
"What?"
"The bikes." I pointed at where our bikes lay a few yards away.
"Oh…"
* * * * * *
The second I opened the front door to my house, I heard my mother's worried voice. "Crystal, where have you been?" She rushed into the room, and I could see the stress in her eyes. She didn't even seem to notice Isabella and Jeremy, who stood behind me.
After my mom let me go from a tight hug, I gestured at my friends and said, "This is Jeremy and Isabella. Their house was attacked by the creature, and I was hoping they could stay here for the night."
"Absolutely," my dad said with no hesitation. I noticed he had the same worry in his voice as my mom. He frowned as a thought came to him. "We need to let your parents know though."
"I doubt they would care," Isabella muttered. "They are out of town, so they probably don't even need to know."
"Still," my dad said, "I want to let them know about the situation."
"Don't worry," Jermey said, taking a step forward. "I'll call them here in a minute and fill them in."
Accepting the answer, my dad said, "We have a guest bedroom that you can use, though it only has the one bed."
"No worries," Jeremy shrugged before turning to his sister. "You can take it, and, as long as it is fine with our generous hosts, I'll sleep on the couch."
"Absolutely," my mom agreed. "I'll grab you a blanket and pillow."
"Thank you so much," Jeremy smiled, giving a quick bow of gratitude.
"And I'll fill you in on what happened," I told my parents.
It took roughly an hour, but I gave my parents a full run down of everything that had happened that evening, and they were quite surprised by the details. Then it took another half an hour for myself and everyone else to get ready for bed. I was just on my way to head upstairs, when I spotted my mom handing Jeremy a blanket. He caught my eye and gestured for me to come over a moment. My mom passed me right as I came to a stop before Jeremy.
Taking a moment to collect his thoughts, Jeremy put the blanket down on the couch and took a breath. Then he said in the most sincere tone I had heard from him. "Thank you, and your family, for doing this for me a my sister. It means more than you could ever know."
"Of course," I told him, a wide smile spreading across face. "That's what friends do."
"Yeah…" Jeremy muttered, rubbing the back of his head and messing up his already wild hair. "But it has been a good while since my sister and I have had such hospitality." He glanced towards the stairs, obviously thinking about his sister, who was in the guest room upstairs. "Sometimes she dwells too much on the darker side of things. I think she needs the reminder that the entire world is not against her."
I frowned as I thought about what he had said, and I couldn't help but say, "She doesn't seem that negative to me. I mean, she's not all rainbows and sunshine, but still."
"She hides it well," was Jermey's only reply.
There was a short bit of silence. I wasn't sure how to respond to what Jeremy had said, but I didn't doubt him. He knew Isabella better than anyone, after all. But that reminded me of two others who might know her just as well, and I asked, "What about your parents? What did they think when they heard you two were staying here because of a creature attack?"
A strange look passed over Jeremy's face, and he glanced about the room before telling me, "You're assuming I told them."
"You didn't?" I demanded.
"What they don't know won't hurt them," he said calmly.
There was another awkward silence as I took that bit of information in. Once again, I didn't know what to say in response, so I instead asked, "So what's your plan for tomorrow? You are free to stay," I added quickly, "but I figure that you'd prefer to go figure things out."
"You're right," he said with a sigh. "We're going to get up early, return to that old house, and evaluate things from there. I have a feeling our new skylight will make our lives a bit more inconvenient, and who knows how the creature will complicate things."
He rubbed his chin a moment as he thought, his eyes staring off into the distance as he considered the possibilities. Then he shook his head, returning himself to the present, and he said, "Enough doom and gloom. Whatever problems tomorrow holds, it can wait until dawn." He grabbed the edges of the blanket and threw it open across the couch. "Now, if you'll excuse me, I need to get some rest."
"Absolutely," I nodded, backing away towards the stairs. "After all that peddling, we need a good night's sleep." I turned and began making my way upstairs, but Jeremy said one last thing before I reached the top.
"Crystal, no matter what happens, please never lose your friendliness and generosity. It means a lot."
I looked down, frowning at what he had said, before finally nodding. "Of course not. Now get some sleep. Who knows what craziness tomorrow will hold."
Who's online
There are currently 3 users and 324 guests online.