Show off your furies/ happy national fury day!
First of all, happy national fury day! I know this is not a real thing. It is something I made up. Second of all, show off your furies and Chris related stuff!
Thu, 08/20/2020 - 14:12
#1
:)
The nightlights are not wonderful in battle. okay? but if I want to get anything else outa this sale or Dart then I'll have to get more gems, so, I'm going to have put Finnly away and take out my dragons that are slightly better for battles. But for today, I'll be using my wonderful boy :)
I also bought the stable and love it! It's so great :)
Finnly (pouncer)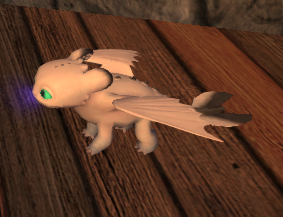 And Jethro (Ruffrunner)
Oh dear, I haven't gotten a picture yet! I'll try and get one soon :)
I simply adore my two babies! I'll try for dart but I don't think I'll be able to get her. If not I'll get a onesie :D
Can't wait to see what everyone named theirs!