Scavenger Hunt Hints.
Okay, so this will be where we track all the hints we get. I'll make a DNR comment and people can add to the list, but it'll be collected in the DNR post.
__________________
Proud leader of The Outliers!
There will be a link below of HTTYD 2 put to the song Centuries (Fall Out Boys). It's a condensed version of the whole movie and worth the watch.
Events!
Big Update Scavenger Hunt. Hints dropped daily.
Speed Stinger Race Track Idea!
Use this link to share your support and feedback! Let's make it possible to race on Speed Stingers!
Check out my fan fics
-Big Challenges (Finished. Please Comment, and read the sequel as well!)
-A Hidden Life (Sequel to Big Challenges.)
-First Generation (Daughter of Hiccup and Astrid)
-The Black Cowl (Also a roleplay. PM me if you wish to join.)
-Twice the Twins, Twice the Fun
-The Dragonsblood Curse (With special thanks to Scensoredearchers)
-A Different Angle (A Big Hero 6 fan fic)
-Middle (A Big Hero 6 Fan Fic)
-April Heist (A Big Hero 6 Fan Fic. Graphic Description. Reader's Discretion Advised.)
-A Cyber Kitty Named Wisdom (A Big Hero 6 Fan Fic)
Please comment and give feedback on them. I value your opinion.
I'm moving some of my fan fictions over to Wattpad. Here's a link to my profile.
Also, if you like reading fan fiction. Please join the Fan Fiction Club.
I also have a blog for my fan fic character. Link is at the bottom of my signature (Only available to those living in the United States and Canada. Sorry.)
My favorite reads:
Toothless' Kingdom (Dragonmic14), http://forum.schoolofdragons.com/content/toothlesss-kingdom
Hiccup and Astrid: A Family at Last! (NightFuryLover)
Also, if you'd like an uncensored version of my fanfictions, here's the link to Bond Between on Wattpad
Link I promised about the condensed version of HTTYD 2: https://www.youtube.com/watch?v=JJ8T2-p0W9s
If you see a hacker, you can report them here:
http://forum.schoolofdragons.com/content/sod-hack-watch-if-you-see-hacking-report-it-here
http://forum.schoolofdragons.com/content/sod-anti-hacking-team-open-all-forum-users
(Gronckle edits by Skypeoplephoenix.)
Here's a little side project I was almost finished. I just need to get the racing banners I recently lost due to a glitch back so I can complete it.
I recently created a blog for Nina, so if you're interested, here's the link: http://ninahaddocklife.blogspot.ca
Here are my adopted dragons.
Noche, from Smidvarg's Night Terrors. Thanks snowflake!

http://forum.schoolofdragons.com/content/legend-spooky-tail
Mon, 06/13/2016 - 18:18
#7
Tracking
__________________
-------------------------------------------------------------------------------------------------------------------------------------------------
All links should open in a new window, please let me know if any of them don't work.
-------------------------------------------------------------------------------------------------------------------------------------------------
Profile picture by Nessie find other gifs by her at: http://forum.schoolofdragons.com/content/nessies-gifs
-------------------------------------------------------------------------------------------------------------------------------------------------
Created by AllyNadderRider
-------------------------------------------------------------------------------------------------------------------------------------------------
Phoenix my nightfury created by linkwolf on this thread.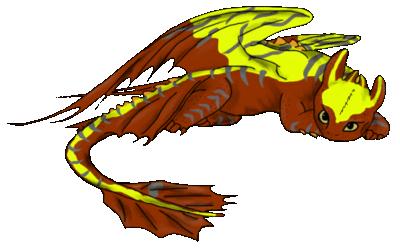 Phoenix by Nessie on this thread.
//////////////////////////////////////////////////////////////////////////////////////////////////////
My female Grumbling Rufflewing, Blossom and Sparky, created by ladybrasa on this thread.
Blossom and Sparky's backstory: [from Vikings PoV]
It is the first warm day since the last winter.
My name is Ruffnuff, I am fifeen years old. To make a long story
short on how I got my name, my parents are friends with the Thorstons
and our parents both had babies within the same week. My mother really
liked the name that the Thorstons had named their daughter (Ruffnut)
and decided to name me Ruffnuff. Me and my Sand Wraith, Sandstorm are
very anxious for a race taking place tomorrow. The race is going to be
held at Amourwing Island, it will be just a few of my friends and me.

I spent most of the morning doing my daily chores. When afternoon
rolled around I decided to take a short flight with Sandstorm before
making food for tomorrow and designing our war paint. Our short flight
ended up taking longer than we thought it would as we got sidetracked.
As we were flying around the Wilderness we found a place to land and
the flowers are beautiful this year and I really wanted to draw some
of the beautiful lilac blossoms. I was almost done with my drawing
when I saw a rather large shadow pass over the ground I looked up to
see a beautiful lilac colored dragon headed in the direction of
Amourwing Island, it looked a lot like a zippleback but the sun was so
bright I couldn't get that good of a look at it. I watched it until it
flew out of view, then went back to finishing my drawing. After I
finished I whistled for Sandstorm who was enjoying a pool of water
close by, I mounted and we started back for our house.

After arriving back home I feed Sandstorm his favorite meal of salmon
and a few halibuts, grabbed a sandwich which my mother had left on the
counter for me, and headed up to may room to design our war paint for
the following day. An hour later I had finally finished my design, I
ended up being a simple design with a few lines on the face and a
flame going down the wings, the colors were going to be lilac and
orange because every time I tried to think different colors my mind
kept going back to the dragon that I saw earlier. I then realized that
I didn't have the paint colors for my design so I decided to take a
walk down to the port to visit Trader Johann's ship which had just
arrived yesterday. He had the perfect colors and I had brought just
enough to pay for them I saw that it was getting dark and I knew that
my parents might get a little worried seeing as I had not brought a
dragon with me, so I decided to take the short cut home. When I got
home my parents were also just arriving home, they had been visiting
with some of their friends. I went inside and started to pack my bag
for tomorrow I put in the paints that I had bought and threw in my war
paint design then started to make our food. I put an apple in the bag
then went straight way to making a perch sandwich for lunch. For
Sandstorm I tossed in some salmon and halibut. I headed out to the
stable to check on Sandstorm before going to bed, seeing that
Sandstorm had already fallen asleep I headed up to my room to do the
same.

The next morning I woke up early I was excited and nervous for the
race later today, I had done plenty of races in the past but neither
my friends nor I have ever raced at Amourwing Island that is part of
the reason we choose to hold the race there then none of us will have
an unfair advantage. After getting dressed in my racing outfit which
was a pair of long gray legging with a black skirt and shirt, I
slipped on my shoes with the leather bands. I did my hair in a simple
French braid in the back with lilac and orange highlights to
compliment my chosen colors, then I placed one of my favorite helmets
on my head, I grabbed some of my black wristbands and shoulder pads
and quietly went downstairs not wanting to wake my parents. I prepared
myself some breakfast which consisted of a piece of toast from some
bread that my mother made earlier this week, and I fried up some eggs
over the hot coals from last night. I hastily ate my breakfast, and
cleaned up after myself. I wanted to get to Amourwing Island early and
seeing as my parents hadn't woken yet I decided to leave them a note.
Then I grabbed my shield, walked out the door and headed to the stable
just a few yards away.

I opened up the heavy door to our stable, walked inside and lighted
our monstrous nightmare gel lamp we have inside. Seeing that Sandstorm
was still asleep I went over to where I kept his racing saddle. It was
a little dusty from not using it much this winter so I decided while
Sandstorm slept for a little longer I would polish it. I grabbed the
oil we use for polishing our saddles and a cloth and got straight to
work. Ten minutes later the saddle was polished and looked good as
new, I could tell that Sandstorm was stirring so I went to grab some
breakfast for him. I went to the corner where we kept the fish and
noticed that there wasn't much left so I grabbed my fishing poll and
chose to get him some fresh fish from the stream next to our house
while he finished waking up. The fish were biting really well this
morning so it didn't take me long to fetch him a good size breakfast
of a two salmon, one herring, and one halibut. When I went back in the
stable Sandstorm was completely awake and hopping around waiting for
his breakfast. I tossed him the fish and he quickly gulped them down.
I strapped on his saddle and saddlebag then we walked outside. After
closing the door I mounted Sandstorm and started the hour trip to
Amourwing Island.

When I arrived at the island I got the paint and design out from my
saddlebag then started painting Sandstorm, first I paint the flame on
his wings and finished on his face. Then I did a quick few lines on my
face and watched for my friends to arrive, they were all going to come
together as they all were at Berk for the weekend. Beautiful Wind and
her night terror, Runaway landed on the Island, I was excited to see
her and ran right up to give her a hug. I then realized that my other
friends weren't with her.

"Hi, Wind where is Lisard and Scarlet?" I asked.

"They ended up not being able to make it their parents made important
last minute plans that they had to attend to." Wind said.

"Well then I guess it will just be a fun one-on-one race. I guess we
should probably set up the track we want to use, did you bring the
colored flags?" I questioned.

"Yeah I have them right here in my pack." Wind answered.

"Good lets fly out and set them up" I responded.

Wind and I flew out and set up the track, it had a lot of ups and
downs and turns. We would do three laps. We went to the starting line
and counted down from five together. When we got to one to both yelled
go and took off like an arrow, because my dragon has bigger wings we
were in front. We were almost half way through the first lap and were
almost neck in neck with Wind when Sandstorms ears shot up seeing my
dragons ear go up we slowed our pace and let Wind pull ahead, it was
then that I heard it too an ear piercing scream from that of a dragon
that is injured. Completely forgetting the race me and Sandstorm sped
toward the scream at full speed, only slowing down when we got there.
When we got there I saw that it was indeed a scream from an injured
dragon, the lilac dragon that I had mistaken for a zippleback but now
saw that it is a Grumbling Rufflewing, which is an extremely rare
dragon of a massive size, has two heads, a split tail and is
considered aggressive. The Rufflewing had its left wing pinned under a
pile of large boulders that must have fallen from the cliff up above
it. I realized that if it is aggressive I would have a hard time
getting close to it, but I had to try to help it because it would be
harder for me to just leave a dragon helplessly injured then try to
help them even if they are aggressive.

We landed close to the Rufflewing but far enough away that it hadn't
noticed us yet; I got off of Sandstorm, pulled out a halibut from the
saddlebag and slowly made my way closer to the Rufflewing. When the
Rufflewing saw me, she got startled and started flapping her wings
which resulted in one of the rocks rolling do from the cliff and
landing on her wing making her yelp in pain, it was then that she saw
she could not fly away and she started to get defensive she shot a
blast in my direction; the blast upset Sandstorm who is very gentle
but is extremely protective of me, he got into a protective stance
between me and the Rufflewing, and would have blasted it with one of
his powerful blasts had I not pushed his head away at the right time.

"Sandstorm, calm down I just startled her she's fine she won't hurt me."

I tried to calm Sandstorm down with my voice and thankfully it
worked. Sandstorm, pouting walked a few steps away and sat down
watching the Rufflewing as if to say 'she's my human, don't even think
about hurting her'.

I then continued walking toward the Rufflewing with each step I took
the Rufflewing seemed to get more and more anxious but I knew I
couldn't do anything from a distance so I slowly crept forward toward
her. When I was almost an arms distance away I held out the halibut,
the Rufflewing at first just sniffed at the fish then quickly and
unexpectedly snapped up the fish in one bite. As I stood there I
slowly reached out my hand to the dragon and looked away, had it not
been for Sandstorm I probably would not have my hand the Rufflewing
had unexpectedly snapped at my hand just has Sandstorm had pulled me
away. Then and there I realized that it would take a lot more than a
fish for this dragon to trust me.

Even though the dragon had snapped at me I knew I still had to get
the boulders off of his wing. Slowly I walked around the dragon to its
left side with Sandstorm following my every move not wanting to leave
me by myself. I reached for the first boulder but then realized I
would have a hard time trying to move the boulder without hurting the
Grumbling Rufflewing anymore then it already was, so using hand
motions I told Sandstorm to grab the large boulder on top. Sandstorm
grudgingly listened, he flew overtop and picked up the heavy looking
boulder, Sandstorm then set the rock down next to me. When Sandstorm
had picked up the rock it upset the Rufflewing even more and she
emitted a gas similar to that of a zipplebacks but in a way it was
different, the other head than set the gas on fire it was a large
blast and I would have been burnt had it not once again been for
Sandstorm. I tried one last time to try to get close to the Rufflewing
but I could tell that it wasn't so keen on me being there and neither
was Sandstorm. I backed up a little to try and get another idea on how
to help it.

After another failed attempt to get the boulders off of its wing, I
had to sadly come to the conclusion that the dragon didn't want help
or at least not from me. I started to back away to go find Wind when
the Grumbling Rufflewing made a strange gurgling noise, similar to the
noise Sandstorm makes when he is sad. I decided to try one more time
to help the dragon, this time it was slightly calmer and seemed to
finally realize that I wasn't there to hurt it. I reached out my hand
one more time slightly more apprehensive this time but still knew it
is the first step of trust on both sides. After what seemed like
minutes the Rufflewing reached her heads and touched my hand, I guess
it finally trusted me.

"I will name you Blossom" I said talking to the left head.

"And you will be Sparky" I stated gesturing to the right head. "Now
what do you say we get to work getting those boulders off of your
wing."

When we finally had the boulders off I examined her wing surprisingly
it was not broken just a few scratches here and there. I then gave
them another fish and mounted Sandstorm to go find Wind. I found
Beautiful Wind setting up camp.

"What happened to you?" she asked.

"Oh, just helping injured dragons." I replied.

Shrugging her shoulders Wind walked off towards the trees I presume
to find fire wood. I looked up a few minutes later when I saw a shadow
on the ground to see Blossom and Sparky coming with a couple of fish
in their mouth. I was so excited to see them, when we had flown off in
opposite directions I never thought I would see them again, but here
they were right in front of me.

"Blossom, Sparky oh I'm so excited to see you. Now I can show Wind
that I was telling the truth." I said smiling.

Runaway came out of the woods a few paces in front of Wind, as soon
as Blossom and Sparky saw the Night Terror they immediately got in to
a defensive stance between me and the night terror.

"Sparky, Blossom what wrong?" I asked not seeing Runaway yet.

Wind came out of the woods a few seconds later just as Sparky and
Blossom shot a warning blast toward the woods to try to scare away the
smaller dragon. The blast narrowly missed Beautiful Wind, she dropped
all the wood that she was carrying, if I wasn't so worried about
getting Sparky and Blossom to calm down it probably would have been a
funny scene. I finally was able to calm Sparky and Blossom down by
getting between them and Runaway to show them that Runaway wasn't a
threat.

"Wow you guys sure are defensive" I muttered to them.

"What was that for?" Wind asked a bit perturbed.

"Wind meet Sparky and Blossom, Blossom and Sparky meet Beautiful
Wind." I said. "This is the dragon I told you about earlier."

"Honestly, to tell you the truth, I didn't believe what you said
earlier I thought it was just an excuse for losing." Wind replied
playfully.

"Oh, come on, me and Sandstorm lose?" I said trying you fluster her.
"Well anyways, Sparky and Blossom brought supper lets get the fire
started then we can cook supper."

"Okay, coming right up." Wind answered.
Supper was really good, it consisted of grilled fish and the apples
that I brought. After supper we packed up and headed for home. We
arrived home a little before dark. Sparky and Blossom had followed us
all the way home and I
Who's online
There are currently 11 users and 854 guests online.