RAZORWHIP Lineart (Requests)
Tue, 07/14/2015 - 10:57
#1
Yay!
Name: Cloudgnasher
Gender: Male
Eyes: Green/yellow
Scales: Like Windsheer's
Yes, I'd like his name on there
__________________
Art by thedeadlydragon

Viyn Bouncy by VicZarSky
Tue, 07/14/2015 - 12:02
#3
Razorwhip ideas
Name: Aurua (femanine form of Aurum)
Gender: Female
Eyes: sky blue
Scales: metallic gold please - that would look cool on a Razorwhip - I considered blue for cobalt as a metal, but I have so many blue dragons already - might as well add some other colored dragons to the mix right?
__________________
Warning: Long signature of dragon images
List of current dragons in game and fan based (blue = in game dragons, green = fan dragons, orange = dinosaurs, black (default) = Dragon Cave animals, purple = pet based dragons)
Dragon Cave Dragons(Please help these darlings hatch! Feel free to PM me name ideas for my dragon cave buddies when they hatch!)
HTTYD Dragons (Both fan and in game)
Garenth = Deadly Nadder, Male

Naga = Deadly Nadder, female

Jambu = Changewing, Male

Darksteel = Whispering Death, male

Cliffjumper = Hobblegrunt, Male

Wrecker = Hobblegrunt, male

Penguin = Groncile, male

Phesant = Gronkle, male

Naga = Deadly Nadder, female

Zephyr = Grapple Grounder, male

Starburst = Speed Stinger, female

Moonracer = Flightmare, female

Violet = Skrill, female

Navi = Stormcutter, female

Elsa = Monstrous Nightmare, female

Topaz = Monstrous Nightmare, female

Toothless = Night Fury, Male (borrowed from Hiccup)

Aurma = Razorwhip, female

Cobalt = Razorwhip, male

Bruiser = Rumblehorn, male

Coen and Broderick = Night Terrors, male

Twister = Typhoomerang, male

Holly and Coral = Seashocker, female (holiday dragon, not yet hatched in game)

Aran = Armorwing, Male

Lyall = Terrible Terror, male

Blue = Terrible Terror, female

Koyi = Oriental Serpentfang, female

Winter = Frost Fury, female

Astrea = Oceanic Seasong, female

Sky-Strike = Oceanic Seasong, male

Cordula = Noelani, female

Panther = Noelani, male

Daesha = Wolf-Faced Desert Runner, female

Dinek = Wolf-Faced Desert Runner, male

Storm Chaser = Storm Fury, male

Naritha Moon (Narith) = Storm Fury, female

Saber = Sabertoothed Horntail, male

Aurora = Spike Roller, female

Echo = Screaming Death, female

Makani = Starring Deciever, female

Starchaser = Stingtailed Flamethrower, male

Gamma = Armored Midnight Fear Stalker, male

Aquamarine = Spotted Mistwalker, female

Moonstone = Spotted Mistwalker, male

Jadewing = Whispering Whisp, female

Chiheru Bronze = Woolly Fury, female

Tiba Emerald = Woolly Fury, female

Spectra Violet = Wooolly Fury, female

Moondancer = Night Fury, female

Skyfighter = Night Fury, female

Swiftwind = Night Fury, female

Anzu Autumn = River Fury, male

Shakka = Prisim Fury, male

Icefall = Cammo Fury, female

Iris = Greater Banded Geckus, female

Thrush = Greater Banded Geckus, male

Delta = Tri-Horned Dragon, female

Charlie = Tri-Horned Dragon, male

Nitidus = Tri-Horned Dragon, male

Beau = Racing Dragon Gold-Star Class, male (borrowed from Artha Penn in Dragon City)

Goldwing = Racing Dragon Silver-Star Class, female

Jin-hoh = Sand Wraith, male

Melody = Psyche Keeper, female

Argentum (Argen) = Psyche Keeper, male

Fjord = Psyche Keeper, male

Hersche = Spacial Beauty Dragon, male

Persei/Percy = Spacial Beauty Dragon, male

Zenith = Spacial Beauty Dragon, male

Riaryth = Spacial Beauty Dragon, female

Isis = Spacial/Egyptian Beauty Dragon, female

Bluestar = Spacial Beauty, female
Bluebell = Spacial Beauty, female

Avatre = Masked Ridgewing, female

Sky Dancer = Royal Flashbang, female

Heru = Sky Valkerie, male

Hecate = Haunted Hallows, female

Undine = Haunted Hallows, female

Marina = Wavestroker, Female

Snowfall = Horned Flight Fury, female

August = Horned Flight Fury, male

Artemis = Banded Featherlure, female

Verdentus = ShimmeringSeascale, male

Mesi = Dilowyrm, female

Vetra = Jabberjaw, female

Silver = Light Fury, female

Borealis = Light Fury, male

Flurry = Grapple Fury, male

Gambit = Albino Night Fury, male

Skull Stalker = Skull Screamer, male

Ghost Whisper = Skull Screamer, female

Puru = Ominous Storm Rider, male

Moana = Mystic Wave Rider, female

Serefina = Gallant Flashfire, female

Frey = Forest Wanderer, male

Jinhai = Cursedfire Wyvern, female

Ayano = Skyvern, female

Aqua Rainbow = Thornridge, female

Thunderwing = Thunderthief, male

Ivinna = Field Sprinter, female

Asia = Velociraptor, female

Artemis = Velociraptor, female

Sniper = Bearded Dragon Fury, female

Abalone = SeaWing, Female (Wings of Fire OC)

Amber = MudWing, female (Wings of Fire OC)

Mariah = gold Fire Lizard, female

Nitidus = Blue fire lizard, male

Garenth = Bronze Pernese dragon, male

Viper = gold and purple ikran, male
My art and adoptables (along with a few special dragons from other artists):
Flurry The Grapple Fury Me and Garenth, done by Scorpio Kardia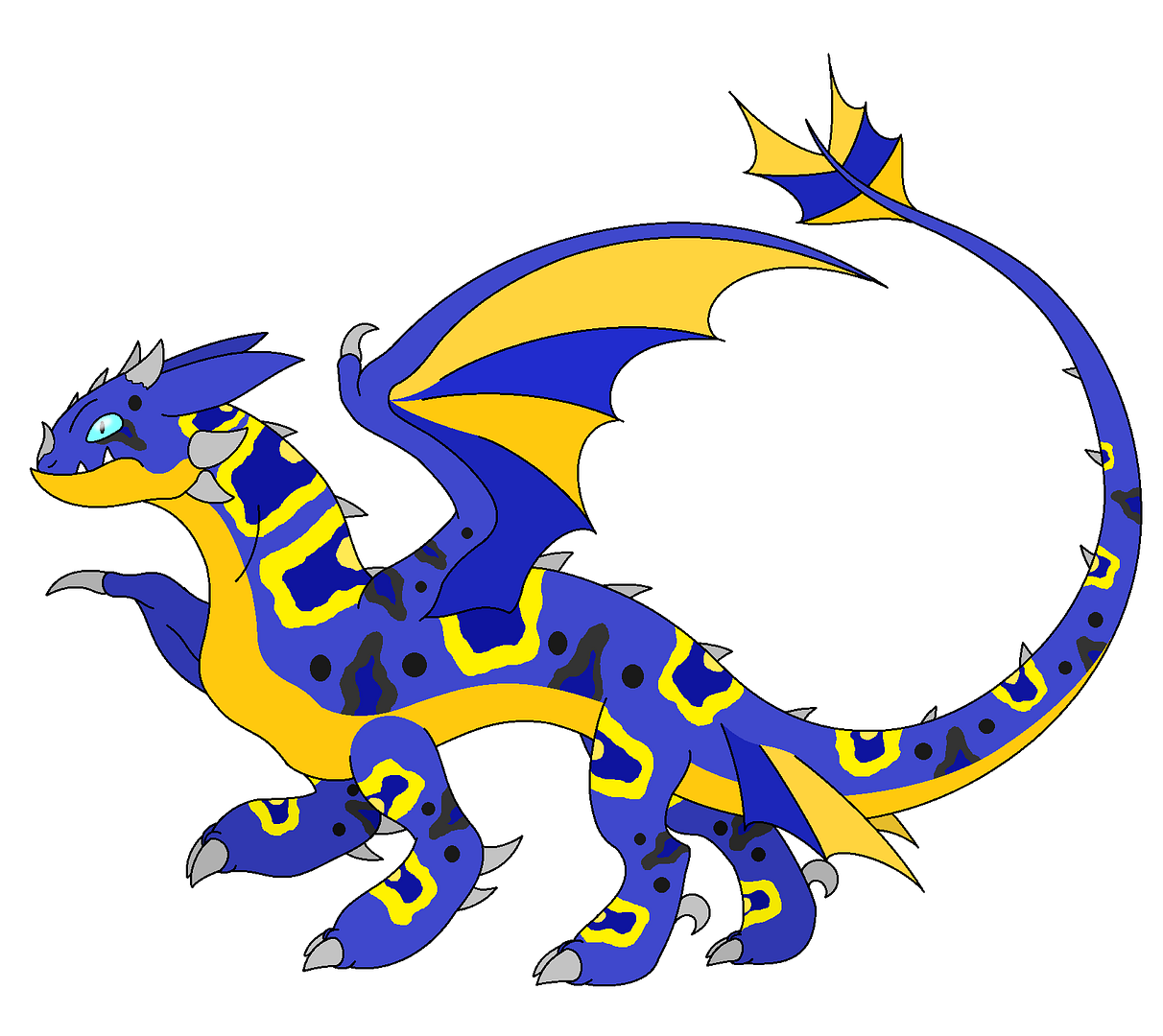 Flurry Kimbenoso Flurry Revamp Nightmarerebuff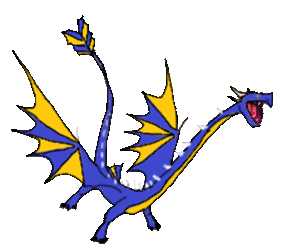 Flurry the bouncie Grapple Fury (Nessie)
Coen and Broderick version 2 courtesy of Iron Man 2000
I am a member of the SOD forum Fan Fiction Club!
These guys are available for adoption! Flurry here is my pride and joy! Check them out on my adoption thread "Introducing the Grapple Fury!"
DuskDaybreak's Art
Veritas the Utahraptor Asia the Velociraptor
Me and Chiheru Bronze Tiba says Happy Halloween!
Haunted Hallows
Hecate Undine
Character Furies
Optimus Prime Bumblebee Captain America Smokescreen 1
Smokescreen 2 Arcee White Tiger/Ava Ayala
Other dragons and art (including the new Velociraptor Draconis!)
Gamma Jadewing Birthday Raptor Razor Hunter
Moana
Dragon Bouncies
Speed Stinger Garenth Starburst Wrecker
Cliffjumper Naga Darksteel Elsa
Topaz Moonracer 1 Moonracer 2 Beau
Beau 2 Goldwing
Pern Art by Mechfighter
Garenth the Bronze Dragon Mariah the Gold Fire-Lizard
Nitidus the Blue Fire Lizard
Other Artists (nothing personal guys, but a lot of my art comes from Duskdaybreak)
Me and Aran at Sunset on Halloween - thanks to ToshiLoshi!
Astrea and Sky-Strike the Oceanic Seasong (Adopto66)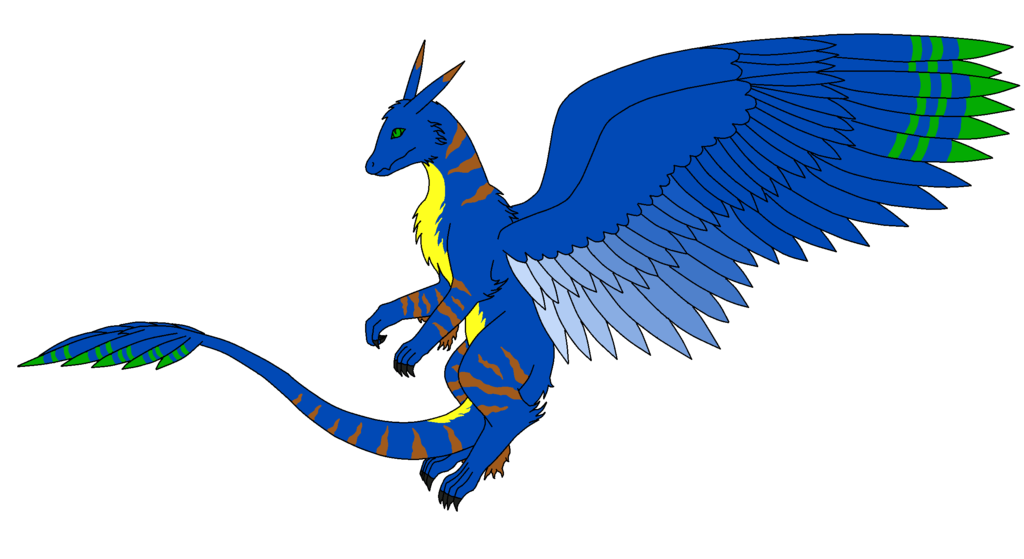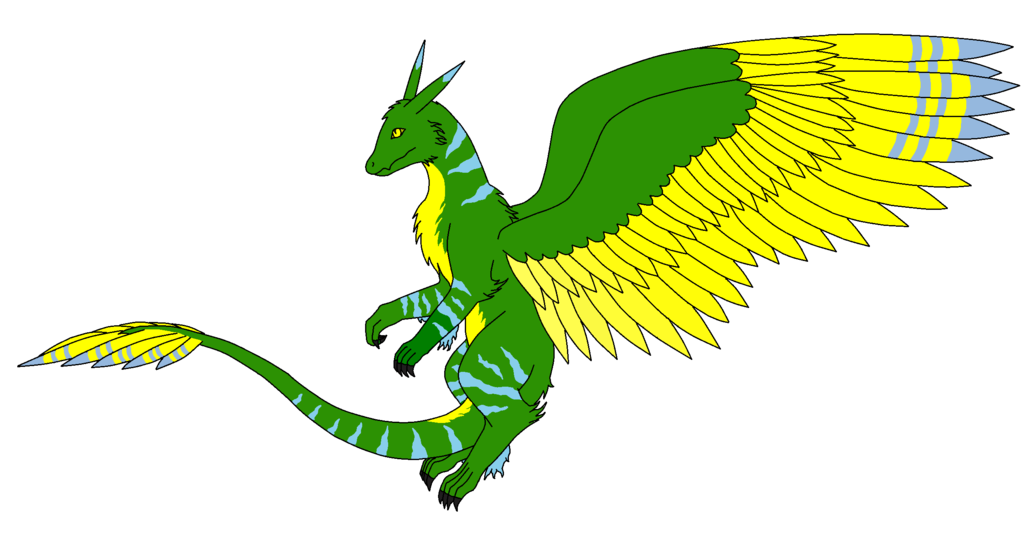 Artemis and Faore the Banded Featherlure (Amberleaf)
Field Sprinter egg (Valoris620)
Ivinna the Field Sprinter hatchling (Valoris620)
Ivinna the Field Sprinter (Valoris620)
Cordula and Panther the Noelani (hootowllighbulb)
Team Mystic Banner Nightfuryatom4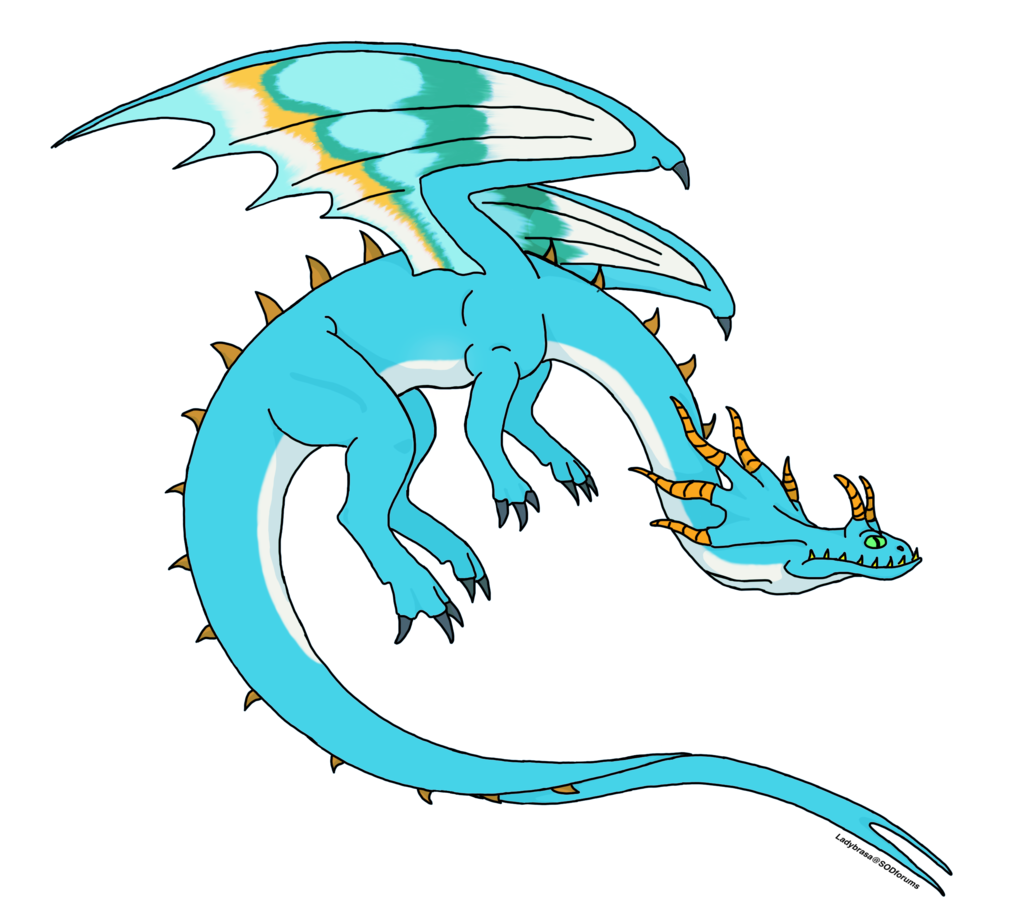 Aqua Rainbow The Thornridge(ladybrasa)
Cliffjumper and Wrecker the Hobblegrunt (Dorina the Dragon Trainer)
Viper the Ikran/Forest banshee (Kimbenoso)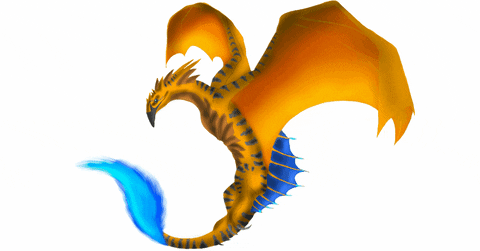 Jinhai the Cursedfire Wyvern gif (Kimbenoso)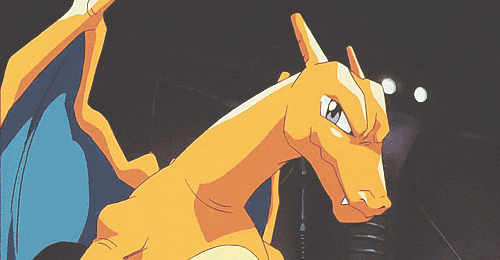 Charizard Gif courtesy of Pyrelyth
Holly and Coral the holiday Seashocker (WingsofValor)
Frey the Forest Wanderer (chimchim24)
Moonracer the Flightmare (Dorina the Dragon Trainer)
Makani the Starring Deciever (chimchim24)
Serefina the Gallant Flashfire (Golden Scarlet) Twister the Typhoomerang (Bow Ie)
Abalone the SeaWing (EpicShadows) Amber the MudWing (EpicShadows)
Skull Stalker the Skull Screamer (Golden Scarlet) Ghost Whisper the Skull Screamer (Golden Scarlet)
Me and my Charizard Charlie (Sky and Ocean)
Dragon License (Nessie)
Toothless and Smidvarg's Gang (courtesy of Dreamworks and Smidvarg)
Crystal the Dewmist (Cerebellum) Puru the Ominous Storm Rider (Golden Scarlet)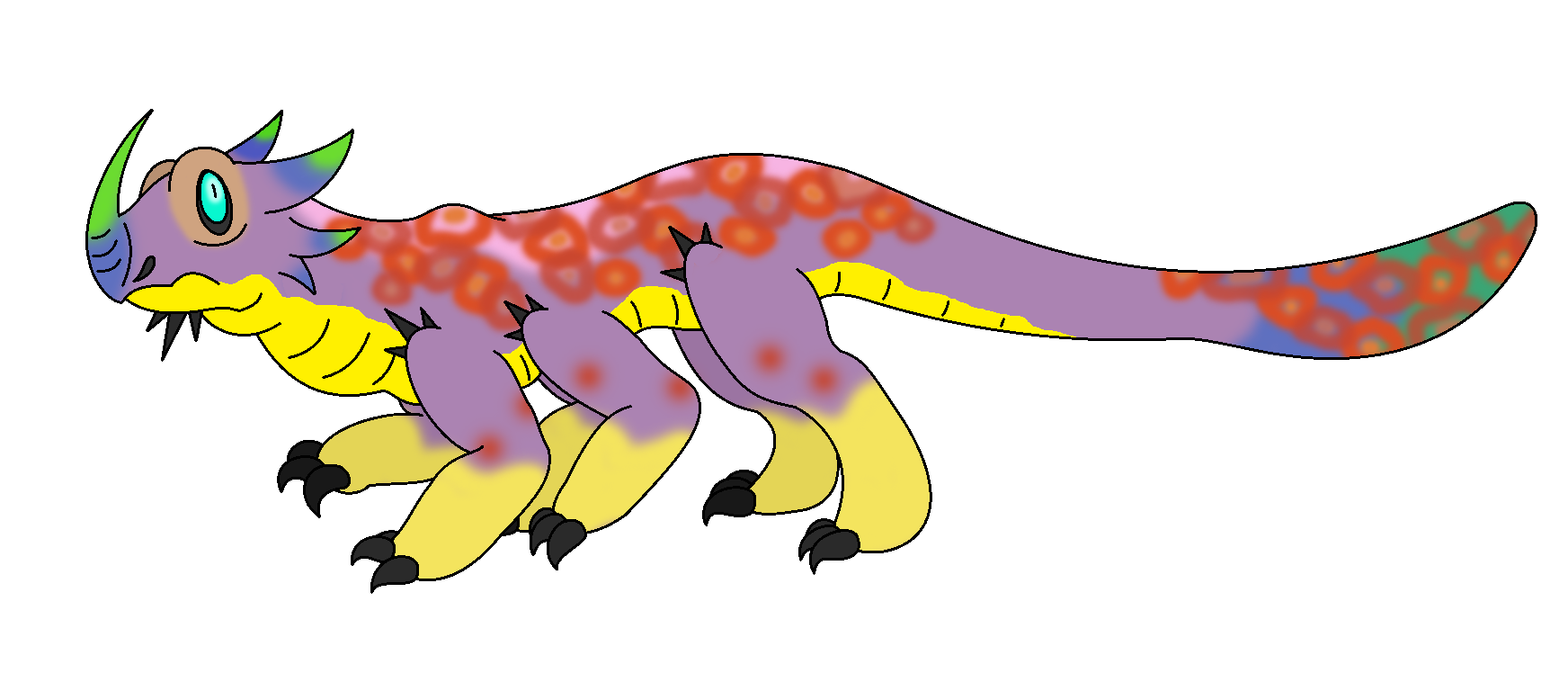 Koyi the Oriental Serpentfang (NightmareRebuff) Harper the Paranoid Sandskitter
Winter the Frost Fury and Queen Elsa (StellaMontague) Winter the Frost Fury - as an actual Night Fury! (Toothlessnightfury)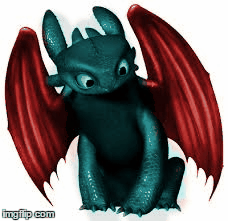 Icefall the Camo Fury and Shakka the Prisim Fury Sniper the bearded dragon lizard as a Night Fury(Toothlessnightfury)
Moondancer the Night Fury and Saber the Sabertoothed Horntail (Fury of the Night)
Moondancer the Night Fury (LinkWolf)
glitter text done by fury of the night
Clan Banner 1 and 2 Shadow Hunters of Berk (Amerissa)
Pokédex and Ashley Kashu and Dragonite (Sky and Ocean)
Auruma the Razorwhip (Colress)
Me and Garenth (edit done by the fabulosly talented AniuRavenWolf)
Snowfall and August the Horned Flight Furies (babybrothers3)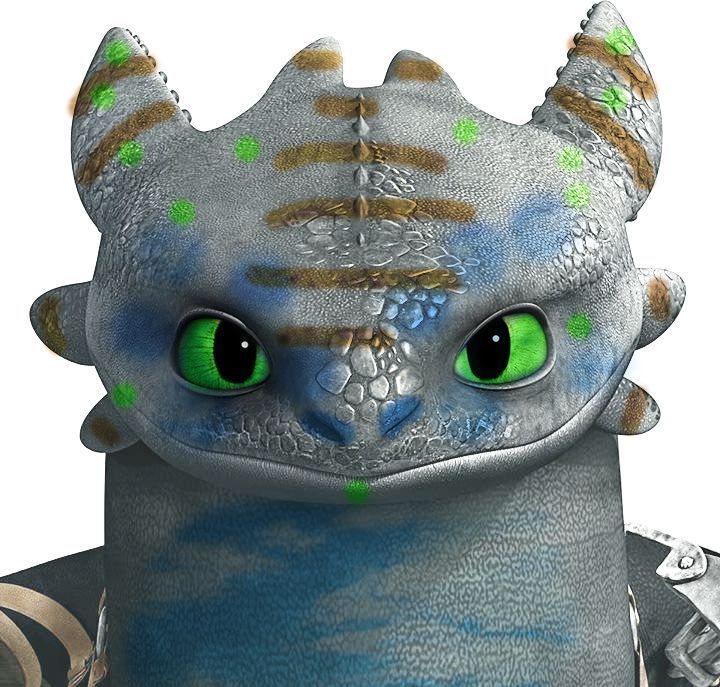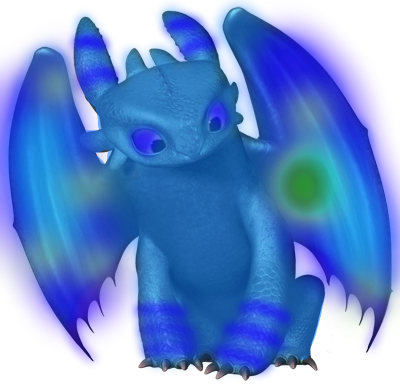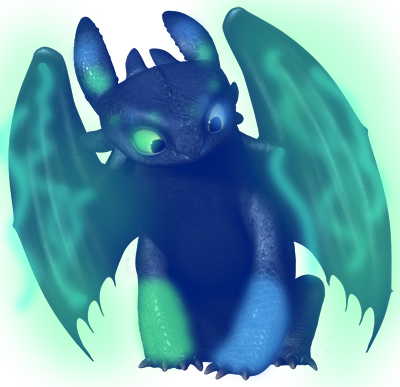 Silver,
and Borealis the Light Fury (mesaprncss)
Siamese Night Fury (xxHallaxx)
Calico Night Fury (xxHallaxx)
Heru the Sky Valkerie (Scobidous)
Garenth (Beareptilelover)
Artemis Beareptilelover)
Bruiser version 1 (Beareptilelover)
Bruiser version 2 (Beareptilelover)
White Tiger bouncie Fury (Twistedclaw)
Wrecker Banner (Autum5467)
Zephyr the Grapple Grounder (Black saphir) Baby Zephyr the Grapple Grounder (Stiger23)
Zephyr the Grapple Grounder (hrepetti)
Daesha and Dinek the Wolf-Faced Desert Runner and Thundwing the Thunderthief Avatre the Masked Ridgewing (Wutend Bonfire)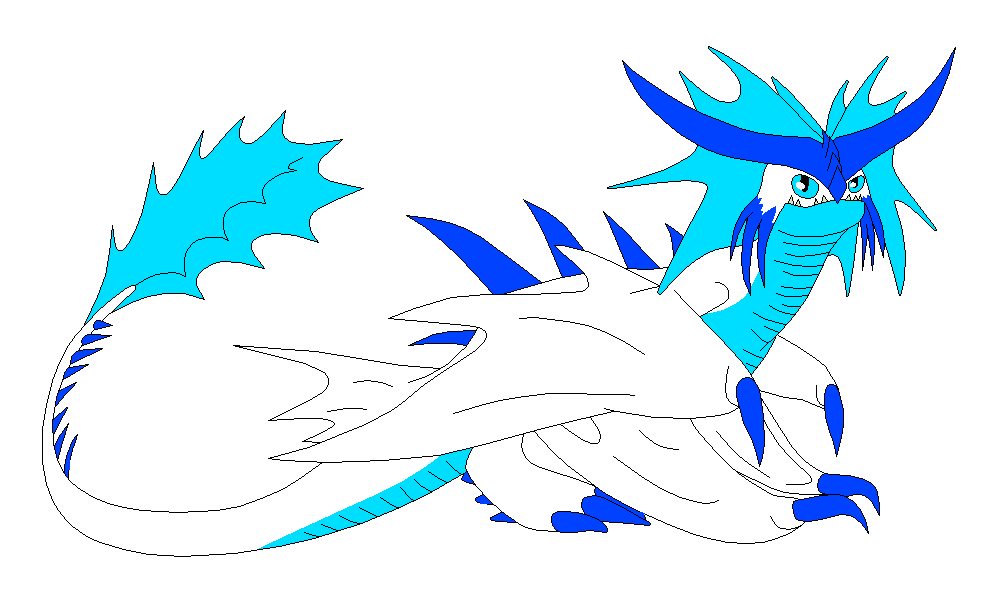 Navi the Stormcutter (Slyga)
Navi the Stormcutter bouncie (mesaprncss = color,
X

a
box-DS-Gameboy

= ba
se
)
Marina the Wavestroker and Mesi the Dilowyrm and Sky Dancer the Royal/Siren Flashbang (Goldenfury360)
Icefall the Camo Fury, Gambit the Albino Night Fury, Vetra the Jabberjaw (The Ecliptic Eight)
Asia the Velociraptor (Elsa II)
Verdentus the Shimmering Seascale (Coolerthandragons) Violet the Skrill (Zero the Ruthless)
Glory the Vinenecked JungleClaw (Skyler Smile)
Echo the Screaming Death (Candyblast)
Iris the Greater Banded Geckus Thrush the Greater Banded Geckus (TheMasterPlan47)
Aurora the Spike Roller (blackpanther0211)
Starchaser the Stingtailed Flamethrower (dragonlover0204)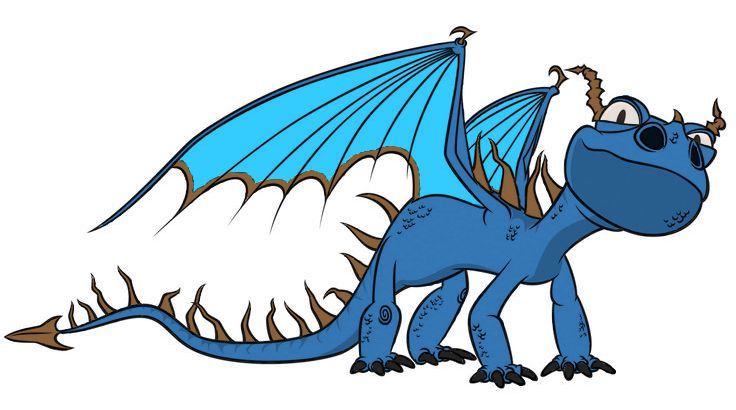 Lyall and Blue the Terrible Terrors (Snowflake12298 and Basrolo)
Delta, Charlie and Nitidus the Tri-Horned Dragons (EloraTm)
Skyfighter the Night Fury (Frytha) Swiftwind the Night Fury (Frytha)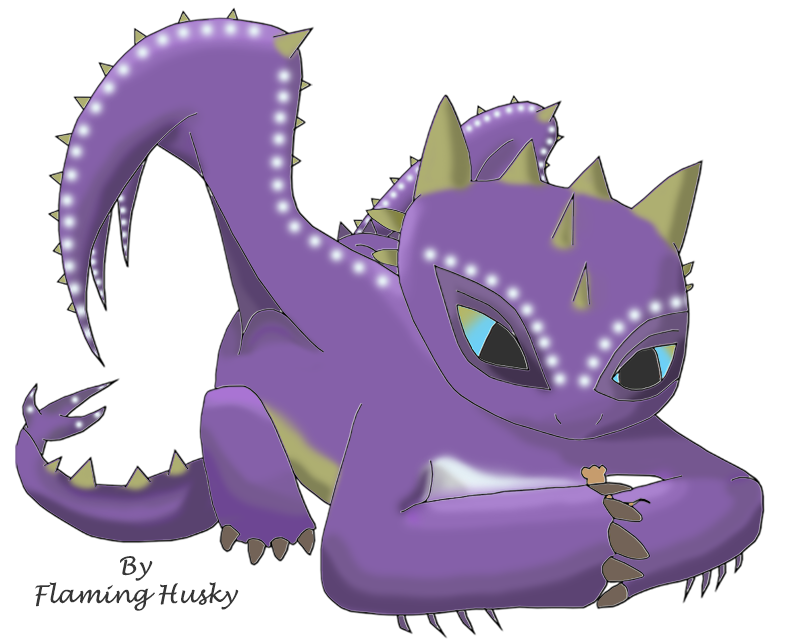 Jin-hoh the Sand Wraith (Flaming Husky)
Jewelsong and Moonsong the Deathsong (Stiger23)
Tue, 07/14/2015 - 14:44
#4
Tue, 07/14/2015 - 12:09
#6
What is this "Subject" you speak of?
Looks nice. =3
Name: Cutlass
Gender: Male
Eyes: Light green
Scales: A bit like Windshear, but darker in color (dark grey)
Do you want the name on the picture? Sure! =3
__________________
Join Date: 8/19/13
Birthday: 12/31/00
Dragon Count: 70+ (Dragons shown HERE)
Clan: Swift Champions
Signature picture by themasterplan47 and profile picture by Arrowalker.
Tue, 07/14/2015 - 14:50
#7
Tue, 07/14/2015 - 14:53
#9
I would like
I would like one.
Name:Whiplash
Gender:male
Eyes: Light blue
Scales:Black
Do you want the name on the picture?Yes please
__________________
Welcome to my signature
Enjoy!
My beloved thunderdrum Shockwave by:mingee545 Thank You so much!
Meet Dark Mist she is a Nocturn Breather.
credits to: Flyleaf Homes. Thank You so much!
this is how she found Shadow and me.
One night when i was getting ready to go to bed, I heard something, it was a clatter than a large roar i knew that that was the sound of Shadow my skrill, But than i heard another roar much different from Shadow's roar. A little yet deadly roar so i quickly ran outside to Shadow but Shadow wasn't in his stable. I knew that there were a few caves near by. When i was running to the most closest cave I saw a dimmening glow that was not of any dragon I have ever seen. I said to myself " what did Shadow get himself into this time" I ran into the cave finding a marvelous dragon looking Shadow strait in the eyes. I moved slowly to the dragon who seemed very threated but a I have delt with aggressive dragons before but foregot everything about how to calm them down.So with out thinking I took won of Shadows favorite toysand played with the dragon. A few minuets later The dragon calmed down. When i noticed that it was really late and that it was time to head home we said bye to the dragon and started heading home, but when we were almost to my house I heard foot steps and turned around fining that the dragon was following us. So I said that it was alright if the dragon could walk us home.When we were almost home there was a wild aggressive whispering death that had woken up and came strait to attack Dark Mist when dark mist let out this deadly mist looking fog and scared away the whispering death. So I siad I will call you Dark Mist she was very pleased at the name and started heading home. When we arrived home i noticed that Dark Mist didnt want to leave us so i said that it would alright if Dark Mist could stay with us plus Shadow really liked to play with her.
Name:Blizzard
Gender: male
Personality:He loves to play in the snow.He is loyal.He has a strange habit of flying of and bringing big ice cubes to my house.
credits to:StellaMontague
Thank You so much!
credit to:Thunder and Lightning Thank You so much!
Ok so one day when I went out to go get the fish to feed Shadow the fish were gone.I noticed a trail of fish and followed them into a cave in a near by mountain.I heard a low growl then a munching sound.When i walked into the cave I saw an amazing dragon, The Crystal Dragon. It was very low in temper but protected the fish.i let him sniff me he was fine with me hanging out with him but not any other dragon in the cave. when I realized that Shadow was still waiting for his food I said bye to the beautiful dragon and ran to my house and grabbed my fishing rod and ran to the closest lake found some bait and started fishing.When i was waiting for a few minuets i heard a sound i looked behind me and found the Crystal Dragon comming to help me fish.We ended up with three baskets full of fish.when I was heading home the dragon helped me with the baskets and we bonded some how.I fed Shadow and everything was good Shadow and Sky turned out to be best of friends and so Sky seemed to have a great time with us so I kept him and named him Sky he loves the name.And so that is the story of how i met Sky.
meet Sky the Crystal Dragon.
This dragon is extremely smart, but can also be very curious. He is kind and loving, and very protective of his tamer. Sky absolutely loves to play hide and seek, but has a habit of trying to trying to steal fish from the other dragons. Most of the time he is caught in the act however.this is Sky my Sky Master Dragon.
credits to:Pheonix Pyre
Thank You so much!
Terra the Galaxy Fury
Name: Terra (means Earth in Potuguese)
Gender:Female
Persanality:Very energetic,loves to go out and explore,she is shy,and she loves to meet new dragon
Credits to:Fleetwing
Thank You so much!
Meet Misty my Storm Fury.
Age-21
Gender:Female
So about Misty. The first that she's charming, cheerful and always funny creature. As I said Misty loves winter and she can spend hours tumbling in the snow. A special attraction for her is to run up and take a ride on her tummy on the frozen lake or a river. She loves icicles and plays with them like Toothless in HTTYD2. Misty is very strong and hardy dragon.She will always help you.
Credits to: Defy
Thank You so much!
Dragon's name:Tealdo
Gender:Male
Personality:Sneaky and Sly and almost un trainable
What trick will you train our terrible terror to do: multiple fire blasts and a speed twist
How does this trick help you in combat:the multiple fire blast help to weaken the person or thing and the speed twist is to dodge fire, spears nets,ect.
Short story on how you,your dragon (current) ,and Terrible Terror rescued Hiccup from Alvin: One early morning i took Shadow and Tealdo for a small flight around Berk when I noticed a ship with a strange simbol on it with a black tail hanging of the side of the ship I told Shadow to go closer so I could get a better look at the ship.When we got closer I noticed that the tail was toothless's so I signaled Tealdo to go see what was going on he gave out a small squeak and came back he looked very in distressed and wanted us to folow him.when we got closer I saw that it was Alvin's ship and toothless had a mussel on his mouth and was tied to something and Hiccup was tied up to a pole.So I formed a plan to rescue toothless and Hiccup Tealdo would go and distract Alvin with his fireblasts and when Alvin went to strike him down he did his little speed twist while Tealdo was distacting Alvin Shadow went to get toothless and I un tied Hiccup we fled back to berk and I called Tealdo to me. He was so happy that he even did a little victory dance and we went on with our lives.
Credits to: snowflake12298
Thank You so much!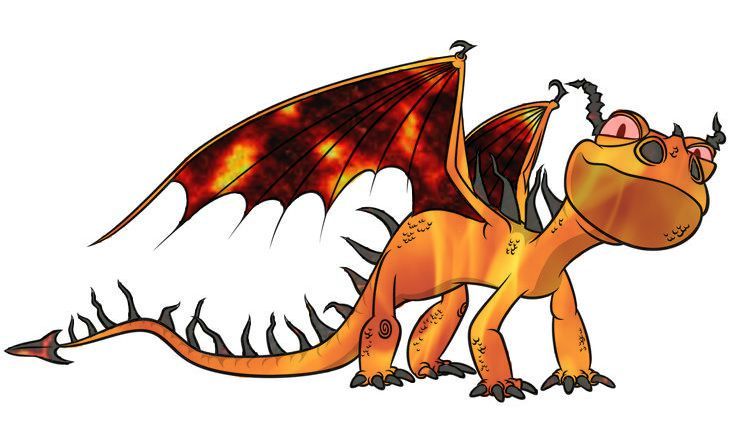 Name: Flamecatcher
Gender:Male
Personality:He is best friends with Tealdo.He is sly,sneaky,and quiet.He makes a perfect match with Tealdo when it comes to scare or steal from my other dragons.
Credits to: Basrolo
Thank You so much!
Name: Shatter
Species:Hotburple
Gender: Male
Personality:
This Hotburple breaks almost everything it touches, but he can mend and sad feeling and broken hearts.
Credits to :Nessie
Thank You so much!
Name:Hasani
Gender:Male
Personality:Loves to play in the sand, He makes piles of sand and jumps in it like a leaf pile but made of sand,He loves the sun and sun bathing.
Backstory:(optional but reqired for rare):One beutiful morning I was walking on the beach enjoying the day when I was walking around a big rock I saw a blue figure was playing in the sand.I went closer to get a better veiw.When I was about to step closer the rock that I was holding on to fell and hit another the fall had scared the blue fiquere and it vanished into a cave near by. So of course I still wanted to see what it was so I crept into the cave,it was very dark and a bit damp all I could see was splotches of daylight coming threw the cave's holes.when I reached near the end there was a small growl and roar it was comming from the end of the cave.I walked to it and I finnaly realized hat it was a sand wraith with sand for a bed and sand pretty much every where.When the sand wrath was creeping closehat very dayr snd closer it was almost like it was going to eat me or something but when it was really close it started to circle me but was watching me at the same time when it atleast circled me for one to two minuets it stoped and pushed me really hard I was about to be hit by a rock that wasnt stable and fell right were I was standing at,he saved my life and I felt a bond since that very moment he came up to me and liked my arm and sat down.I couldnt believe it he saved me and I was in his territory.I stood up and looke at him for a very long time until it was nearly an hour passed.I knew that I had to get home but something kept me there I just had to bring him home but he looked comfertable were he was so I turned around and walked out when I reached the rock the sand wraith was right behind me I guess he wanted to know were I was going so he folowed me all the way home when we got there I said that he could go but he stayed.I said that if he was going to stay he has to have a name.So I thought of Hasani because I found him near the ocean so I named him Hasani which means ocean in latin.and he has stayd with me ever since.
Credits to:toothlessnightfury
Thank You so much!
Name: Sigmund
Species: Smothering Smokebreath
Gender: Male
Personality: He loves to play with my new shiny silver saddle and he is very playful.
Credits to: Nessie
Thankyou so much!
Dragon's Name: Taj
Gender: Male
Personality:Energetic,playful,and he loves to go an explore islands and caves.
Credits to: Inthetardis & autum 5467
Thank You guys so much!
Name: Ocean Blue (was a name of my really old betta)
Gender:Male
Personality:He pretends to eat my hand when I feed him.
Credits to:Inthetardis
Thank You so much!
Dragon name: Techno
Gender: Male
Personality:He loves exploring and trying new things,he tests different tunes. He thinks he is the "man of the house" but my skrill teaches him that he isn't.He is prideful and thins he can do everything.He learned that the hard way when he thought he was an ice dragon and almost froze to death.He has a sence of humor by pulling pranks on my skrill.
Credits to:Stiger23
Thank You so much!
Name: Woodern
Species: Rumblehorn
Gender: Male
Personality: Loves to play in the woods and is an expert at hide and seek but not as good as a changwing.
Credits to :Nessie
Thank You so much!
Name: Baltha
Species: Shockjaw
Gender: Female
Personality:Baltha is an intelligent dragon.She loves to to find new species of dragons.She is a caring and lovable and fun dragon.She loves new people and dragons.
Credits to:Nessie
Thank You so much!
Name:Cosmic
Gender:Male
Personality:He is energetic and loves to just stare up at the stars at night.He became friends emedientally wih me thunderdrum.They like to pull pranks on the changewings near house.He loves to meet new dragons.
Credits to: Krazykira24
Thank You so much!
Name: Sunmark
Species: Sand Wraith
Gender: Male
Personality:He loves to just hang out side laying on the beach and in the sun.He loves anything realated to the sun so basically he loves warmth and light.He is a fun energetic dragon who has just a fun and happy life although nothing is that simple he makes things seem very easy to do.
Credits to:Nessie
Thank You so much!
Name:Whiplash
Gender:Male
Credits to:Colress
Thank You!
Name:Ice Storm
Gender:male
Personality: Ice Storm is a very smart , persistent ,and creative dragon.She dislikes warmth and heat.But she loves her cold cave which is in a mountain that is covered with ice.Ice Storm is a gentle and kind dragon but she is a dragon who wants respect.I named her Ice Storm for a reason she can make massive ice storms using her magic her ice storms contains hail sleet and snow that are moving at fast speeds.Ice Storm and I have made a very good relationship she is a marvelous creature and protector.
Credits to:DuskDayBreak
Thank You So much!
Cobra
Male
Personality: Adventurous, bold, silly, and optimistic
Likes: Being the leader and exploring
Dislikes: Being told what to do and staying at home
Credits to:Autumn5467
Thank You so much!
Name: Modra ( means blue in Slovenian which is where I am from )
Gender:Male
Personality:Shy,Loyal,Unique,Different, Loves to play in the morning when the dew is still on the ground.
Credits to: Cereballum
Thank You So much!
Blue thunder
Description: Blue Thunder is a skrill who loves to race.
Credits to: zero the ruthless
Thank You so much!
Silver Light
Description: Silver Light acts as a sentry a dragon that constantly follows Golden fury and tries to bring justice to his victims and put a stop to his rampages.
Credits to: zero the ruthless
Thank You so much!
My OC'S
My Nightmare Blue Knight made by:BeaReptileLove
My gronkle rockblast also made by:BeaReptileLove Thank You so much!
Thank You so much!
Crystalized My OC
Made by Me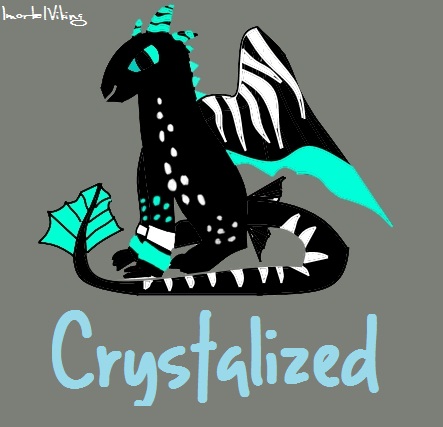 Crystalized credits to:ImortalViking
Thank You so much!
Crystalized credits to: puppyllover Thankyou so much!
Crystalized credits to: Skyler Smile
Thankyou so much!
Crystalized
Credits to: TwistedClaw
Thank You!
Credits to:Scobius
Thank You!
Crystalized made by : Me
Made by : The Ecliptic Eight
Thank You so much !
My Custom
This is Booklet my Nerd Fury Custom. Credits to:Candyblast Thankyou Candyblast!
Dark Claw
Made by me.
Shadow
Made by me.
Tue, 07/14/2015 - 15:07
#10
Tue, 07/14/2015 - 14:56
#12
Yay!
Name: SharpSky
Gender: Female
Eyes: 6600ff
Scales: 0099ff
These are so cool. Thank you so much!
__________________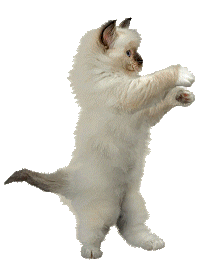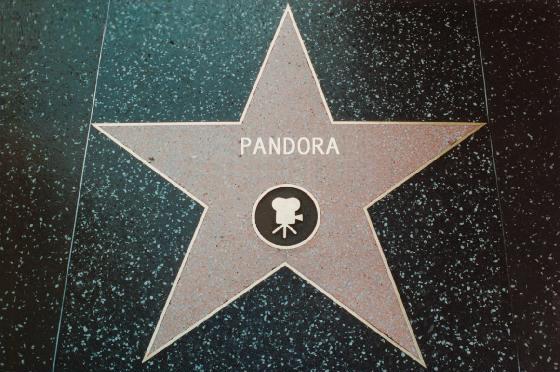 -Look around the world as it is now. This has ALL been foretold in the Bible, and the Bible has NEVER been wrong, not even once! You DON'T want to be left behind. God loves you SO much, and He wants you to be with Him. He died to save you! If you would like to know what is going to happen and what you can do to be saved and go with Jesus when He comes for His Church in the Rapture, contact me. I would love to share the Good News of our Lord Jesus Christ with you!! Maranatha!

by kimbenoso
Nebula by goldfish50 Ice Angel by dogloven Snow Flury (Sandwraith) by Autumn5467
Amythest Winter by Natalia Romanova Frozen by 1flower IceWings (Frost Fury) by StellaMontague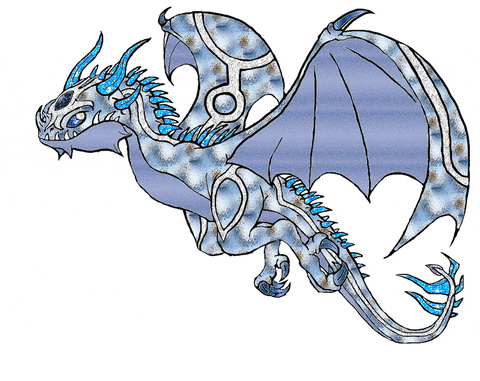 Popsicle by dogloven NightMist by DesertDragon22 Winter Blizzard by kimbenoso
Courage by Heartie Angel Juicy Fruit by 1flower SKY by Nessie
Acro by dogloven (Crested DolphinTail) Aurora by Siren-Sprirt (Celestial Star Caller) FlutterFly by Phoenix Pyre (Sky Master Dragon)
SkyCloud (Mianrai Oiche Fury) (male) Frost Angel by ShikiiGamii Omni (male)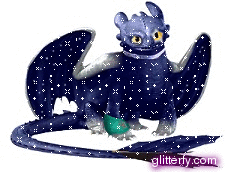 Latte (female-70% fertile) SnowStar
Diamond Night (infertile female) Ghost (female, uncommon, 40% fertile)
NightSky by PhoenixPyre SharpSky (RazorWhip) by Colress
Monarchy (Haunted Hallow) by DuskDaybreak Crystalline by DuskDaybreak Ice Calligraphy by DuskDaybreak
Icicle by Iron Man 2000 SkyLight (DewMist) by Cerebellum FairyWing by Selethesis
ThornStrike (Frillspike) by Grumpyforlife2

By Nessie By Pixel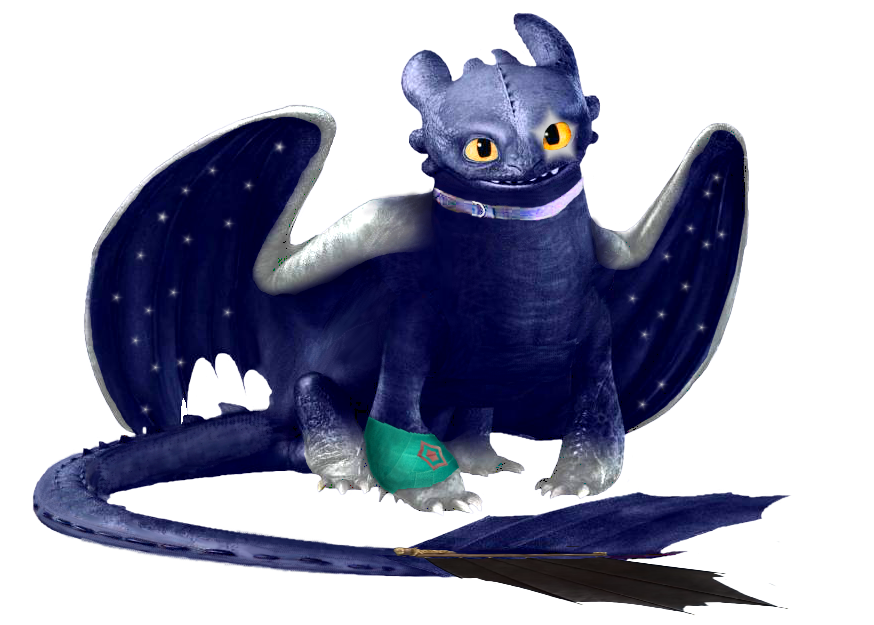 SnowStar by SunnyVisions Trinity (Xbbox=DS=Gameboy) by Scoubidous By ToothlessNight
Above blinkies by MidnightMare
By TildenWofGirl
By arkeyla
Trinity & SnowStar's kids-NorthStar, HeartWing, Gidget, & Twinkle-by musettes Joy, Lilac, Harmony, and Poptart
by KareKare
By amerissa2890 Wizard by BestTrainer/DragonDrawer Digit by skypeoplephoenix732 Jelly Belly by LoyceeforEver
Tue, 07/14/2015 - 15:16
#13
Tue, 07/14/2015 - 15:21
#15
:D
Form:
Name: Shighi
Gender: Female
Eyes: Green
Scales: Red violet
Do you want the name on the picture? Yes
THANKS!!!!!!! :D
__________________
P.S The adoptables or/and art requests that I have will be in posted in the holidays. (or maybe summer) The holidays are all on coming on October to December so that will be a long wait. And about the long wait, summer will arrive March 2016 but I will make sure I will use those artworks. It's just that, I can't really do anything this whole School Year. (I'm stuck with books) >.<
Tue, 07/14/2015 - 15:38
#17
Name: Silentwish Gender:
Name: Silentwish
Gender: Female
Eyes: Light Green
Scales: Dark Blue (Like a Night Sky Kind of Blue)
Name?: Yes Please
Thanks in advance!
__________________
My adorable boomballoon Borealis (profilepic) is done by the fabulous and talented chameishida. THANKS SO MUCH!
My wicked trickster, Illusion, and my titanwing Gluespit, Tar, both done by chameishida
Angelsong, my razorwinged reaper, and Violetstream, my greater banded geckus. Thanks themasterplan47!
Yngri the Harvest Hunter, by Embalathedragonhatcher
Tue, 07/14/2015 - 17:33
#19
Who's online
There are currently 5 users and 477 guests online.