A rather interesting glitch...
When I went to click settings to take a screenshot, this happened...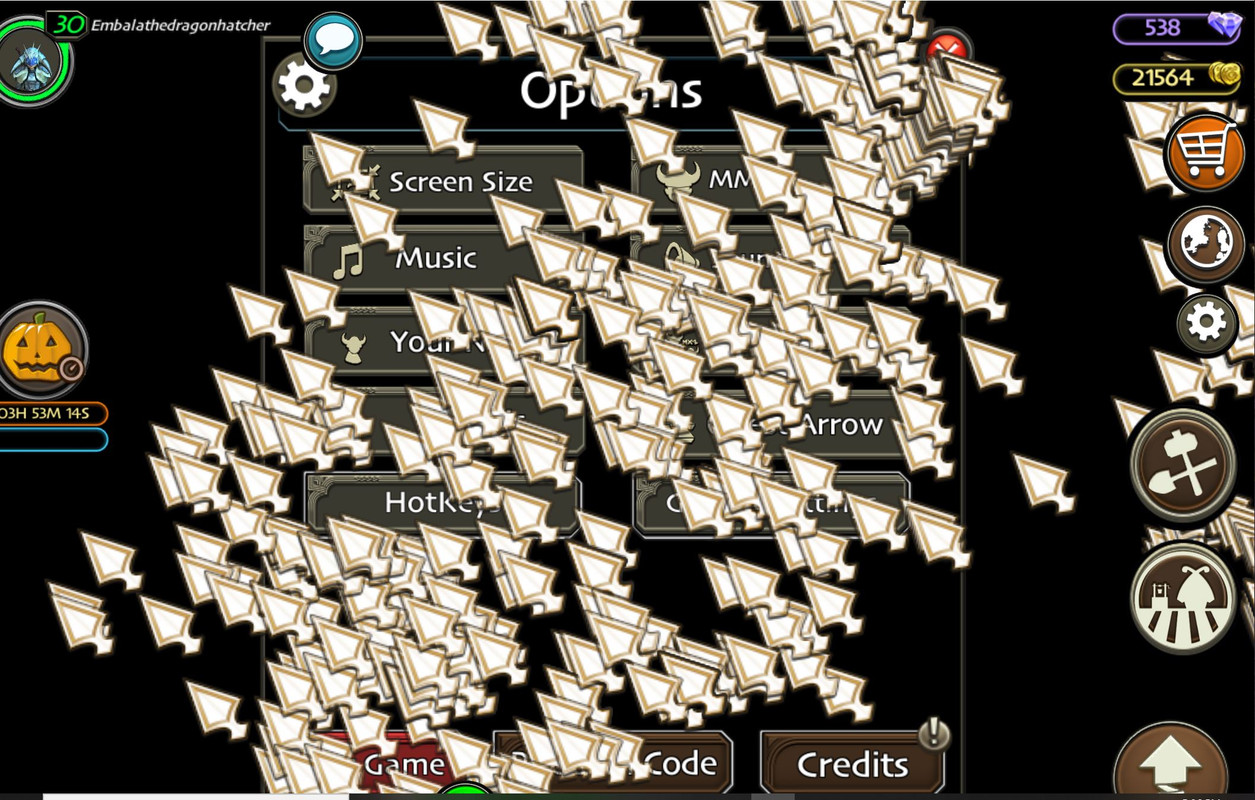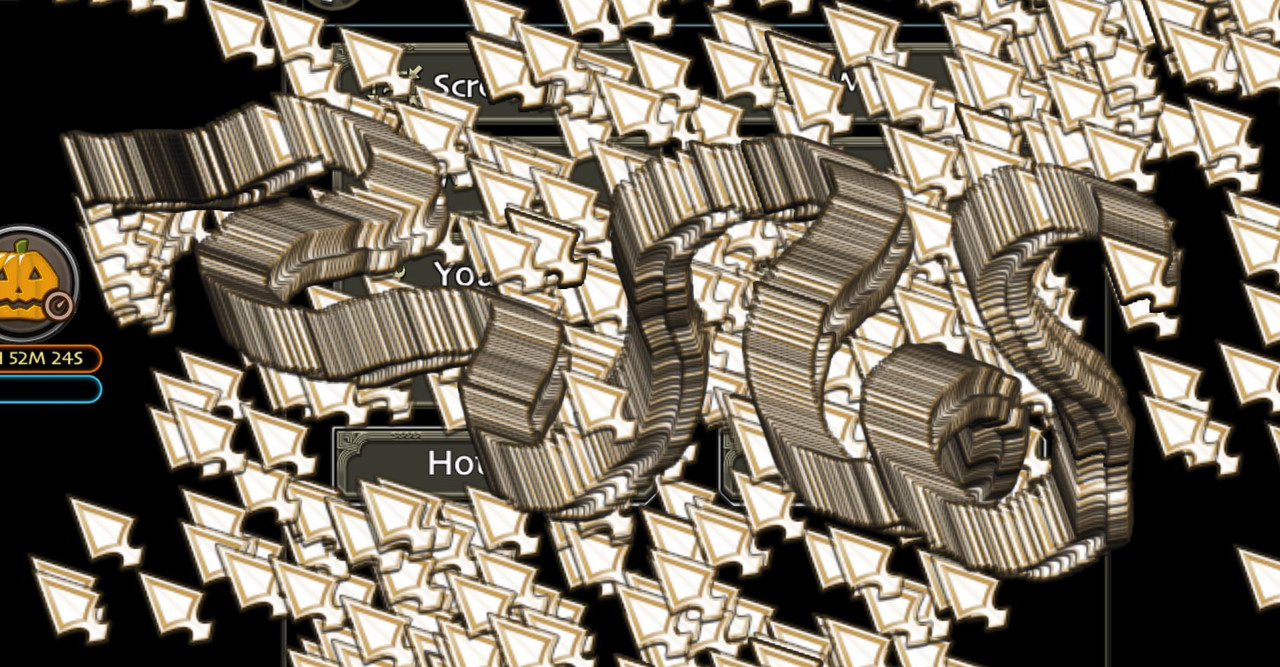 So whenever I moved my mouse it would basically leave a trail of itself around the screen. Made for some very unique and interesting 'art' XD
Anyway no major glitch to report here, just thought this was pretty funny. I extited and re-started the game and it fixed itself.
Sun, 11/10/2019 - 21:19
#1
Solitare Deja Vu
Is it just me or does this remind anyone else of winning Solitaire on your computer? XD
Sun, 11/10/2019 - 21:30
#2
Dude, yes XD
Oh gosh yes X'DDD *solitaire music intensifies* XD
Mon, 11/11/2019 - 06:03
#3
Mon, 11/11/2019 - 09:19
#4
Magnificent arnt they?
Your Clones are impressive, you must be very proud...
Mon, 11/11/2019 - 10:31
#5
Aloha I am a subject!
There's actually a hotkey you can use to trigger that, idr what it is but if I remember correctly it's the same hotkey to hide your gui