Quests With the Night Lights!
Over the Snoggletog season I have captured screenshots of the Night Lights wherever they appeared in the quests. I assume these encounters are supposed to take place the same year as HtTYD: Homecoming, so I dressed Gorge in a new outfit, even with a new helmet.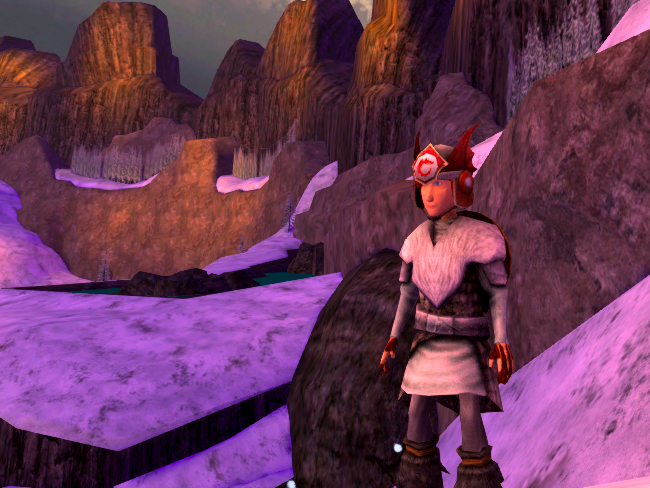 Gorge was 26 years old when Astrid told him that Hiccup had found Toothless and the Light Fury on Scuttleclaw Island. Having finally reunited with Streamglide, he flew there to meet the Alpha dragon's family.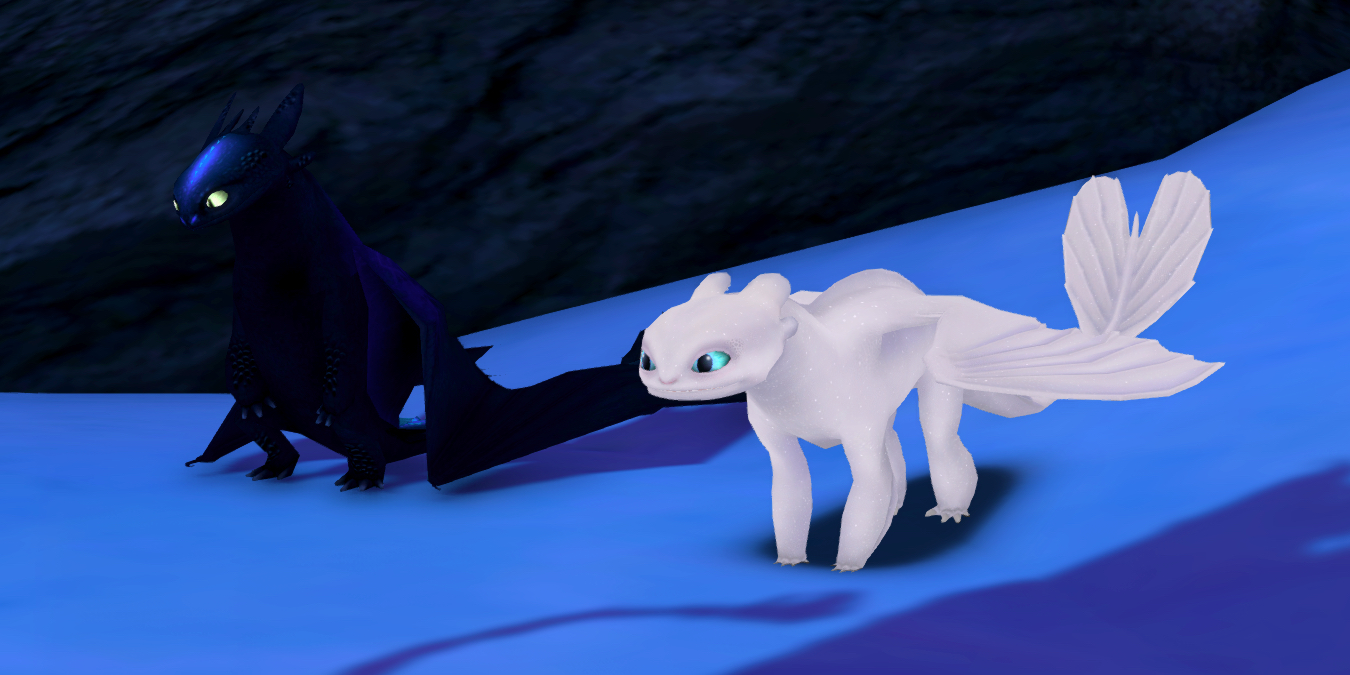 The Night Lights jumped and flew playfully around their nest (at least those who were awake).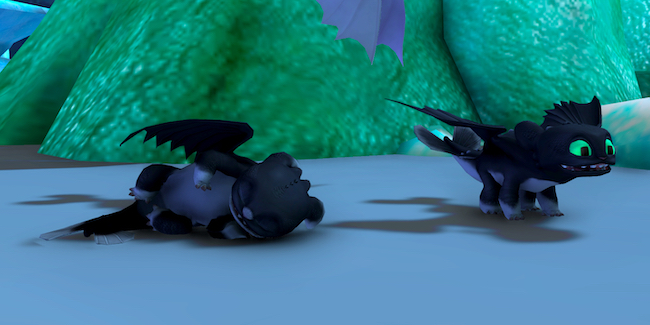 The Light Fury allowed Gorge to climb onto her back, and he and Hiccup flew over the icy terrain, the three Night Lights following closely.