Plea from a humble player
So, hi.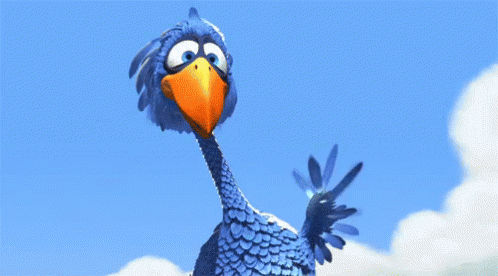 I know I'm barely ever active on the forums, but here's the thing. I love Seasonal events just like the next Viking, but I really actually miss the good old expansion packs and I think it would be really cool if they were brought back. I know there is a reason why Events basically replaced them, but in my opinion expansions were simply a better in-game experience.
I was always short on gems when an expansion would be released and I remember how hyped I was when I finally unlocked Icestorm Island back in 2016 after months of gathering gems. Maybe it's because I was way younger and it was the very first expansion pack I unlocked but it felt like a really good adventure. The quests were long, abundant and well structured and actually gave me a sense of accomplishment when I finished them. The activities within each quest were more various (call me a nerd but I loved making experiments in the lab, for instance) and I think it's such a pity how that modus operandi slowly declined with each new expansion.
There're so many possibilities that haven't been explored plot-wise that I think, even though I'm probably sounding like I'm underrating the amount of effort it takes to do so, that it would be pretty easy to come up with an engaging set of quests to build up a new expansion's storyline. Berserker Island or the land of the Wingmaidens/Defenders of the Wing are just a few immediate examples of new settings that come to mind and I believe I remember seeing many players asking for expansions involving those tribes in the past, so it would be nice if those could eventually be explored with an adequate plot each.
I know that in the end the purpose of an expansion is not that different from events, it's still all about getting an élite dragon, after all -but, personally, I like to do so at my own pace.
In the end I think it would be a good compromise if we could have events alternating with an expansion or two a year, although I can see why that sounds a bit difficult to accomplish.
Thank you for reading my post!
baiiii!
Fri, 12/10/2021 - 18:53
#1
...
I definitely agree with this and 100% support this. I miss expansions soooooo much. I loved seeing what each new expansion would contain. I loved doing the quests and seeing the storyline. They always made me feel like a part of the HTTYD world because I was going on this incredible adventure along with the rest of the characters. I've actually suggested a compromise similar to your's before. My suggestion is that they have 2 events a year, 1 near the beginning of the year and 1 near the end, and then release an expansion during the summer. I think this is a very fair compromise. Both sides win. People who prefer events would still get 2 events a year, while those of us who really, really miss expansions could still have expansions. I honestly think this would be more than doable for the SoD team seeing as how they give us 3 events a year and this year we had 4(I'm counting Snoggletog because it's coming soon). They should be more than capable of doing 2 events a year and releasing an expansion during the summer.