Okay, I no longer want this.
I don't know if this is related to a computer update, a browser update, if the forums ever updated, or only I am getting this, but this is starting to get on my nerves.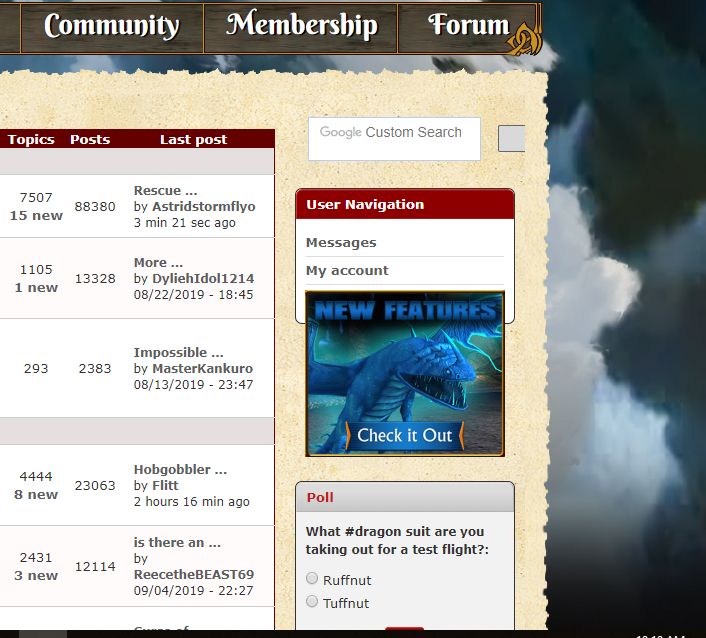 What happens is that every time I have to click on My Account or Messages, the box moves down and the Log Out tab clips beneath the New Features tab and I have to click again. I'm in 2 roleplays, and frequently I log on to the forums to check both for messages and track. I'm not at the stage of frustration, I just don't prefer the box to just innocently troll me every time I need to use it.
Also, at this point it is impossible to hit the Log Out tab. Not that I care that much since I'm always logged on.
Fri, 09/13/2019 - 12:38
#1
I've had the same issue, wait
I've had the same issue, wait for the page to load completley, I'm victim to this too, just wait a minute or two and it should be ok
Sat, 09/14/2019 - 01:29
#2
~
To me it looks like the page is loading slowly for you and due to the non-interlaced content, things shift around. If letting the page load fully doesn't work, you can try a cache refresh, zooming in or block the image from showing up using your ad blocker.