New Goregutter- Need Ideas
Title says it all!! I have a new Crimson Goregutter, and need some ideas- I'm naming him Moose. But I need some help with color ideas. I'm thinking I'll stick with the name of "crimson" and give him some warmer colors? Like, reds and pinks? But I've also seen some cool looking blues and greens-
Does anyone have any suggestions? Some pictures would help, too!
Mon, 08/15/2022 - 21:52
#1
Hi!?!
I you like the crimson idea I would suggest bright reddish orage as the main color and a lighter stomach (or is the stomache always white, I don't have a crimson gorgutter) Then Mabey a dark red of really dark pink for the rocky spike things and the horns. As for whatever the third color is I would sugest ethery something in these range of colors like anohter red or ornge or pink depending on wether it is a boy or a girl. Or for the third color you could do sonething very different for a burst or pop of color like blue, green, purple, or yellow!
Tue, 08/16/2022 - 16:55
#3
First, I want to point out
First, I want to point out that I actually just got a Gorgutter, and named it Moose as well!
For the colors, I think a deep red as the main color would look great, or maybe a deep purple, and have the red as accents.
I had left mine purple, and pink, and only changed the orange to be more of a teal color.
I'll get a photo of it later for you, if you want!
Thu, 08/18/2022 - 12:59
#5
(Sorry for the delayed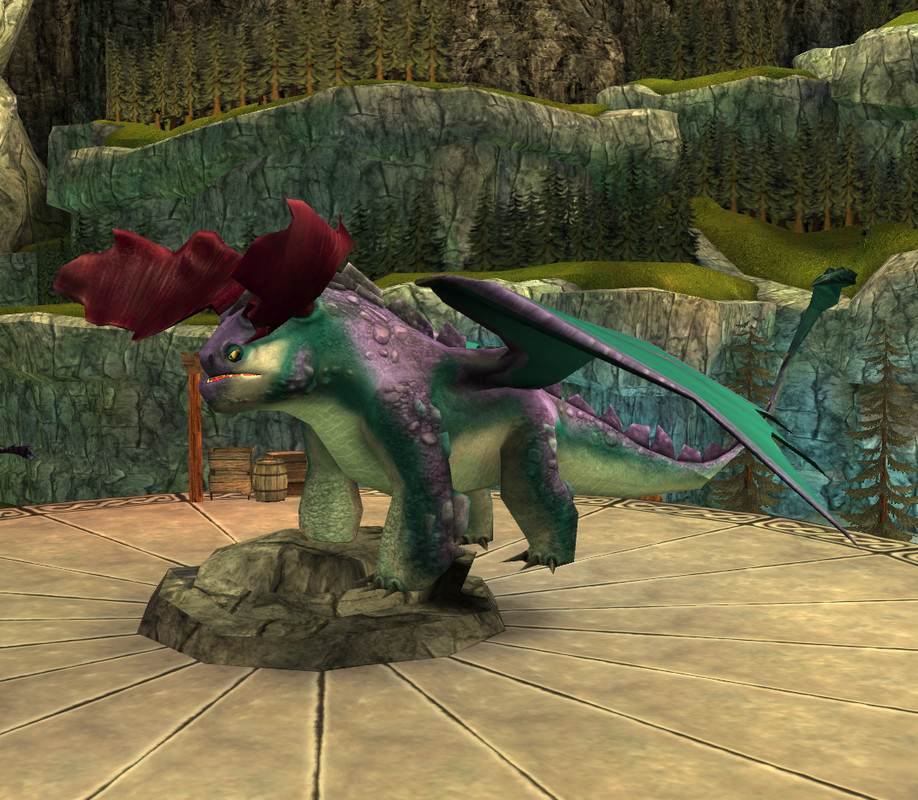 (Sorry for the delayed response. I was busy.)
Here's my Moose!
He says hi to your Moose, his Twin!
So I used a medium teal, and kept it with the original purple and pink.
I think that the teal matches up with the purple, pink, and red perfectly, along with the white.
I think that maybe some reds and black would also look good with it, like if you made the pink spots a deep red, and have the purple and teal parts (just using Moose as a reference.) black, or have the teal red, that would also look good!
I also think that trying to original colors to be lighter or darker would also look good!