New dragon for Thawfest 2022 ?
On the instagram, I came across a post where the dragon's egg was marked as a spoiler. What do you think is Fake or a real egg image of the next event dragon?
Thank you for answer :-)
Tue, 03/01/2022 - 09:36
#1
Don't know if it's real or
Don't know if it's real or fake but if we're just to speculate what this image is intended to be, then it's definitely a Whispering death and a Snow wraith = a Hushbogle
of course it should be taking into account to that it's fairy easy to fake mix this two image together, but then again, most of the SOD eggs are just like that.
(also if it's real it doesn't necessary a thawfest dragon, since technically new dragons, including hybrids, can be release outside of event somewhere around Feb-March like Slitherwing last year and Deathly Galeslash the year before)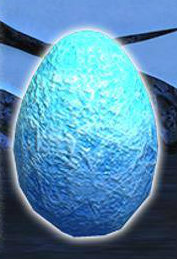 Tue, 03/01/2022 - 11:27
#2
Eehhh...
Yeah...you're not wrong
The next SoD dragon is the Hushbogle
But this is probably the last time a dragon is leaked before its time, because you just posted it in the only place with access to SoD ADMINS
HUH
Tue, 03/01/2022 - 17:27
#4
Eehhh...
Idk if SoD is really aware of this or not, but the last time it happened SoD blocked the view of the files in a way that no dataminer could "predict" the news, and Ridgesnipper went unnoticed and arrived in the game unexpectedly...
when there is a spoiler, whether on any platform, it's never good to let a majority know within the game's own forum....