Monstrous Nightmare Color Fix
Hello, Vikings. As those of you training Monstrous Nightmares may have experienced, your dragon's color changed like a chameleon! Don't fret, as our team has fixed this issue and has a solution in place. Owners of Monstrous Nightmares whose color changed will be able to change their dragon's color for free. If you're in-game, you will receive a pop up notifying you that the change can be made. Simply go to your Adventurer's Journal, and customize your dragon to its desired color. Now your dragon is back to normal!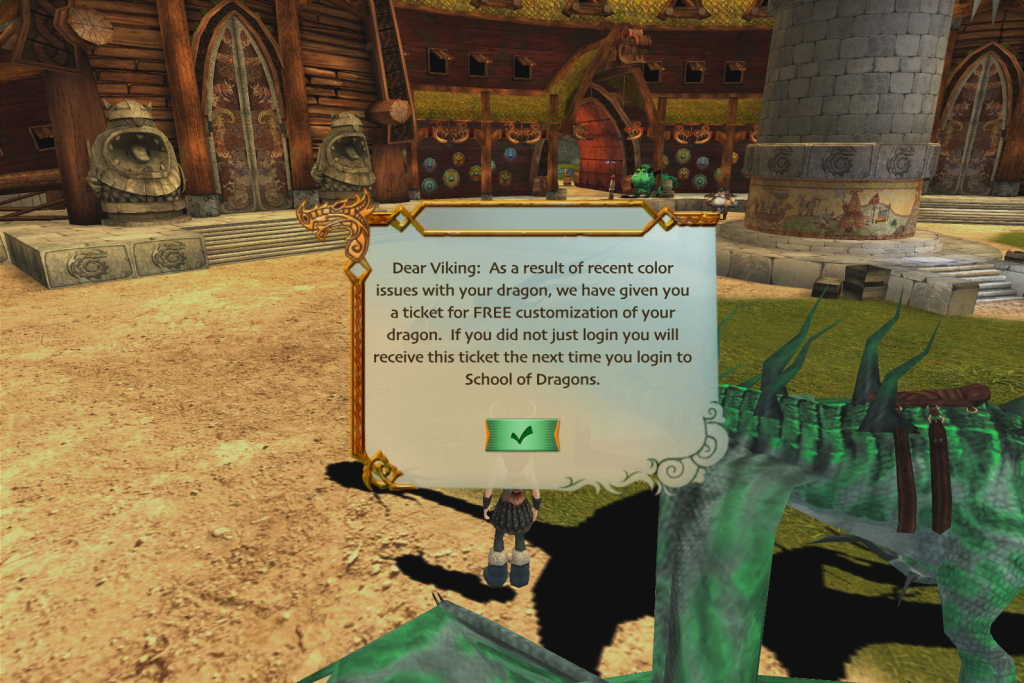 Fri, 09/27/2013 - 14:38
#2
I noticed a fix on the
I noticed a fix on the animation too, the idle Nightmare seems to move around his head and make more expressions than before. Unless I just never noticed this before, haha. Before the Nadders and Zipples always seemed to move around more than the Nightmares.
Is there a way to make my Nightmares back coloring black again? I really liked him black with light grey and a white underbelly, but now the darkest I can make his back scales and horns is a medium grey. The "details" option doesn't seem to go very dark. If not, it's not a big deal, I can get used to him being lighter haha.
I actually got prompted about the free customization a few minutes after I had already paid to re-customize him, haha. Ah well.