MericcupNightFury's Chat/Q&A Thread! :D
MericcupNightFury's Chat Thread! :D
Not related to this post, but I love this gif. XD
Some of you may already know that I do not(try not to) respond to privet messages.
(for reasons I don't need to explain)
So I decided to make a thread where we can chat.
You can also ask questions if you want.
So... yeah. :)
Post away. :D
Wed, 04/04/2018 - 11:22
#1
Wed, 04/04/2018 - 11:39
#2
I Was The One Who Left Mericcup Unsupervised!
Also, do you like my new siganature? (There's always something to improve.. I keep changing it)
Wed, 04/04/2018 - 14:19
#4
My question is....
First off: Hey how are you ? Im a huge Lilo&Stitch fan and I really, really like the movies so the GIFs too, well i like every Disney-movie xD Whats your favorite Disney movie ( if you have one but I think you have one xD) ? My favorite movie is The Lion King. That's such a wonderful and also sad movie.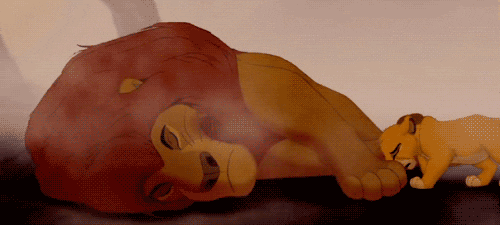 <-----I hate this scene in the movie because i have to cry everytime :(
Wed, 04/04/2018 - 16:56
#6
"Its not what you get but what you do with it." -Xanadu
Forgive my intrusion, I was surfing through the new posts, saw this, decided to read it, saw treasure planet, almost screamed!!!!!!!
I love that movie!!!!
My parents thought it would be dumb, and so did everyone in my family, but I finally watched it last year, loved it, and hated on Disney for cancelling the sequel.
I don't know if I would personally count it as my favorite, but its definitely on my list!
(Sorry I butted in I wanted to say this so bad, so thank you)
Thu, 04/05/2018 - 03:15
#8
I have WAY too many Disney
I have WAY too many Disney films I love so here's ONE:
It's.. It's... P-p-p-uppies!!!!!!!!!!!!!!!!!!!!
c:
And.. The picture didn't come through .-..
It's AirBuddies XD
Tue, 04/10/2018 - 11:41
#14
Jimin, You Got No Jams -Namjoon
​To be honest..I've never seen Treasure Planet.
How is it?
Thu, 04/12/2018 - 05:22
#18
Hope you'll notice this when
Hope you'll notice this when you get back!
Just curious, what is your friend code? I'd LOVE to meet you in the game. (If you don't want to say it in this thread, just PM me c:)
Thu, 04/12/2018 - 05:23
#19
Hope you'll notice this when
Hope you'll notice this when you get back!
Just curious, what is your friend code? I'd LOVE to meet you in the game. (If you don't want to say it in this thread, just PM me c:) Also my Viking's name is ThatEquine :)
Tue, 05/08/2018 - 12:42
#22
   Okay, same question from
Okay, same question from the Titan Buffalord thread about HTTYD relationships.
Tue, 05/08/2018 - 18:59
#24
Impossible!
That's a shame that people are rude to you about who you like. In the end of the day, its just charecters that none of us will actually meet and it doesn't truly matter. I will admit that I prefer Hiccup and Astrid over other combos, but I can have an open mind. If Hiccup never met Astrid, and if he bumped into Merida, I can acept that maybe they would fall in love. Who knows.
I can also undertand how the Hiccup and Astrid relationship seems forced at times. I don't really care for the relationship much in the first movie because it seems that Hiccup only likes her because he thinks she's pretty, but the relationship in the show is nice.
On the topic of The BIg Four, what do you think of the Repunzel and Jack Frost relationship? I think its kinda weird that a 300 year old spirt falls in love with a 16-18 year old girl....but then I look at Marvel's Thor and Jane pairing and I kinda stop caring (whith her being 26 or something and him being over a thousand).
I'm glad we both agree on the Hiccup and Jack relationship. That's just weird. I would point out weirder fan made relationships, but I want to keep this clean for other readers (some of the relationships out there that "fans" made are mind numbingly bad).
Back to Berk. I agree that Ruffnut and Snotlout aren't the best pair, but I'm also against the Fishlegs and Ruffnut pairing. I prefer the Fishlegs and Heather pairing they suggested in RTTE.
Those are my thoughts. Thank you that, even though we may not share the exact same views, we aren't reducing each other to mindless name calling. That doesn't accomplish anything and we wouldn't be able to understand things from how others see the world.
Sun, 05/13/2018 - 16:17
#26
Go away haters!
No problem on not gettin back fast. As you can see, I take a little bit, too.
I guess I agree with your thing about Jack and Repunzel. Not really into it, but not against it.
I do have to ask you to explain Eretstrid. I get that its Eret and Astrid, but I don't exactly get why some people want them together. I didn't get the vibe that they liked each other too much.
Sat, 06/09/2018 - 20:16
#28
BLASTED INVISIBLE SKY PIRATES! ALL WAYS STEALING MY CHEESECAKE!
Thanks for explaining Eret and Astrid. I'll give my opinion of that when I answer your question.
Eret and Ruffnut? Honestly, I don't really care for it. Ruffnut just likes Eret for his looks and nothing else, and Eret's personality isn't really developed enough for me to think anyone is a good match for him. Honestly, after HTTYD2, I was slightly upset with Hiccup just handing over his father's dragon to a dragon trapper who just turned good in the past twenty four hours. I mean, who'd do that!
Back to the question at hand. I honestly can't tell who I'd like to see Ruffnut with. I don't really want her to end up with Snotlout, and RTTE gave a much better relationship for Fishlegs. But I won't ruin who because you said you don't watch RTTE. So, in conclusion, I would choose a fourth option for Ruffnut.
Now, three questions for you.
Besides for not liking the Hiccup and Astrid, is there any other reason you don't watch RTTE?

This is kinda off topic, but I still need to ask. I finally figured out how to put Gifs in my sig, but I need someone to make sure they pop up for anybody besides me. Could you quickly glance at my sig and see if the gifs pop up? There should be at least seven.

Back on topic. What's your opinion on the new HTTYD trailer?
That's all for now.
Tue, 06/19/2018 - 07:40
#30
Sorry, I'm back now.
I got to say, not having Netflix is a pretty good excuse for not watching RTTE. Did you ever see Riders/Defenders of Berk while it was on TV?
Thanks for checking my Sig. Now that I know others can see it, it's only a matter of time before it gets cluttered by gifs. Again, thank you.
On to discussing the trailer. I honestly didn't realize that the gang wasn't in it until you pointed it out. Besides that, I thought the trailer was pretty awesome. Although, it seems like they ruined the ending. (Side note: What's with HTTYD and giving stuff away in previews? First it was Hiccup's mom, then, potentially, the entire end of the series.) I'm glad at what I saw of the Lightfury. It looks like a pink nightmare in my mind and didn't look wild or fierce enough. But then, after seeing the cloaking ability and saving Toothless, I think she might be a really cool character.
...Oh, and Toothless' attempts to get the attention of the Lightfury were so great.
If there was one thing you could add to the movie, what would it be?
Fri, 07/06/2018 - 11:15
#32
Don't even think it, Tuff.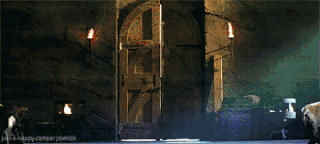 I HAVE RETURNED!
Sorry for taking so long. There was....stuff....and...things.
Anyway, back to the topic at hand.
It is a shame that Dreamworks gives stuff away. They need to hire new people for their trailer crew.
The Lightfury. I was originally against her because I thought she was supposed to be a white Nightfury. But, after learning more, I think she is cool. I'll wait for the movie before I make my final call though.
Those pics with Merida are awesome! Did you create those yourself? If so, good job.
So here's another question. Who do you think can create the best cartoon humans? Dreamworks, Disney, or Pixar?
Final question of this run. The riddle for the scavenger hunt. Could you explain it to me, because it made no sense at all. I only found the chest because of a clan member. I haven't completed all the expansion packs, so, am I missing something? I guess it just annoys me because I'm normally pretty good with riddles, but not this time. I was very far off.
Again, sorry I took so long responding.
Bye now.
Sat, 07/07/2018 - 09:28
#34
     Glad you aren't upset.
Glad you aren't upset. Although, you would have had all rights to be.
You mentioned the word 'manips', what exactly does that mean?
You are right that Disney makes pretty realistic humans overall. And it would be nice if they released more animated movies. However, you have to admit that a few of those movies didn't really make much sense. (For Example, Sleeping Buity: The story of a king overreacting and sending his baby off with three fairies even though he knows the curse won't take effect until sixteen years in the future.)
I don't exactly know who I'd think makes the most realistic humans. I would say Dreamworks, but, then again, I show them a LOT of favoritism. So....
I'll take you up on the offer to PM me an explanation to the riddle. I think I figured out the final line, but that was only after I had found the chest. The first two lines seem completely unnecessary, and I can't figure out the third line. Any and all help is appreciated.
- Lack Lunason
Wed, 07/11/2018 - 09:41
#36
Why is Tuffnut kissing a broom?
Thanks for explaining what Minips are. That's a fun thing to call them, though, it does sound like a name for some sort of monster.
What sort of villain do you want to see in the movies? What makes a villain a proper villain?
I'm a huge fan of Dreamworks for many a reason. However, I have not seen Spirit. What's the plot line of that movie? Also, you said you've seen almost all the Dreamworks movies, does that include The Bee Movie?
I want to thank you for breaking down the first riddle for me. It seems like they were really pushing it. They could have done better. Good luck on the second part.
I also want to congratulate you on something. You know the VIP Party thread? You did an awesome job trying to keep the peace and smooth the situation over. You didn't seem to take a side, which is really impressive, and you even tried to point out solutions. Very well done.
Have a nice day.
-L. L.
Tue, 05/08/2018 - 13:30
#39
Jimin, You Got No Jams -Namjoon
​Just wanted to say...good luck on your exams!!
Mon, 06/04/2018 - 08:56
#41
The Witch is Boo!
I just watched 'Brave' for the first time since I saw it in theaters. Good movie. Anyway, I had a few questions.
If Merida didn't live in that kingdom, but actually lived on Berk at the same time as Hiccup, what dragon would she ride?

Besides for the Hiccup and Merida ship, what would her relationship be to the othe riders?

Finally, pick an episode of any of the shows; how would that episode have been diferent if Merida had been ther

e?
That's all I got.
Sat, 06/09/2018 - 20:23
#43
If ya could change ya fate, wood ya?
Thanks for answering these questions. I could definitely picture Merida riding a monsterous nightmare. I could also see her acting the way you said with the riders. I wonder if she'd ever join the twins with their pranks? Finally, I'm glad you think she would help Gustav. I really like that kid myself, and I didn't like how the original riders treated him...or anybody for that matter.
Thu, 06/14/2018 - 04:48
#45
Hi there!    I just came here
Hi there!
I just came here to tell you that you are an inspiration to me when it comes to art. I love looking at the stuff that you draw in the "post the last thing you drew" thread, and anywhere else I can find your work. I've just gotten a graphic a cheap graphic tablet and I'm trying to work out everything, trying to practice daily to get to a better level, but work like yours kerosene me going in hopes that I'll be able to reach that level some day.
i really just wanted to get that out there, to tell you that I appreciate your work.
Now for a few art questions if you don't mind, you don't have to answer them I just thought it wouldn't hurt to ask:
What software do you use? I'm pretty sure I remember you saying it was photoshop somewhere, but I don't rememver exactly.
What tips do you have for shading in both traditional and digital drawing? Out of everything that's a big problem for me.
How do you get clean lineart? I've heard to move your brush tool fast, but that hasn't worked for me. It always ends up being really lumpy and uneven.
Again, you don't have to answer these questions if you'd rather not.
Well, thanks for what you do and I hope that I'll continue seeing work from you for a while. :D
Sat, 06/30/2018 - 19:13
#47
"It's Brilliant, Brilliant, Brilliant!"
I saw that you like the Emporer's New Groove, have you ever seen the series the Emporer's new school (you can find it on daily motion)? It doesn't have the same charm as the original, but its still hilarious and has a few of the same voice actors.
Also Yzma is the G.O.A.T.
thats my favorite part
Sun, 07/01/2018 - 08:28
#49
Oh, G. O. A. T. Just stands
Oh, G. O. A. T. Just stands for greatest of all time :)