May I have some art?
Okay, it feels really weird to be asking others to create art for you. But I know that there are many talented and generous people here, and that I'm not the first one who has done so. :)
So, if you would, I would like some art of Javon, my human HTTYD OC; Firelash, one of my dragon OCs; and (possibly; I completely understand if you'd rather not) two original dragon species. As to style, I'd like something from Realistic to HTTYD-Realistic; other, over-stylized art is just... not my cup of tea. Both digital and traditional are fine; I don't really care one way or another. Color is requested.
Here are descriptions, since those might be useful. XD
Javon Thorhamarr:


Javon Thorhamarr is relatively tall, standing approximately six feet. He is also quite lean and agile, adept at slipping through narrow gaps in just about anything. As far as physical strength goes, he is not exceptionally strong by any means, but he's certainly no weakling!




At a glance, you'd probably call his mid-length hair black, but a closer inspection would reveal it to actually be a very dark brown. It never sits where it should; even a slicking with bear grease does little to corral the perpetually tousled, wind-blown locks.




His face, though lacking any beard or mustache, is lightly dusted with scattered stubble. His eyes, a piercing steel-blue, burn with an icy flame when he is angered.




His preferred dress is leggings of brown or some other earth tone, and a loose-fitting, forest-green outer tunic and leather girdle. Under this, he frequently wears chainmail, especially when going into battle. In such cases, he also often wears a somewhat-crude helm he forged himself, though he prefers to leave his hair free to the wind. He always carries at least two throwing knives with him, and usually wears a sword, although he has been seen carrying a bow instead.

Firelash:


Firelash gets his name from his long, whiplike tail, and his pattern and colors, which look strikingly like a nighttime wildfire, albeit more red-orange than yellow. He is a little larger than Hookfang, standing approximately 7-1/2 feet tall at his hips when in the prowling posture. His underbelly is a yellow-cream, fading along the underside of his neck to the fiery red of his lower jaw. His horns and talons are a dark, silvery gray, mottled with duller gray and black. His glowing yellow-orange eyes have been aptly called "twin pools of liquid fire" by Javon. Like all Monstrous Nightmares, his powerful limbs, fore and hind, allow him sprint and climb with ease. He wears no saddle or strap of any kind.

Original Species 1, the Sonorous Swordfin:
A Tidal Class dragon, the almost shark-like Sonorous Swordfin (comparable in size to the Night Fury) is named for two things: Firstly, the loud, nearly-ultrasonic tone (to humans, anyway) it produces to draw in prey; and secondly, its dorsal ridge and broad wing-fins, which, like the Timberjack's wings, are ultra sharp, capable of cutting through nearly anything with ease. It has a long, streamlined body and no legs, giving it superior agility in the water. It can fly, but cannot survive out of the water for more than several minutes. Its mouth, though somewhat small, is full of many small, sharp teeth. The Swordfin's scales are typically a gray-green to gray-blue on the top of its body, fading to a very pale turquoise underneath. Beyond that, I haven't really established anything about its physical characteristics, so feel free to let your creativity loose.
Original Species 2, the Darkbreather (or Duskbreather, which sounds better but makes less sense):
The Darkbreather (as I'm calling it for now, though I'm not entirely sold on the name) is a nocturnal, quadrupedal Mystery Class dragon, slightly smaller than the Terrible Terror, with small, sharp claws. It is a communal species, sorta similar to Night Terrors and Smothering Smokebreaths (in appearance as well as in behavior), and typically makes its home in high mountain caves below the snowline. They are incredibly fast in the air, and thanks to their dark coloring, practically invisible when on the hunt. Its most unique feature (and its namesake) is its breath weapon: A thick, disorienting, dark midnight-purple mist that causes temporary blindness. Again, I have established very little else about other physical characteristics, so you have significant artistic leeway, but remember that it's built for speed and for night.
Now obviously, you don't have to do art for each of these! If you only want to do one, that's perfectly okay. I don't want to be a burden on anyone.
I look forward to seeing what you might create. :)
Fri, 05/14/2021 - 12:15
#1
Ooh ooh pick me pick me! XD
Ooh ooh pick me pick me! XD I'll do one of your dragons! You can tell me which one you would like me to do since you already know my art style. :)
Wed, 05/19/2021 - 10:00
#3
Sorry about taking so long! I
Sorry about taking so long! I haven't forgotten, but this was supposed to be a chill week, but it got REALLY busy REALLY quickly. I will get it to you eventually though!
Sat, 06/05/2021 - 08:50
#7
Here it is!
Sat, 06/05/2021 - 14:30
#9
LOL XD! Hey, no problem! I
LOL XD! Hey, no problem! I enjoyed it very much! Especially since I do dragons and other animals way more often than humans. Also, I have found that drawing from a description is very fun! I just wish I wasn't so darn busy! Every time I think I have two seconds to breathe, life goes and says NOPE, NOT TODAY! XD
Fri, 05/14/2021 - 12:23
#10
Sure, Why Not?
I can do your Oc and Nightmare.
Might jump on the other two later, but yeah :P
Fri, 05/14/2021 - 13:42
#13
*Yeeks in*
My style is definitely not realistic or HTTYD, buuuuuuut I could do some concept sketches for the Darkbreather dragon?
Sat, 05/15/2021 - 07:48
#16
*Yeeks in*
Sketchesssss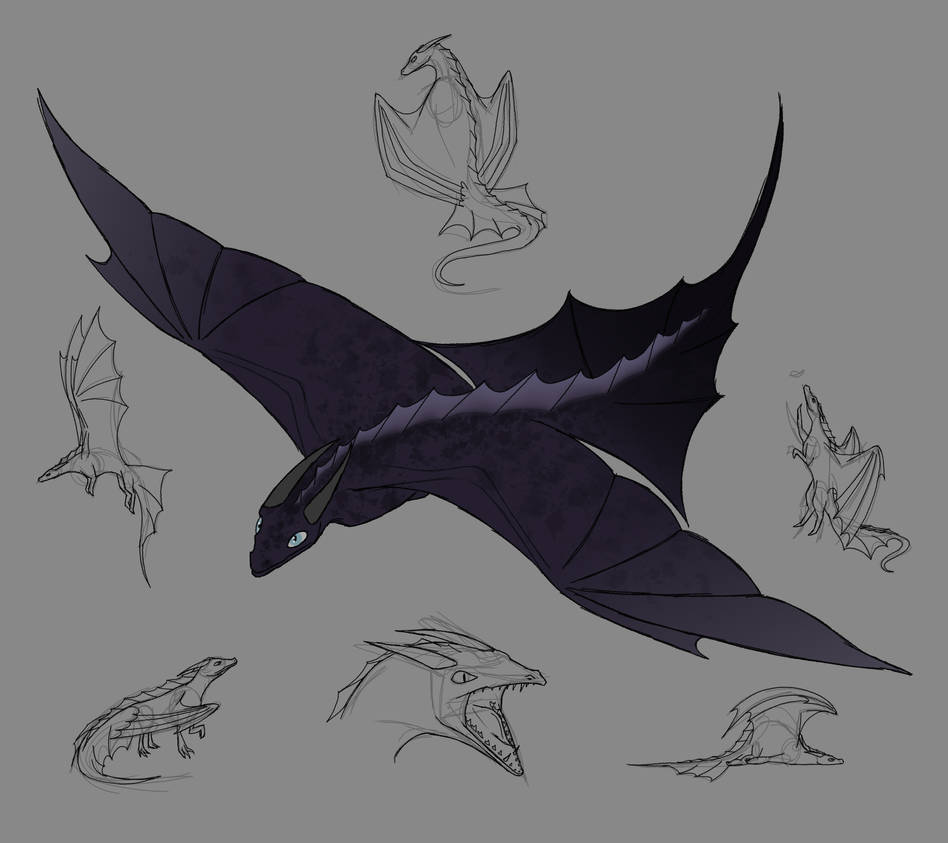 Sat, 05/15/2021 - 15:41
#18
Intriguing!
Hi! I might consider taking part in this too, but only if you have patience to wait a bit, as I'm quite busy lately... about the art style, you can choose from my siggy what style you like the most :)
Wed, 05/19/2021 - 20:28
#20
Sonorous Swordfin
Not what I said I'd draw, but I'll start working on Javon now. In the meantime... here... XD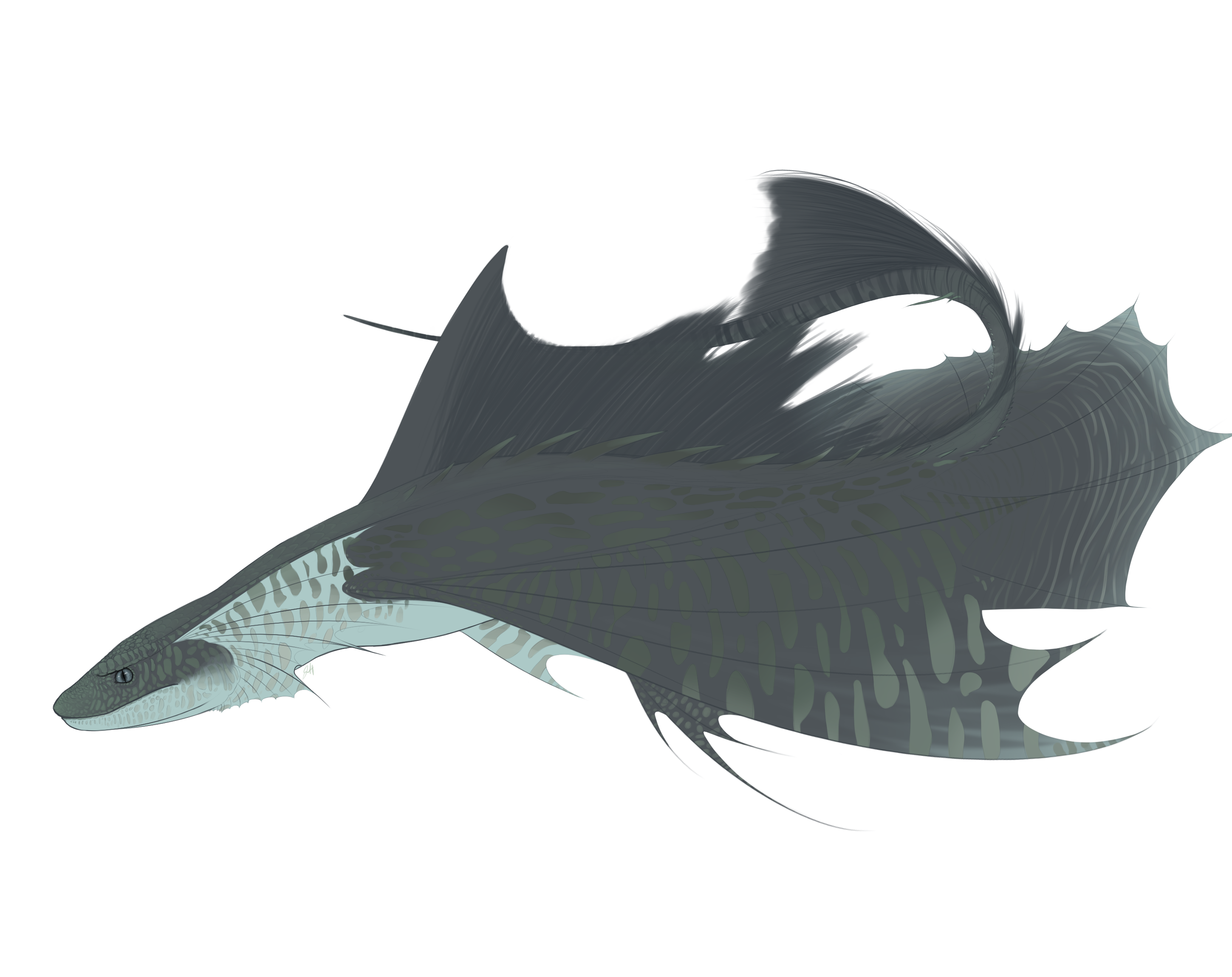 I don't think I should of taken on the sea drago tho.... Every time I go to draw anything that lives in the sea, it always turns into this frilly, flowly being XD Idk if that's what were you looking for... but this is what I got... Figure the ear fins could close and pin to it's head to have less resistance while swimming. The giant tail fin is cause I'm pretty sure it would make keeping the tail in the air easier while flying... gliding and all that :P
Sun, 06/06/2021 - 21:51
#22
Here be a Javon and a Firelash
Aight, sorry this took so long, but figured I'd try to get it done before I start up work again. Hope you like how they turned out :3