Loki's girls and army ? More like Tom Hiddleston's girls and army.
C'mon,I didn't want to say it but *taking a deep breath* you actually don't like Loki,you like Tom Hiddleston who is acting as Loki.You know that Loki has done some real sh*t in the mythology,I mean,c'mon he set up a plan to kill all gods and it actually worked,he murered them all,with help of Fenrir and many other evil mythology gods and creatures.And,second,if this thing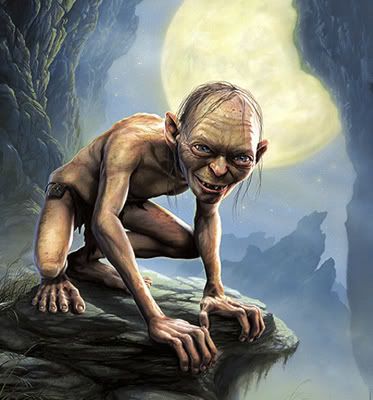 (yes I know it's Gollum) played as Loki,would you still be fangirling all over ? I'm not against you girls,I'm just saying that you're more like Hiddleston fans than Loki's. *runs,grabs popcorn and starts eating repeadetly*
Thu, 09/11/2014 - 12:27
#3
Excuuuuuuse me? I like the
Excuuuuuuse me? I like the character Loki in Marvel Comics, Movies and the ACTUAL Myths! He is funny, smart, and witty in a comics/movies, what is there not to like about him??? Tom Hiddleston playing him just makes it better! But it's not the ENTIRE reason why I like him. At least to me.
I liked him in Mythology as well. Yeah, he was the bad guy in the end. Sure, but he was actually a balance of evil AND good at first! Have you read the story about how he gets the ring??? That's what Lord of the Rings is taken from!! Norse Mythology! Loki got this ring, and that pushed him over to the bad side. And Ragnarok was everyones Destiny! That's how it was going to be, no changing it.
And I actually LIKE Gollum, thank you very much!
Yes. I'm a HUGE Fan/fangirl of Hiddleston, but I like Loki's character by itself as well.