ITS (was) TRANS DAY OF VISIBILTY
IM LATE BUT IT DOESNT MATTER
hold still okay :)
look at this awesome trick i can do now that this website has granted me powers of an edit tab;
TVD was a few days ago at this point (31st March) but oh well, it was recent enough. It means a lot of different things! Mostly it's to celebrate, and to teach others what it is to be trans, it can be a useful tool in coming out, but it is also a time for mourning. But I'm not going to go into much detail with the heavier stuff for various reasons.
One other bit before I start: I'm not going into detail here. I'm not doing extensive research or addressing every facet of this here. I am skimming wikipedia articles at best. This is an extremely off-intended-topic post on Forum Dot School Of Dragons Dot Com. You have been warned.
What's a who is Transgender?
A trans person is someone who's changed their gender from their birth assigned one. It's one of a few blanket terms for this, some others being transsexual(an older version/term of the word), genderqueer (OLD older term), and nonbinary(sometimes written as NB or enby and excludes the two binary genders).
here's the pride flag! The colour meanings are pink for femme/feminine, blue for masc/masculine, and white for nonbinary or transitioning/undecided. It was designed in 1999 by Monica Helms, a trans woman, who is still alive and fighting today!
Femme? Masc??? Why are you french
These are gendered terms that imply a favouring of female or male, but do not mean Exactly Female or Exactly Male. Trans identities do not always fit in those boxes, so some abstraction is helpful. Not every masculine trans person is male. Not every feminine trans person is female. How someone presents and how someone feels can be wildly different.
I thought that [term] was a slur
Every single word that we have used to describe ourselves has been a slur at some point. Don't bother getting caught up in what's the 'right' word to use, or what words are 'wrong', because depending on who you're talking to, what's good and bad will be different. Especially now in the age of hypervigilance/surveilance and young members of communities trying to police everyone without knowing the history of it. Just pay attention to how people refer to themselves and respect those words, and do your own research into meanings and histories.
Am I trans? What would make me trans?
Saying that you are. That's it, that's all it takes. There are no qualifications. There is no gate. You just take up the title, if you want it. Even if it's only temporary as you figure out what's going on in your head, that's what the white bar is for. Generally speaking, cis people do not have these thoughts and feelings. You are the leading expert on your own gender.
Trans people and the idea of other genders makes me uncomfortable, but I'm not transphobic (right?)
Well, you can't control how you were raised and what beliefs you inherit from your parents, but that depends on if you're trying to do something about it. Being here and reading all of this is a good sign! You're seeking out information about it and learning things to dismantle a harmful belief (and yes it is objectively harmful, ask if you want me to elaborate).
Actually, I am transphobic
Why? Genuine question from me and for you to ask yourself, why?
Zesty, are you trans?
Maybe! I don't know if I'll use any of these words yet. It's all a work in progress. One thing I do know is I'm definitely not cis.
Also you keep saying cis, what that mean?
Cis (cisgender) is the word for people who have stayed as their assigned birth gender. Side note; gender-non-conforming (GNC) people can be cis. Cross dressers and drag kings/queens and the likes are not inherintly trans. If you're cis, great for you! I'm glad you're happy with the gender you got to grow into. Genuinely.
You said this was also a day of mourning...
There's a lot to mourn. The trans community has been through a lot, the future is uncertain, and I have my own personal griefs too. There are one or two specific things I may bring up in the comments, but I won't make anyone read these things.
Anything else for this hypothetical Q&A?
if ur a closeted trans person for any reason, be it for uncertainties, your own safety, or anything, i love u and things will get better. hang in there and feel free to fatally attack your local politicians. it is the morally correct thing to do
oh and also be normal on this post or we will bite you.
People who have not been normal on this post: 1
Fri, 04/01/2022 - 23:42
#3
Sat, 04/02/2022 - 04:44
#5
Sat, 04/02/2022 - 05:31
#6
Pretty sure It's a yeah. Are
Pretty sure It's a yeah.
Are you?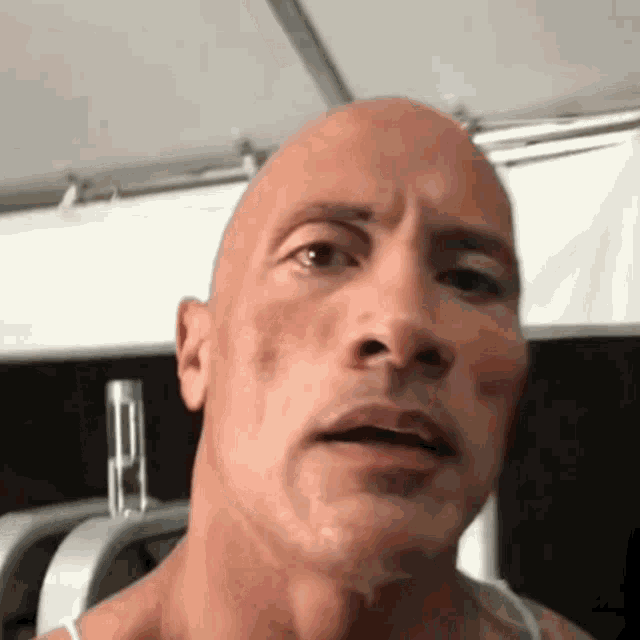 Sat, 04/02/2022 - 05:38
#7
YEAH BABE
In a game? Is that necessary and appropriate?
Sat, 04/02/2022 - 13:12
#10
IM READY
Sweetheart you have just excited me :)
Sat, 04/02/2022 - 18:07
#11
Yo!  I'm hoping on here,
Yo! I'm hoping on here, taking no sides whatsoever at the moment, to ask that this remain civil and polite. Differences of opinion are to be expected, and I'm sure we all have good reasons to believe what we do. I additionally think expressing these differences is healthy, as they help everyone to learn and grow. But please, for everyone's sake, let's be polite. Nothing will get achieved if we go in on the offensive/defensive.
Again, I'm taking no sides. I'm just a casual observer who is concerned that what could be a wholesome discussion on world views will go downhill until the admins step in.
Thank you for reading.
Sat, 04/02/2022 - 23:11
#13
dreamworks should say g/a/y too
happy late tdov everyone! i think this is a great opportunity to bring up one of my favorite dragons in the HTTYD franchise!
everyone meet Kallaidospur! they are a deathburple (deadly nadder x hotburple) that appears in the game titan uprising! their description describes fishlegs not being able to figure out if they were male or female, before eventually deciding it doesn't matter! You can read more about them here but here's a quote from their description:
"At that point, Fishlegs remembered his previous experience uncovering Meatlug's gender, and decided that it really didn't matter. The Dragon's gender would never be as important to their value as their winning personality, friendliness, and deadly battle skills. These traits would all speak for the tremendous awesomeness of Kallaidospur regardless of whether they are a boy, a girl, or something else entirely."
isn't that GREAT!? though of course it would be wonderful to see an actual trans human in the franchise, but kallaidospur is just too cute and nonbinary representation seems to be even harder to find then binary trans rep. what we need to be doing is showing there is nothing harmful or explicit about having lgbt identities represented to children, and that good representation should be everywhere - like how you can find all kinds of people anywhere!
to my trans siblings here on the sod forums, stay strong, stay proud and take care of yourself. let our allies know we need them to fight for us now more then ever. we have dragons on our side! <3
Sat, 04/02/2022 - 23:54
#15
Oooo I didn't knew about
Oooo I didn't knew about them! While their description doesn't fit exactly in the label but I like the fact that they're sort of blue and pink too! that's pretty nice of the dev to add this!
on the small unrelated note I do have dragon that fit that description too! Here's Nog
Sun, 04/03/2022 - 00:52
#16
spreading the good vibe
Anyway some weird noise aside, good post Zesty! (the new edit button is such a marvel)
I'm cis so I'm don't know if it's in my place to say any of this. I'm content with my assigned birth gender but I know that there's a lot of people who are not feeling the same way as myself and suffer a lot for being one of the most vulnerable marginalized group
and no one deserved that. They deserved to be loved and seen. There's a lot of struggle right now (I wake up everyday hoping a certain author named JK would wake up and falling down the stairs) and I feel like a post like this would help a few trans kid in the community. Maybe they're not comfortable with their identity or figure it out or out of the closet yet but at the very least it might be resonating with them or make them feel seen. At the very least it's good to be educated and spread around love and good vibe and wholesome energy. So don't worry about it being off topic on SOD forums, I think it is as off topic as any post on the great hall or "all thing not school of dragons" What, Trans kids love dragons too!
As for the matter of representation Jave has brought up, As much as they're being frown upon, I think the spin-offs has the best shot at positive representations, especially Trans representation. Not only because the main movie is already done but because so far RR giving out serious G.ay dragons and NR explicitly showing and said two mothers to one of the main characters. So if they keep it up one day we may actually saw Trans representatio in them. But who knowns there might be hope in the realm of game too, maybe some day SOD can have Trans NPC or allow more gender option or changing genders perhaps.
p.s. sorry if any of this is inappropated for someone not Trans to say, feel free to educated me!
Sun, 04/03/2022 - 11:07
#17
Pardon me.
Yo! I just wanted to mention something real fast. I think your post about being tolorent and open-minded would have been a lot better if you didn't make a comment about wishing physical harm to someone with a different worldview as you.
I'm not trying to pick a fight, nor do I really care about people's opinion on J K. I just believe that this sort of mentality (among a few other issues) is one of the key reasons why there is so much division. Yeah, J. K. may have said some things that not everybody supports, but that doesn't give any of us the right to wish physical harm on her. Hating people who hate you doesn't make either party right.
I also believe that it is this mentality that can cause opposition to flare up. Your post was all about tolerance to others, up until the point where the tolerance went to people who disagree with you. If anti-LGBT+ people only have the option of conforming or being blindly hated, why would they change their minds?

We have minds to think, and mouths to speak. If we can't convince people to change their mind through our words, we shouldn't immediately switch to hating on them. This goes for BOTH sides.
Again, I'm not trying to pick a fight, nor am I trying to make a statement about this thread as a whole.
Pleass have a good rest of your day.
Sun, 04/03/2022 - 11:14
#18
An intelligent post I see
Sun, 04/03/2022 - 22:54
#19
You're right. That is a tad
You're right. That is a tad bit too far for me, sorry. I will rephrase it. Instead I hope she slipped on a banana peel and landed on a bee (but the bee survives).
Mon, 04/04/2022 - 10:11
#20
    While I appreciate your
While I appreciate your apology, that's still wishing physical harm on someone else. Again, I'm not saying she's a saint or anything, but your apporach seems more focused on vengence than growth.
I mean, wouldn't you prefer to wake up tomorrow and see that J K had met a nice Trans person, sat down, had a heart-to-heart, and fundamentally changed as a human being, having her worldview altered? Like, wouldn't that bring a much longer sense of satisfaction instead of just someone hurting themselves?
Look, Chameishida, I respect you and I really don't want to cause an argument between us. That is the opposite of my intentions. It is because I respect you that I can't stay silent on this. It is like that silly saying, "Seek revenge and you should dig two graves, one for yourself." Not liking people's opinions and worldviews is fair, as we all have differnt life experiences. But to wish ill on others over them doesn't make the other person any better, it just makes you appear worse.
I sincerely hope you have a great rest of your day.
Mon, 04/04/2022 - 10:45
#22
  I know you said the
I know you said the conversationg was over, but I just want to clarify something. I wasn't responding in J.K.'s defense. I'm not informed on her whole situation well enough to discuss the issue at length, and especially not defend one side or the other. The only reason J.K. was used is becuase that was the person used as an example.
Additionally, I was not saying that we should tolerate everything ever done. Some people do have some messed up beliefs (most of which are luckily stopped by the law).
The point of my message was how these differing worldviews are handled. If someone does have extreme worldviews, that doesn't mean violence is the answer. That was my point. To follow through with this J.K. example, there are a lot of steps in between being an enabler/bystander, and wishing physical harm on her (like not buying her products).
Hate met with hate solves nothing. That was the point of my post. J.K. was just the person provided as an example.
Tue, 04/05/2022 - 16:08
#23
Tue, 04/05/2022 - 08:23
#24
Stopping by!
Just here to give my love and support in celebration to the entire trans (+ lgbtq) community!

I also appreciate the civil arguments in this thread. No hostility here- I do think everyone made their points though :)
Wed, 04/06/2022 - 09:08
#25
Just your friendly neighbourhood Dragon Lady
Carolinalina wrote:
Just here to give my love and support in celebration to the entire trans (+ lgbtq) community!

I also appreciate the civil arguments in this thread. No hostility here- I do think everyone made their points though :)
Exactly.