Introducing the Slitherwing- Customize bases
Hello again after the long Hiatus! Although it was still unlikely that this thing is going to come out more often given everything I got in my hand right now. Still! Decide to drop by and let this old thing out, it has been a while after all. Hopefully you will like this one
-----------------------------------------
Slitherwing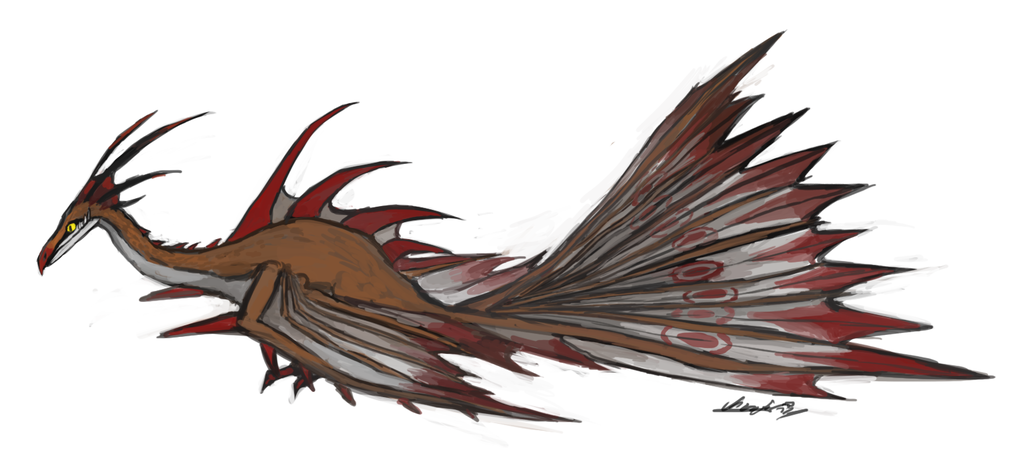 Class: Sharp
Attack: 18

Speed: 18

Armor: 19

Firepower: 7

Shot Limit: 15

Venom: 8

Jaw Strength:6

Stealth: 6
There's more than beauty in these peacock-like dragons, The slitherwings are packed with deathly ways to battle any dragon or viking coming their way
These dragons are no different from the lone warrior, strike precisely and stand their ground in battle. Everything from tails, wings, horns, spines and claws of these dragons are razor sharp, made these dragons extremely dangerous if you've gotten on their bad side, however once gaining the dragons' trust, they can be very loyal and obidient enough to be your personal bodyguard too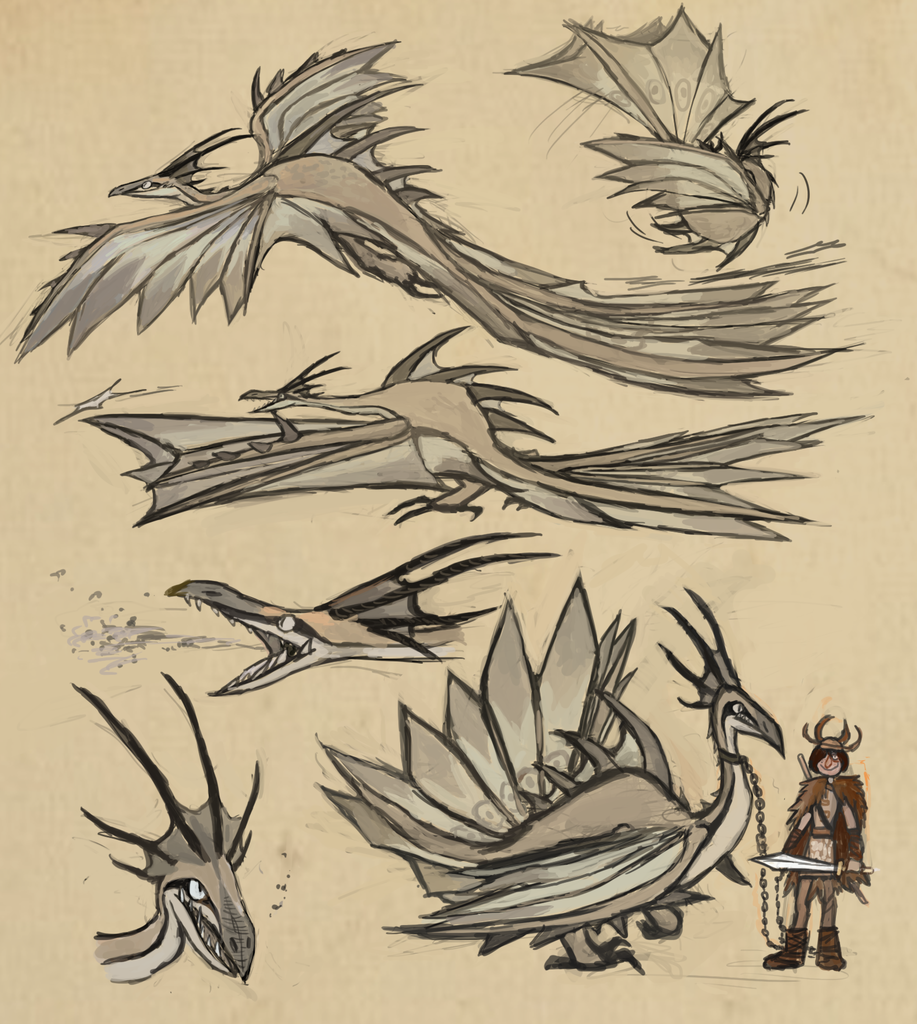 Personality: proud fighter, would hunt down their target relentestly until it is eliminated, unpredictable, discreet and intelligent to find the opinion's weakness before strike
Fire type: volley of flames
Hidden Abilities: Slitherwings are very flexible and agile on land, their scales allow them to bend in almost impossible way not different from the Stormcutters which these dragons would use this ability to manuever in fight, be it rolling around or swing the wings while doing so, make these dragons as deathly as the unpredictable swordman
--------------------------------------
A fearsome warrior match a brave and bold rider alike, do you have what it takes to train this giant angry firebreathing turkey? Come now for there will be 10 spots available, first come first serve! You can choose between two version, the baby or the adult:
Then tell me the color
Main color: (Currently light brownish orange(pumpkin?))
secondary color: (Currently light gold)
Marking: (currently red)
Then tell me a little about your new companion
Name:
Gender:
history:
Rules:
1.First come first serve!
2.Only one dragon per user!
2.Please credit my dragon or link it back here, you don't have to keep it in your signature all the time but you can't put it on other sites or post it elsewhere, blogspot is the exception (please ask first too)
3.Don't reply to the second post since I will post the spots and tracking
4.Please respect the other and do not fight if you are too late for the spots
5.Please wait until I post the tracking comment to post
6.Check if the spot is still available before you post
7.Read the rules
You can heck out my fan dragon thread and let me know what dragon would you like to see next in that thread or this either way are fine. Also there're a couple spot open again for the icecrusher do if you haven't check that out yet be sure to do so. No promise when will the next one come out but hopefully not too long! Will see you again in the next one, cheers!
Sun, 03/05/2017 - 09:41
#10
If you are accepting
If you are accepting reserves, please add me!!
(at work)
thank you!!
EDIT: Going to be working on this very slowly, sorry. If its a problem, please let me know!!
FORM:
(I'm going to try for a Pheasant look ... let's see how these colors turn out ...)
Main color: Slightly Reddish Brown #663300
secondary color: Goldish color #CC9900
Marking: Dark Green #333300
Name: CleaverClaw
Gender: Female
History:
(coming ... will probably end up being a story summary, which I will write out fully at a later time. She'll live in my siggies with other dragons until then, then be transferred to the HTTYD Fanon Wiki site with a story and full credit to you.)
EDIT again:
(Here's something, a story synopsis. If this is unacceptable, please let me know!)
Arnhallr went out to a nearby marshy island to hunt fowl with his six year old daughter, Ashilda, or Ash for short. They were hunting with bow and arrow for gadwalls, widgeons, teals, and other duck species. Ashilda is still learning with the bow, and about hunting and preparing meat for consumption. At one point Ash wanders off while Arnhallr is cleaning a kill to find some Cloudberries to eat. He calls and looks for her, not very worried, until he comes upon her with a bird-like dragon hovering over her. The dragon has many long dangerous spines. She is clucking and pecking at something mangled and bloody on the ground, then lifts something that looks like a liver and holds it out to Ash. Ash makes a digusted face and holds up her hands to ward off either the dragon or the offending bit of offal, Arnhallr isn't sure which, but it doesn't much matter as his little girl is nearly in the clutches of a dangerous wild dragon that could end her life in the blink of an eye.
The Viking father grabs up his axe (because what Viking leaves home without a weapon?) and stalks forward in a crouched position and tries to queitly get Ash's attention. He tells her to move away slowly, but the girl waves and greets her father loudly. The dragon spies the advancing, dangerous-looking Viking with his sharp weapon and screeches and fluffs up all her spines and splays out her wings and looks even larger and more menacing, just as a mother hen does. Arnhallr yells for his daughter to run, and rushes forward at the dragon. The dragon snaps her wings forward and knocks back the axe leaving a scrape along it and a cut in her wing. Arnhallr staggers back and rushes forwward again and this time the dragon snaps her wings and slices through the handle of the axe and grazing Arnhallr on the cheek.
Just then, Ash screams and wails at the violence as any child would, because she doesn't want either to fight. Both dragon and father are surprised at the loud outburst and stop. Ash runs to her father and jumps into his arms and wails for them to stop. The dragon hovers, unsure of what is going on, clucking worriedly. The dragon does, however, understand that the menacing Viking was actually not trying to harm the juvenile creature, and may in fact, be his offspring. Ash jumps down again and runs back to the dragon and pats her on the nose. Arnhallr brings a killed duck to the dragon as a gesture of peace. The two species part ways.
Arnhallr and Ash return home early with just a few fowl. However, the dragon's curiousity is pricked and she follows them back to Berk.