I'm New
Hey I am new here to the forums and to the game. And I want to meet some new people and maybe become friends with them.
Thu, 12/14/2017 - 09:18
#2
Hey there.
Hello ElloJay. I'm Lack Lunason (or just lack in S.O.D.). Welcome to the game and hope you like it. Here are, what I think would be, the top three tips I can give.
1. Don't pick fights on Chat. (Not many people like that.)
2. Never leave a race before it ends. (You lose more trouphies if you quit than if you come in fifth.)
3. Explore a ton. (You probably won't find anything amazing, but you'll find some nice places.)
Again, hope you enjoy the game. GOD bless you. Merry Christmas and Happy Snoggletog.
-Lack Lunason.
__________________
AFTER ALMOST A YEAR OF PROCRASTINATION, LINKS TO MY THIRD HALLOWEEN STORY ARE NOW UP IN MY SIGNATURE!
LACK LUNASON
(I figure you've probably already figured that out, but I thought I'd play it safe.)
Hi, I'm Lack Lunason. I'm called that because I lack many things, and I'm a lunatic. I just put son on the end to make it sound more like a viking name. I'm also a Christ follower.
Here are just a few more things about me:
I am a procrastinator.
I'm pretty nice (mostly).
I am most definitely kind (don't listen to those that say otherwise).
Adventurous.
Lazy.
A dreamer.
And I'm slightly crazy.
I've been around SoD for a long time. I think I was one of the first thousand to leave Berk and sail to the school. I'm happily part of the bold clan known as POTATO BROTHERS. I have over four-thousand trouphies, although, I don't like racing much. On the other hand, I'm a Master Farmer. (Don't you dare ask me how fishing is going! We don't speak of that!)
On the ranking on the forum, I've completed/on the following: Jarl, Forager, Wilderness Explore, Viking Warrior, Dragon Trainer, Drott, Dragon Master, Chief, Berk's Power Player, and......
SUPREME VIKING CHAMPION
(Respect my Authority!)
[because no one else will]
(Sorta) Current Trophy Count:
4725
Now onto some random stuff. This part will grow over time.
WARNING: THE REST OF THIS THREAD IS GUARDED BY....
BAT-MAN THE VAST (Also known as Bat-Stoick)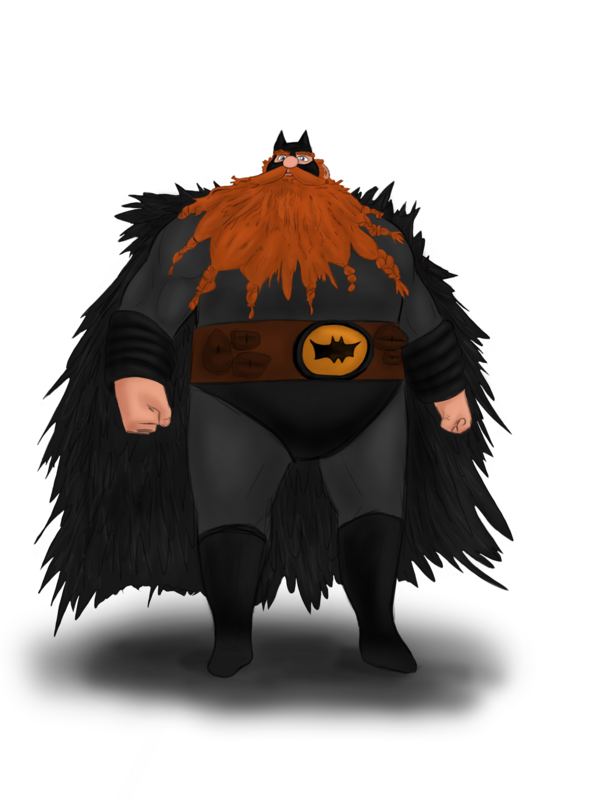 (By The Dragoness)
Fan-Fiction And Short Stories:
Shrieks From The Shadows Series:
Once Bitten, Twice Shy
Chapter 1 Chapter 2 Chapter 3 Chapter 4 Chapter 5
The Terrifier
Chapter 1 Chapter 2 Chapter 3 Chapter 4 Chapter 5
What Lurks in Ebony Swamp
Chapter 1 Chapter 2 Chapter 3 Chapter 4 Chapter 5
Things I am a Fan of
How To Train Your Dragon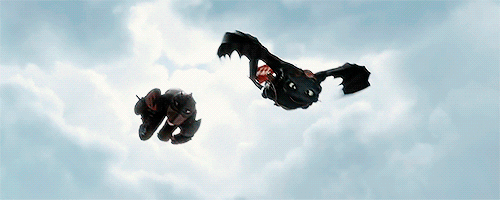 GODZILLA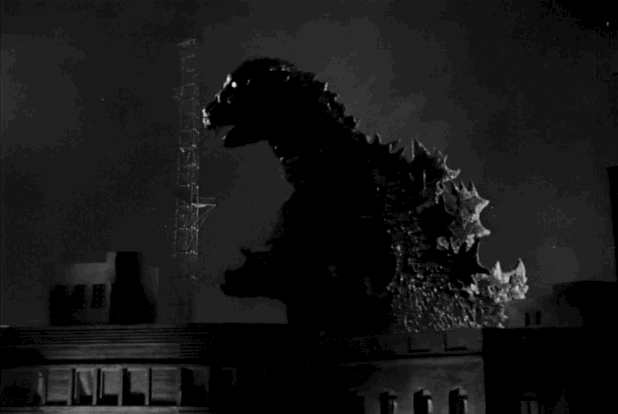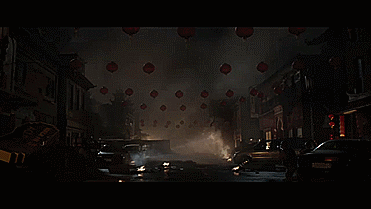 TEEN TITANS
Quotes I love
"Once I set the sea alight with a single fiery breath....
Once I was so mighty that I thought my name was death....
Sing out loud until you're eaten, song of melancholy bliss....
For the mighty and the middling all shall come to THIS...."
The Green Death, How To Train Your Dragon: book 1. Cressida Cowell.
"WE WILL FIGHT THEM ON THE BEACHES! WE WILL FIGHT THEM IN THE BRACKEN! WE WILL FIGHT THEM IN THOSE BOGGY MARSHY BITS THAT ARE SO DIFFICULT TO WALK THROUGH WITHOUT LOSING YOUR SHOES! WE WILL NEVER SURRENDER!"
Stoick The Vast. How To Train Your Dragon: Book 5. Creessida Cowell.
"I sailed so far to be a King, but the time was never right.....
I lost my way on a stormy past, got wrecked in starless night....
But let my heart be wrecked by hurricanes and my ship by stormy weather....
I know I am a Hero...and a Hero is....FOREVER!
In another time, another place, I could have been a King....
But in my castle's ruined towers the lonely seabirds sing.....
I burned up my Tomorrows, I cannot go back ever....
But I am still a Hero....and a Hero is.......FOREVER!
Up with your sword and strike at the gale......
Ride the rough seas for those waves are your home......
Winters may freeze but our hearts do not fail.....
Heroes.......Hearts......FOREVER!
You are never alone if the sea is your friend......
Riding the waves of impossible quests.....
If it doesn't end well, then it isn't the end.....
A Hero.....Fights.....FOREVER!
The hero cares not for a wild winter's storm.....
For it carries him swift on the back of the wave.....
All may be lost and our hearts may be worn.....
BUT A HERO.....FIGHTS.....FOREVER!"
Grimbeard the Ghastly's Last Song. How To Train Your Dragon: Book 11 and 12. Cressida Cowell.
That's about it. I give full credit for...well, everything, to GOD. Have a good day.
Bye for now!
FURTHER CONTENT IS UNDER CONSTRUCTION
.
.
.
.
.
.
.
.
.
.
.
.
.
.
.
.
.
.
.
.
.
.
.
.
.
.
Wait, you're still here?
Thu, 12/14/2017 - 11:33
#3
Thanks for the INFO
Don't worry, I won't get into chat fights. But the thing is that you need gold or gems just unlock some places. So how do people earn a lot of gems?
Thu, 12/14/2017 - 13:57
#4
:)
The best way to earn gems is to log on every two hours and do the battles. Sometimes you can get gems, stables, or even dragon eggs if you rank high enough. They take place at the Training Grounds at odd or even hours, depending on your timezone. :) It'll take some practice and a lot of playing, but I managed to reach 400,000 UDT and unlock all expansions within a year without a membership.
Also, make sure you refresh your stable quests. Some give you a lot of gems, although it's easier to win those once you have more dragons.
__________________
Hello! I'm Brynne.
This gorgeous lil' gem of a picture drawn by TosiLohi. :)
By the wonderful Katarile!
Made for me by the lovely Georginia47
so cute XD
~The Amazing Pudding Cup~ by the talented KittyLlama
by me
You can PM me for art requests if you like. :)
Or PM me to scream about Hero Academia. I'm BNHA trash now, this dumpster is my home, don't ever try to evict me, this metaphor is going too far. Season 4 will emotionally wreck me. If you don't like Iida Tenya I will fight you behind a Denny's.
~Proud Player since 10/31/16~
UDT:
400,000 points. >:D
Friend Code:
ENJIYH
Dragons:
Pudding Cup, Female Gronckle- Sweet and always dependable. She sleeps cross-eyed.

Violet, Female Changewing- Named after Violet from The Incredibles. Fond of swimming, and up for any adventure.

Norbert, Male Death Song- Really likes firing at other players. He's... not quite right in the head, and may retain some cannibalistic instincts. Not afraid of the disgusting smell of the Dragon Bloom.

Zappy, Male Shockjaw- Fast. Really fast. We do a lot of racing together, and he doesn't put up with nonsense.

Oddmund and Dinkly, Male Zippleback- When I first

hatched

these guys (this guy? who can tell), I took them to practice their fire skills at a fire pit. They lit it successfully, then promptly laid their heads in the flames and went to sleep. True story.

Lucius, Male Groncicle- Named after Frozone from The Incredibles.

Adelaide, Female Raincutter- Named after Snotlout's little sister from the HTTYD books. Likes battling Berserkers.

The Hulk, Male Rumblehorn- Likes going on stable quests, doesn't really like to be ridden.

Dash, Male Speed Stinger- Again, named after Dash from The Incredibles.

Puddles, Female Mudraker- She's pink, and lives up to her color.

The Whisperer, Male Whispering Death- Cranky, stubborn, tries to eat me occasionally. His name sounds uncreative, but I love the Mysterious Benedict Society. :P

Horrorcow, Female Razorwhip

Eggingarde, Female Flame Whipper- Helpful and good at racing.

Tony

Stank

, Male Armorwing- Iron Dragon? No?

Dr. McCoy, Male Boneknapper-

hurhurhur

i'm

so punny

Doomfang, Male Shivertooth- Named after the Doomfang from the books. Affectionately nicknamed Dinosaur.

Old Wrinkly, Male Smokebreath

Susan Storm, Female Typhoomerang- Because she looks like Torch's sister.

Cinnamon, Female Monstrous Nightmare

Emergency, Male Singetail

James, Male Eruptodon

Florence, Female Hobblegrunt

Squirrel, Female Moldruffle

Dottie, Female Sweet Death

Furious, Male Terrible Terror- Even Furious was a baby once. Hard to imagine, isn't it?

Max, Male Skrill

Madgesty, Female Stormcutter

Thunda

From Down Unda, Male Thunderdrum

Lloyd, Female Thunderdrum

Tricycle, Female Triple Stryke

Peanut, Female Night Terror

Innocence, Arrogance, Patience, and Huh?, Male Snaptrapper

Tater Tot, Female Hotburple

Hairy Scary Librarian, Male Wooly Howl

Fulgurite, Male Ruby Wraith

Beatrice, Female Fireworm Queen

Hokey Pokey, Male Thunderpede

Luna, Female Silver Phantom

Twigs, Male Timberjack

Kateena, Female Sentinel

Skelley Chase, Male Screaming Death

Fatgum, Male Buffalord

Dave, Male Deathgripper

Jeff Glowblum, Male Flightmare

Splashdown, Male Scauldron

Meese, Male Crimson Goregutter

Scud, Female Scuttleclaw

In My Boots, Female Quaken

Jellyfish In A Skirt, Female Tide Glider

Sharkworm, Male Sliquifier
Sat, 12/30/2017 - 16:55
#5
Christinewho
Offline
Wilderness Explorer
In fact how to we refresh
In fact how to we refresh them?
__________________
Hi, I am a girl who sometimes wish to be a boy...(Not always xD I can be tomboy)...
I also have a Youtube channel if you want to know the name send me a message ;)
I loved How to train your dragons 2 it was and is still the first movie to make me cry...
I am also 20...And don't know what to write...So for now it's all.
Oh also, I am a Whovian (Doctor Who fan xD)
My in game name: Christinou. ;)
Who's online
There are currently 13 users and 399 guests online.