I have a pet mantis now!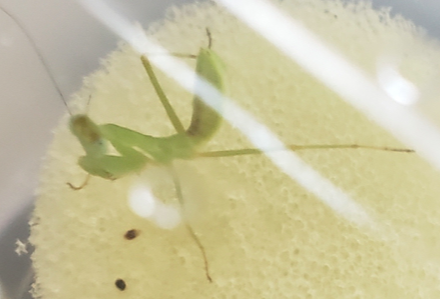 This is...or will be (cuz deffinitly not giant right now) a Giant African Mantis. Care is very similiar to the classic Chinese one. I was pretty torn on what I was going to try for my first mantis but the personality discription of these was interesting to me. Many discribed them as almost friendly twords humans and I was curious to see what that looked like in a bug.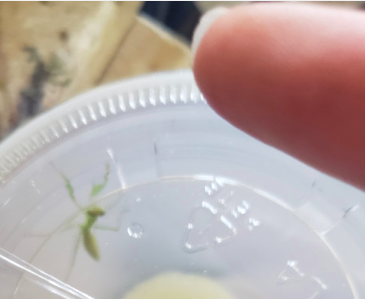 SOOOO smol! And apparently already very trusting. When I put my finger up for this size comparison they imediently ran to the lid of their travel cup like they wanted to climb. No fear at all when the lid was actually opened either. They went up onto my hand to survey the surroundings and then proceded to groom themselves. I feel like that is a very good start given surely I must be a very larg and naturally frightening creature to such a small critter.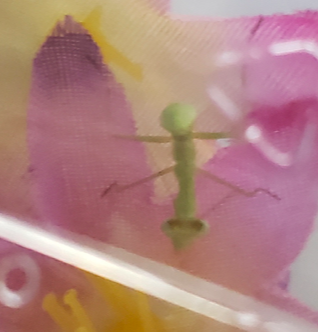 Cute cute cute!
(We will be feeding them fruit flys for a while)