I AM HERE!
Heyo, everyone! It's been a while, but I finally made it back.
For anyone who's curious, I used to be on the forums under a different name, but then my linked email was hacked and I had to delete it. I also lost all my dragons and my in-game account :( Still, that's life.
Currently, I am balancing a full-time position at my job in one hand and my writing and art in the other. I am a Christian sci-fi and anime (shounen) fan, and I enjoy discussing fandoms with people. I also like doing art requests on occasion.
So yeah, that's basically all I've got. Feel free to DM me if you want to talk/geek out/argue about sci-fi and/or anime (although I'll warn you, I'm picky with my fandoms).
Thanks for reading! :)
Fri, 06/11/2021 - 18:55
#2
*does an AllMight grin* I AM TOOTHLESS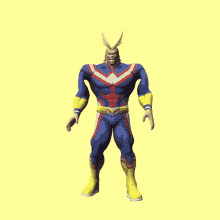 Ah why hello! It's good to see someone back on the forums and possibly the game :D
Oof sorry to hear about the hack, that sucks but hopefully it wasn't too much to miss
AND you also have many fellow nerds, writers and artists here! So talk away XD We all get excited to talk about fandoms